Tibet
Cycling the Friendship Highway
The Friendship Highway connects Lhasa in Tibet with Kathmandu in Nepal. In late October 2002 I arrived in Lhasa with my bicycle, and a few days later set off for Kathmandu. I covered 1104 km, of which about 950 km was on unsurfaced roads. The gravel wasn't too bad most of the time but the ridges caused by traffic were bone shaking!
After a couple of weeks, on the road to Everest base camp, my old SLR was damaged beyond repair and all photos after this point are taken on my compact, with a wide-angle lens and uncertain focusing.
For information on Tibet, visit the h2g2 guide. The July 2010 situation in Tibet is documented by this BBC video: militarisation of the streets of Lhasa and a culture of fear and intimidation. Please support Free Tibet!
Return to home page.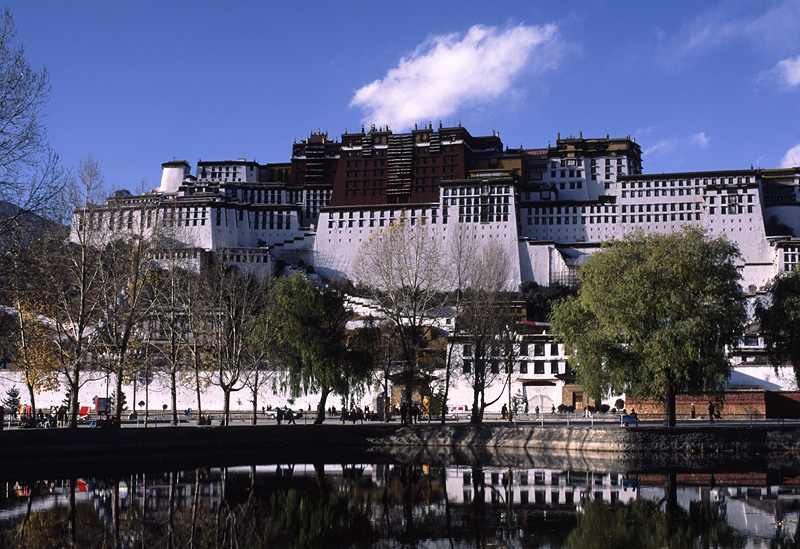 29 Oct 02
The Potala, Lhasa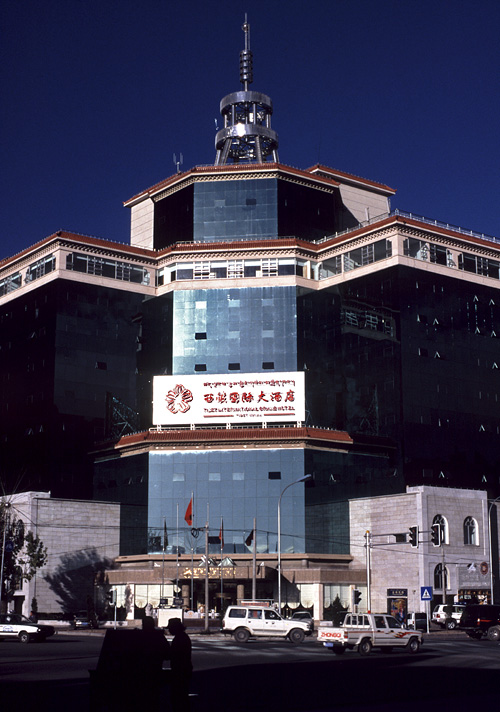 29 Oct 02
Chinese architecture, Lhasa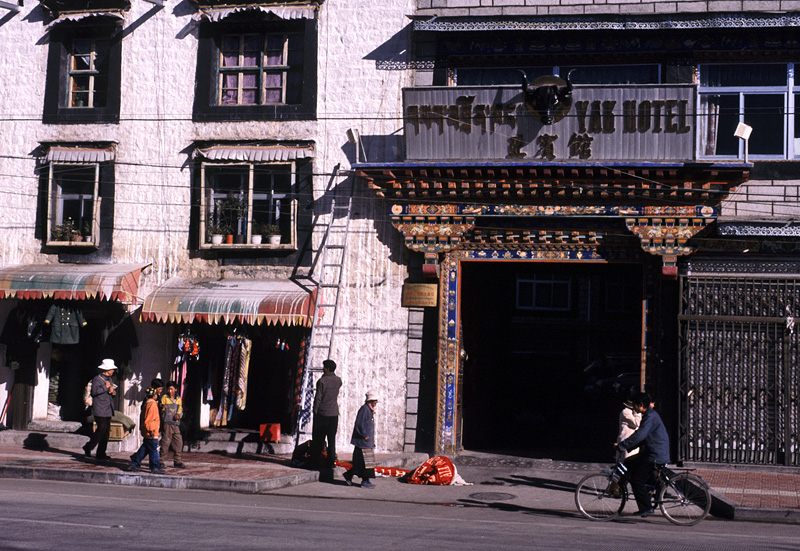 29 Oct 02
The Yak Hotel, Lhasa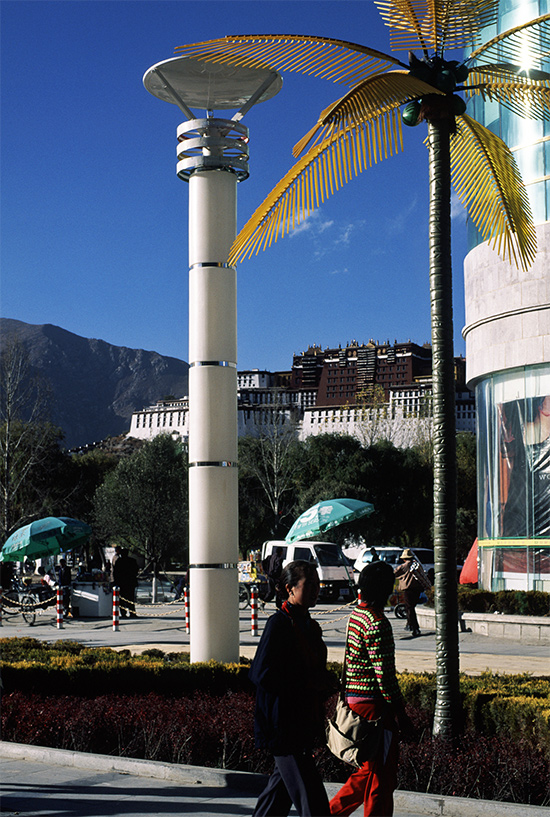 29 Oct 02
Plastic palm tree and mushroom public address speaker, Lhasa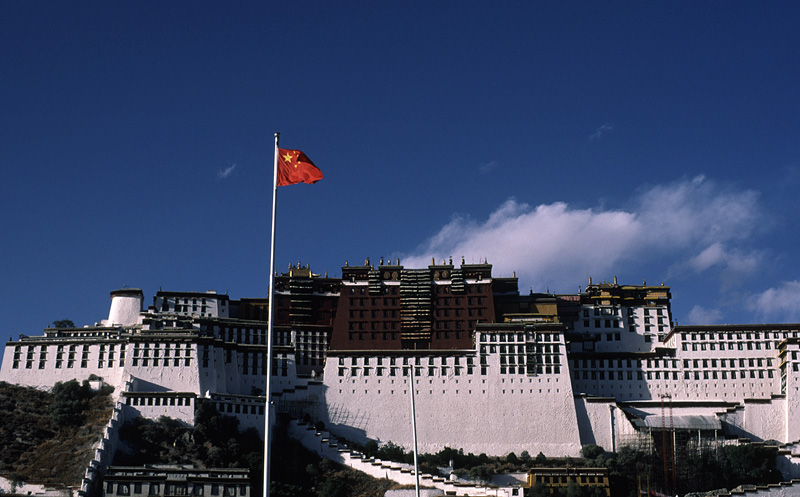 29 Oct 02
The Potala, Lhasa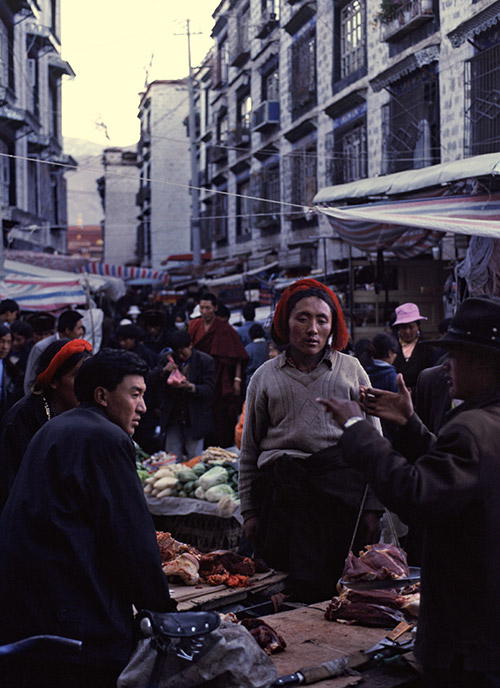 29 Oct 02
Market near Barkhor square, Lhasa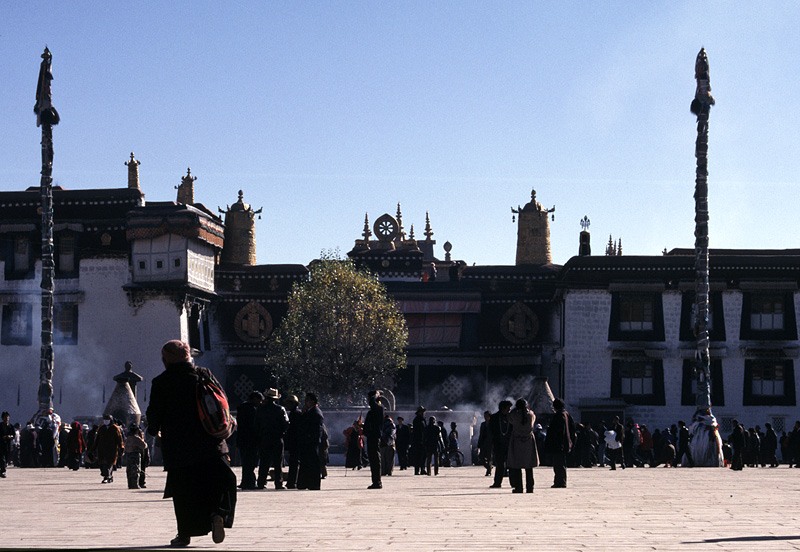 30 Oct 02
Barkhor square and Jokhang temple, Lhasa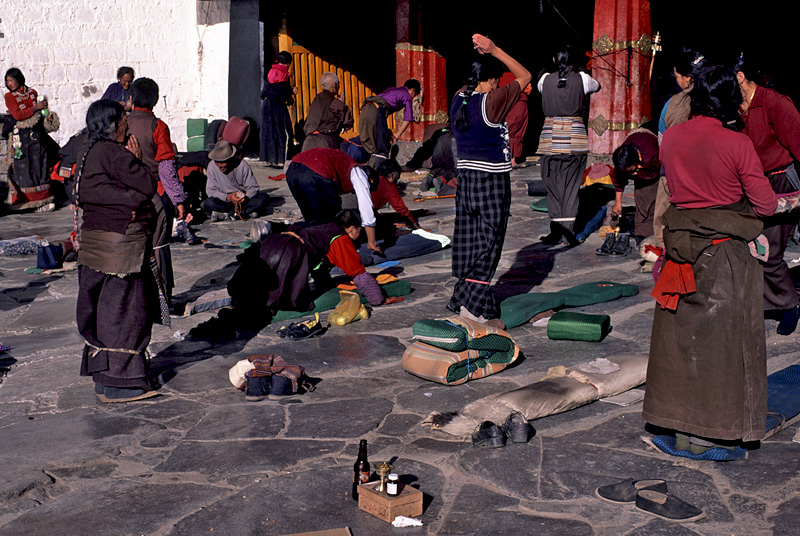 30 Oct 02
Entrance to the Jokhang temple, Lhasa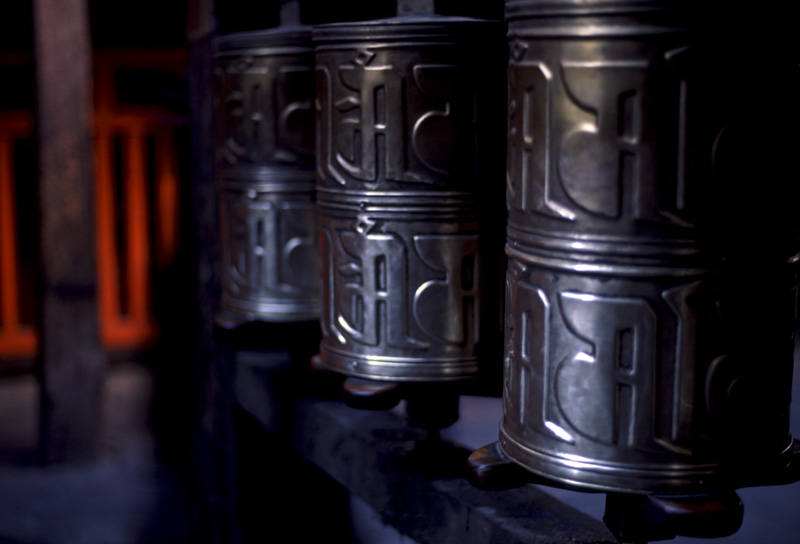 30 Oct 02
Prayer wheels, Jokhang temple, Lhasa
30 Oct 02
Jokhang temple, Lhasa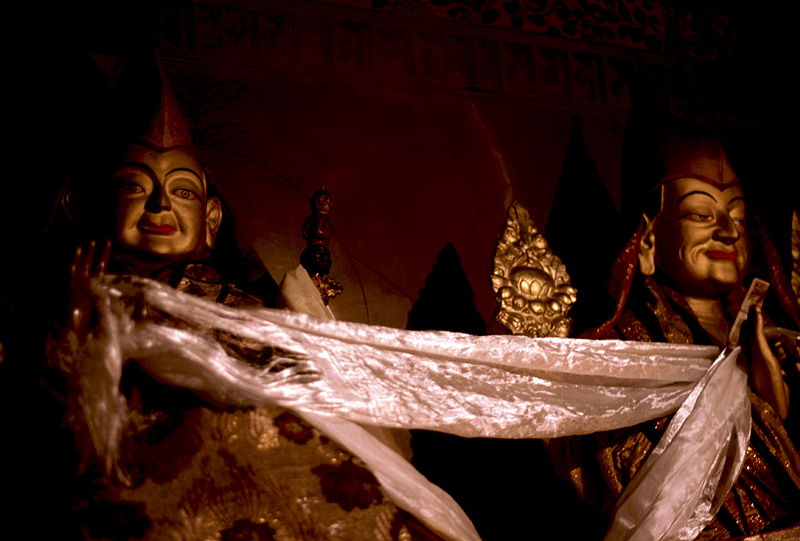 30 Oct 02
Jokhang temple, Lhasa
30 Oct 02
Jokhang temple, Lhasa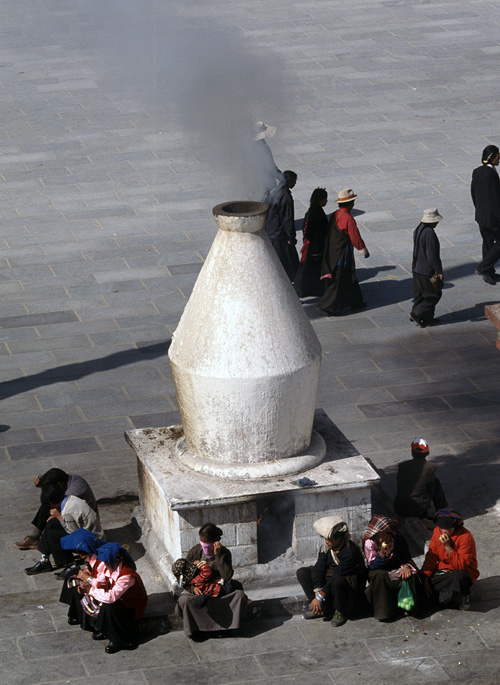 30 Oct 02
Incense burner, Barkhor square, Lhasa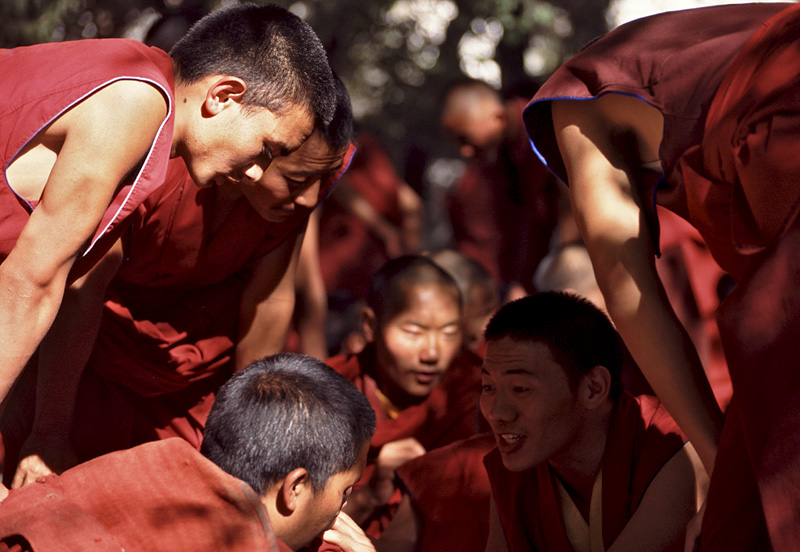 31 Oct 02
Sera Monastery, near Lhasa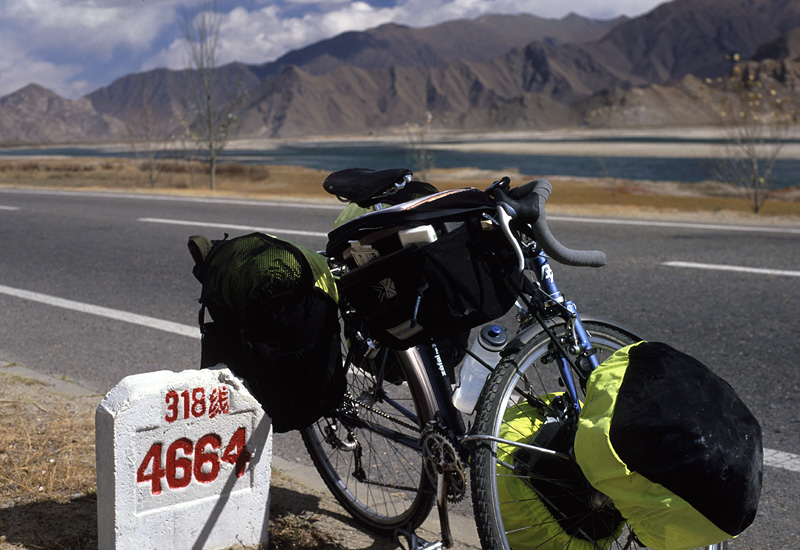 3 Nov 02
On the road south from Lhasa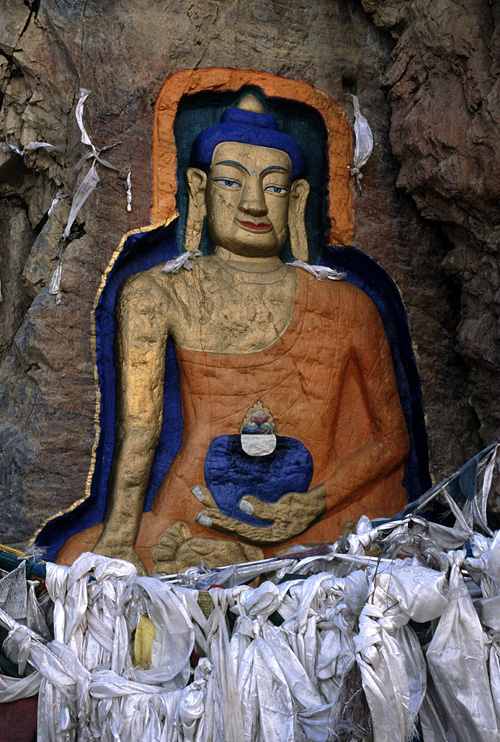 3 Nov 02
Buddha by the side of the road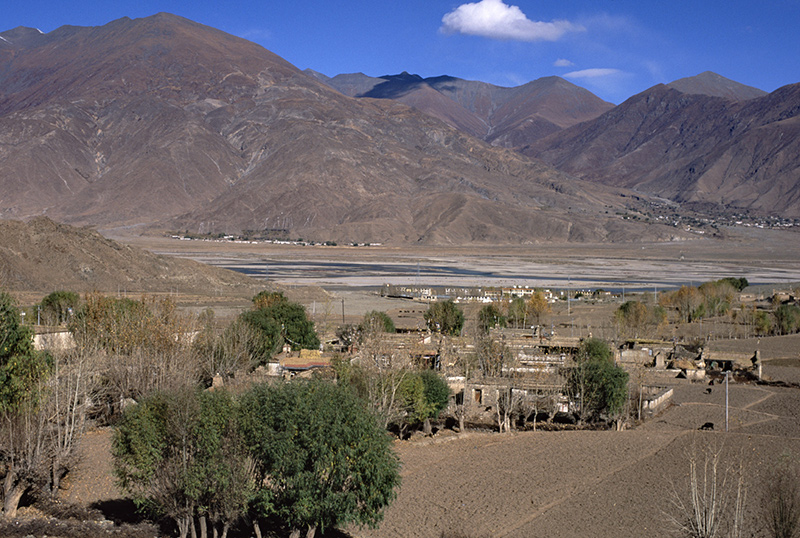 3 Nov 02
View from my campsite at foot of the Kampa La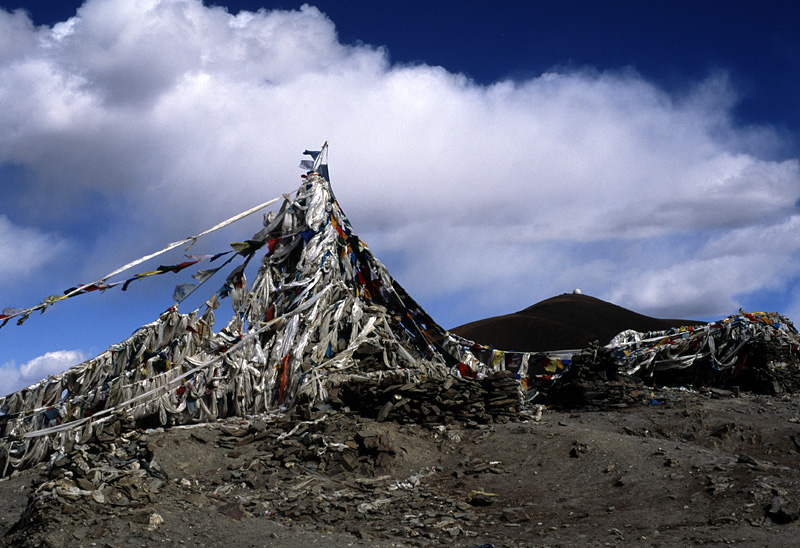 4 Nov 02
Kampa La, 4700 m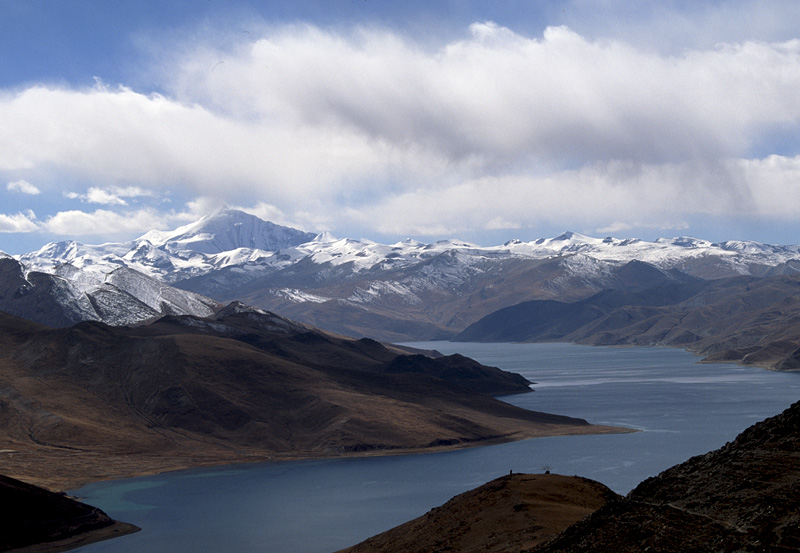 4 Nov 02
Yamdrok Tso and Noijin Kangsang (7206 m)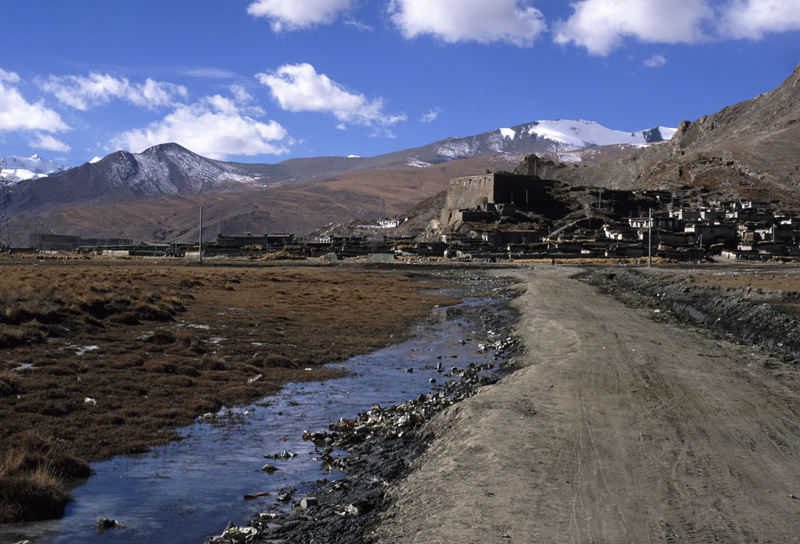 4 Nov 02
Nagartse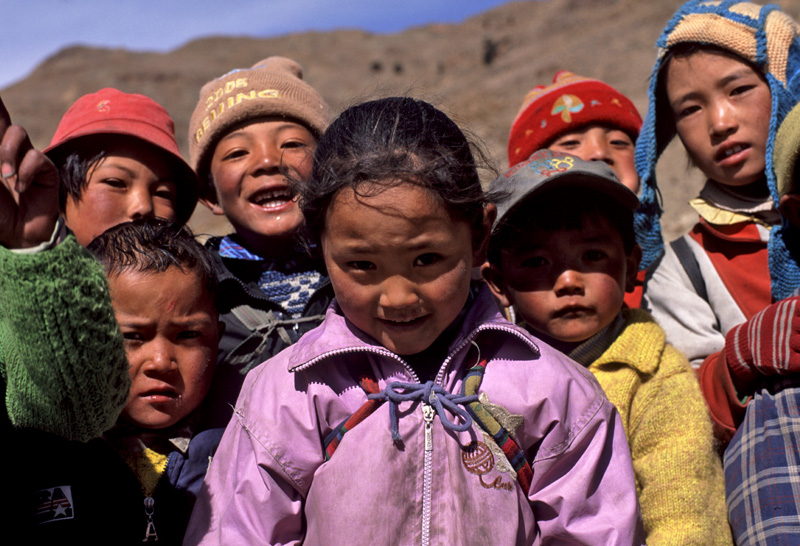 5 Nov 02
Gulin village, near Samding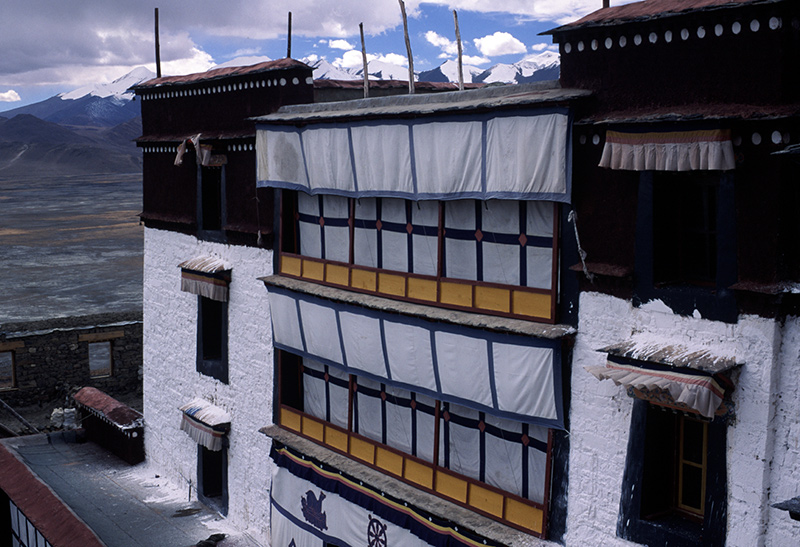 5 Nov 02
Samding Monastery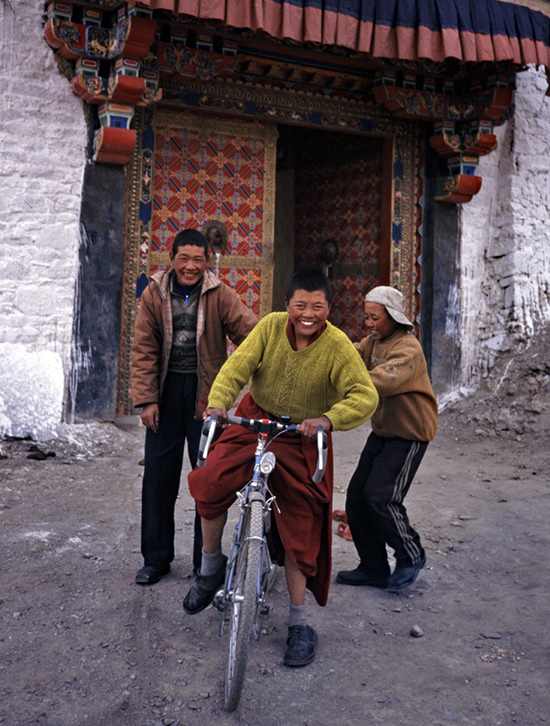 5 Nov 02
Samding Monastery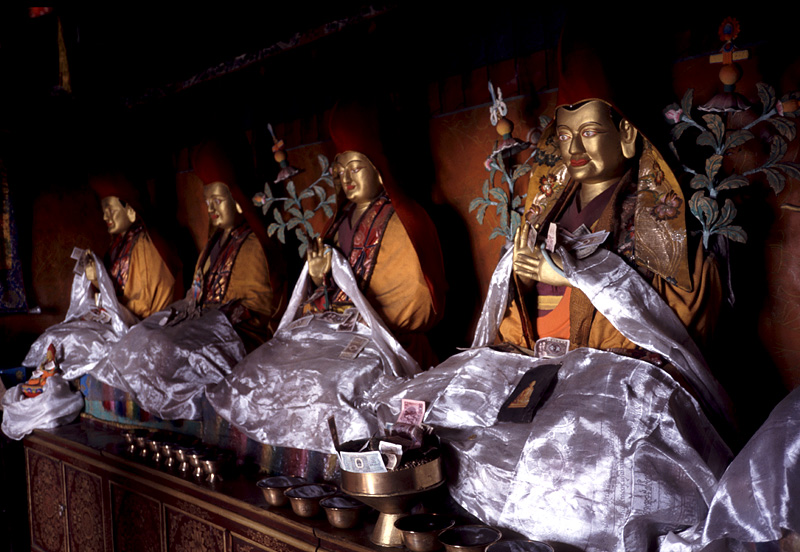 5 Nov 02
Samding Monastery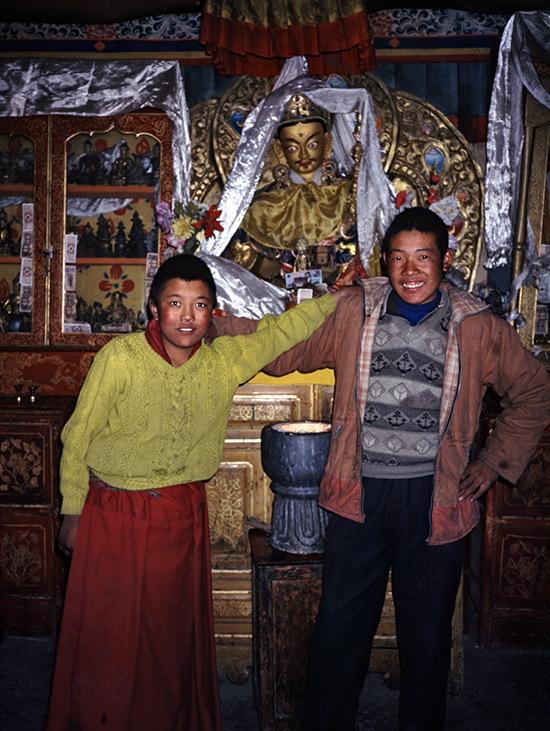 5 Nov 02
Samding Monastery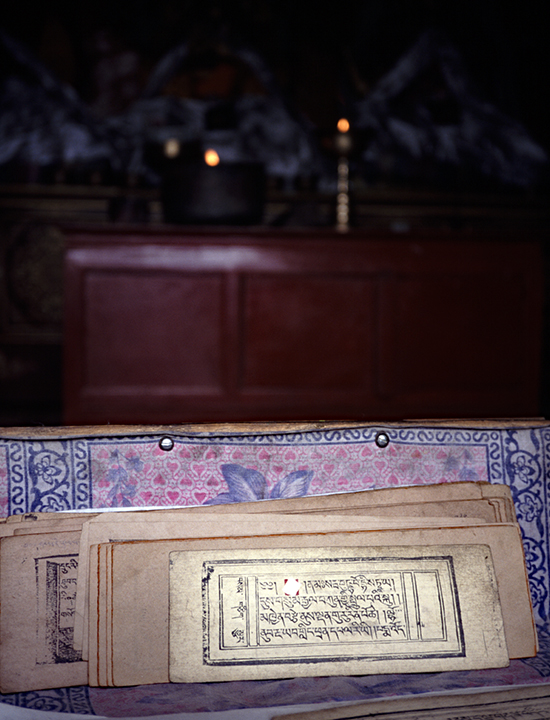 5 Nov 02
Samding Monastery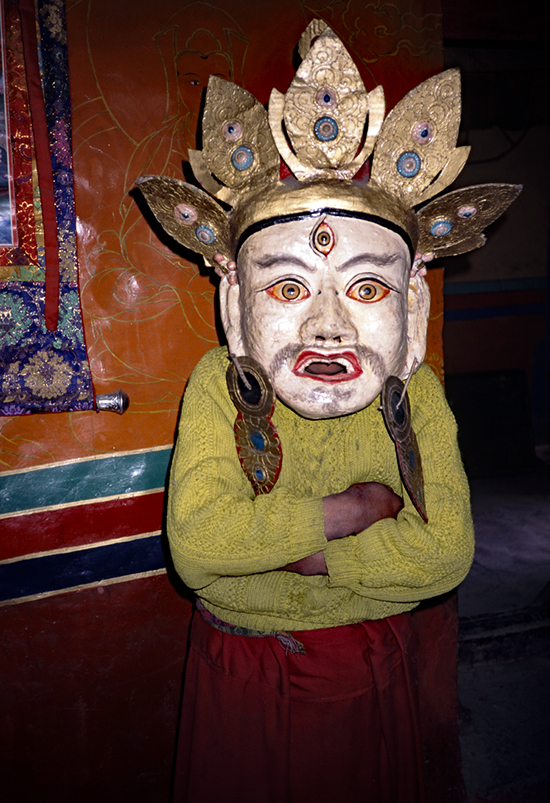 5 Nov 02
Samding Monastery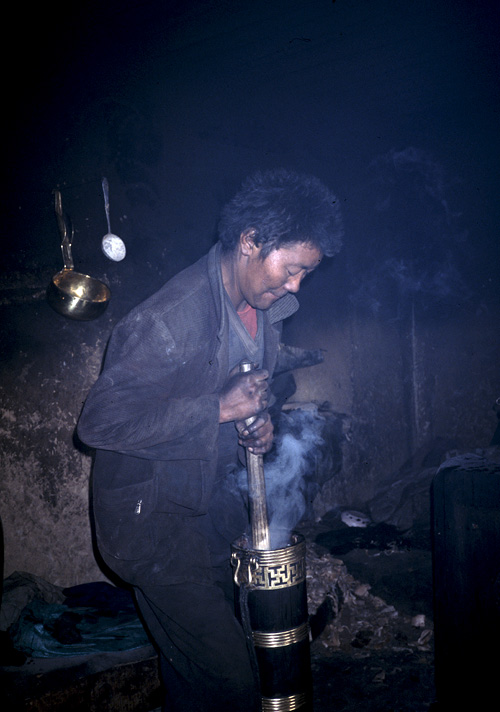 5 Nov 02
The cook at Samding Monastery making tea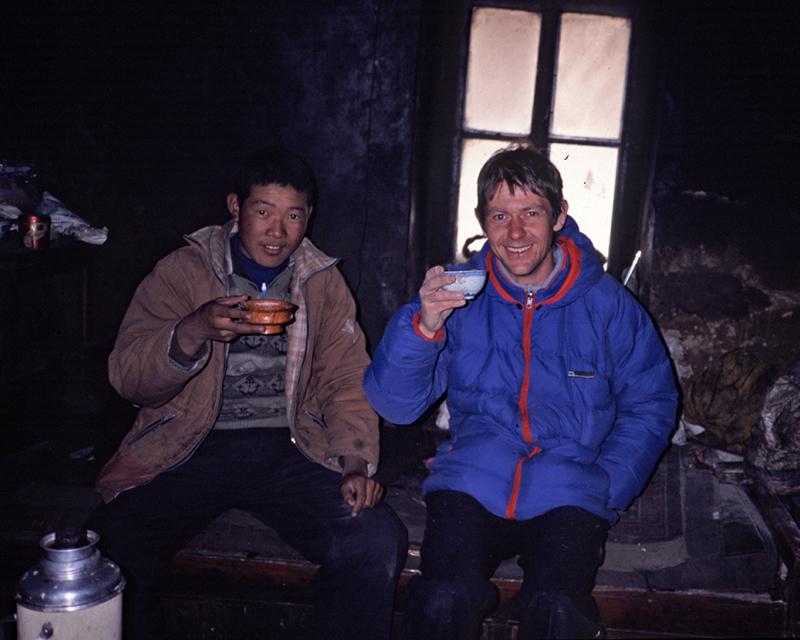 5 Nov 02
Samding Monastery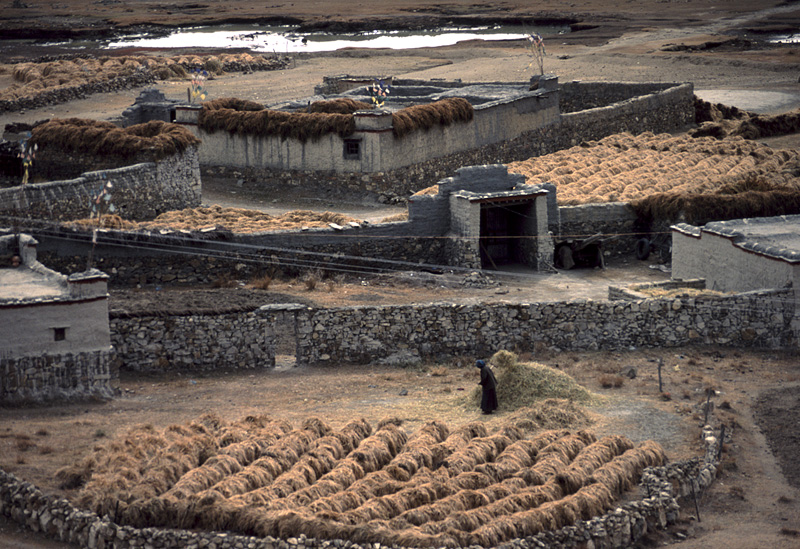 5 Nov 02
Samding village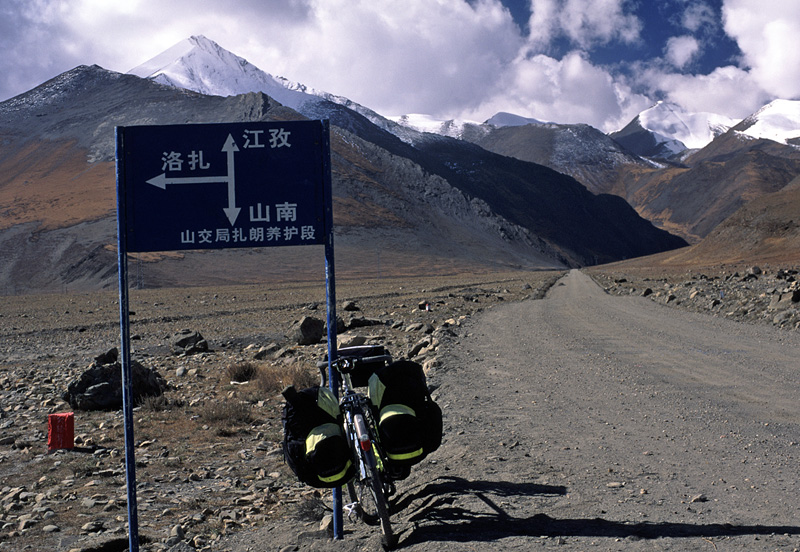 6 Nov 02
Beyond Nagartse, towards the Karo La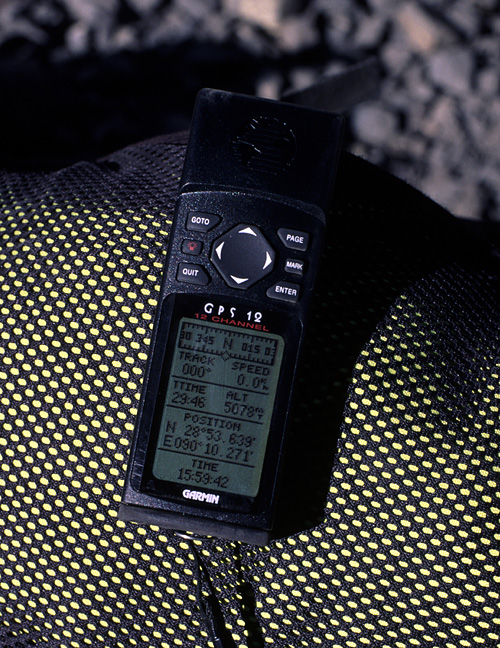 6 Nov 02
My GPS on the summit of the Karo La, 5078 m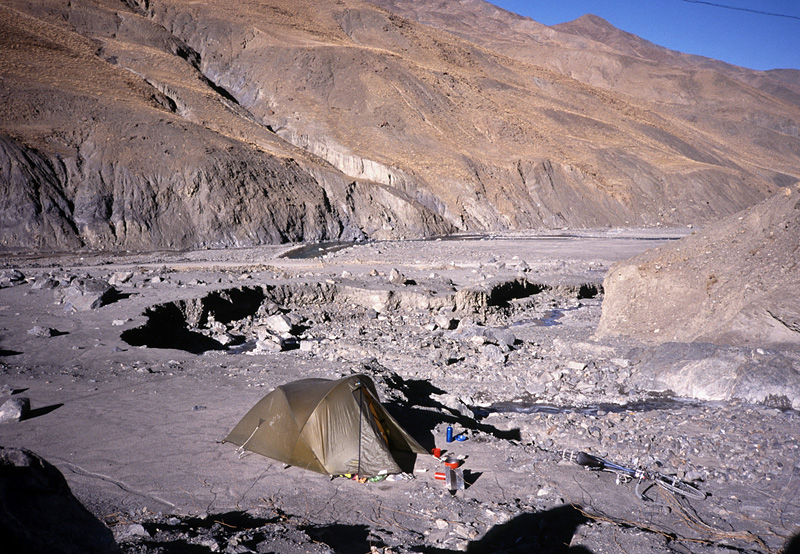 7 Nov 02
Namru Chu valley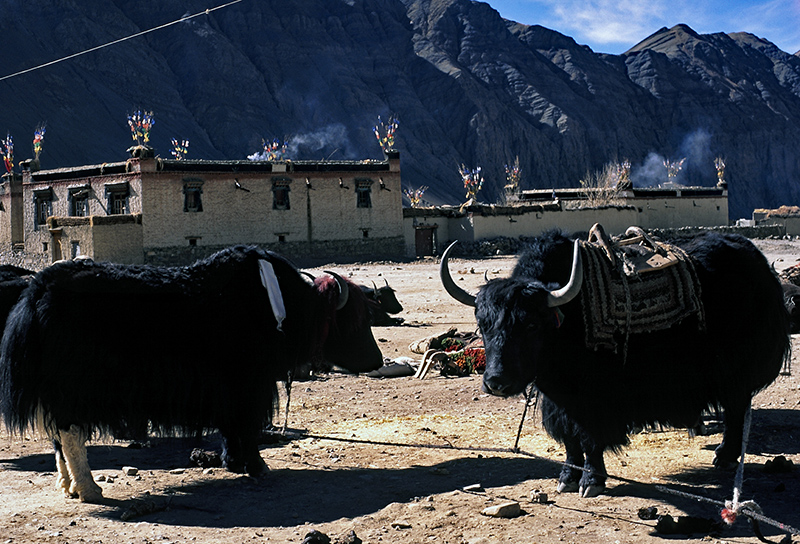 7 Nov 02
Namru Chu valley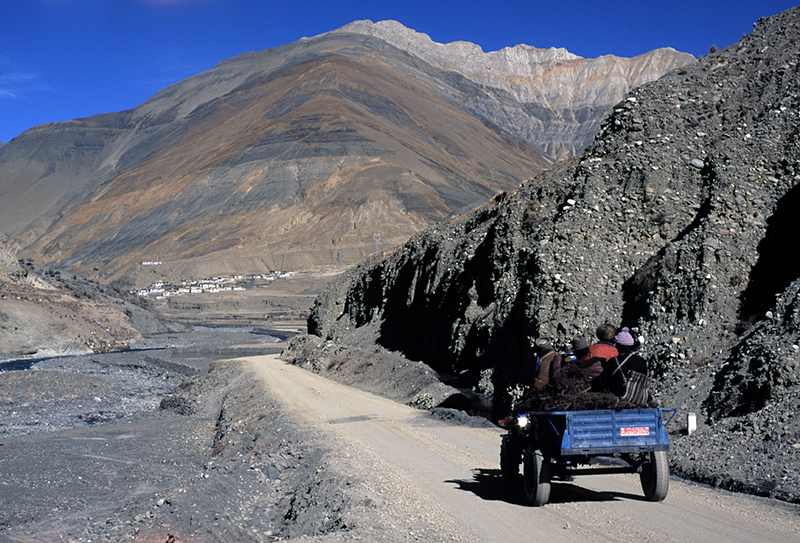 7 Nov 02
Approaching Lungma village, Namru Chu valley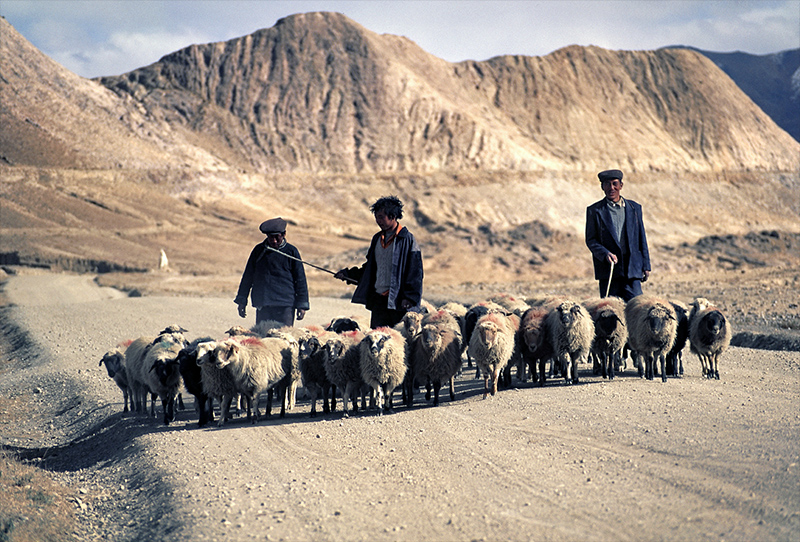 7 Nov 02
Approaching Gyantse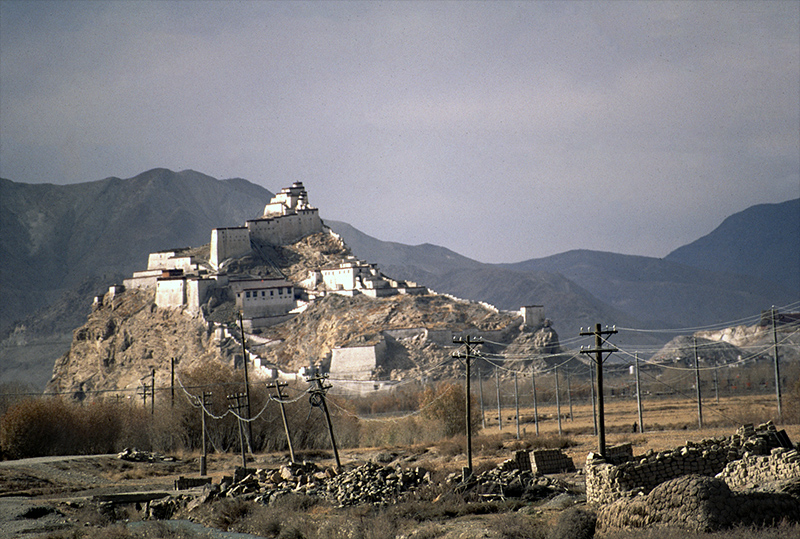 7 Nov 02
Gyantse Dzong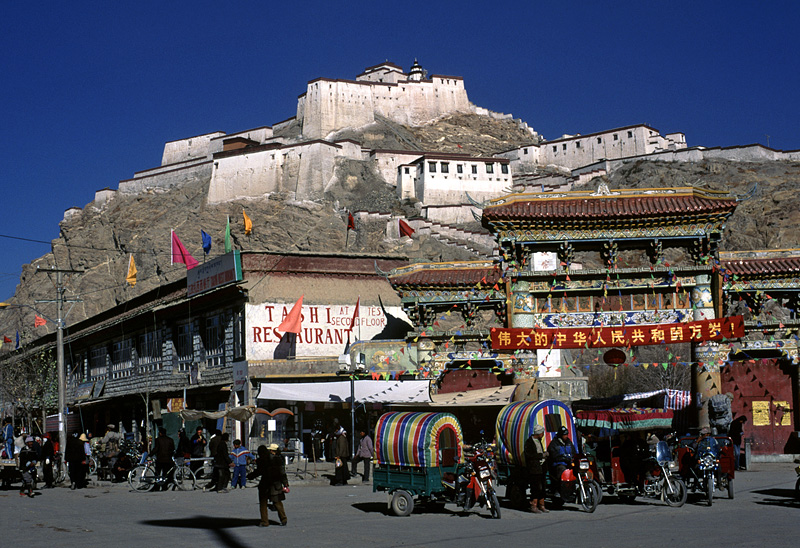 8 Nov 02
Gyantse Dzong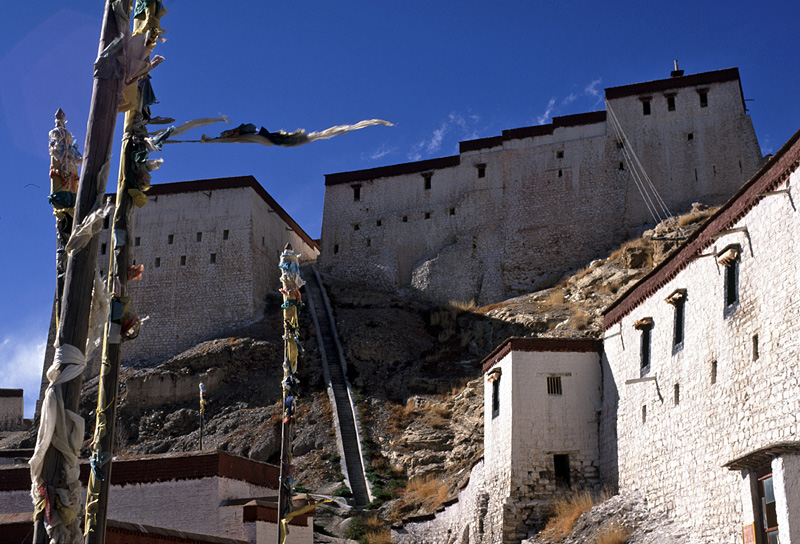 8 Nov 02
Gyantse Dzong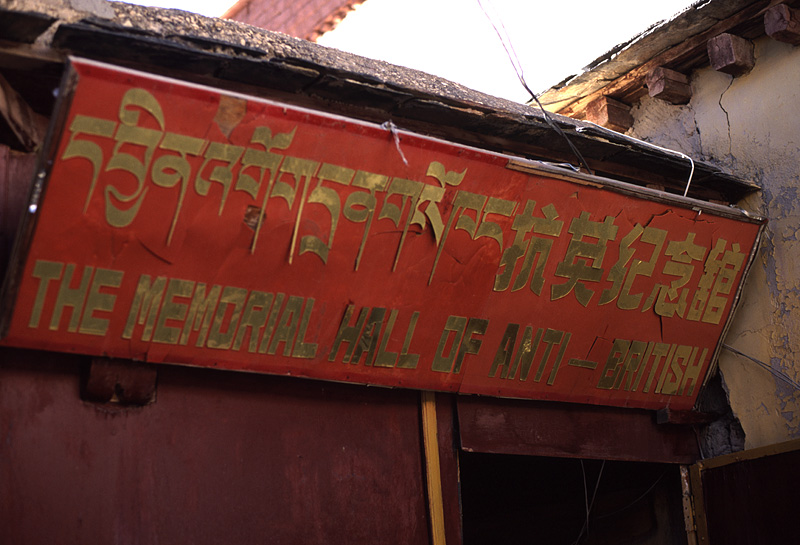 8 Nov 02
Anti-British Imperialists Museum, Gyantse Dzong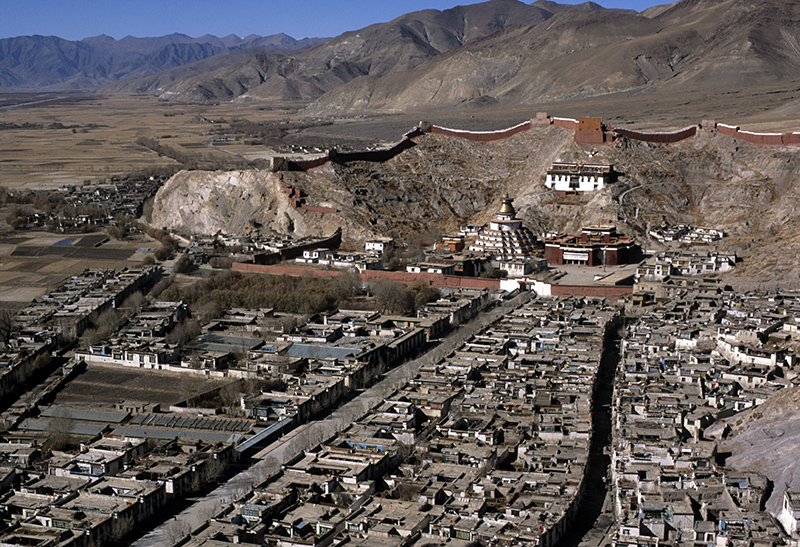 8 Nov 02
View towards Pelkhor Chode from Gyantse Dzong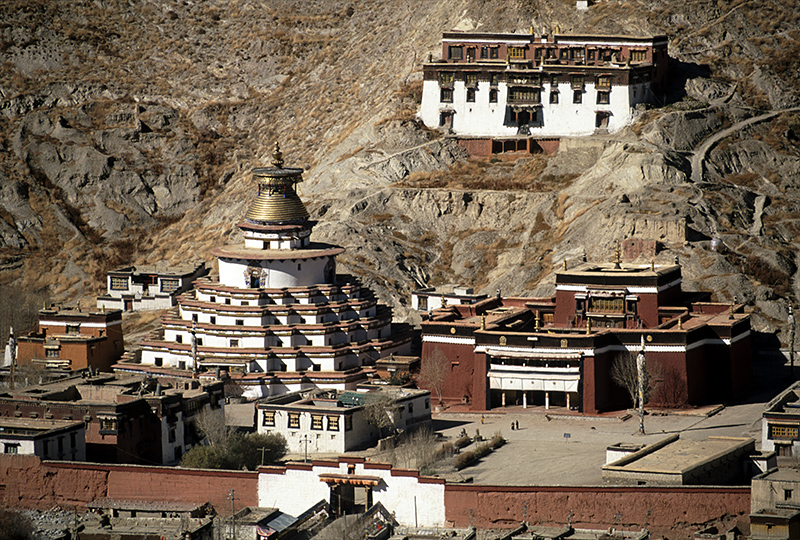 8 Nov 02
Pelkhor Chode, Gyantse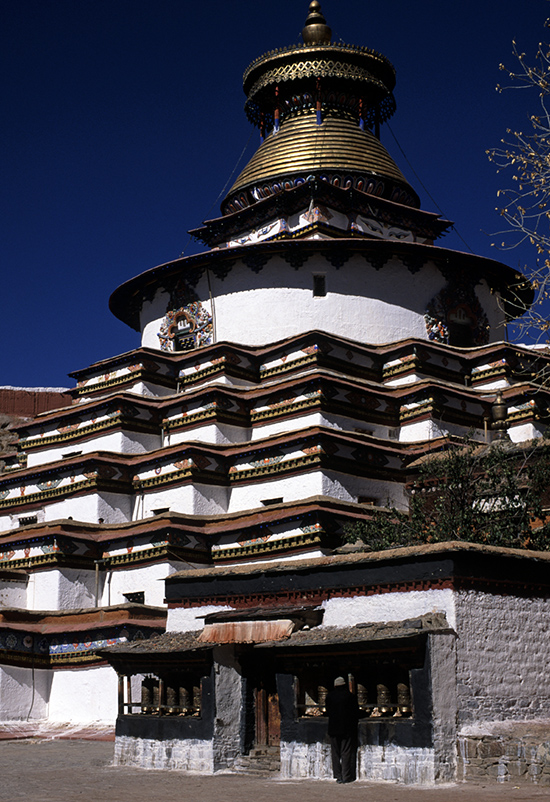 8 Nov 02
Gyantse Khumbum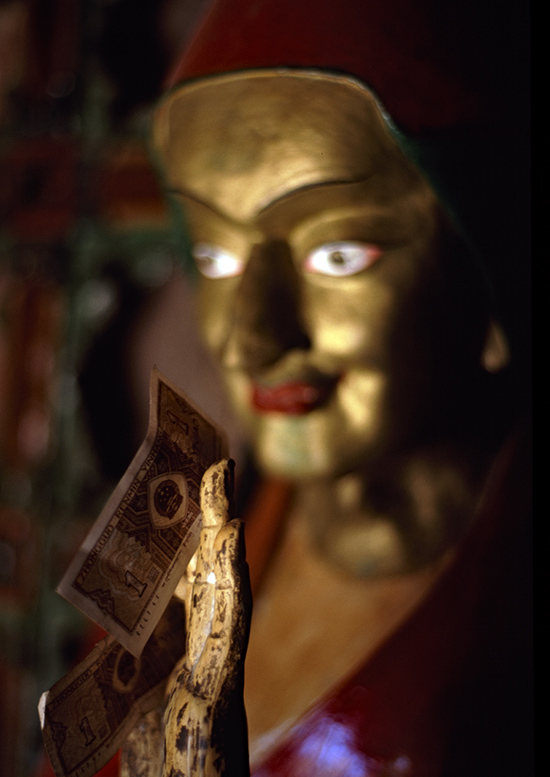 8 Nov 02
Tsuklakhang Monastery, Pelkhor Chode, Gyantse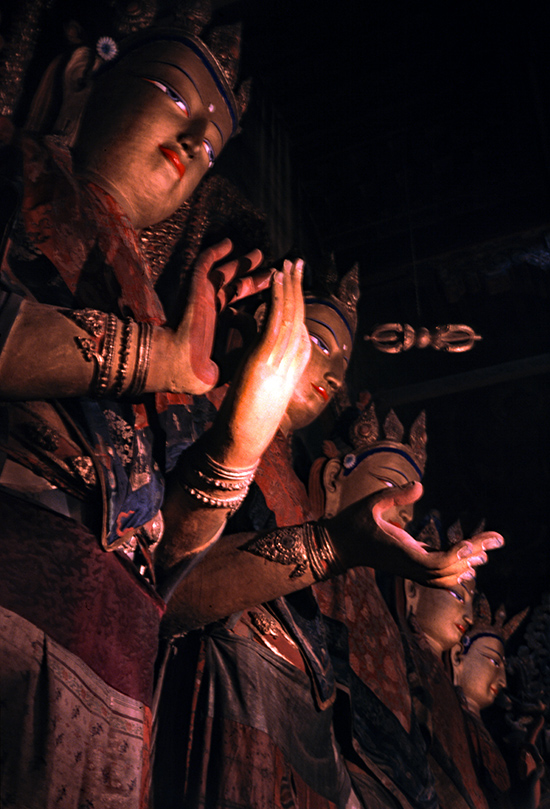 8 Nov 02
Tsuklakhang Monastery, Pelkhor Chode, Gyantse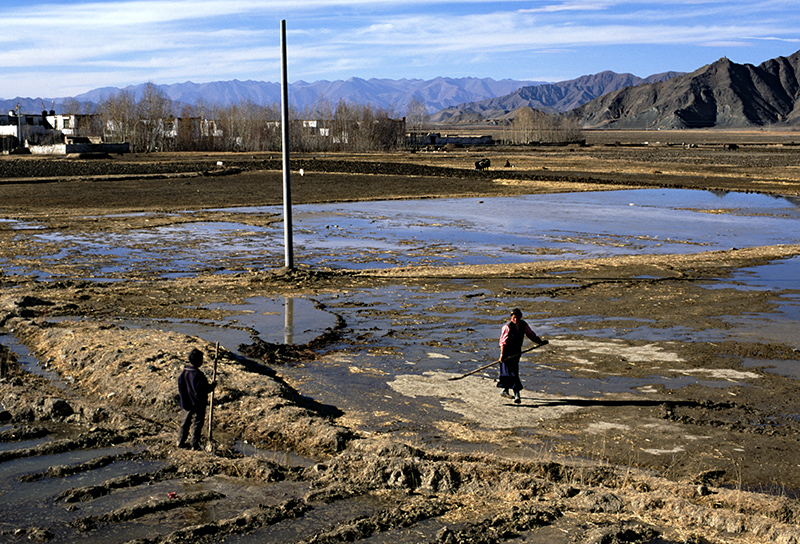 9 Nov 02
By the Gyantse - Shigatse road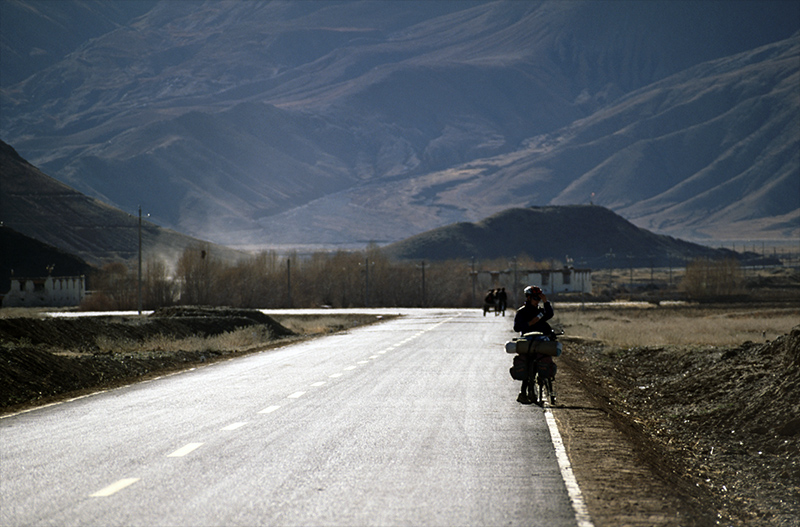 9 Nov 02
Carmen on the Gyantse - Shigatse road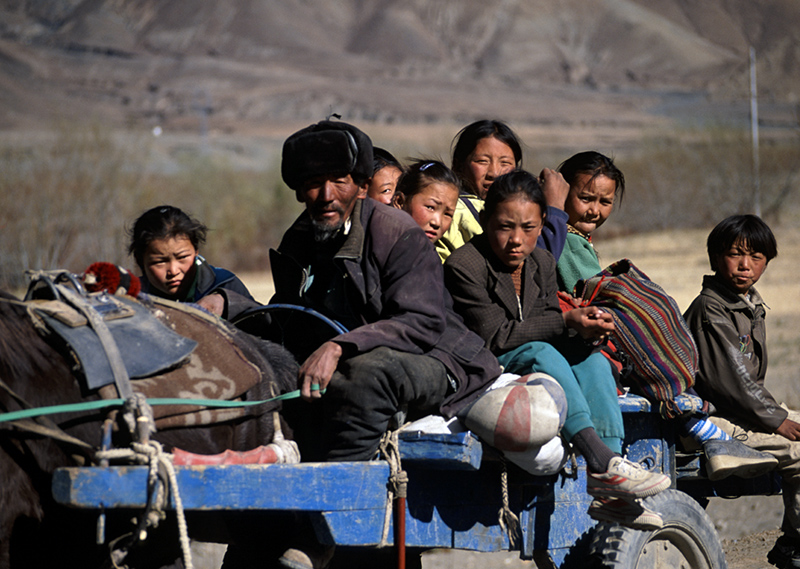 9 Nov 02
On the Gyantse - Shigatse road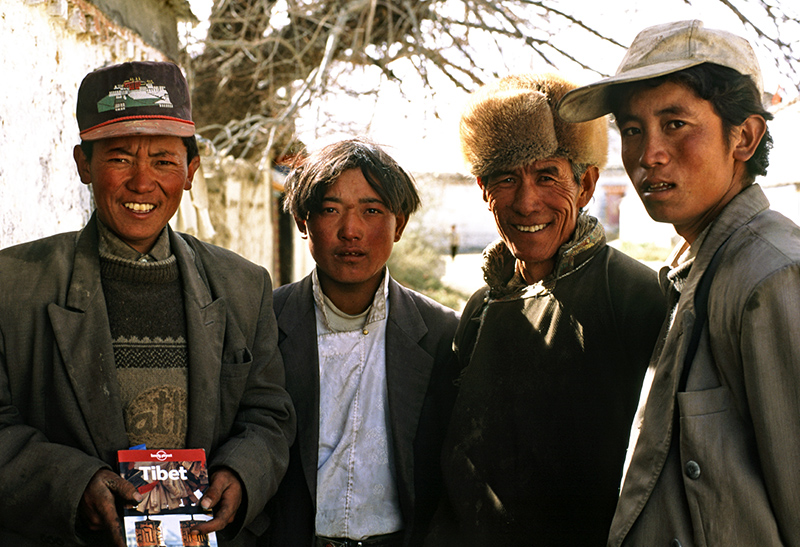 10 Nov 02
Shigatse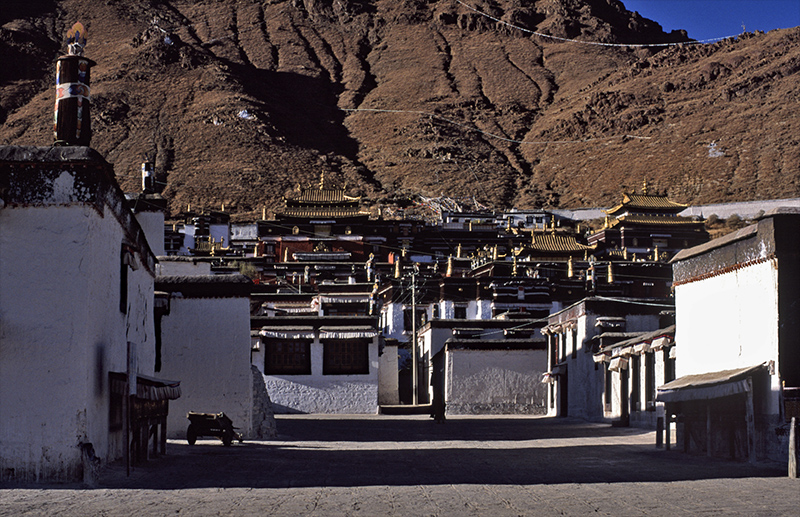 10 Nov 02
Tashilhunpo Monastery, Shigatse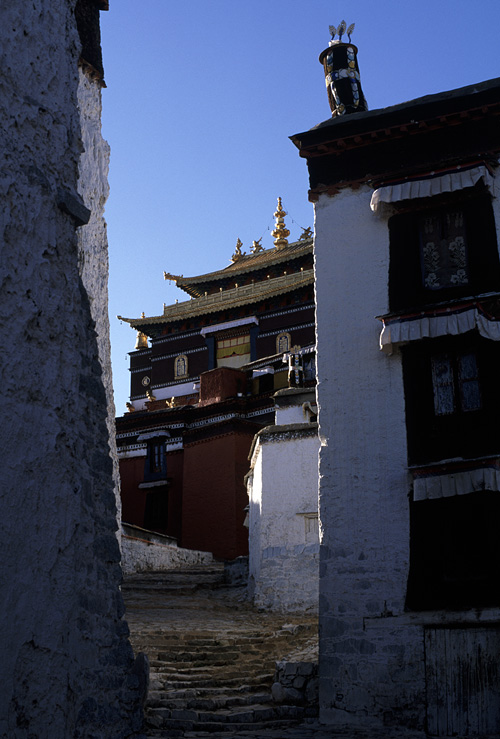 10 Nov 02
Tashilhunpo Monastery, Shigatse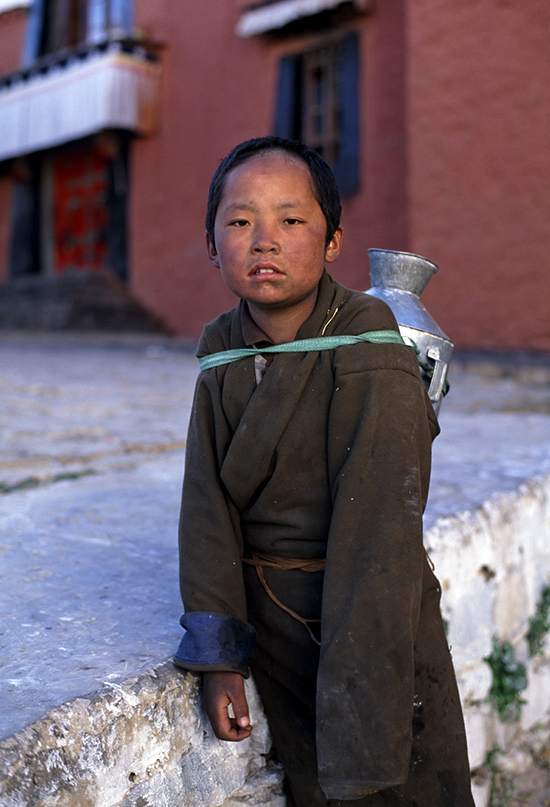 10 Nov 02
Tashilhunpo Monastery, Shigatse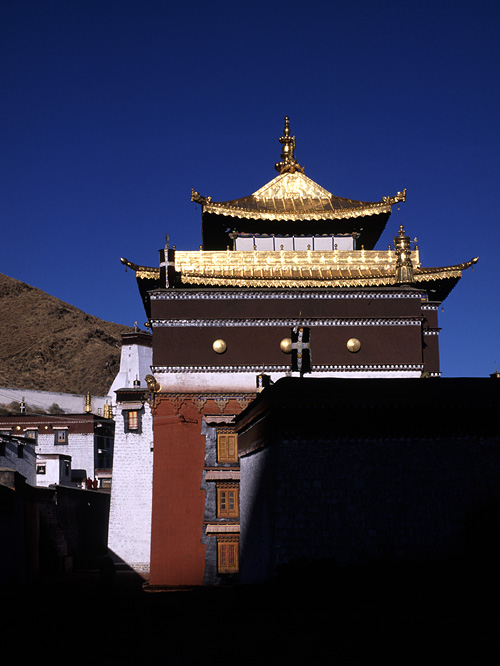 10 Nov 02
Tashilhunpo Monastery, Shigatse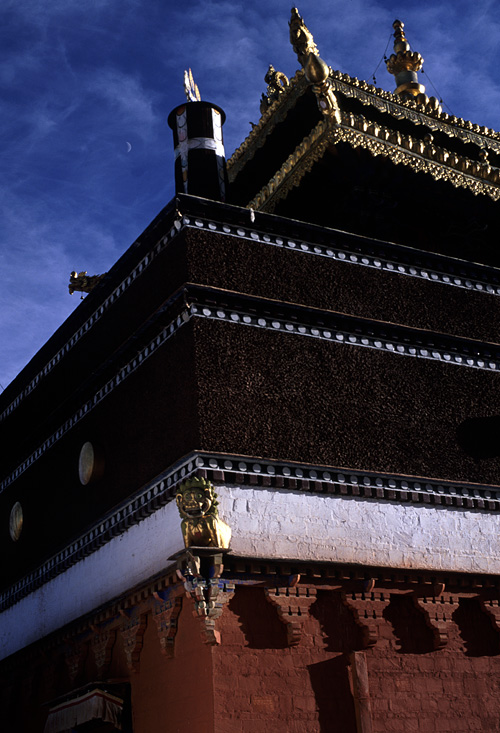 10 Nov 02
Tashilhunpo Monastery, Shigatse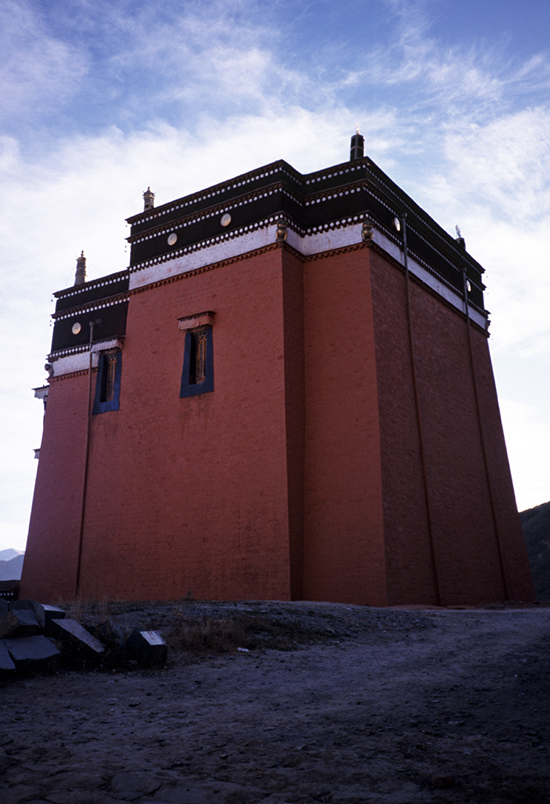 10 Nov 02
Tashilhunpo Monastery, Shigatse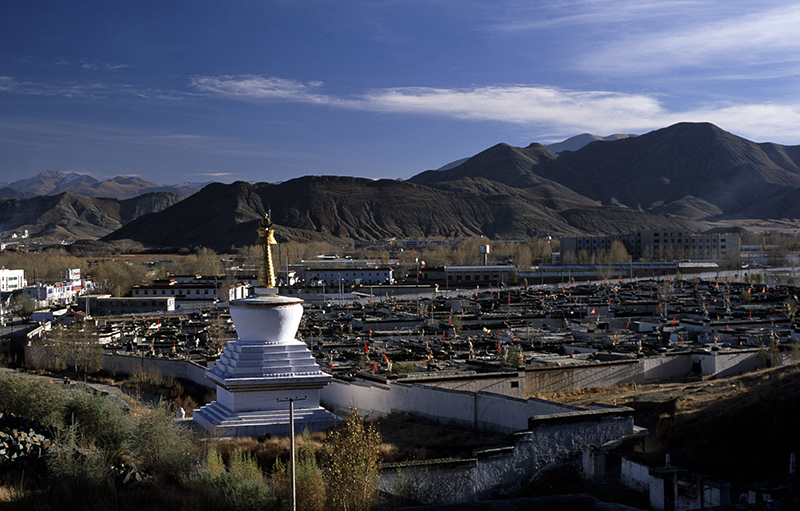 10 Nov 02
Shigatse, from Tashilhunpo Monastery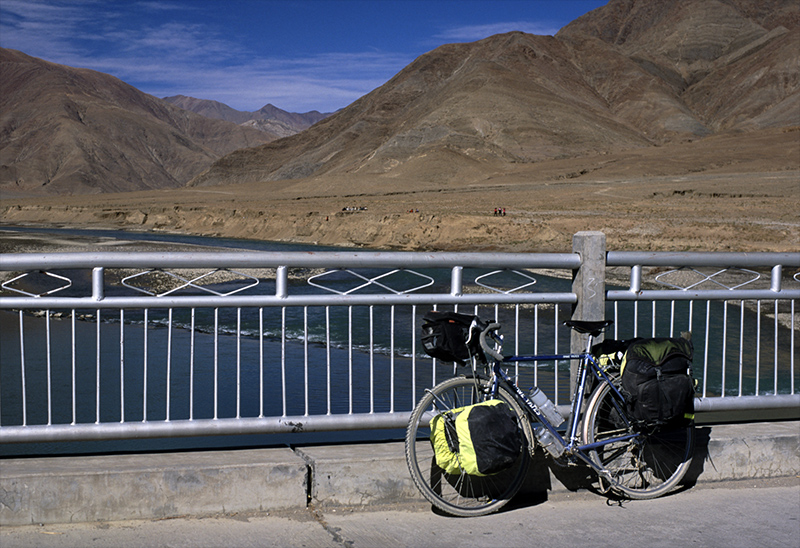 11 Nov 02
Bridge over the Sha Chu near Jiding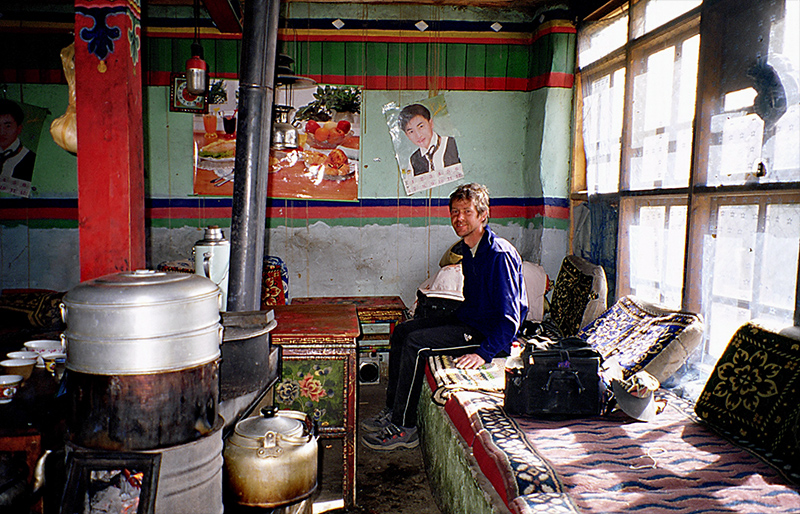 12 Nov 02
Tea stop on the road to Lhatse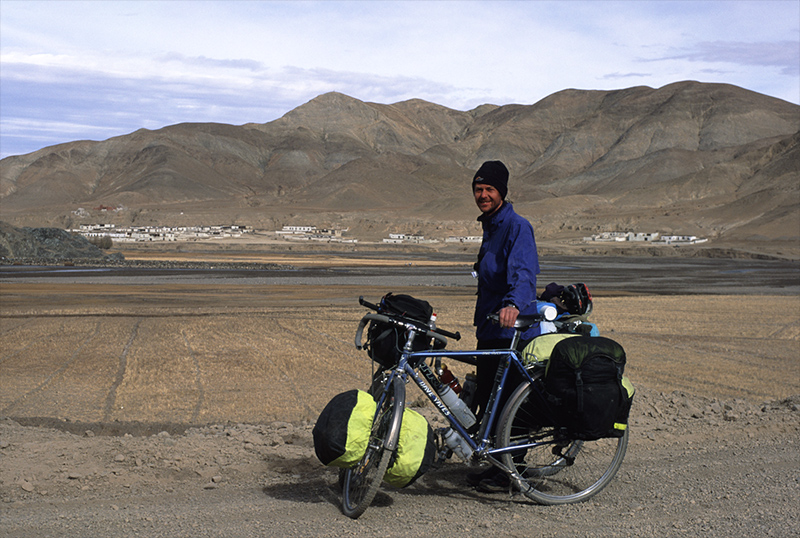 12 Nov 02
On the road to Lhatse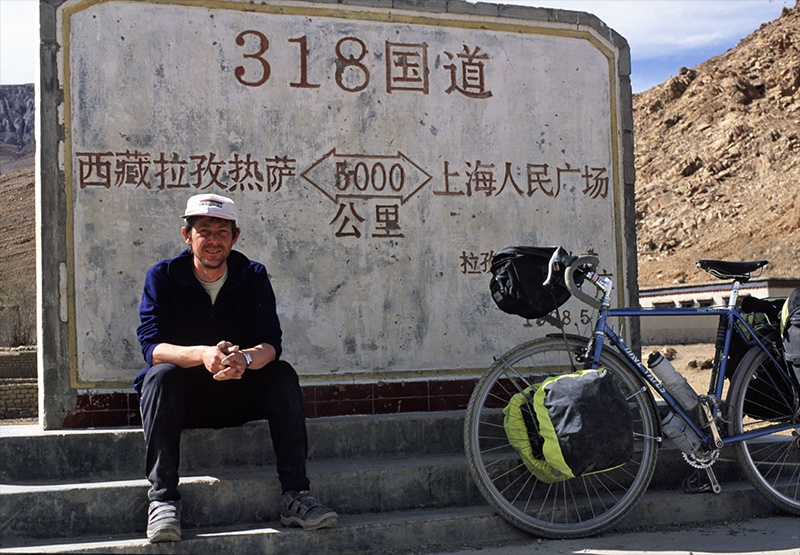 12 Nov 02
On the road to Lhatse: 5000 km from Shanghai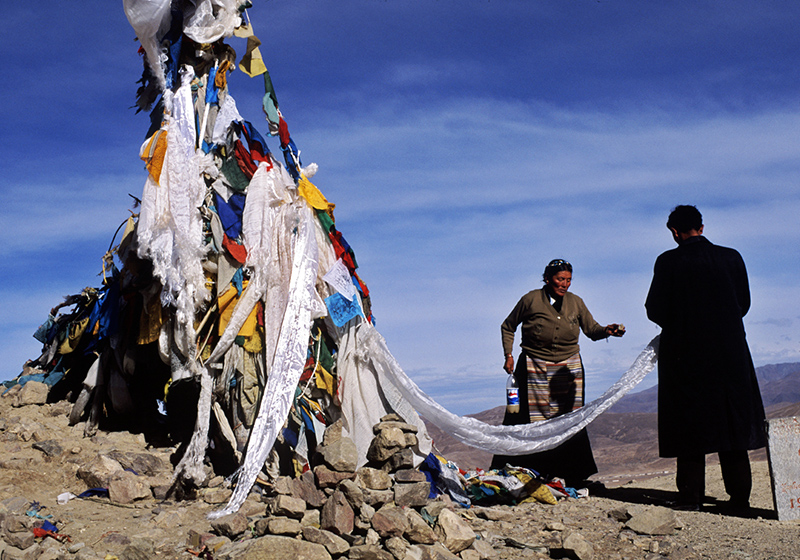 12 Nov 02
On the summit of the Lagpa La (Topu La), 4500 m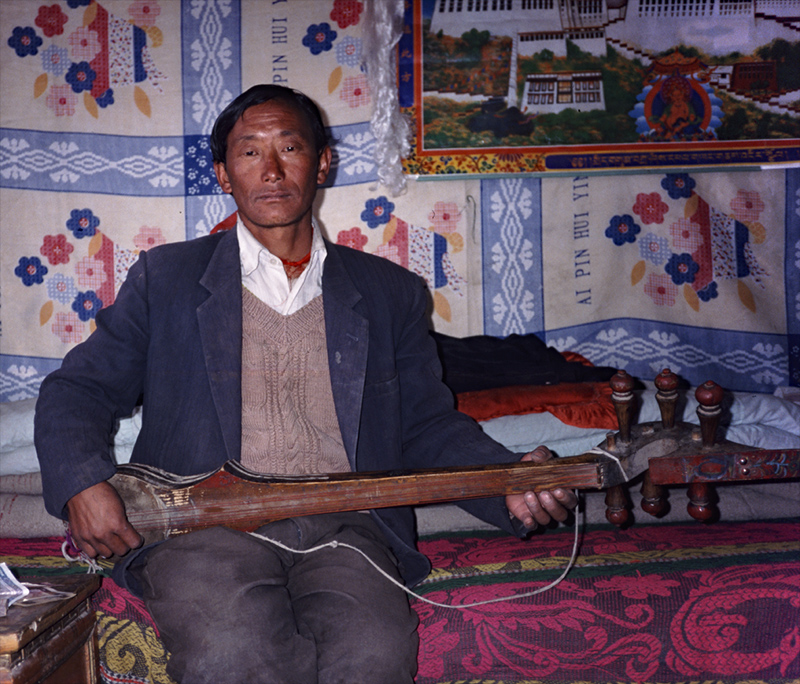 12 Nov 02
Guest house by the turning to Sakya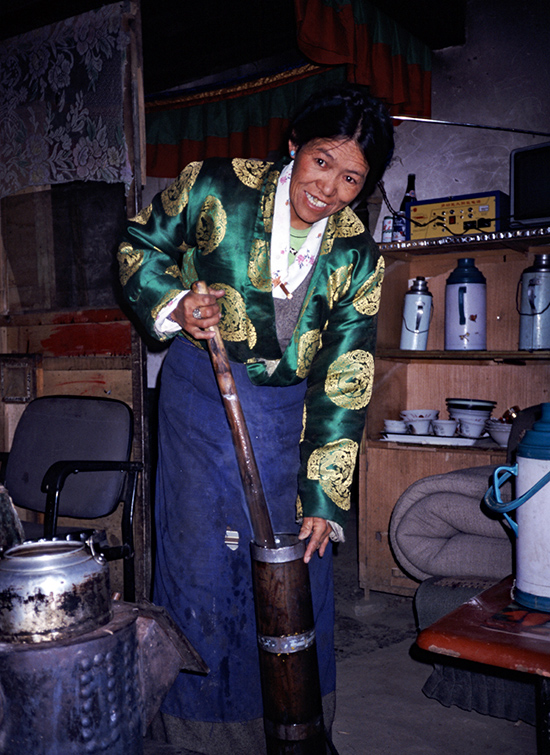 12 Nov 02
Guest house by the turning to Sakya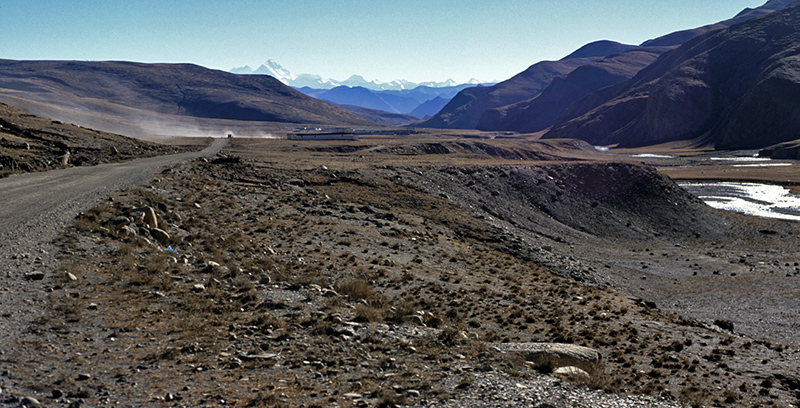 14 Nov 02
Descending the Gyatso La — first view of Everest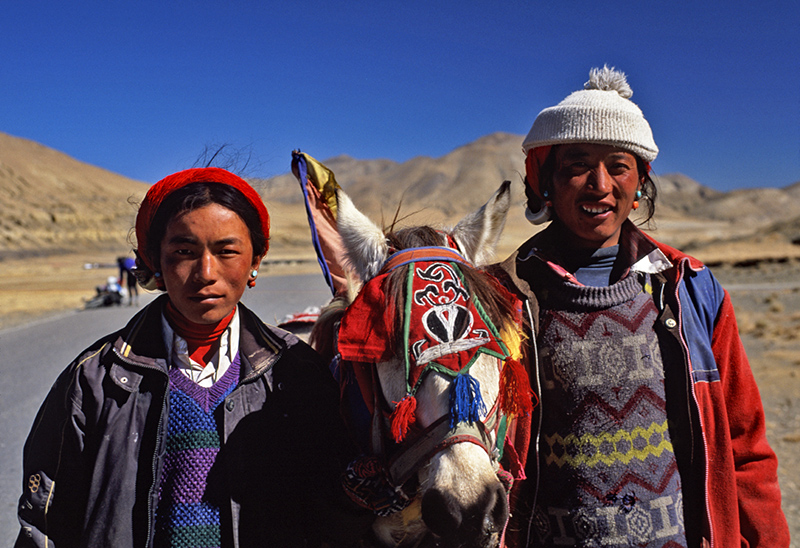 15 Nov 02
Just beyond the checkpoint near Baipa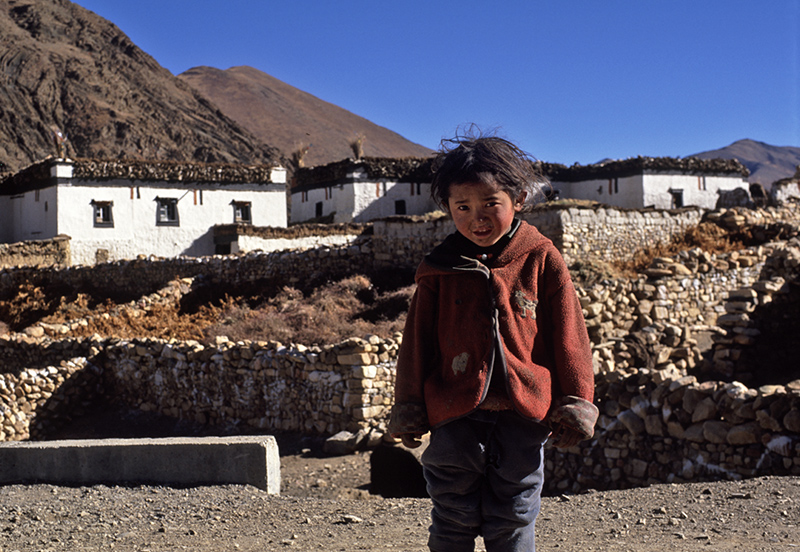 15 Nov 02
Chay village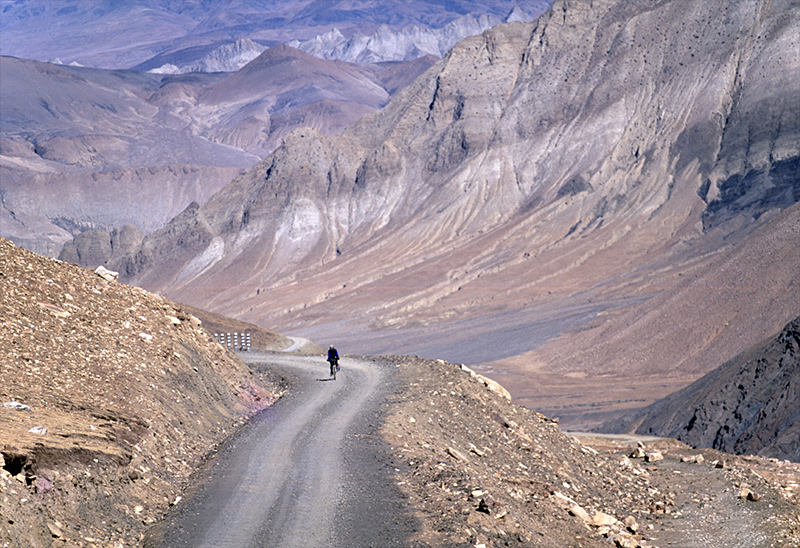 16 Nov 02
Carmen climbing the Pang La, 5050 m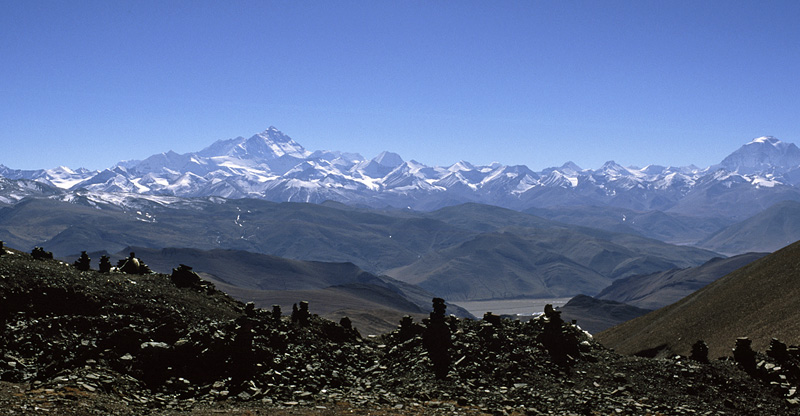 16 Nov 02
View from the Pang La, 5050 m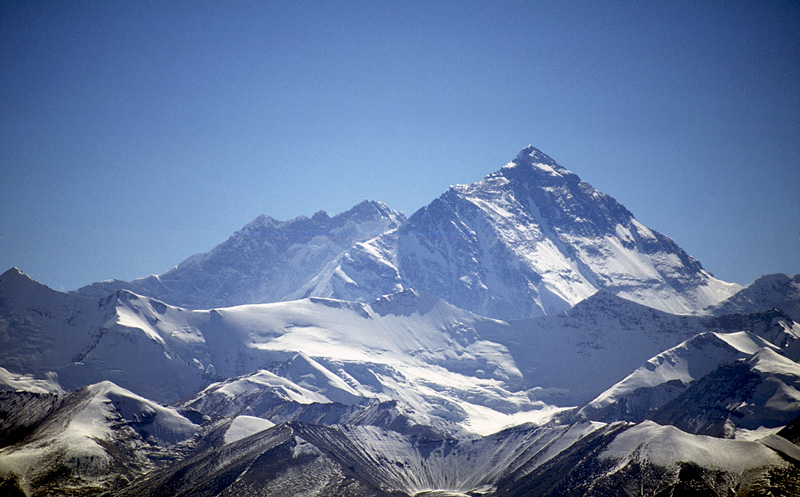 16 Nov 02
Everest (8848 m) from the Pang La (5050 m)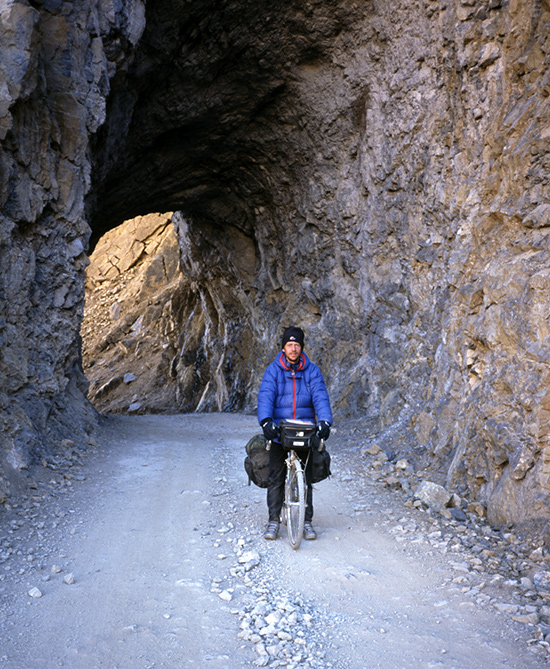 16 Nov 02
Descending the Pang La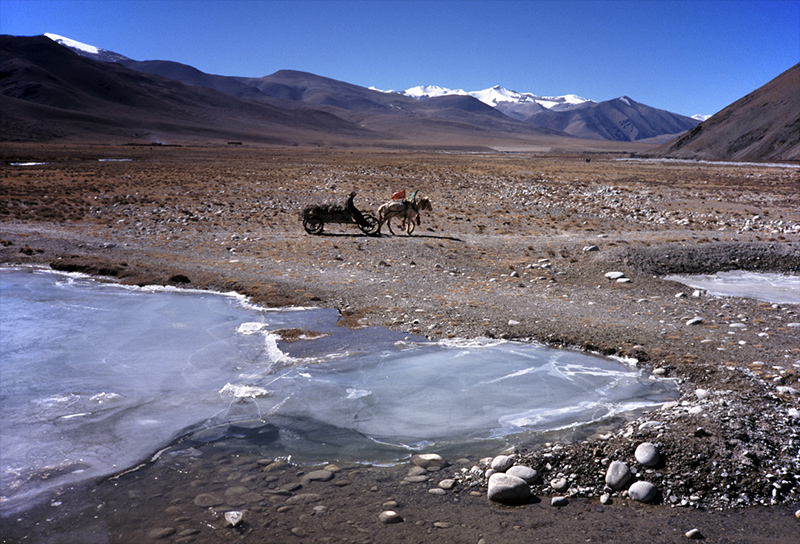 17 Nov 02
On the way to Rongphu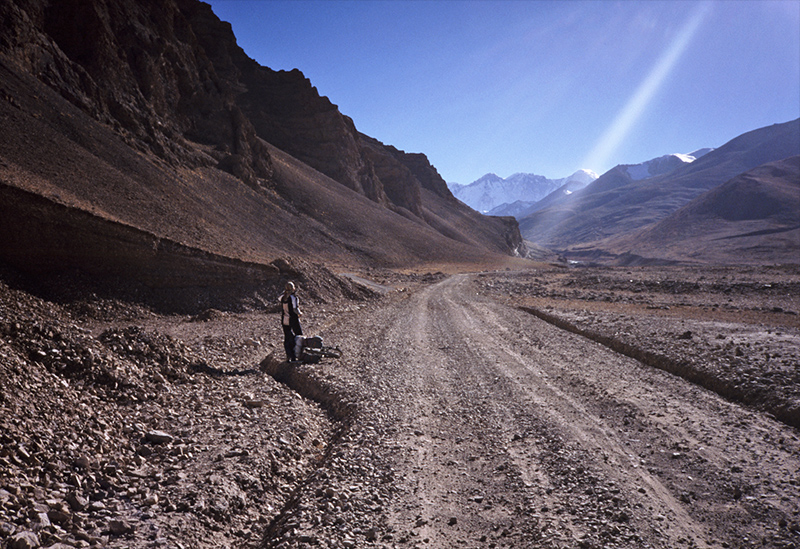 17 Nov 02
Approaching Rongphu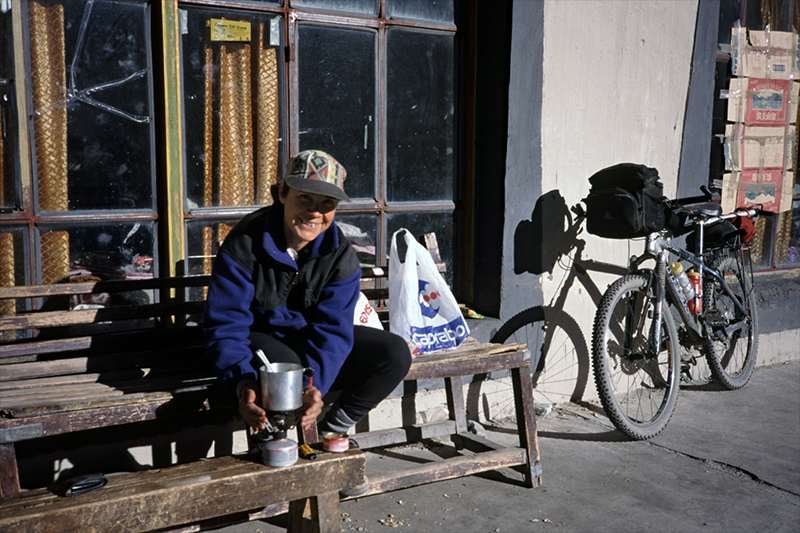 18 Nov 02
Carmen cooking breakfast at Rongphu Monestry guesthouse, 4980 m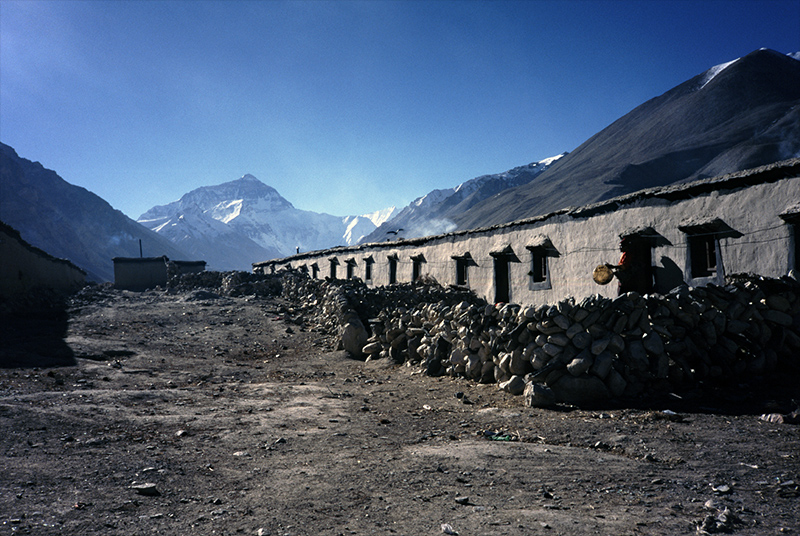 18 Nov 02
Everest from Rongphu Monestry guesthouse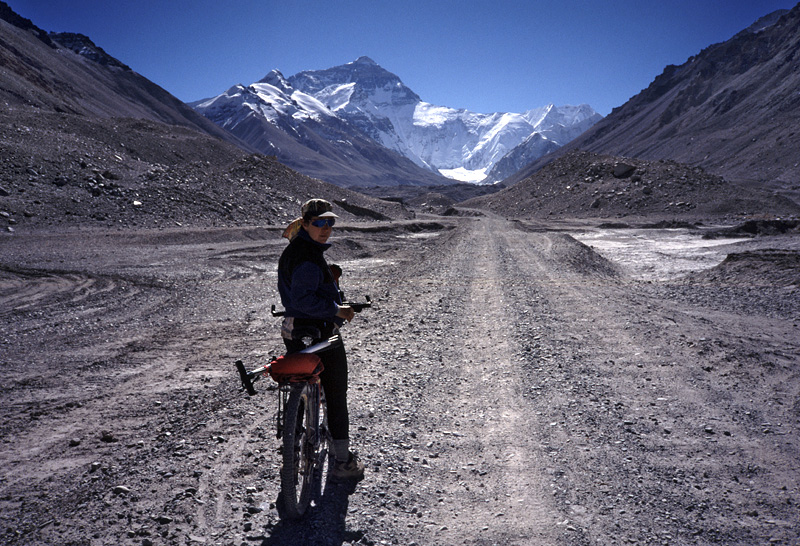 18 Nov 02
Carmen approaching Everest base camp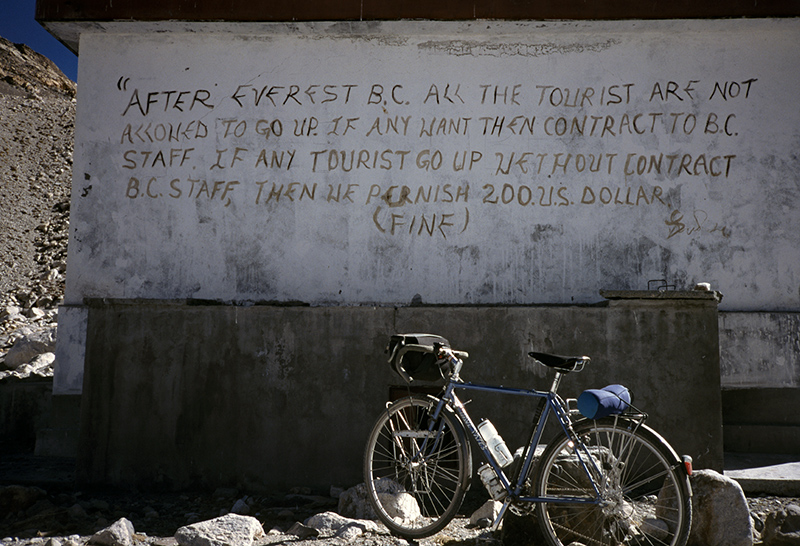 18 Nov 02
At Everest base camp, 5150 m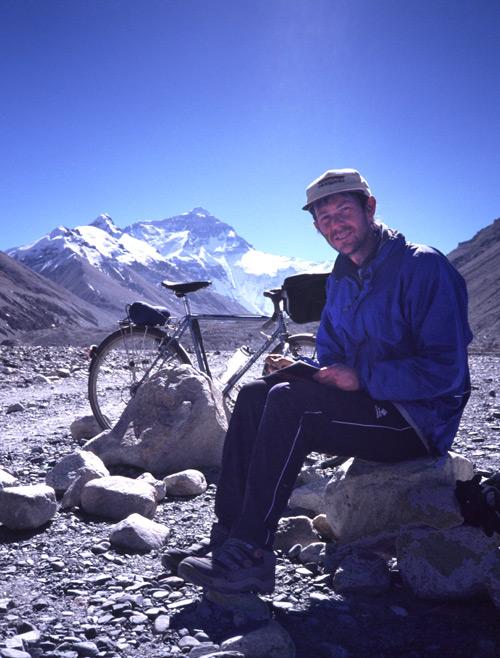 18 Nov 02
At Everest base camp, 5150 m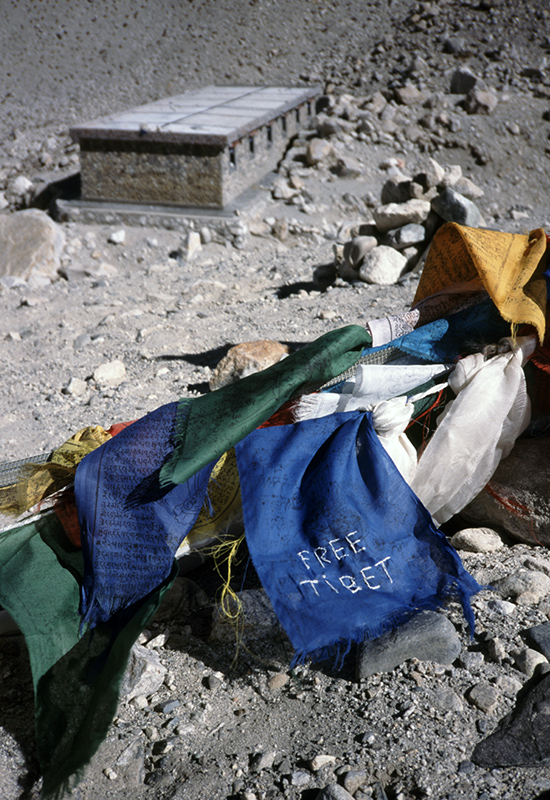 18 Nov 02
At Everest base camp, 5150 m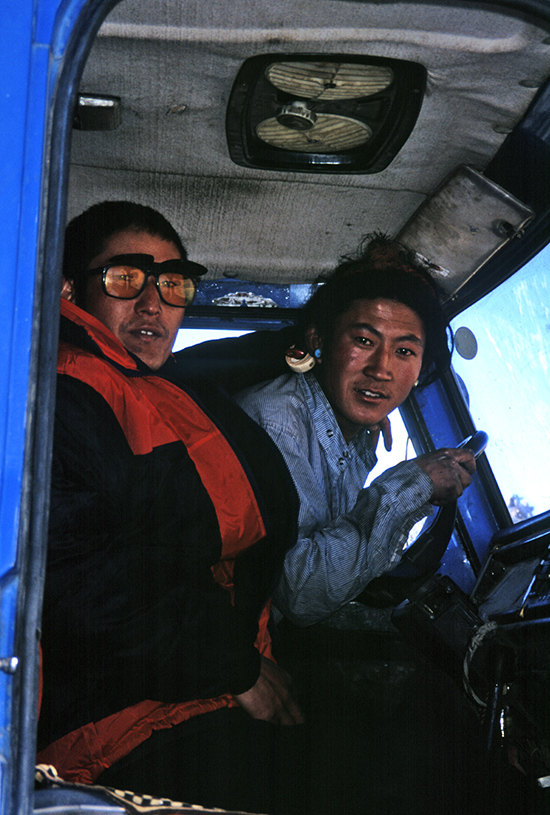 19 Nov 02
Truck drivers at Tashi Dzom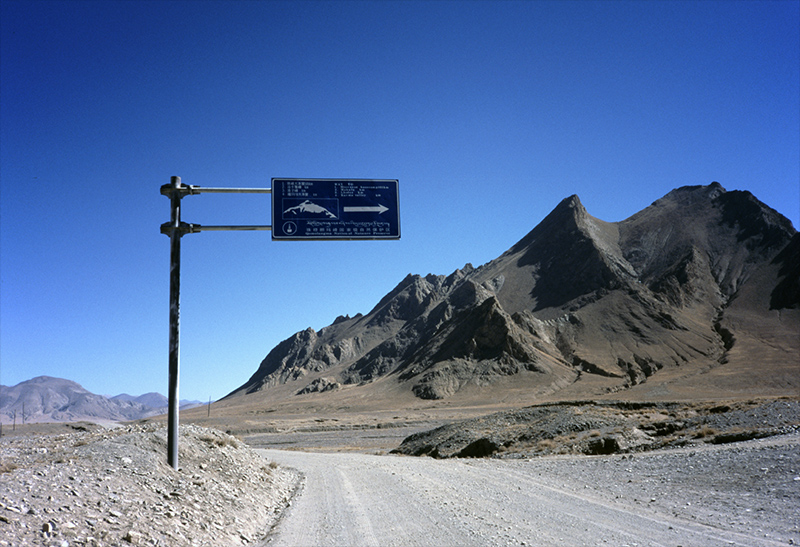 19 Nov 02
Friendship Highway turn-off for Everest base camp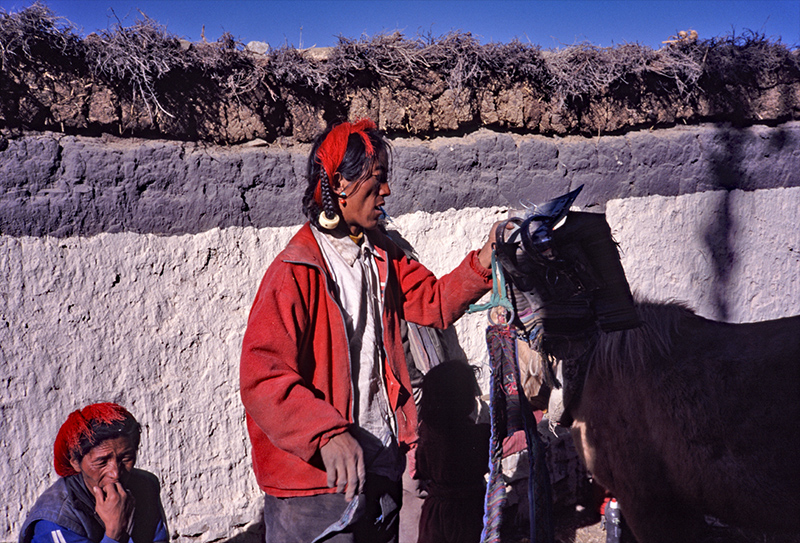 19 Nov 02
Preparing the horse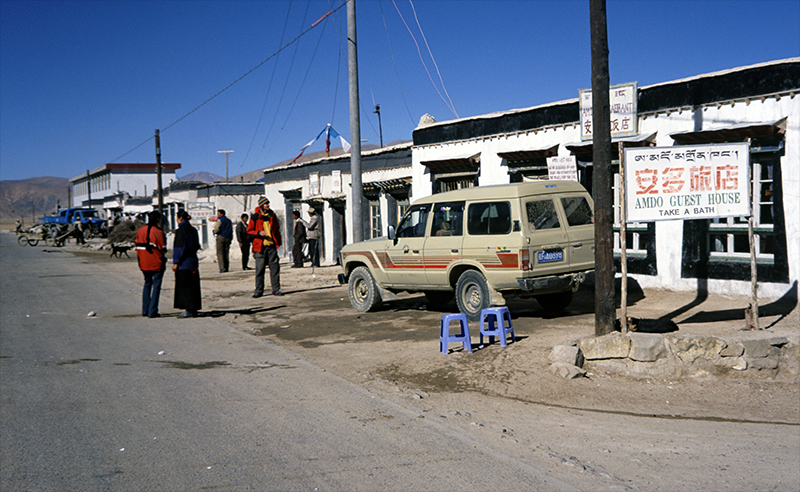 20 Nov 02
Accommodation in Tingri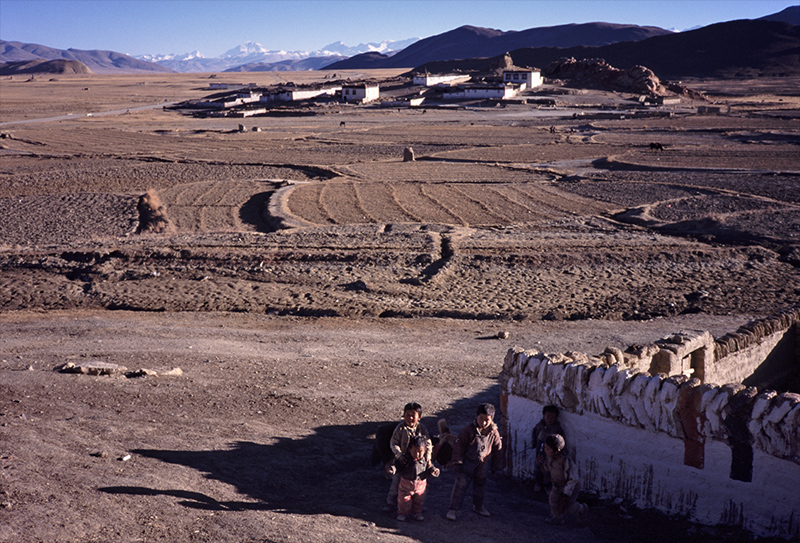 20 Nov 02
Gurtso village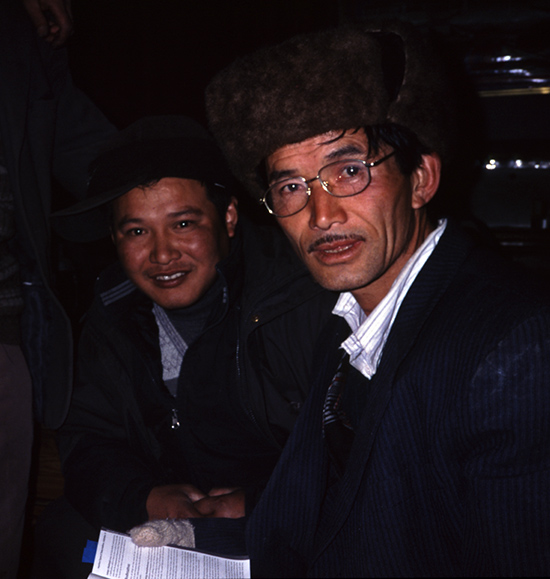 20 Nov 02
Evening in Gurtso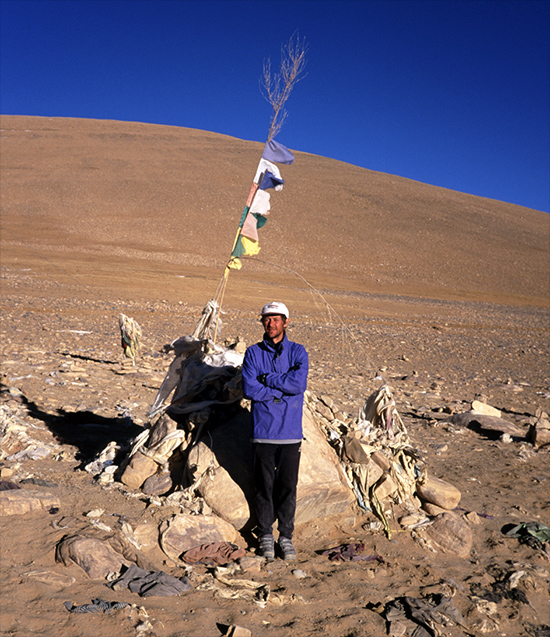 21 Nov 02
Lalung La summit, 5034 m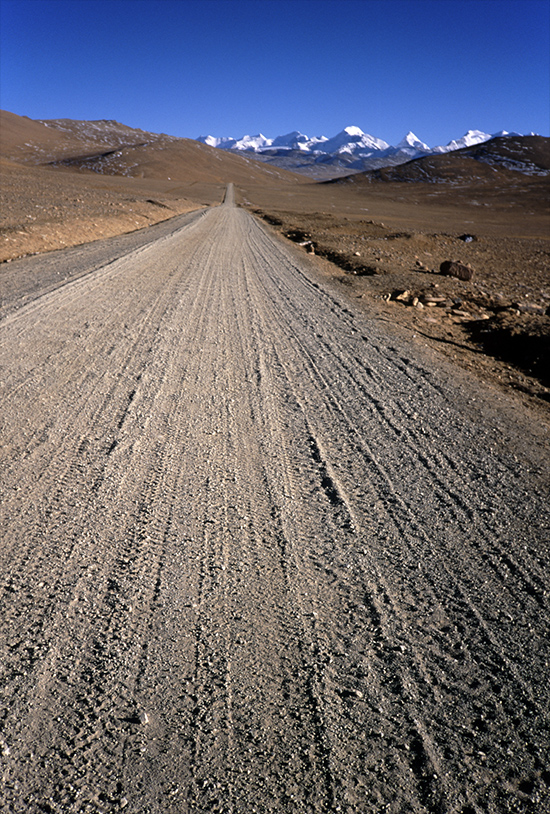 21 Nov 02
On the Lalung La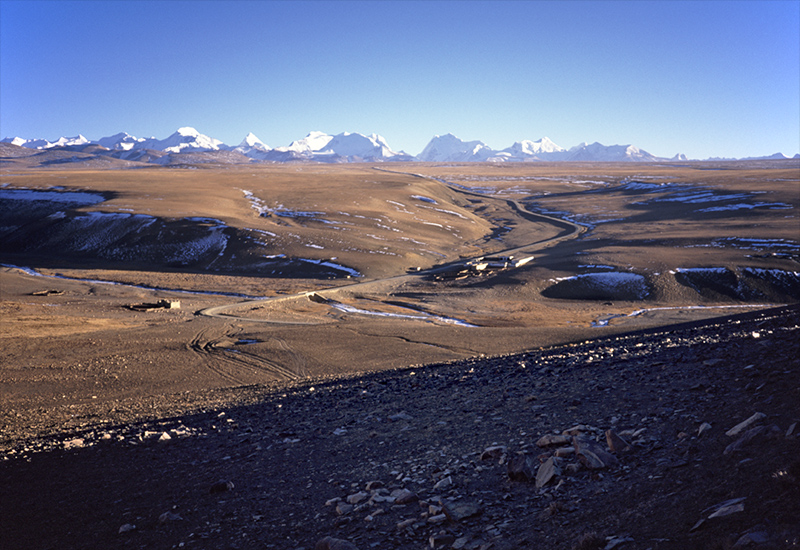 21 Nov 02
Lalung, 4876 m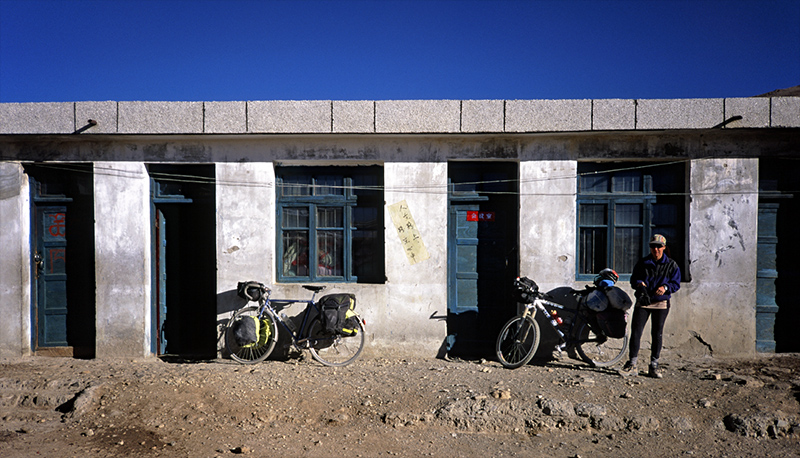 22 Nov 02
Our accommodation at Lalung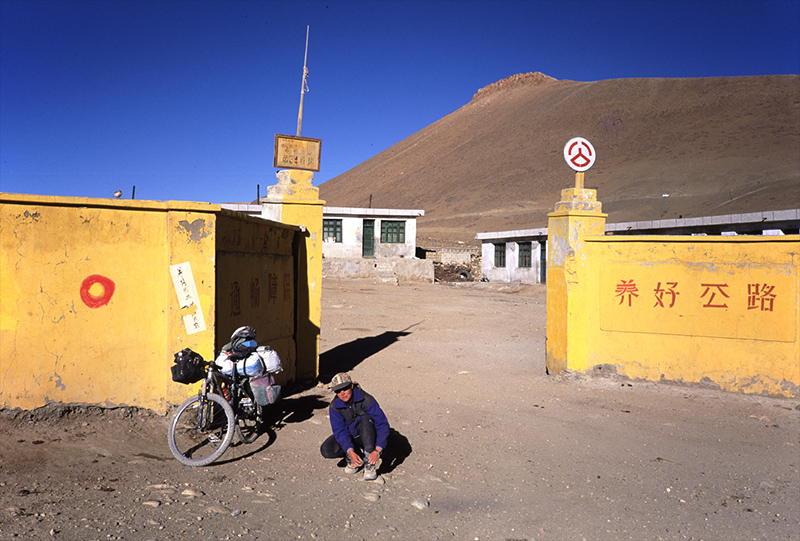 22 Nov 02
Preparing to leave Lalung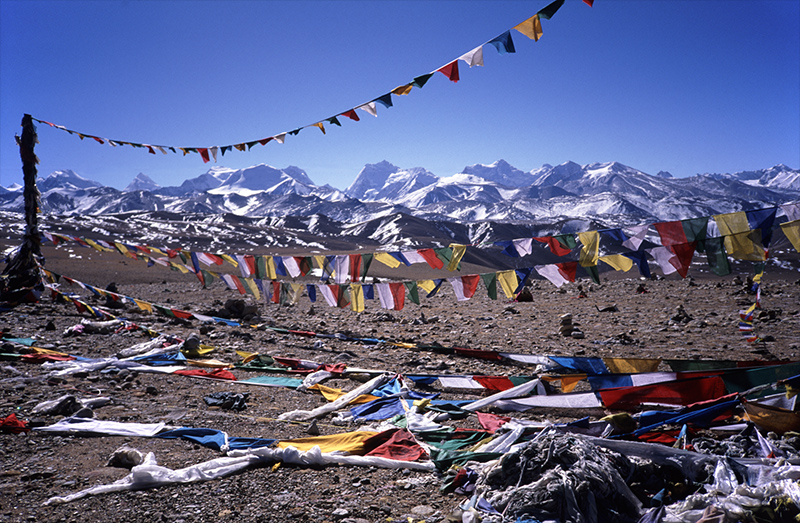 22 Nov 02
Yarle Shung La, 5151 m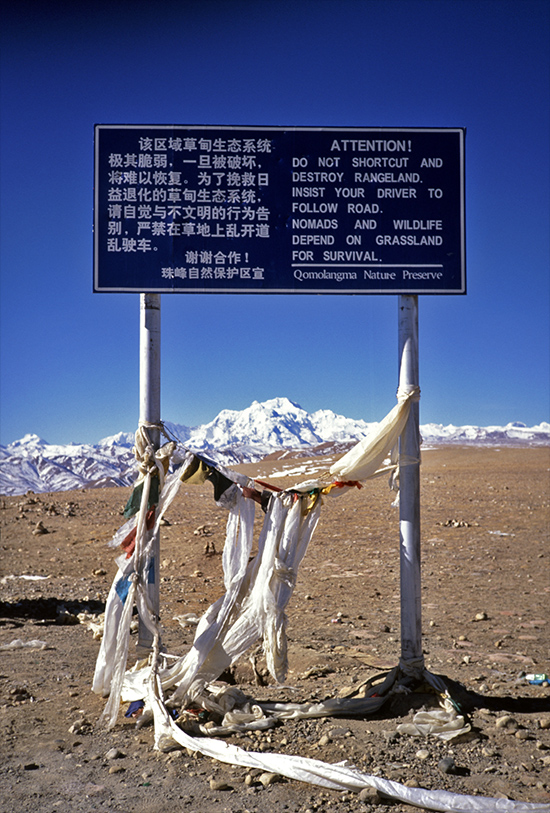 22 Nov 02
Shishapangma, 8013 m from the Yarle Shung La, 5151 m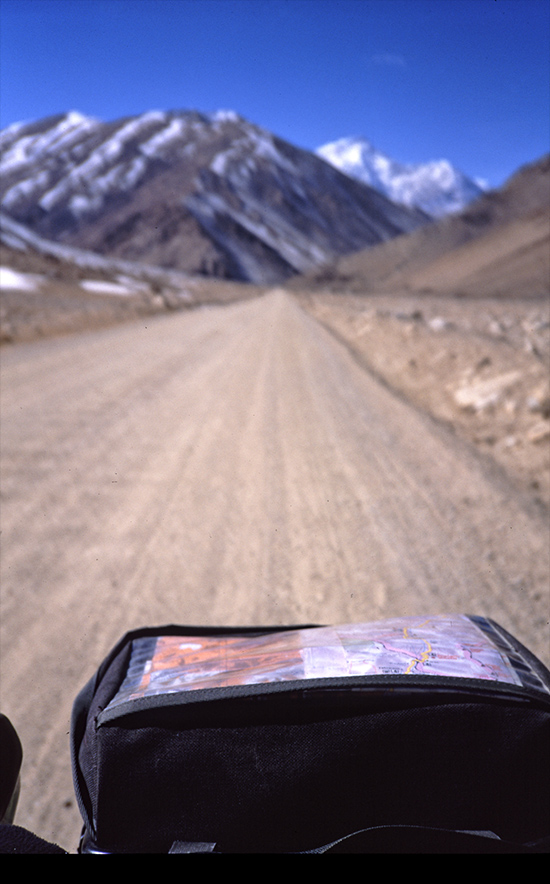 22 Nov 02
Descending the Yarle Shung La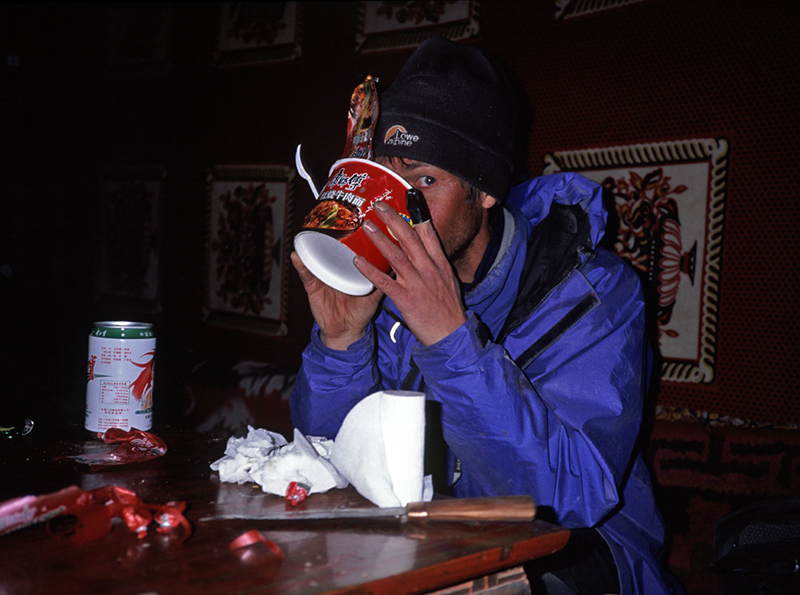 22 Nov 02
Noodles for lunch again! In Yarle village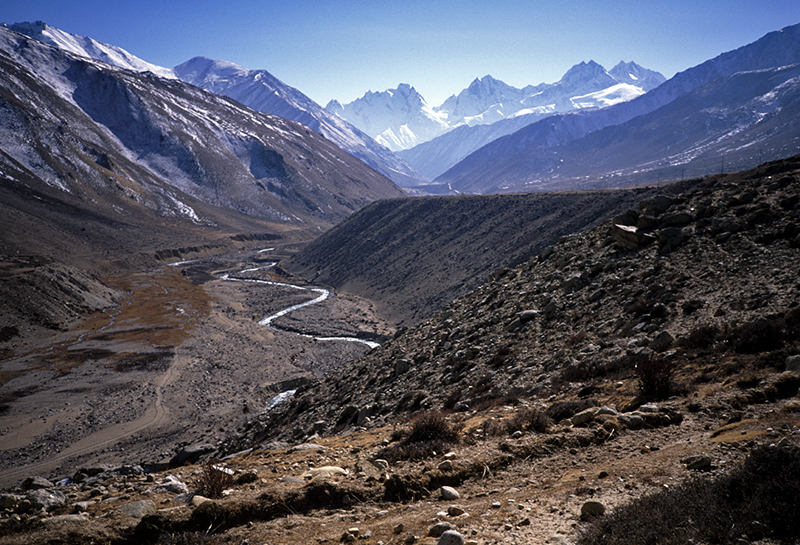 22 Nov 02
Approaching Nyalam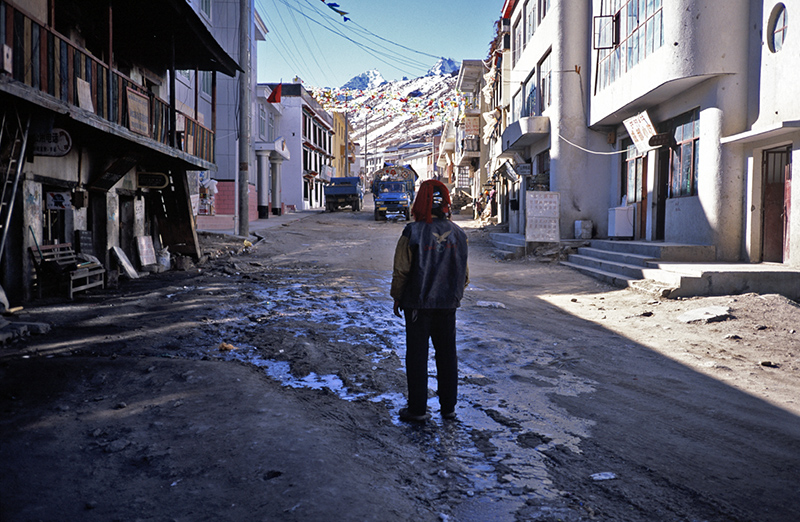 23 Nov 02
Nyalam, 3700 m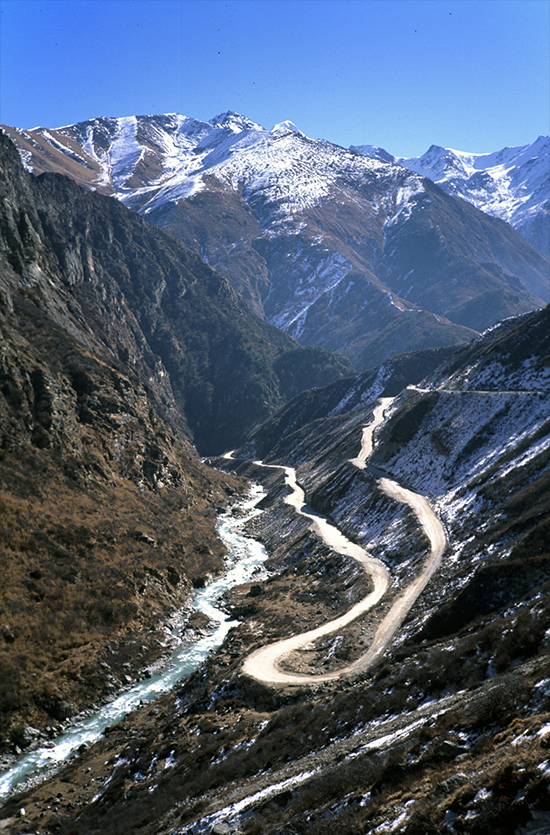 23 Nov 02
Descending towards the Nepal border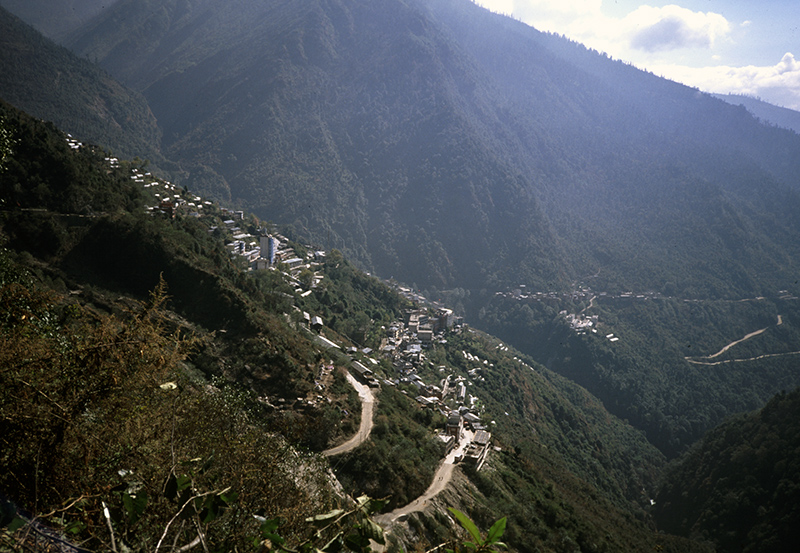 23 Nov 02
Dram, 2230 m, the last town in Tibet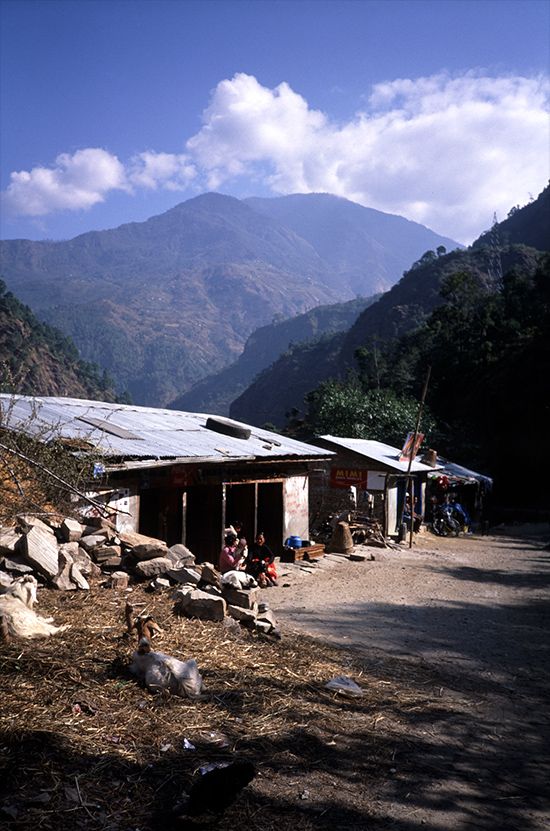 24 Nov 02
On the road in Nepal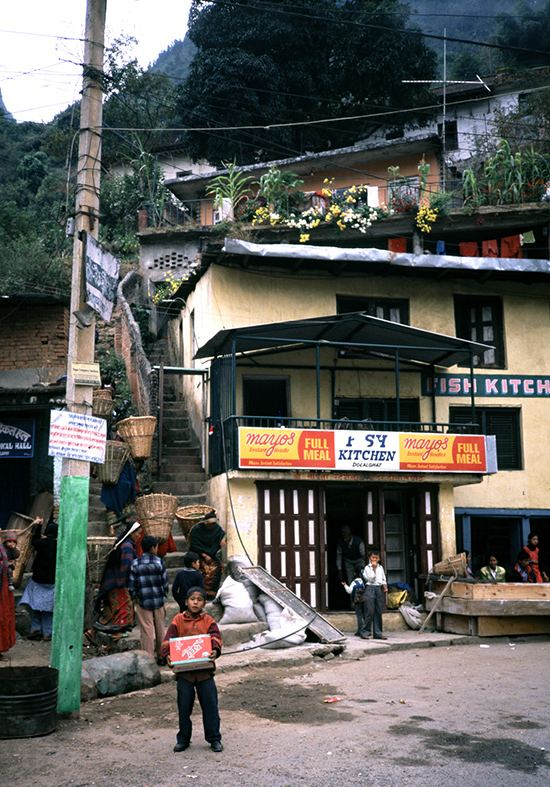 24 Nov 02
Our accommodation in Dolalghat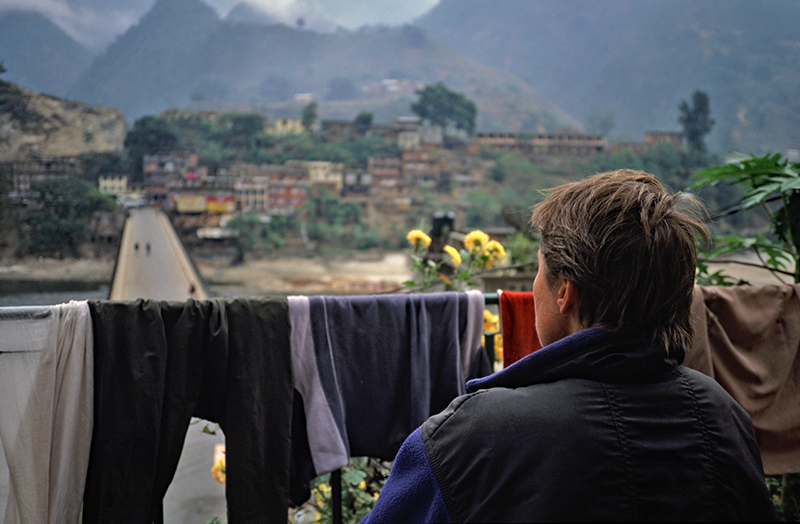 24 Nov 02
Dolalghat, 619 m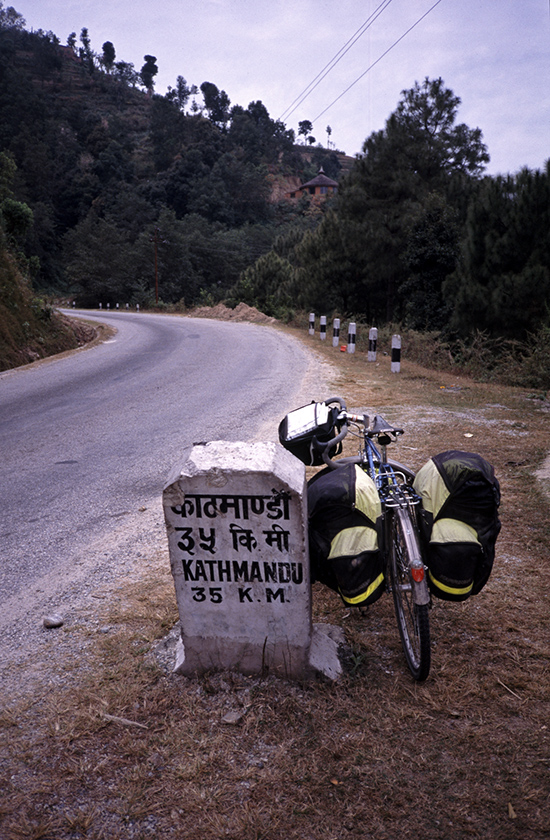 25 Nov 02
On the home straight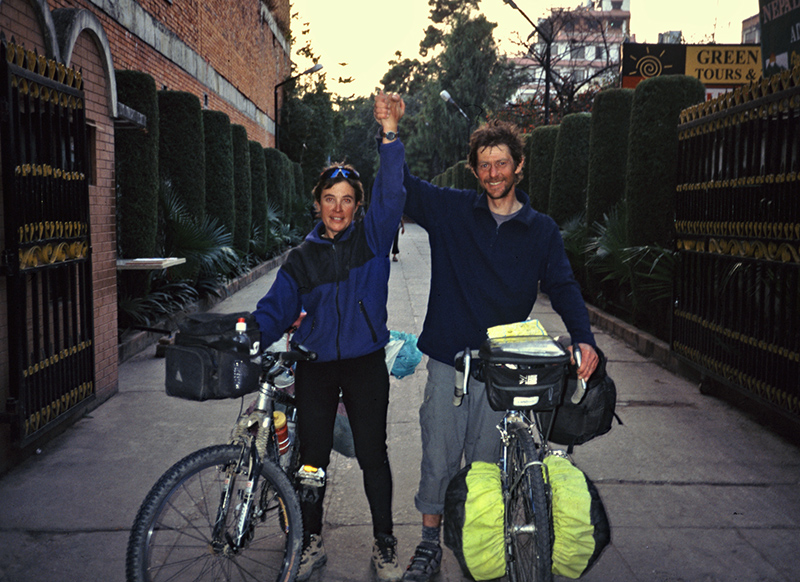 25 Nov 02
The end of the road — the
Kathmandu Guesthouse
×
>
<