Tajikistan
Cycling the Pamir Highway
Alichur to Sary Tash
On Thu 8 October Matt got up early and set off back to Khorog. I had a lie-in and breakfast before setting off east for Murghab. Leaving Alichur at the same time as me was Italian cyclist Simone; we were heading the same way so we rode together.
Return to Tajikistan page.
Return to home page.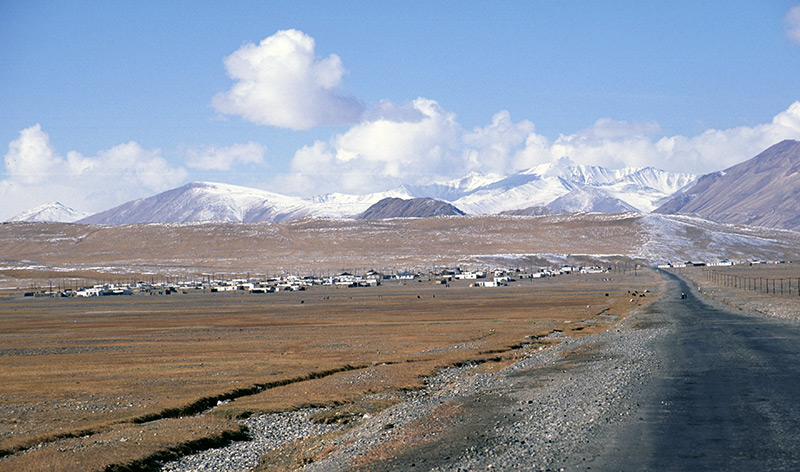 8 Oct 09
Alichur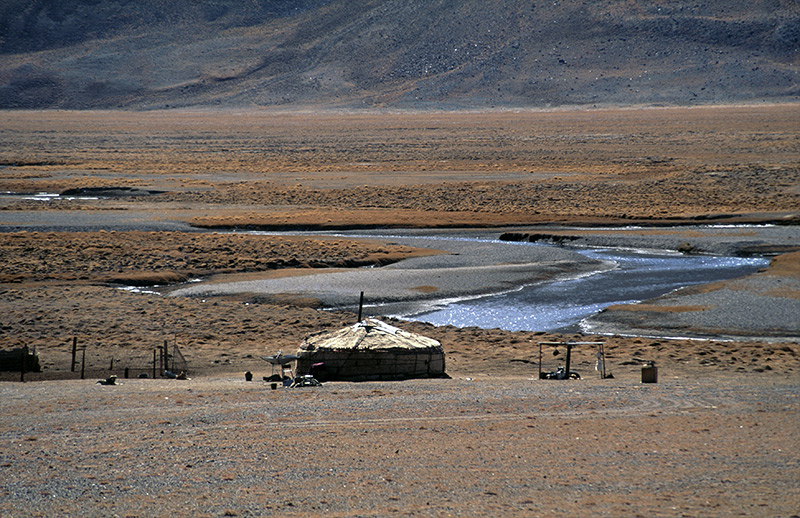 8 Oct 09
Yurt, Alichur valley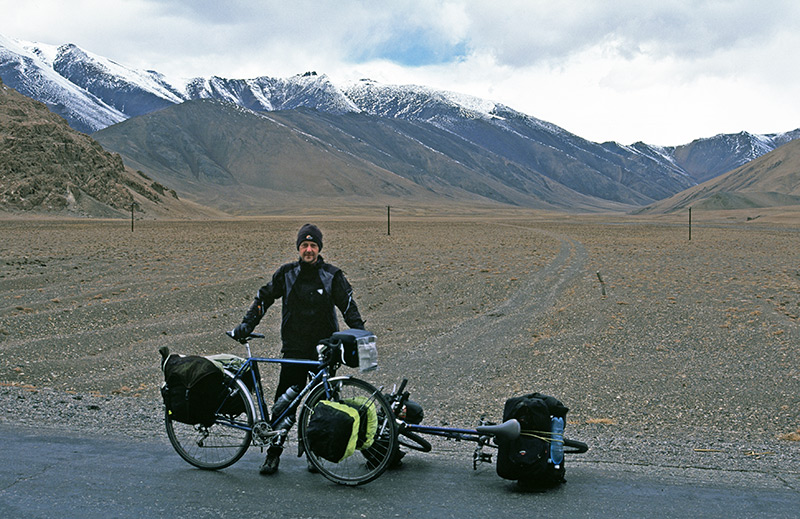 8 Oct 09
On the Neizatash Pass (4137 m)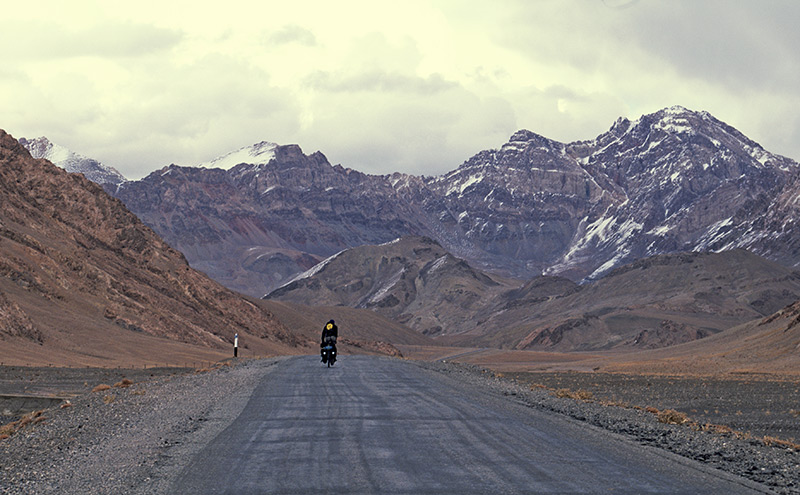 8 Oct 09
On the Neizatash Pass (4137 m)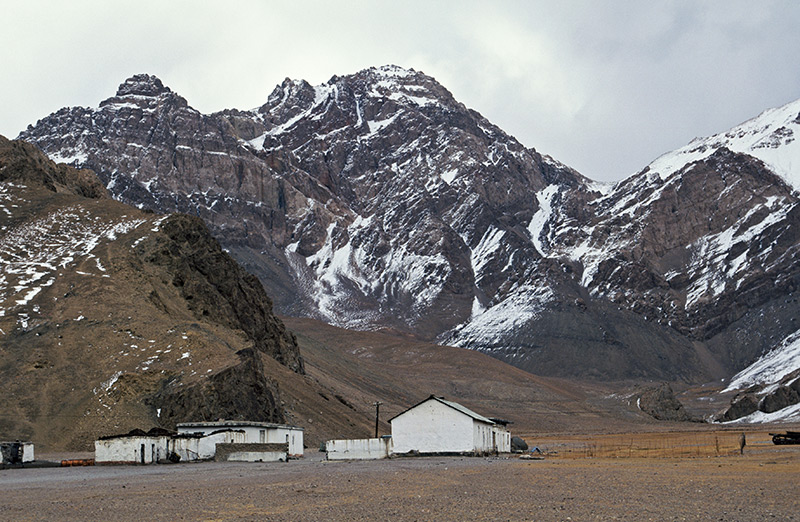 8 Oct 09
Mamazair (a homestay, although I didn't)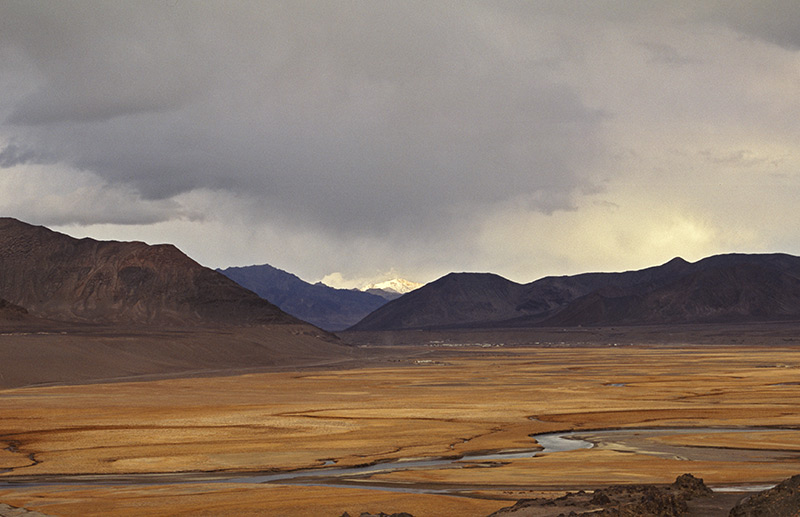 8 Oct 09
Approaching Murghab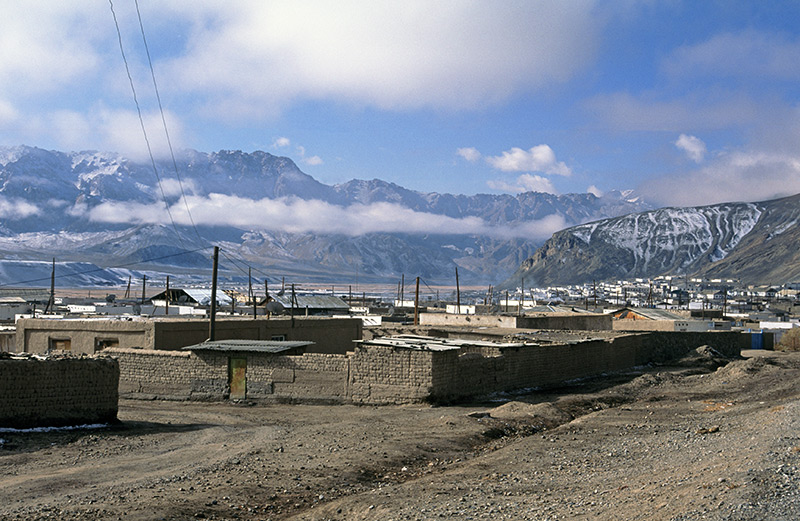 9 Oct 09
Murghab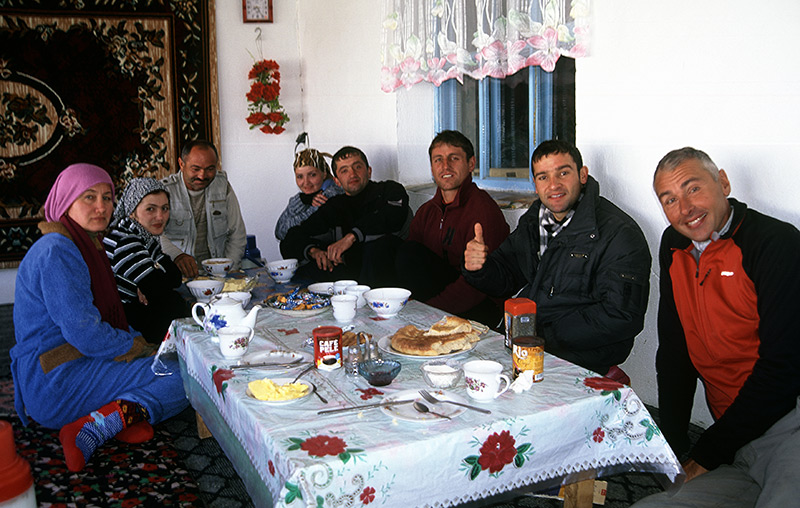 9 Oct 09
Guesthouse in Murghab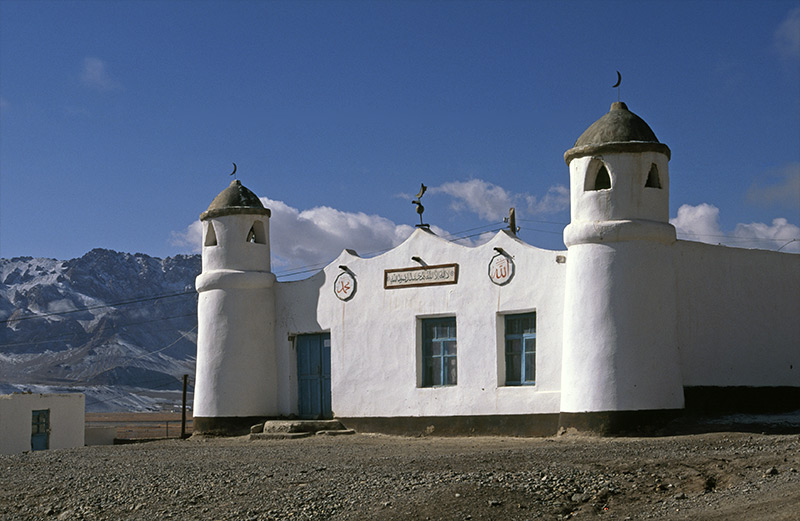 9 Oct 09
Mosque in Murghab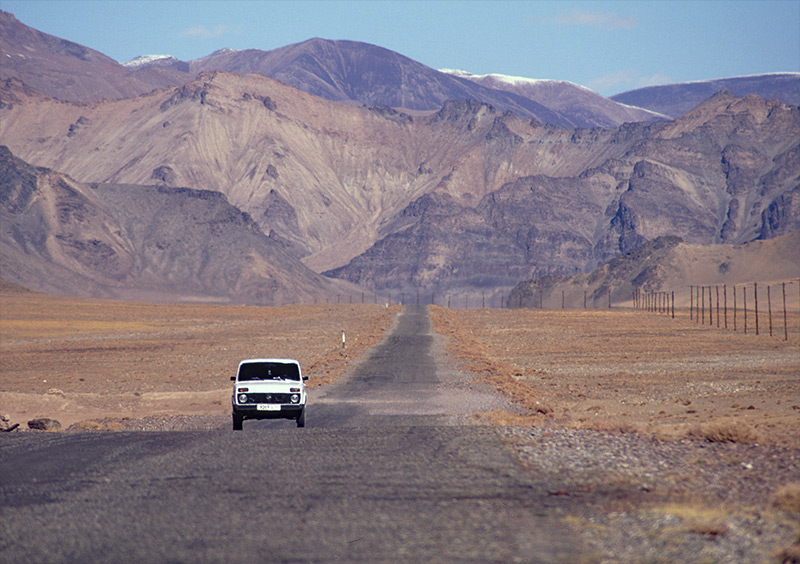 10 Oct 09
Leaving Murghab on the highway north
11 Oct 09
In the upper Ak-Baital valley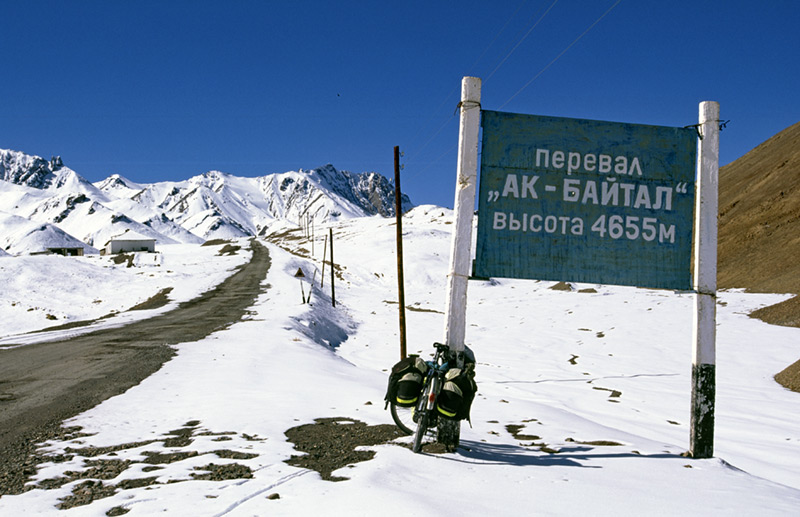 11 Oct 09
Start of the Ak-Baital Pass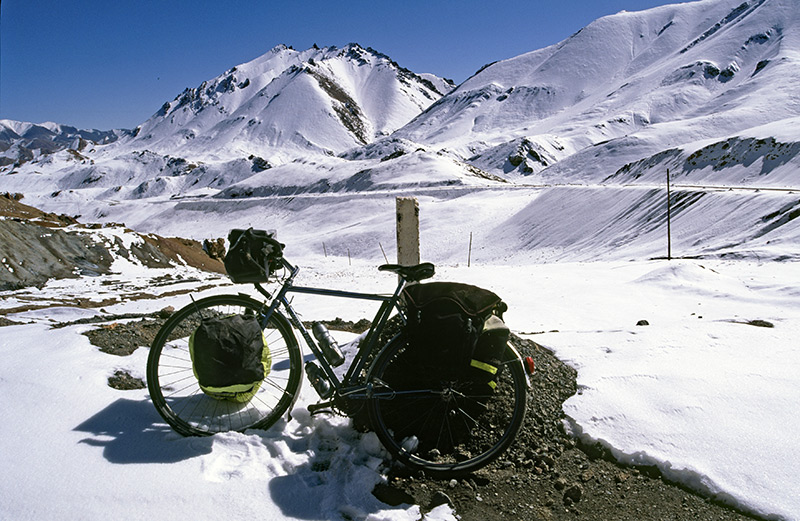 11 Oct 09
Ak-Baital Pass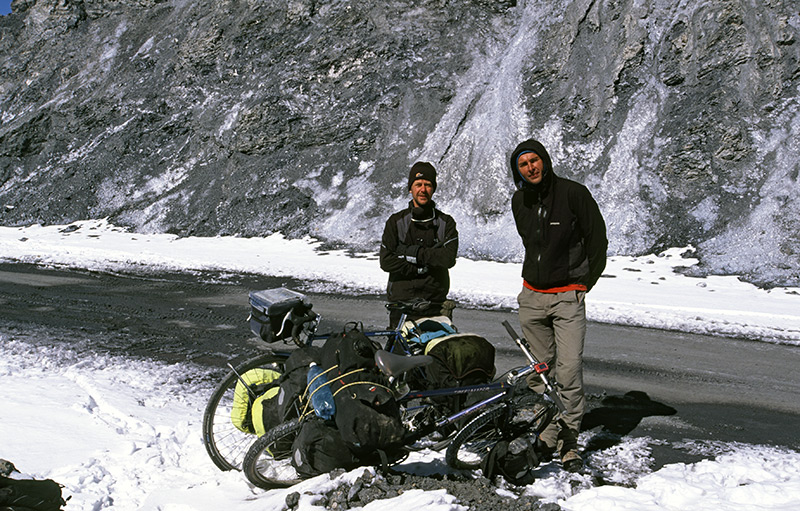 11 Oct 09
With Simone on the summit of the Ak-Baital Pass (4655 m)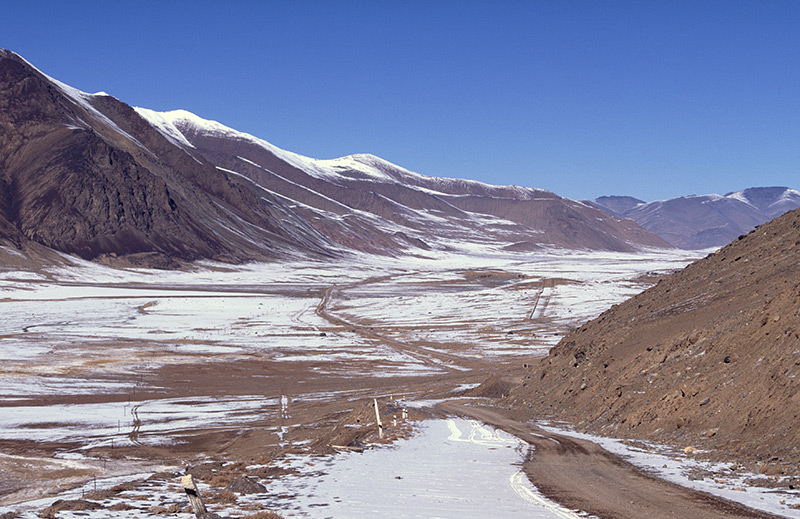 11 Oct 09
Descending the Ak-Baital Pass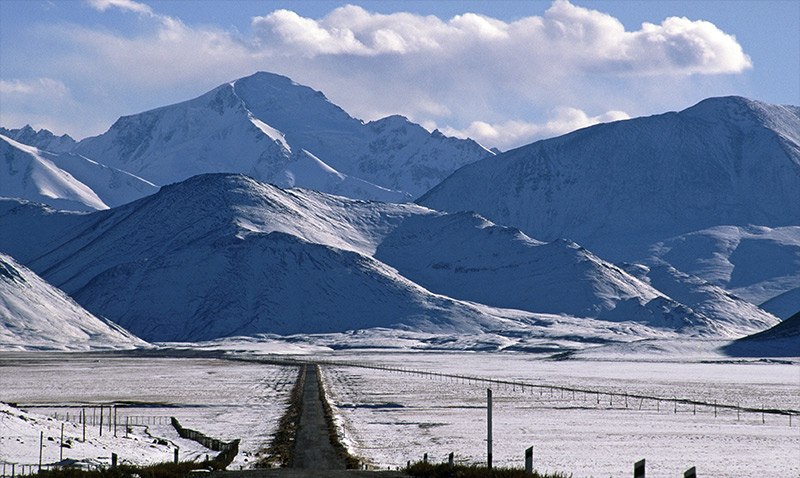 11 Oct 09
Looking back on the approach to Kara Kul (N Muzkol Peak, 6129 m)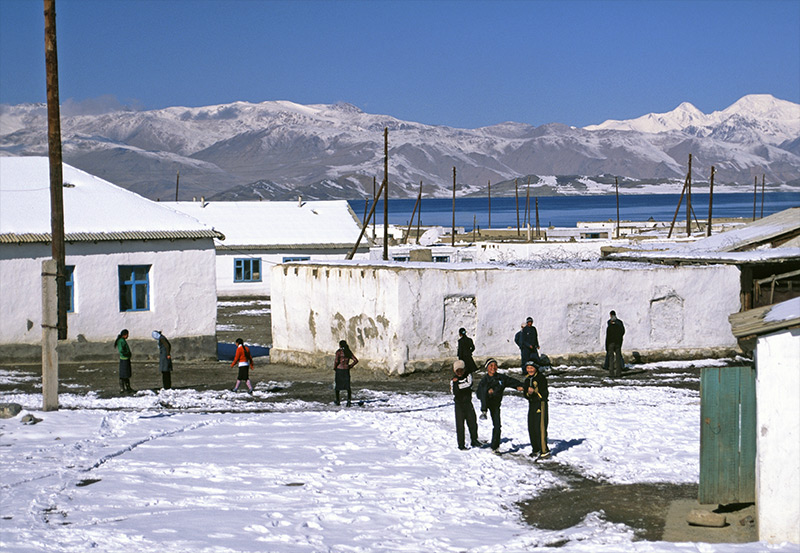 12 Oct 09
Kara Kul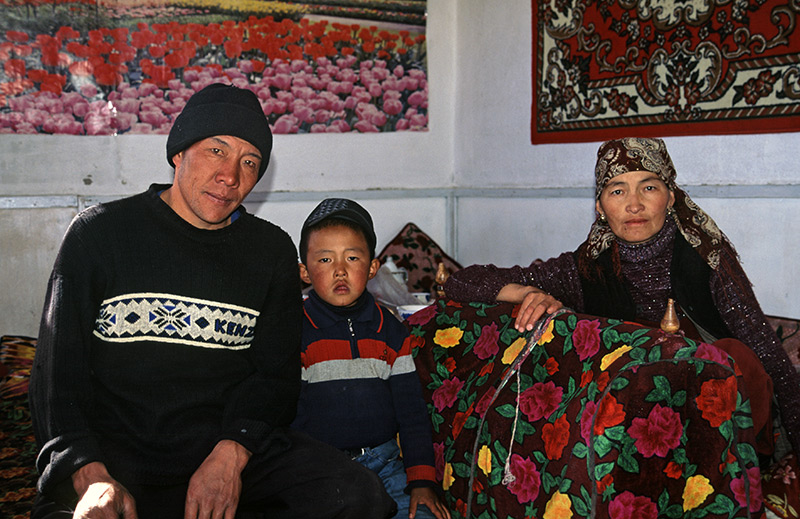 12 Oct 09
Homestay in Kara Kul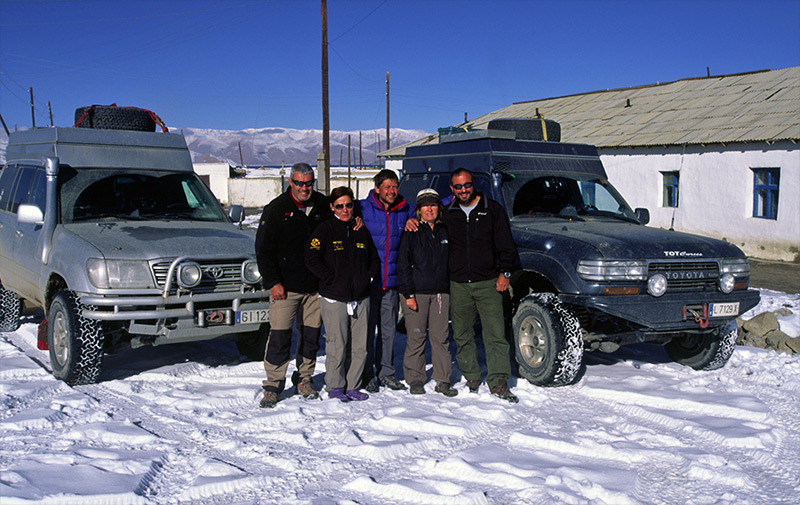 12 Oct 09
Spanish travellers in Kara Kul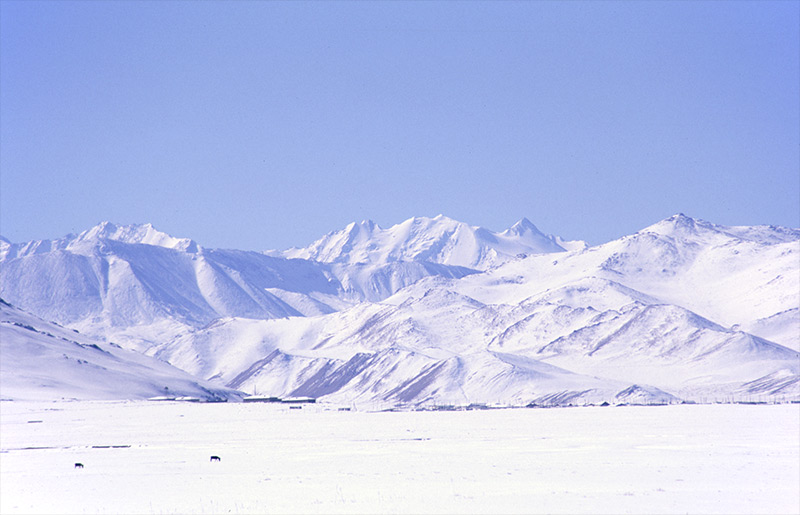 12 Oct 09
Kara Kul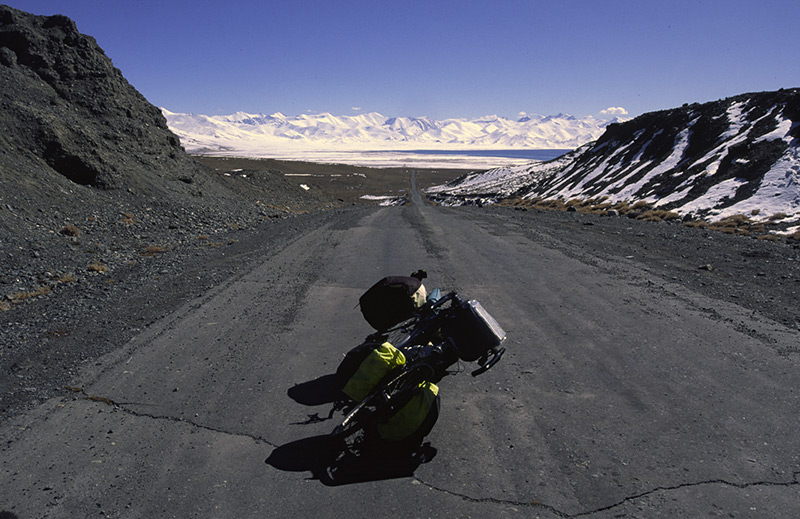 12 Oct 09
Kara Kul Lake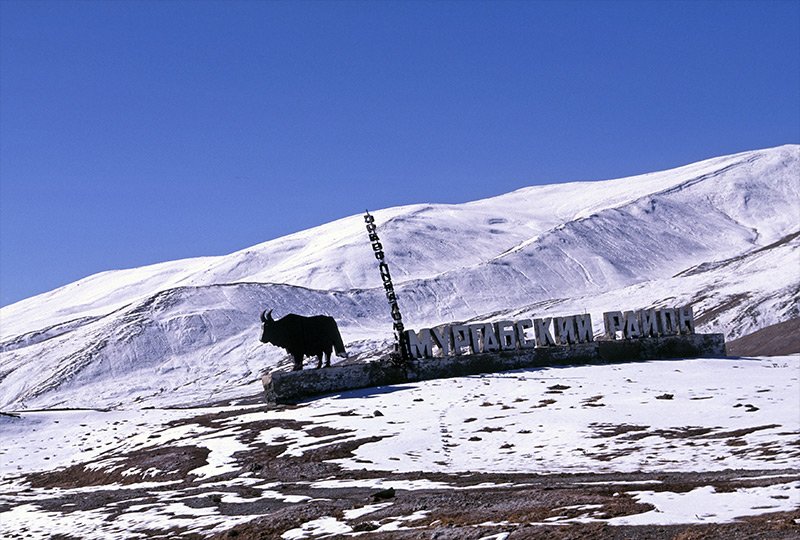 13 Oct 09
Soviet monument ("Murgabski Region") at the foot of the Kizil Art Pass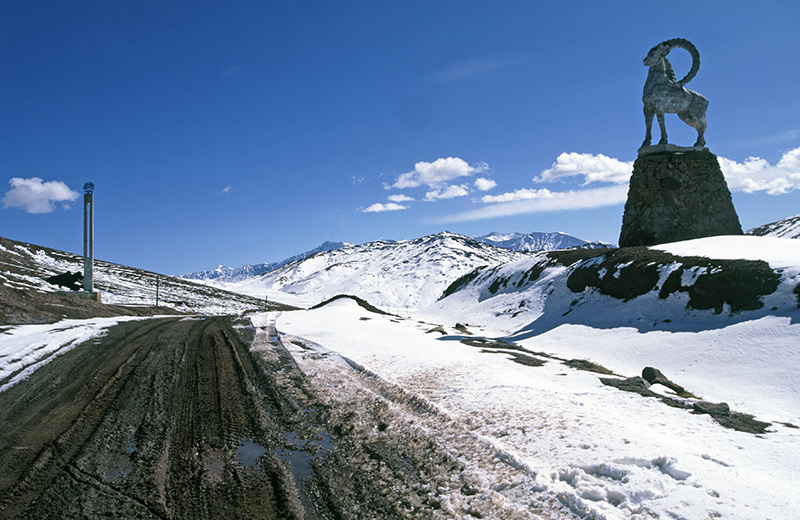 13 Oct 09
Tajik-Kyrgyz border marker, Kizil Art Pass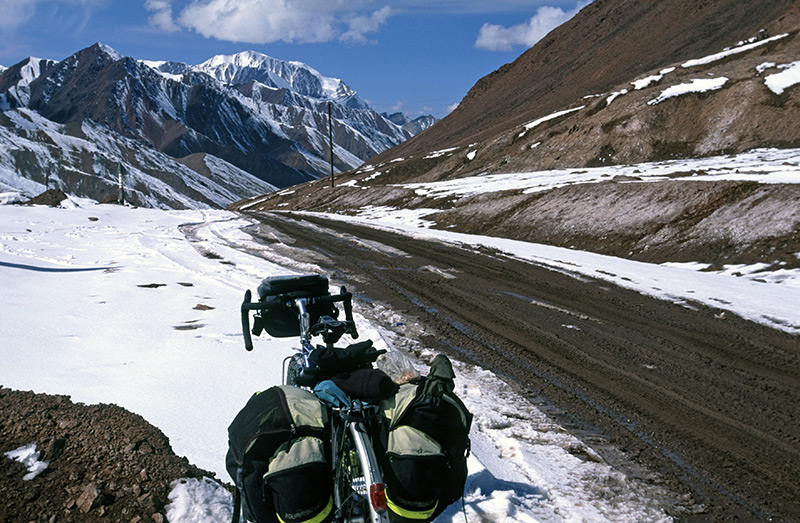 13 Oct 09
Summit of the Kizil Art Pass, 4336 m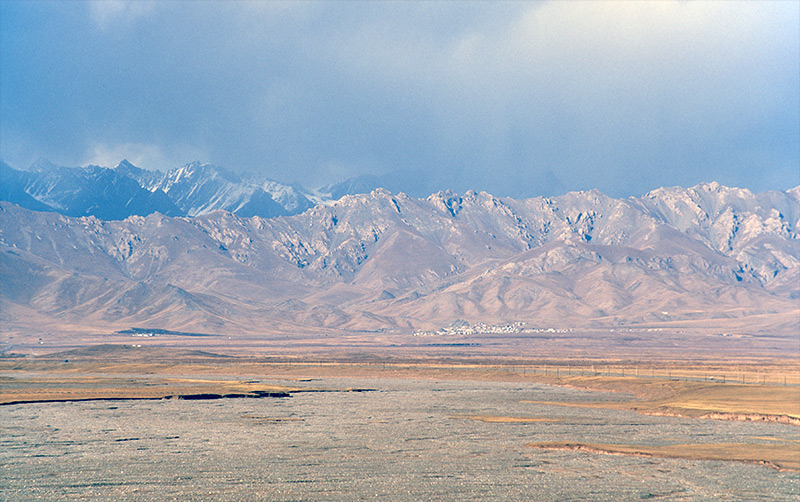 13 Oct 09
Kyrgyzstan: Alaiska Dolina, Sary Tash in the distance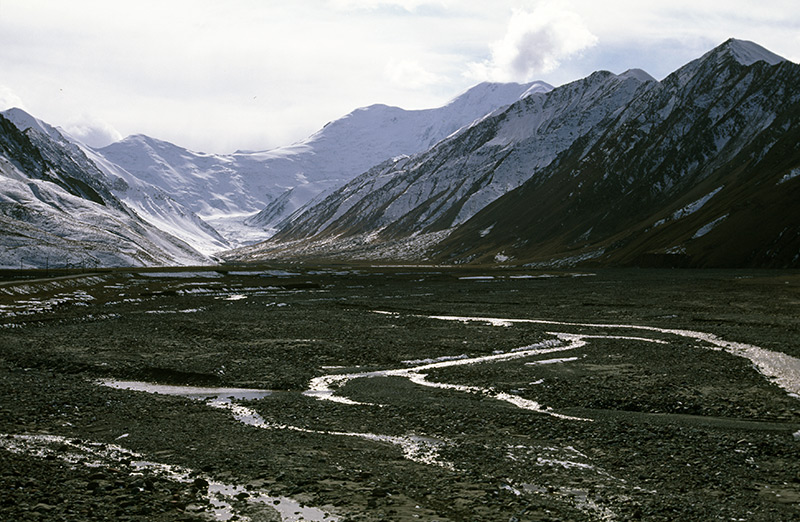 13 Oct 09
Looking back to the Pamirs from the road to Sary Tash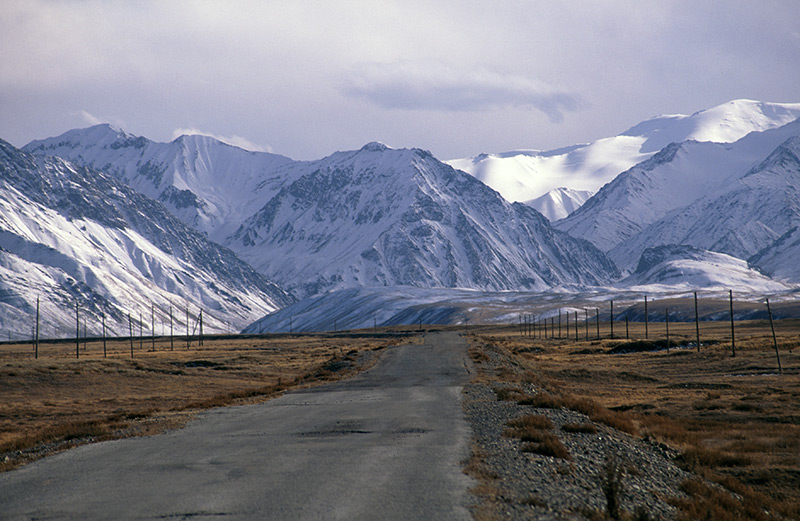 13 Oct 09
Looking back to the Pamirs from the road to Sary Tash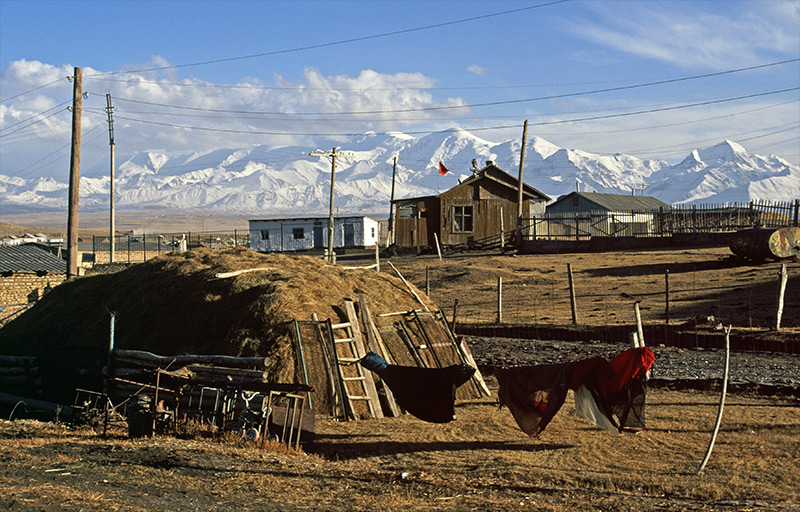 14 Oct 09
Sary Tash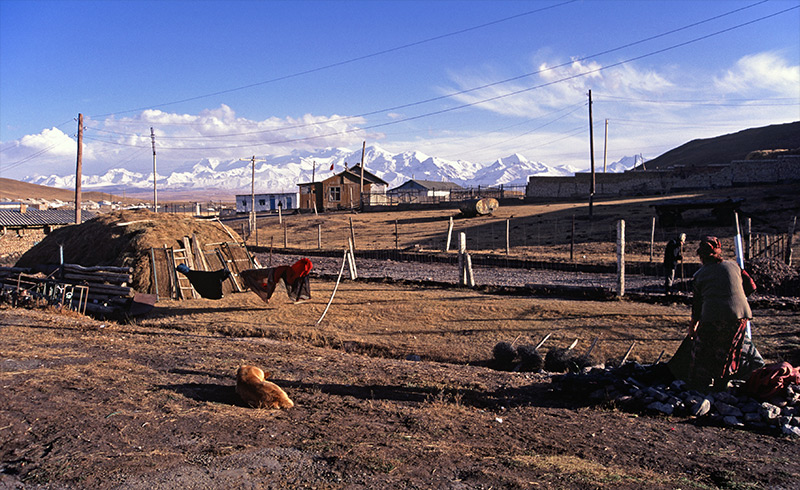 14 Oct 09
Sary Tash
×
❯
❮