Andalucía, Spain
A week cycling in southern Spain in early April 2011. I started in Málaga and finished in Granada, where I stayed for a couple of nights before taking the bus back to Málaga to catch the flight home.
I flew from Birmingham with Monarch, who wouldn't let me on the plane until the day after I was due to fly because my bike wasn't wrapped in cling film. Monarch has since gone out of business.
Return to home page.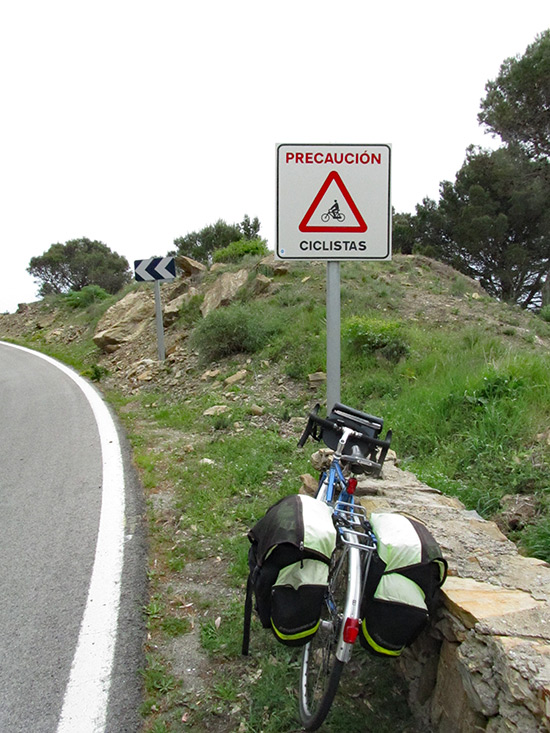 5 Apr 11
North of Málaga on the A-7000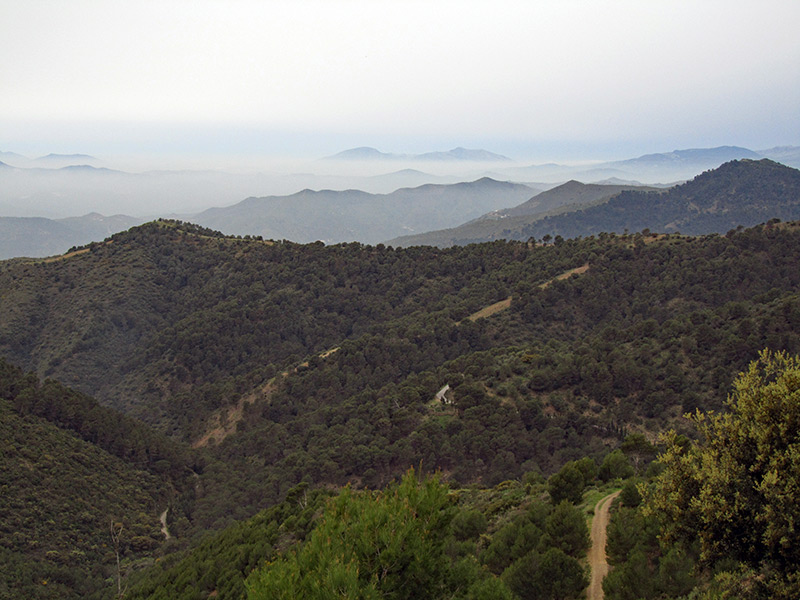 5 Apr 11
Looking over the Montes de Málaga national park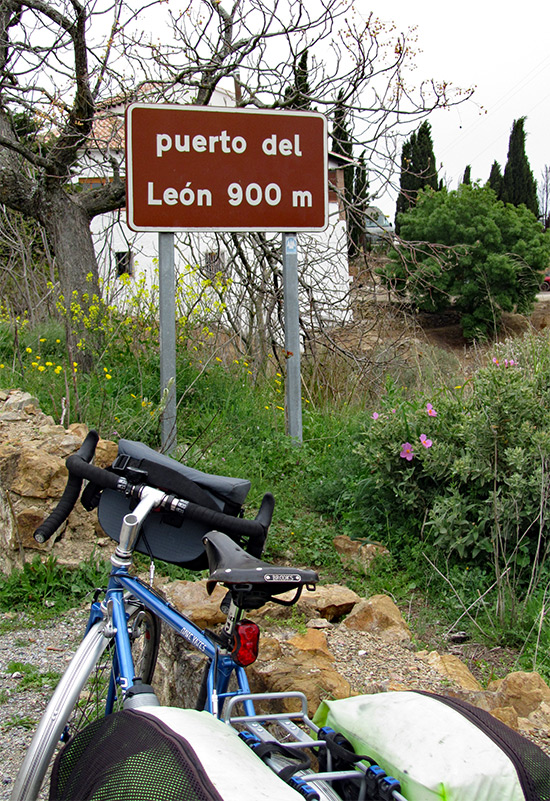 5 Apr 11
It was all up hill from the airport on the first afternoon!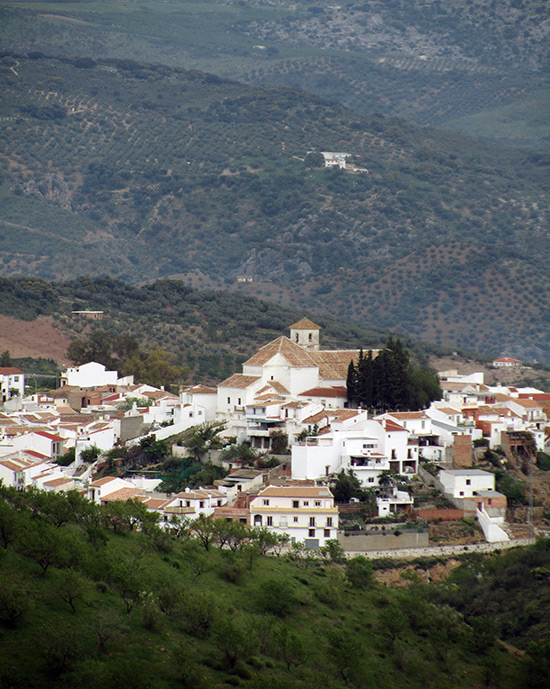 5 Apr 11
Colmenar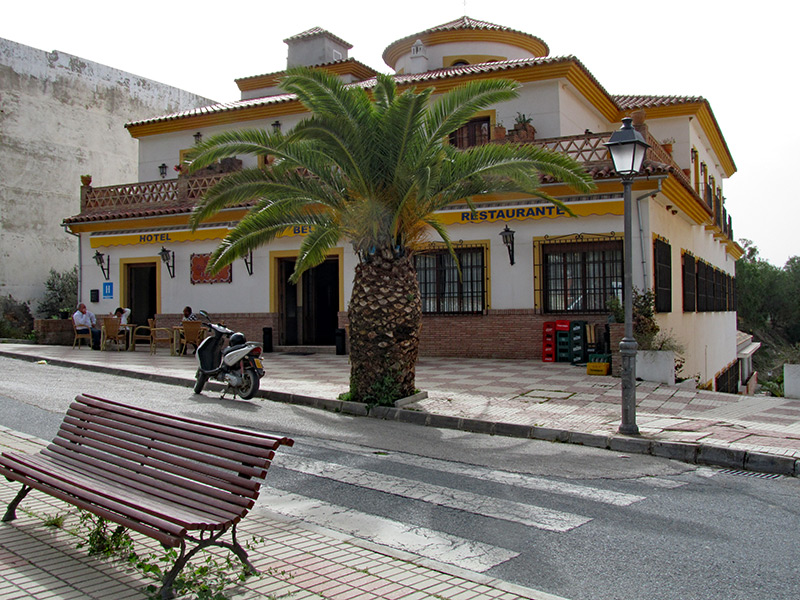 6 Apr 11
Hotel El Belén
, Colmenar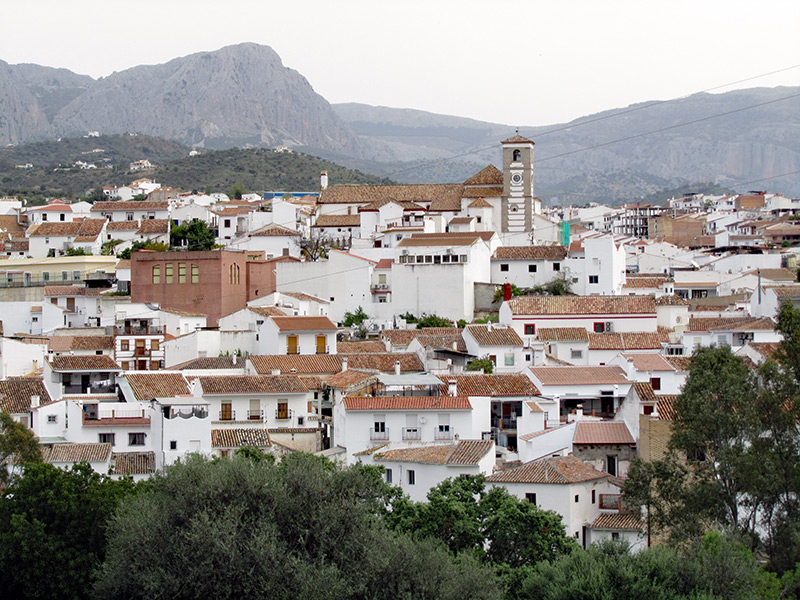 6 Apr 11
Riogordo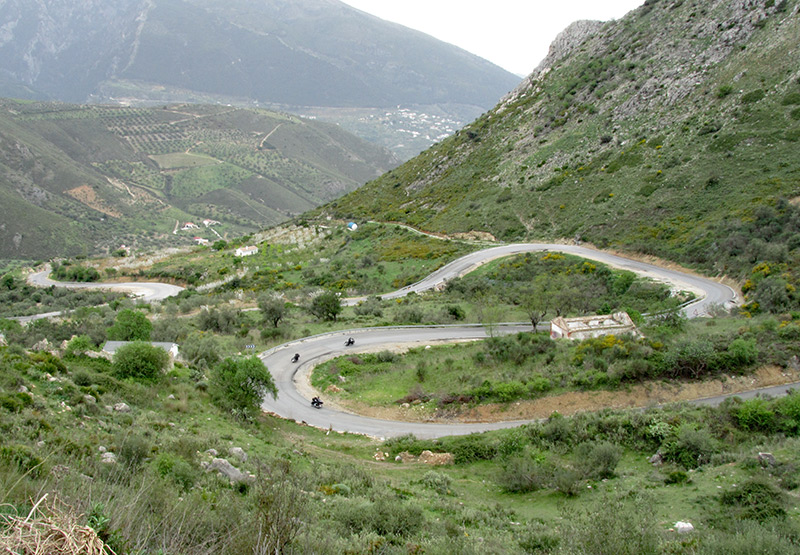 6 Apr 11
Puerto de Zafarraya (920 m)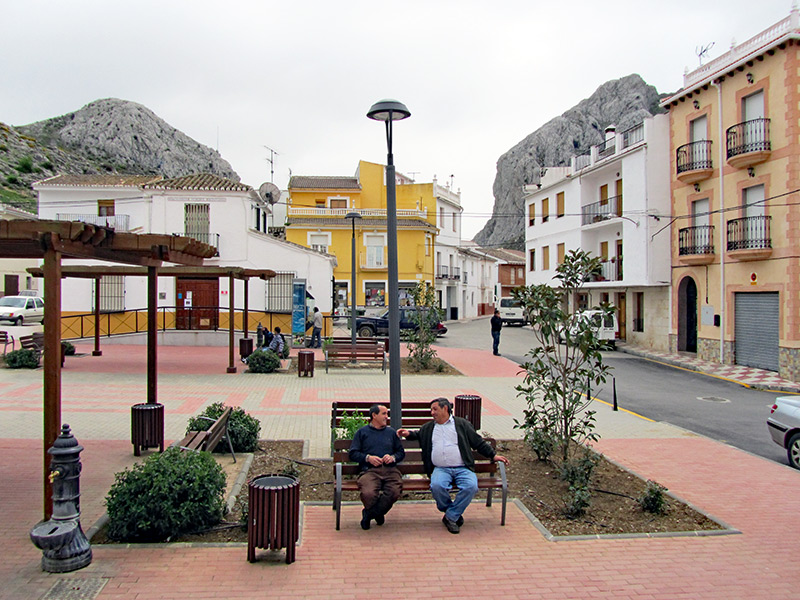 6 Apr 11
Ventas de Zafarraya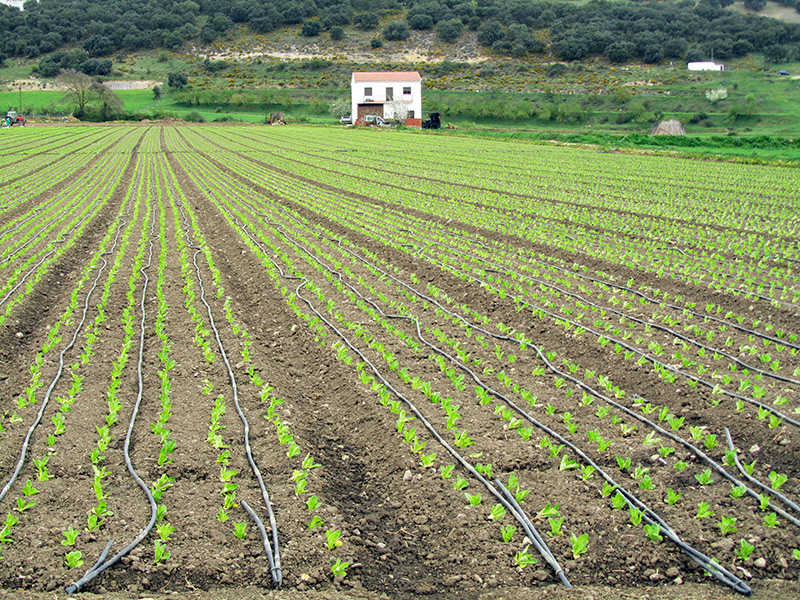 6 Apr 11
East of Ventas de Zafarraya on the A-402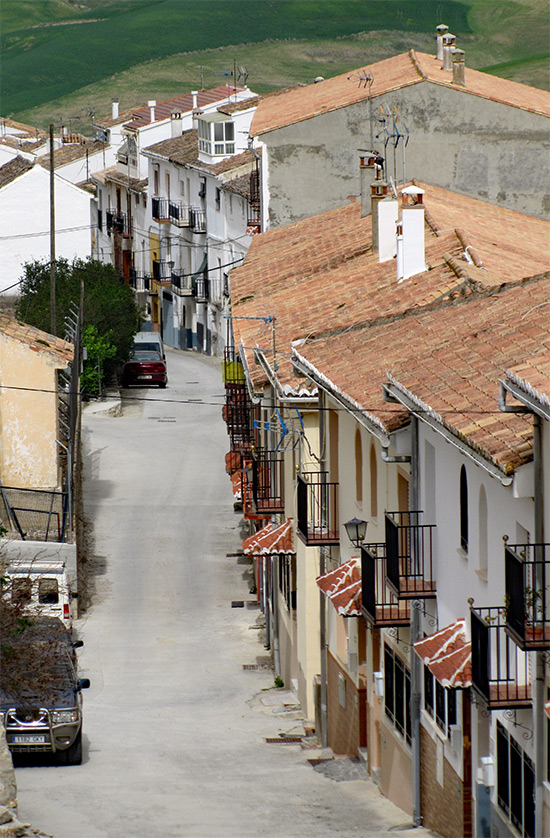 6 Apr 11
Alhama de Granada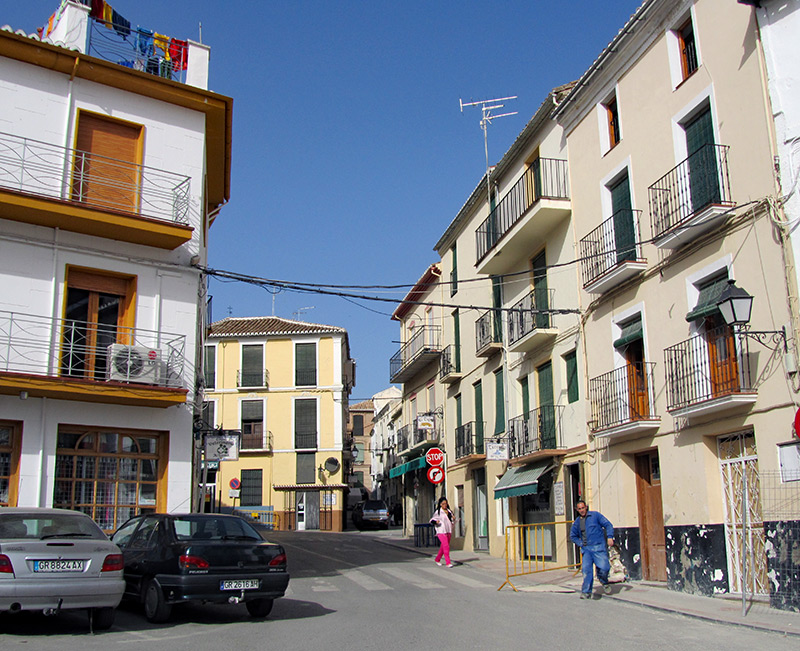 7 Apr 11
Alhama de Granada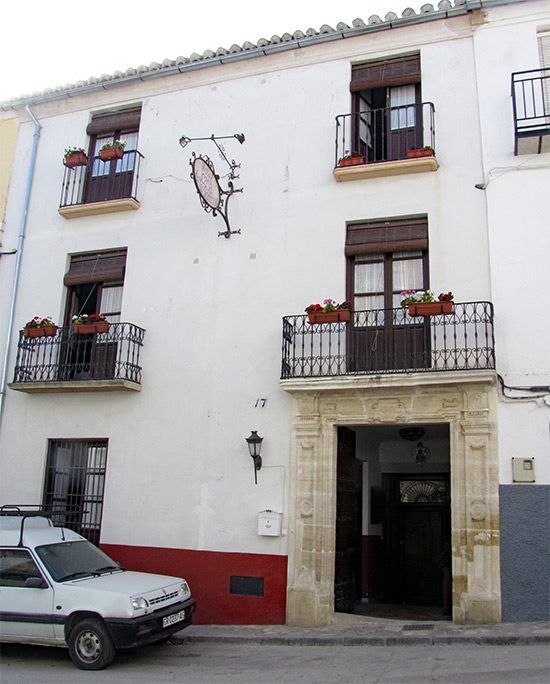 7 Apr 11
Casa de la Sonrisa, Alhama de Granada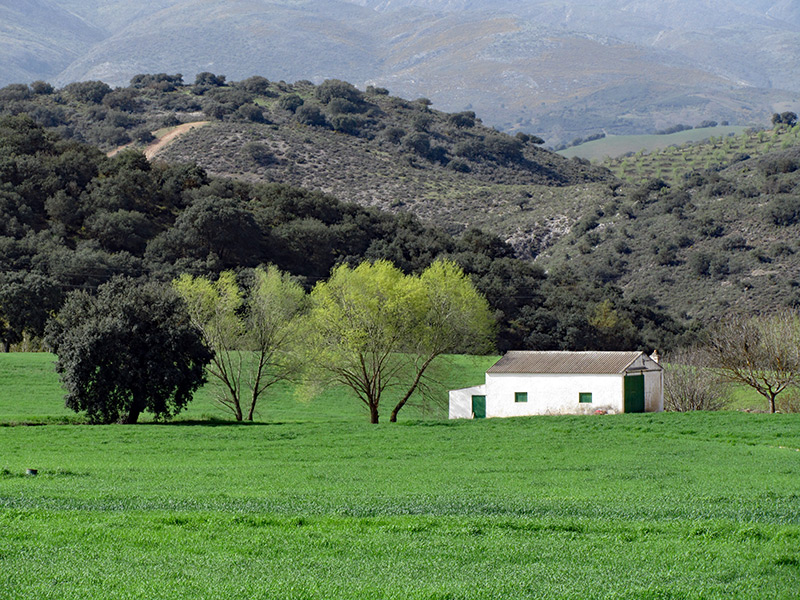 7 Apr 11
North of Játar on the A-4150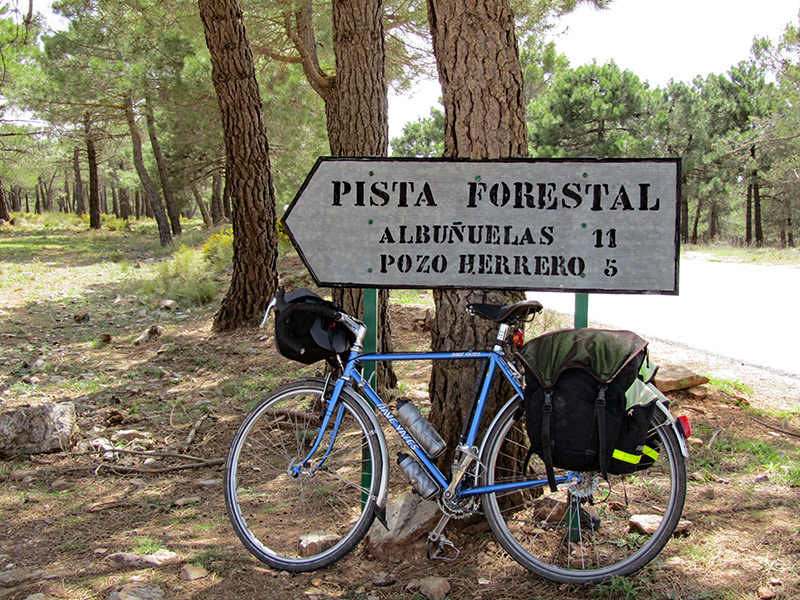 7 Apr 11
At the start of the Camino Forestal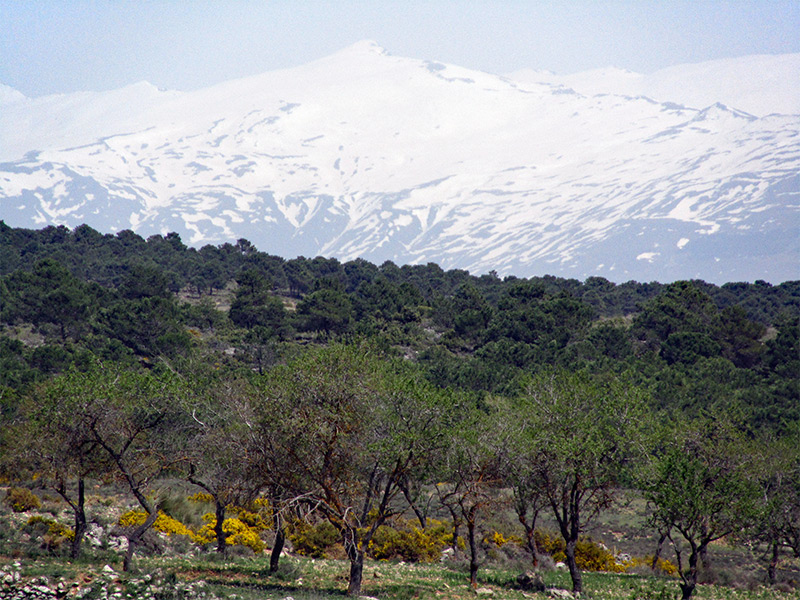 7 Apr 11
Sierra Nevada from the Camino Forestal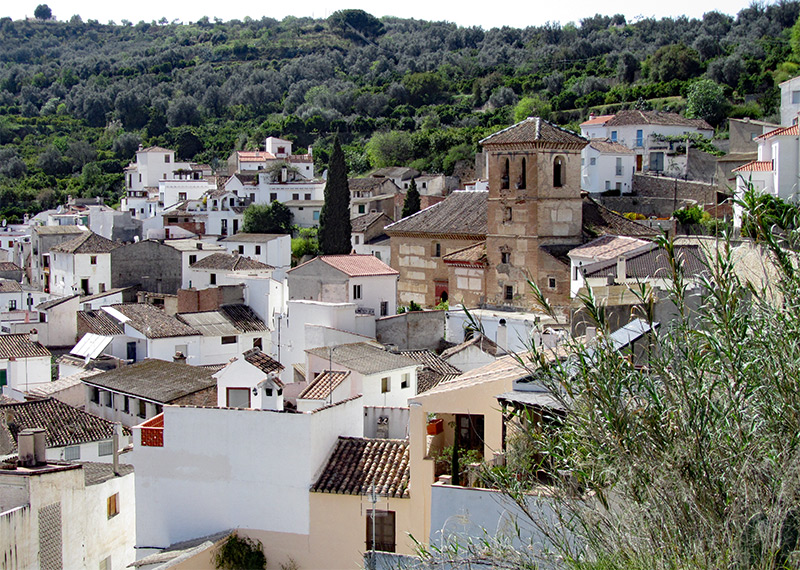 7 Apr 11
Saleres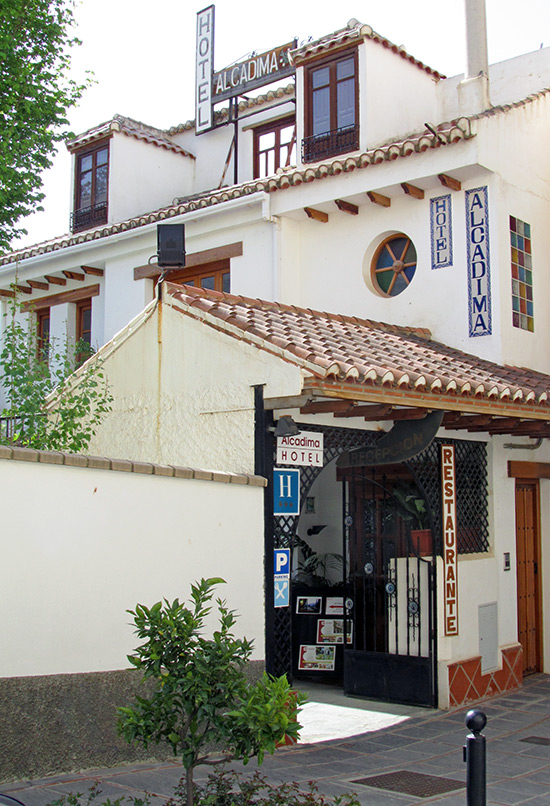 8 Apr 11
Hotel Alcadima
, Lanjarón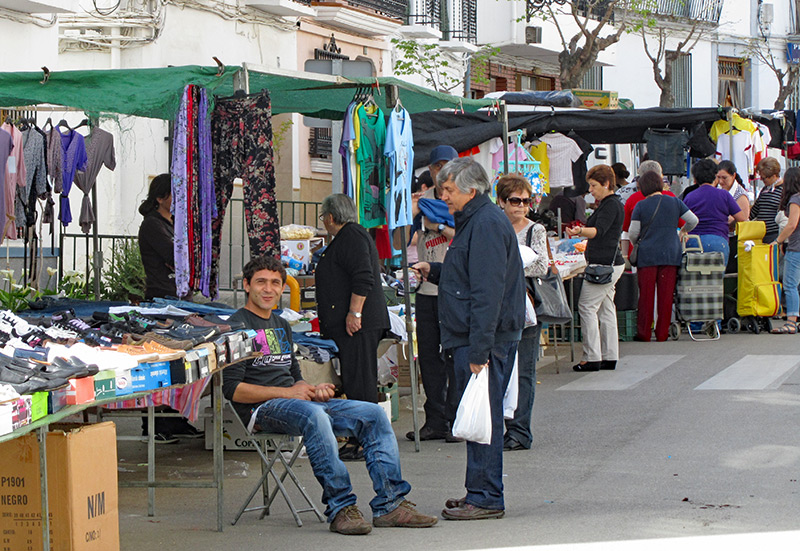 8 Apr 11
Lanjarón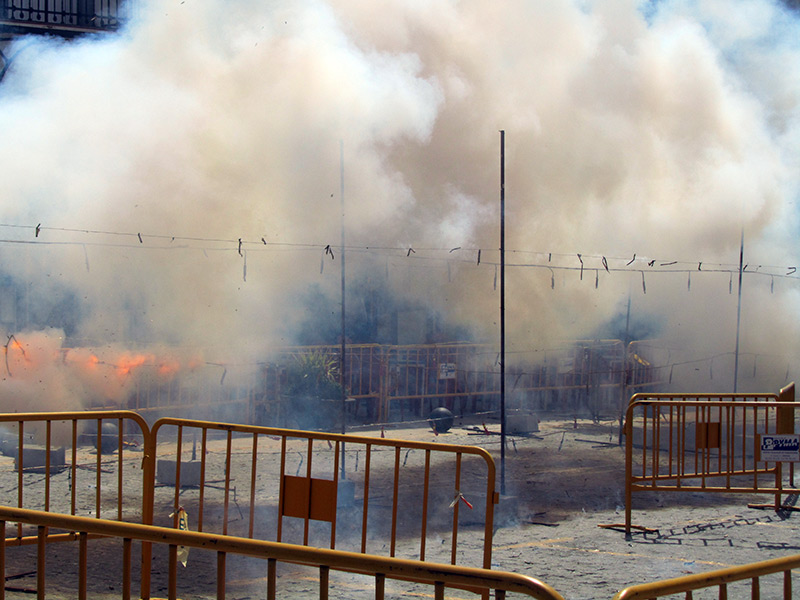 8 Apr 11
Orgiva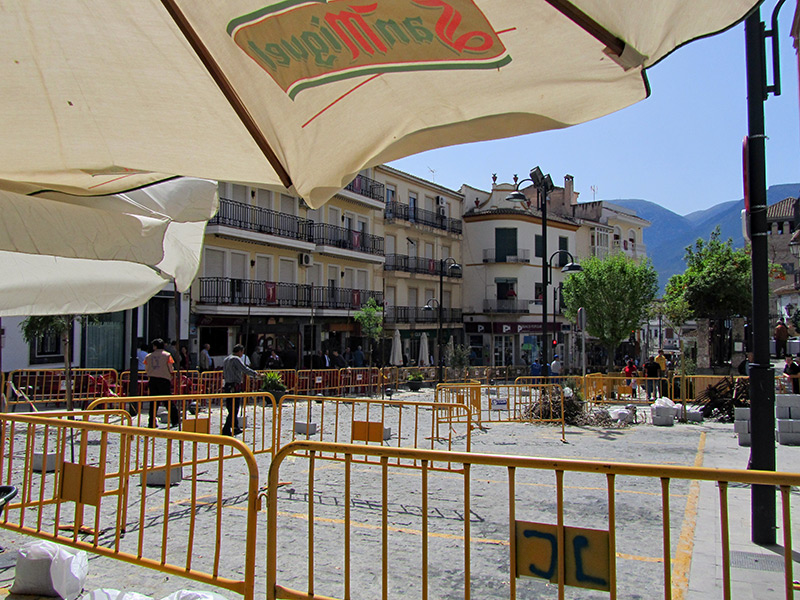 8 Apr 11
Orgiva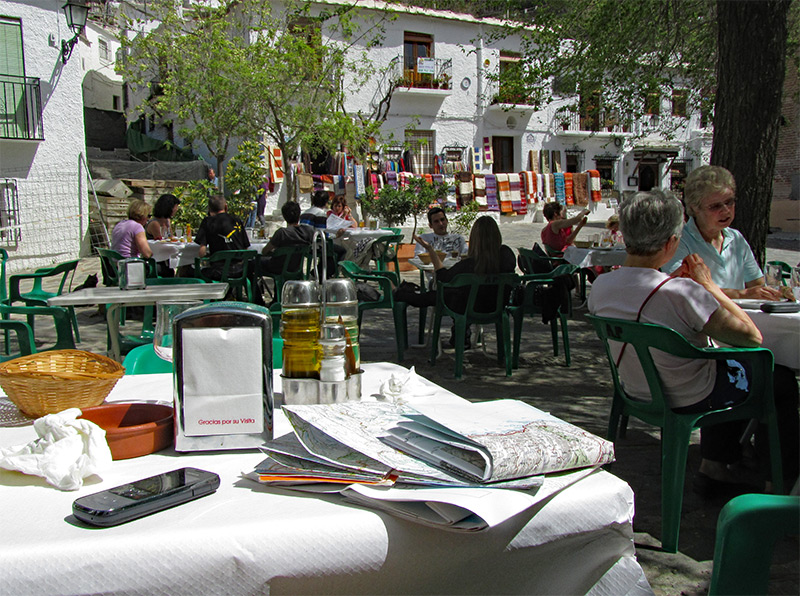 8 Apr 11
Pampaneira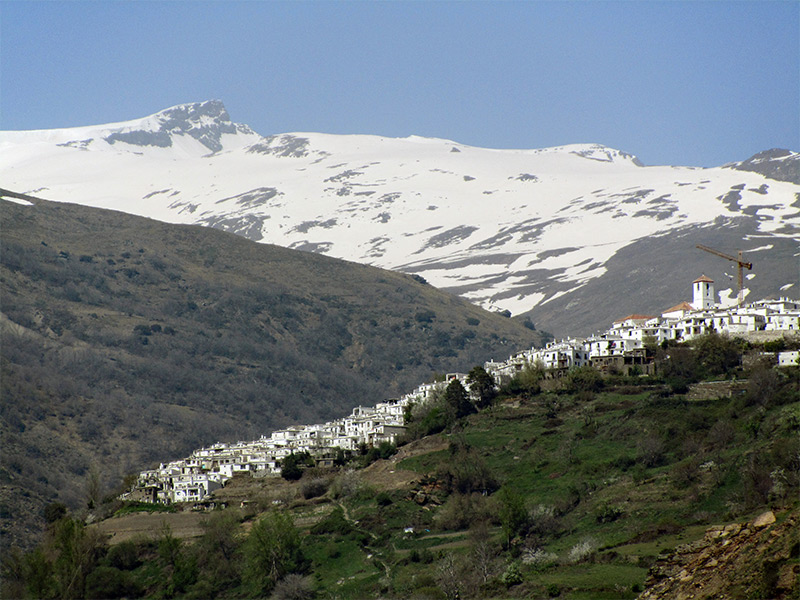 8 Apr 11
Bubión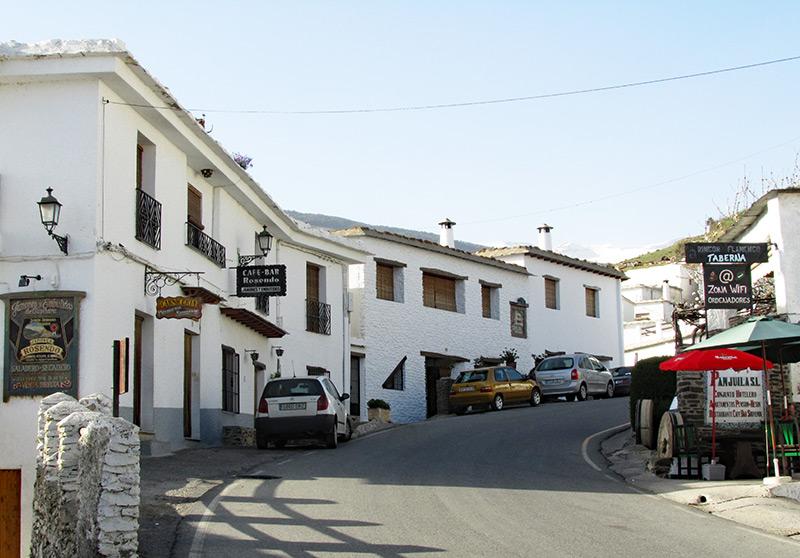 8 Apr 11
Capileira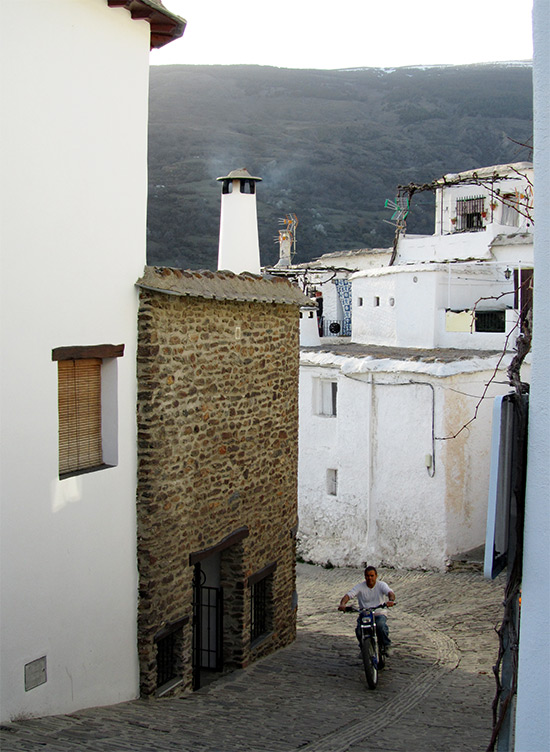 8 Apr 11
Capileira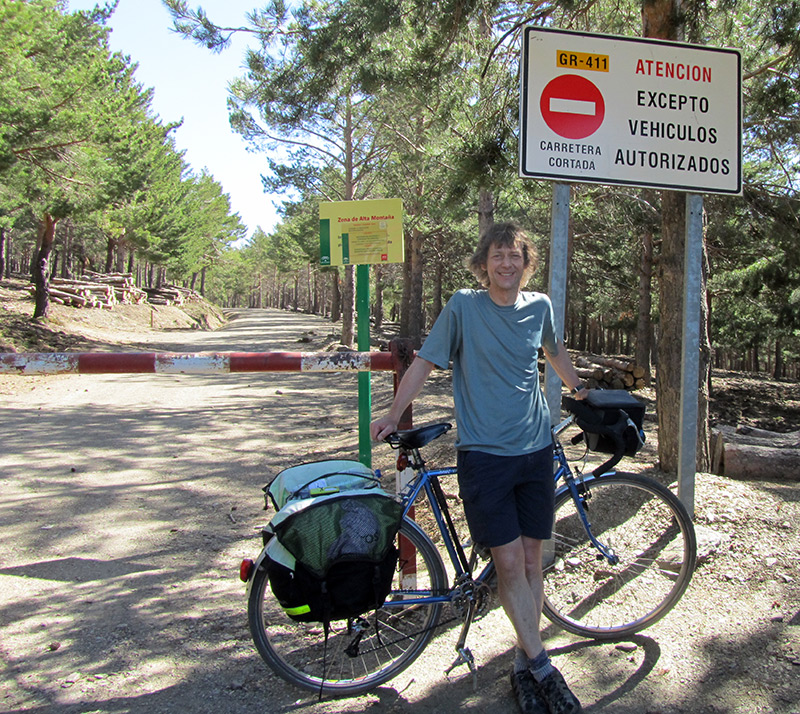 9 Apr 11
Veleta Pass approach road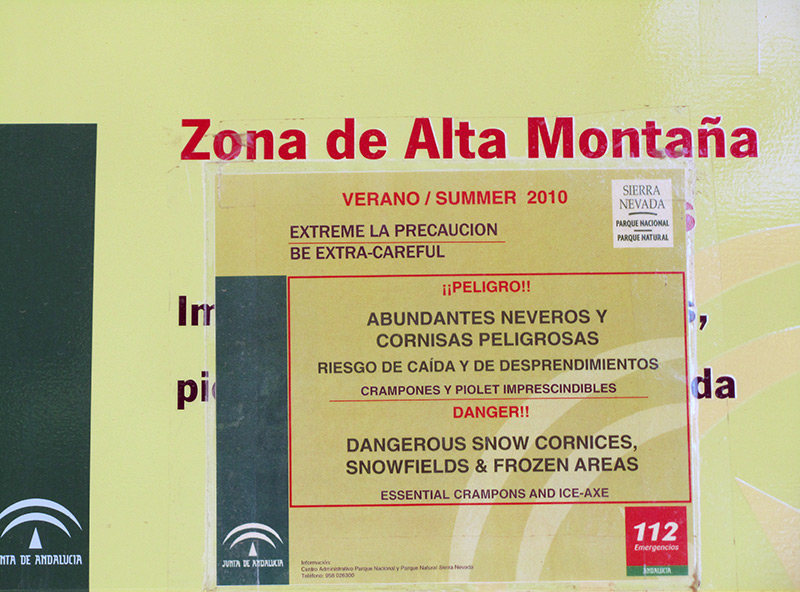 9 Apr 11
Veleta Pass approach road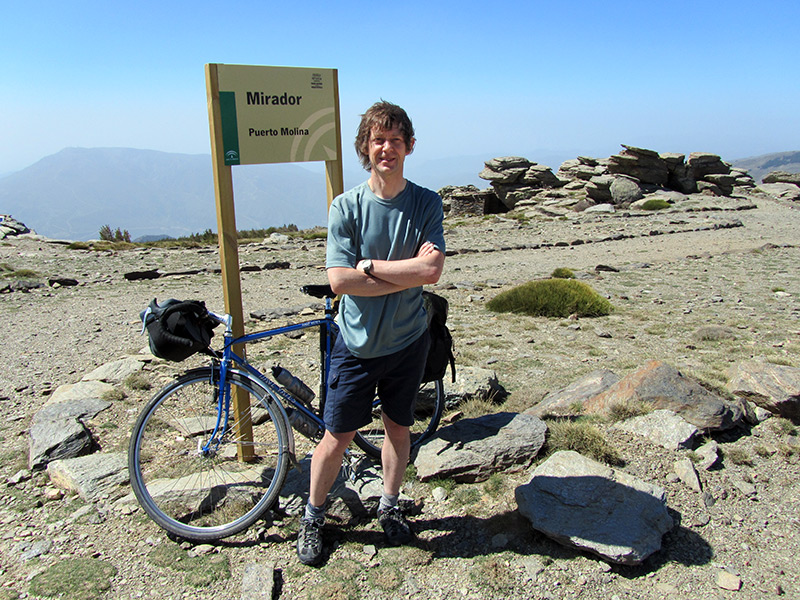 9 Apr 11
On the Veleta Pass road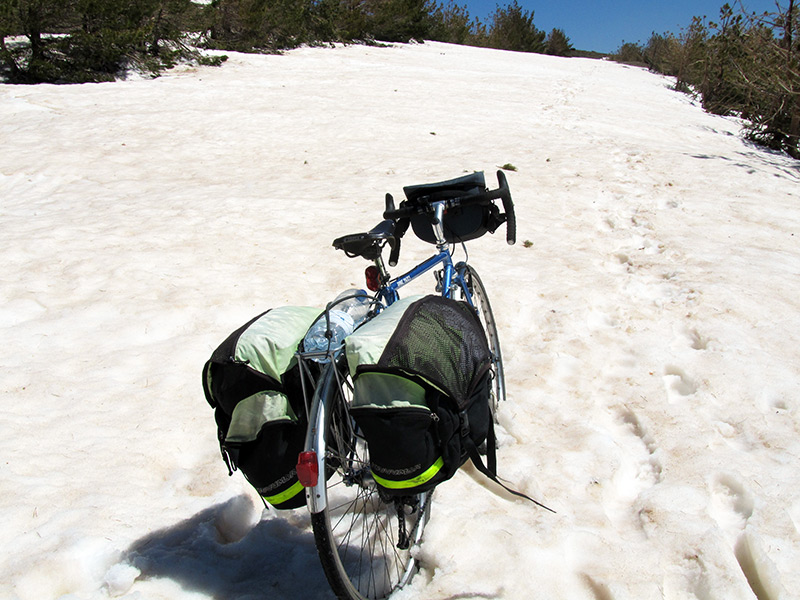 9 Apr 11
Frozen snow on the Veleta Pass, 10 km from the summit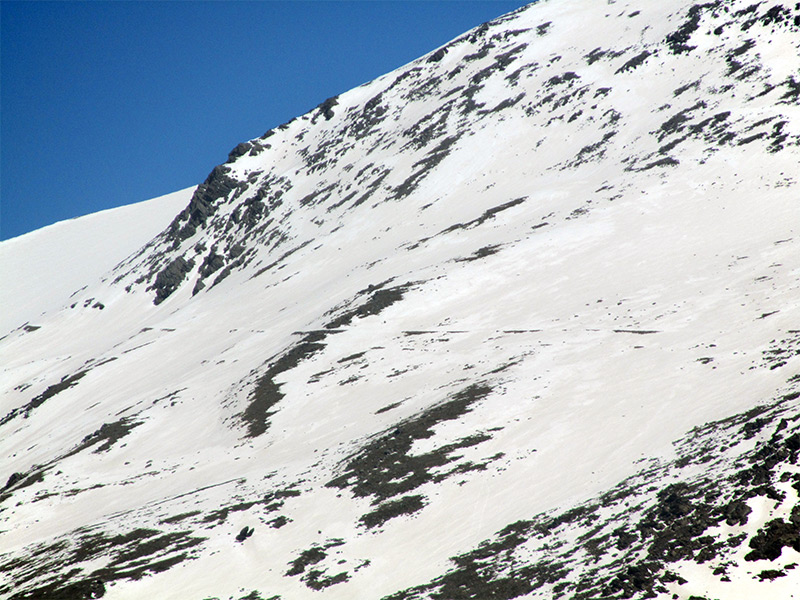 9 Apr 11
Veleta Pass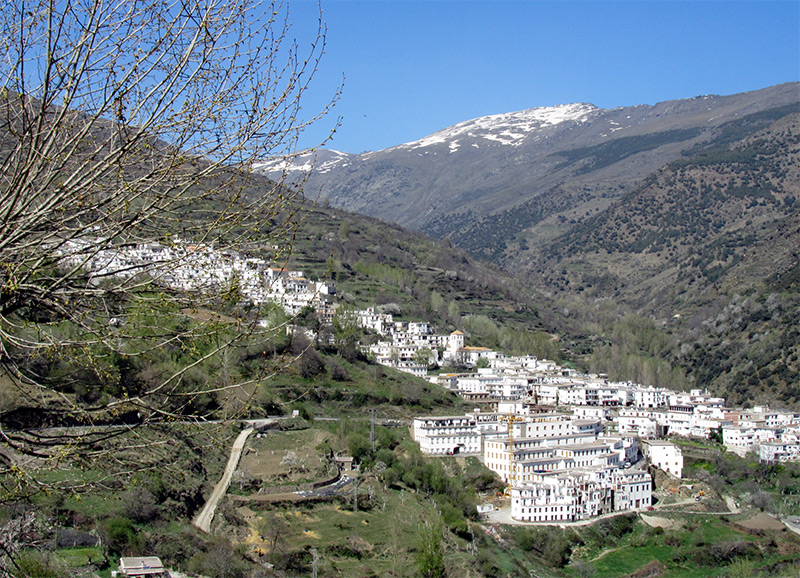 9 Apr 11
Trevélez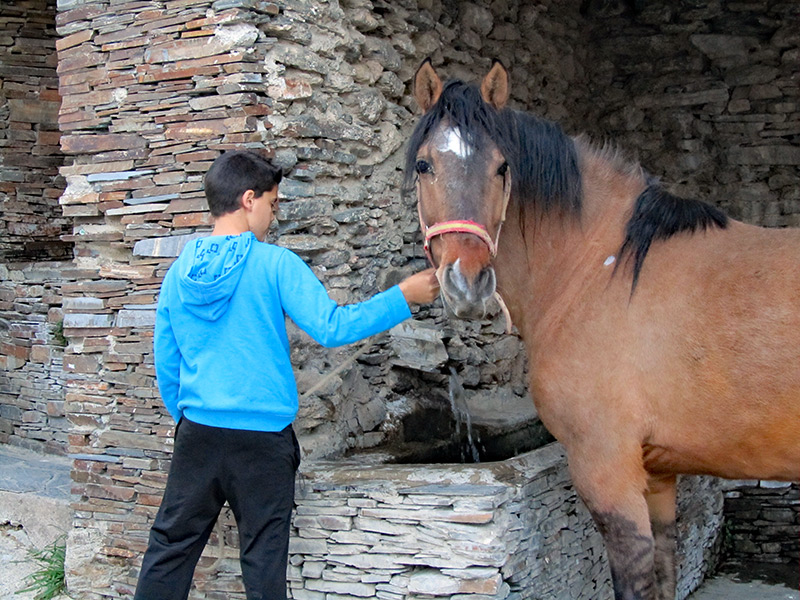 9 Apr 11
Trevélez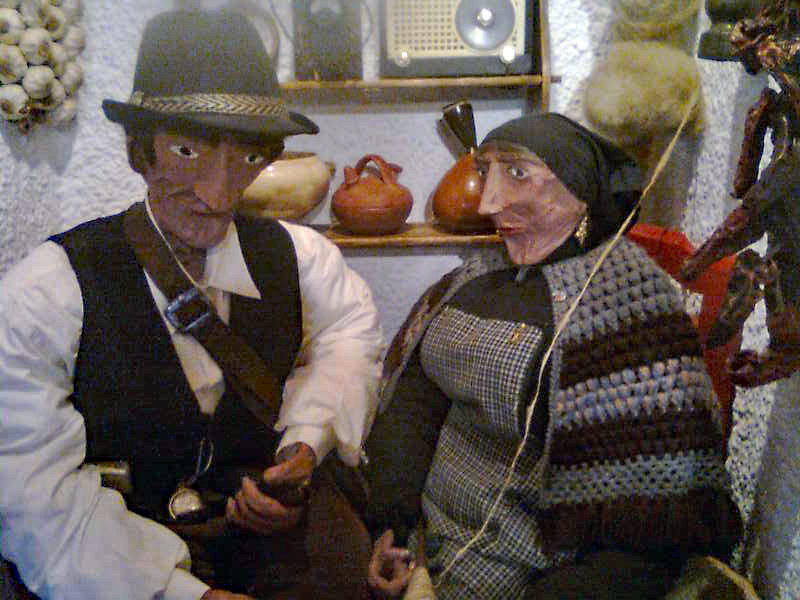 9 Apr 11
Hotel La Fragua
, Trevélez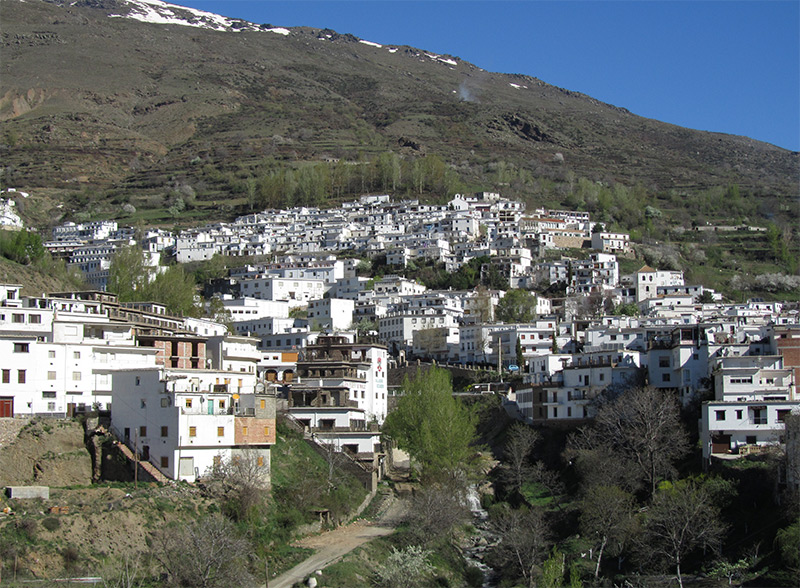 10 Apr 11
Trevélez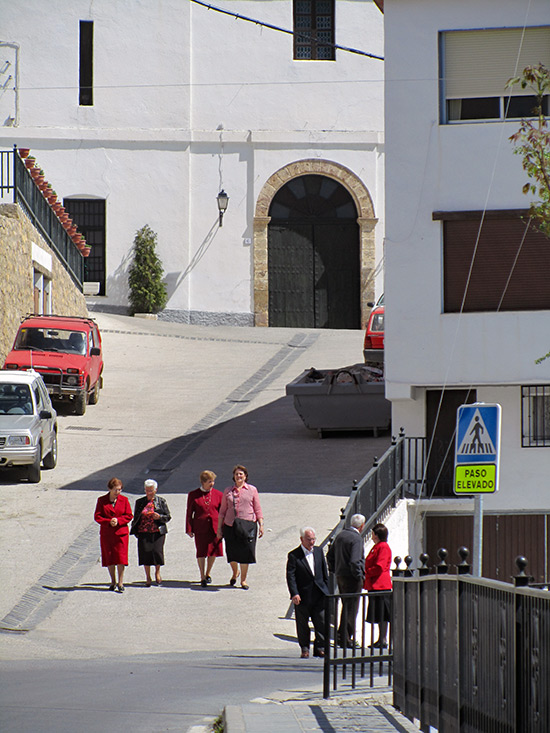 10 Apr 11
Sunday in Mecina Bombarón
10 Apr 11
Puerto de la Ragua, 2030 m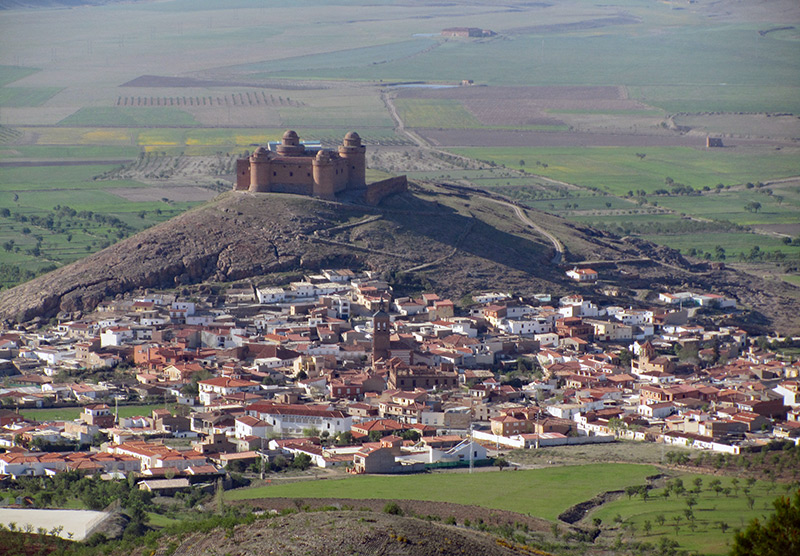 10 Apr 11
La Calahorra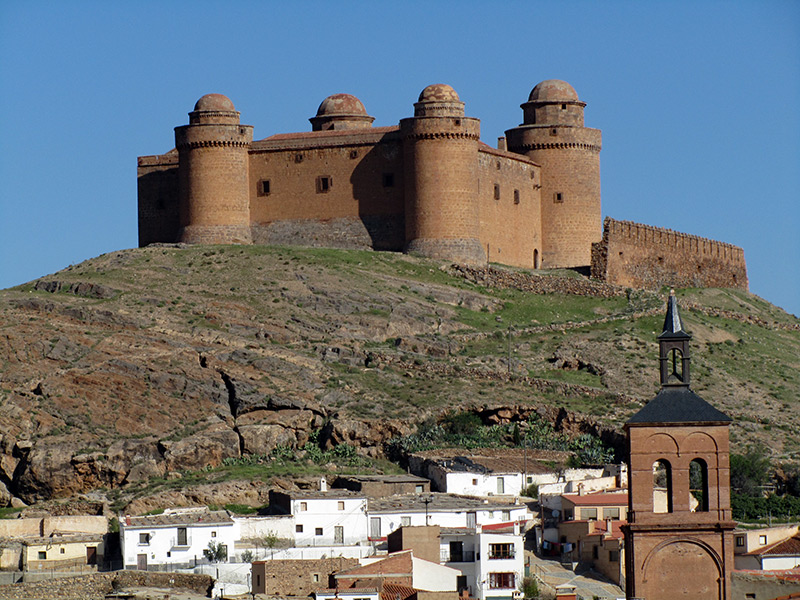 11 Apr 11
La Calahorra Castle, from my room in the
Hostal-Restaurante La Bella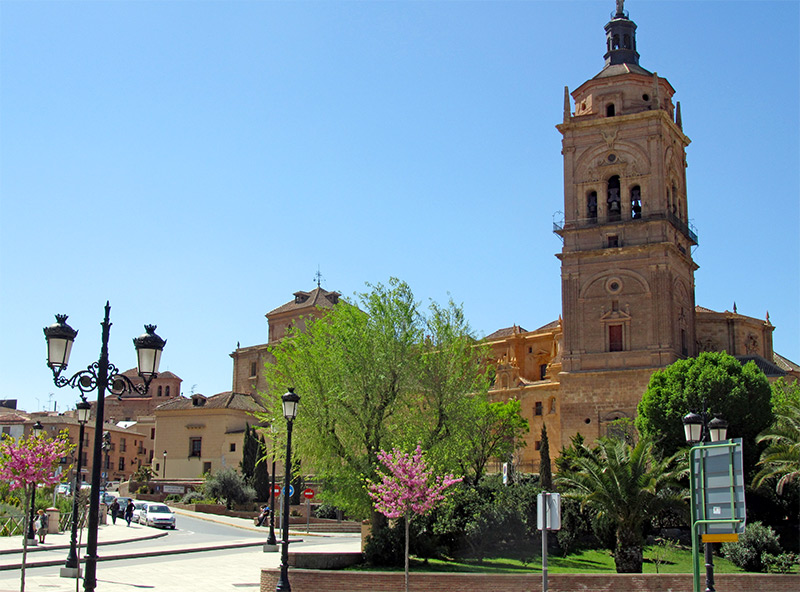 11 Apr 11
Catedral de la Encarnación de Guadix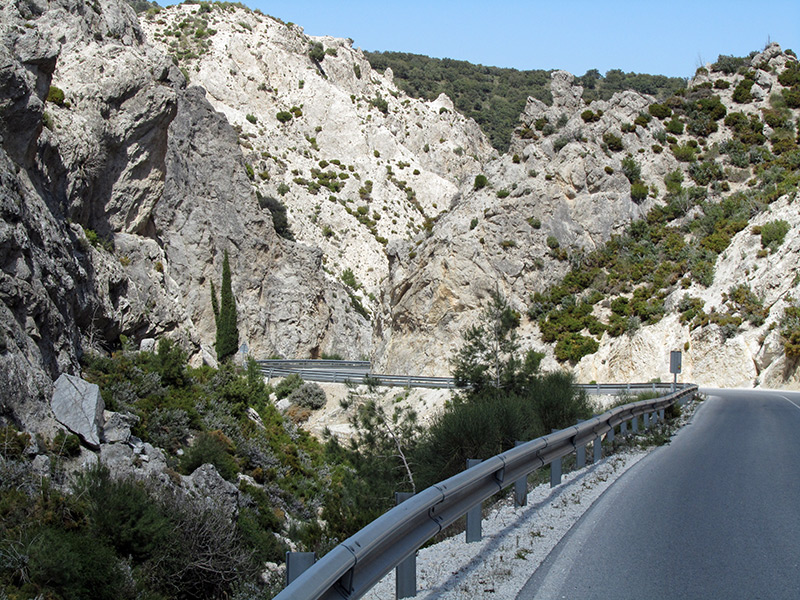 11 Apr 11
GR-3201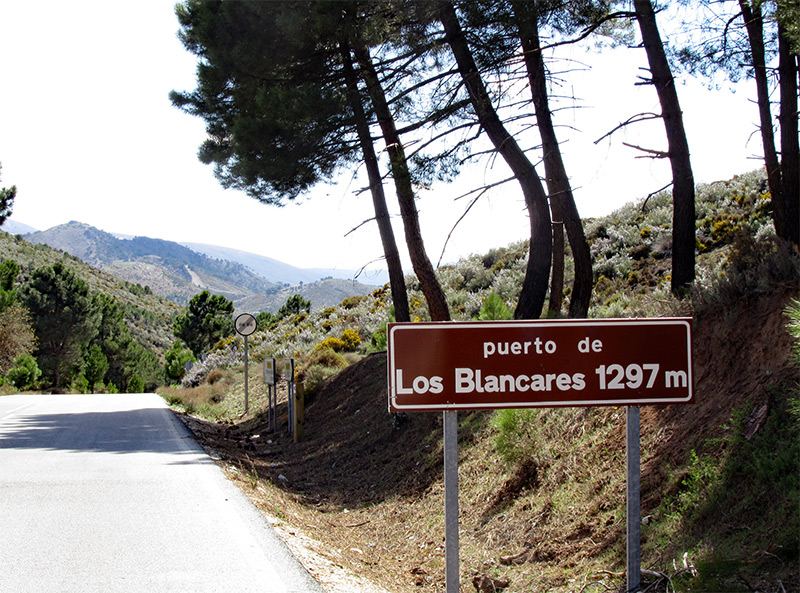 11 Apr 11
Puerto de Los Blancares, 1297 m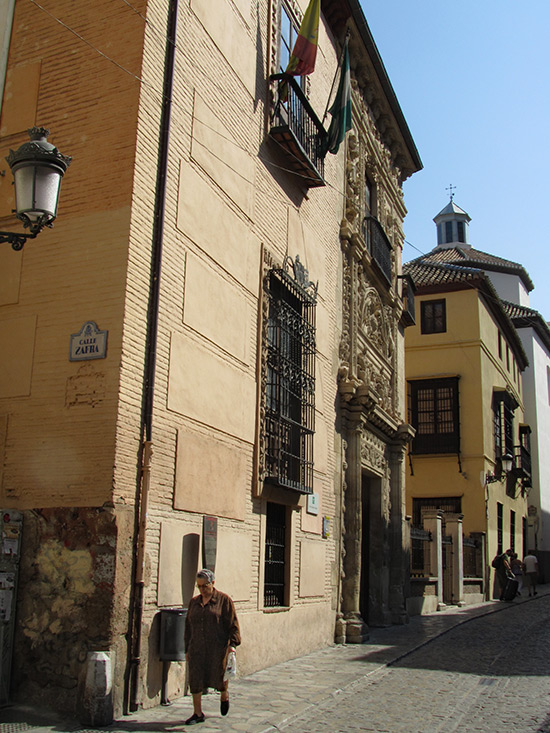 12 Apr 11
Albaicín district, Granada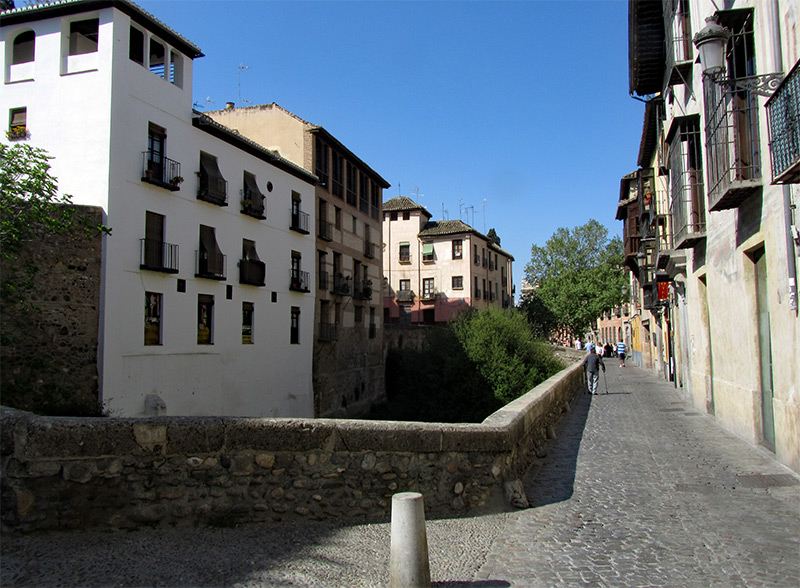 12 Apr 11
Albaicín district, Granada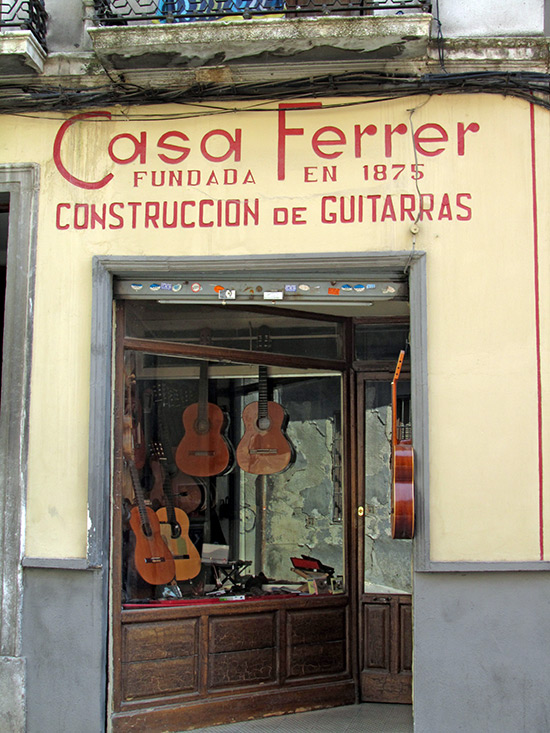 12 Apr 11
Guitarrería Casa Ferrer
, Granada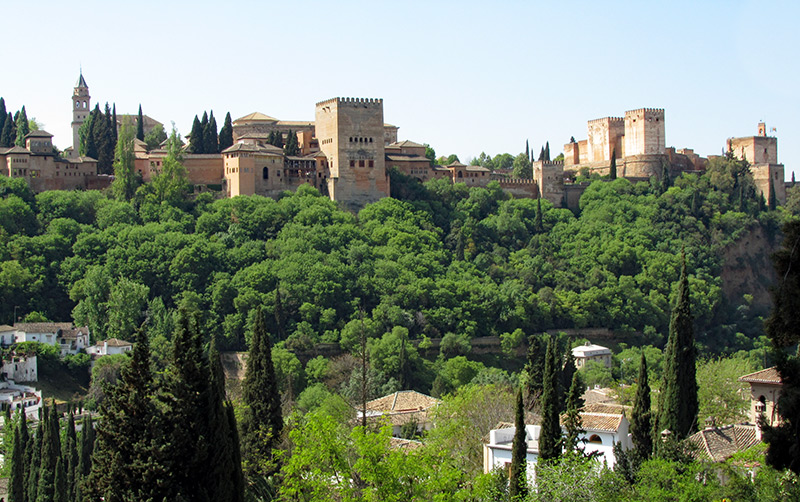 12 Apr 11
The
Alhambra
from Sacromonte, Granada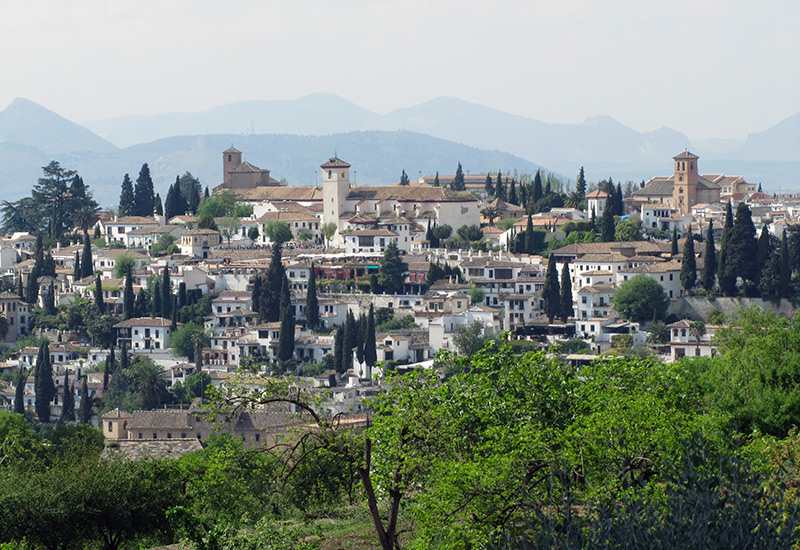 12 Apr 11
Granada from the Alhambra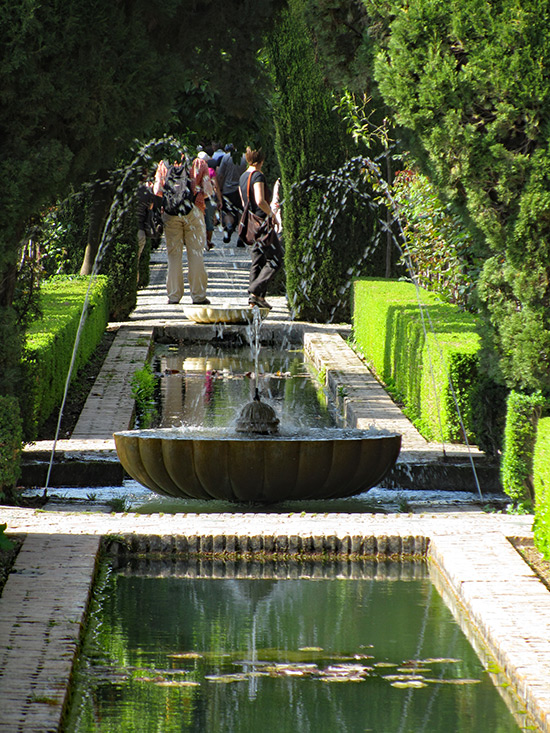 12 Apr 11
Jardinas Nuevos, the
Alhambra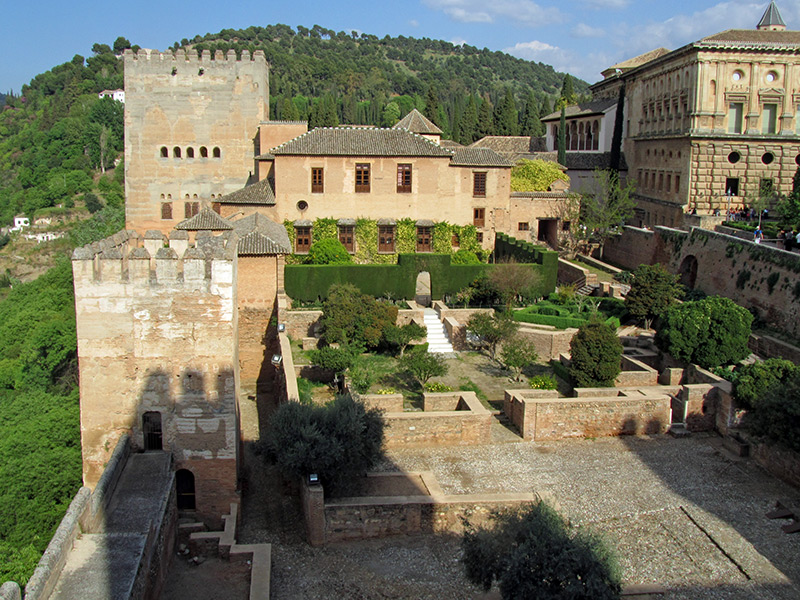 12 Apr 11
Patio de Machuca, the
Alhambra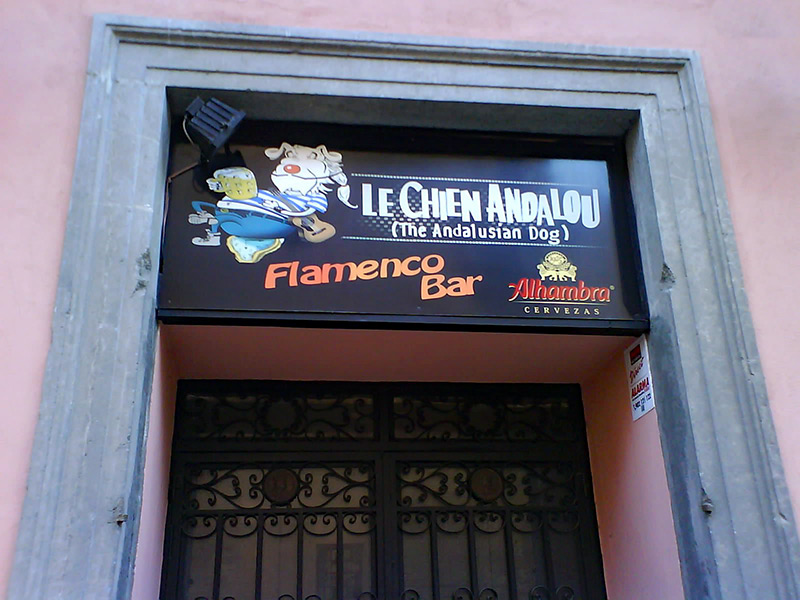 12 Apr 11
Le Chien Andalou
club, Granada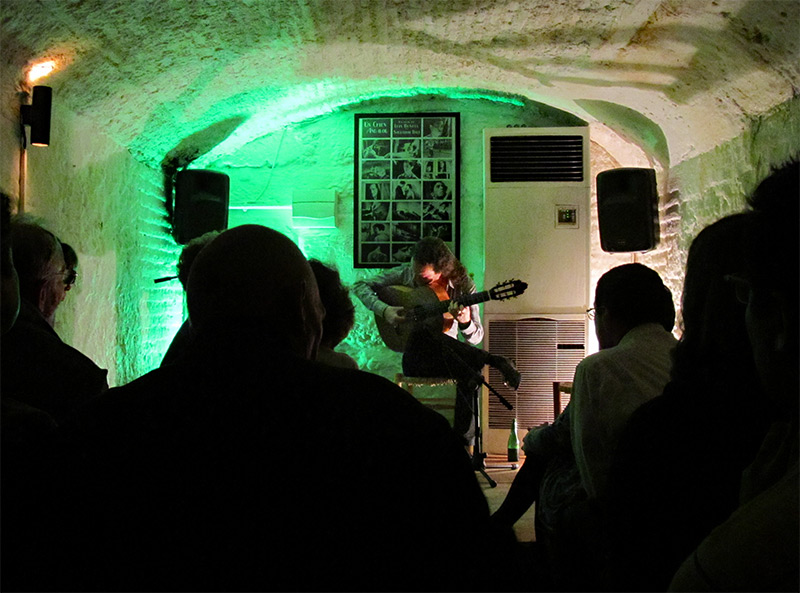 11 Apr 11
Le Chien Andalou club, Granada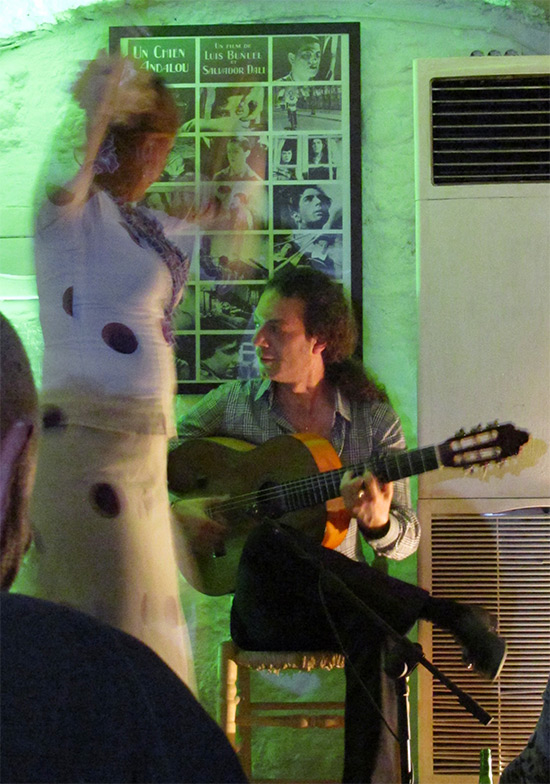 11 Apr 11
Le Chien Andalou club, Granada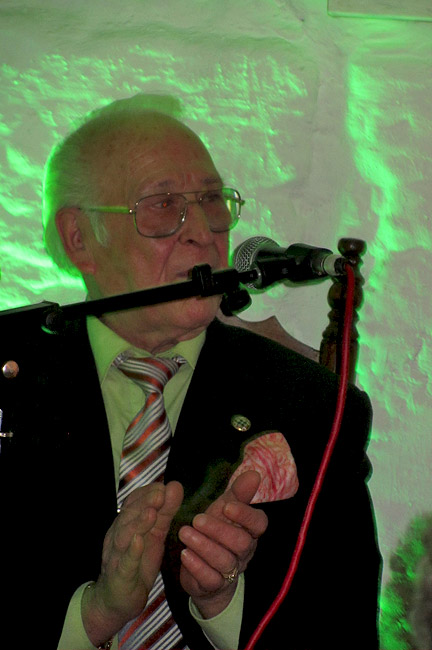 11 Apr 11
Le Chien Andalou club, Granada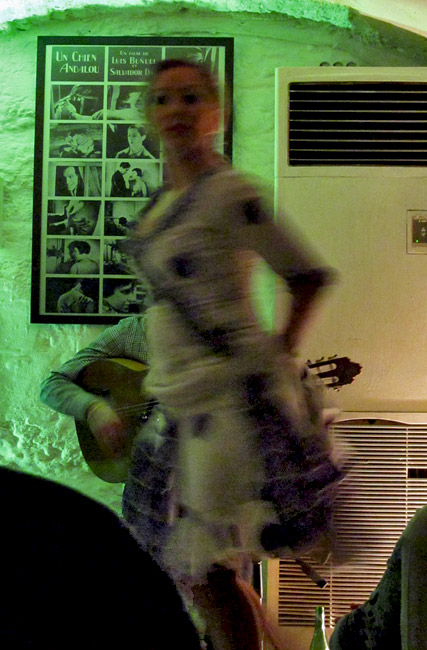 11 Apr 11
Le Chien Andalou club, Granada
11 Apr 11
Le Chien Andalou club, Granada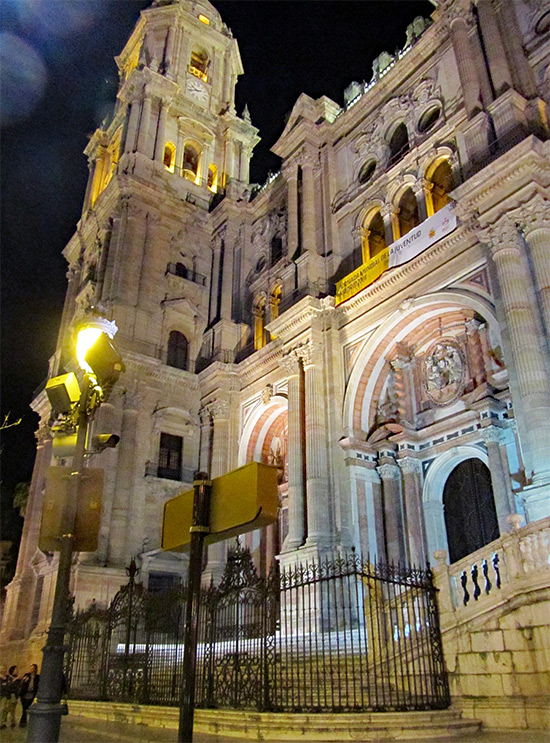 13 Apr 11
Málaga Cathedral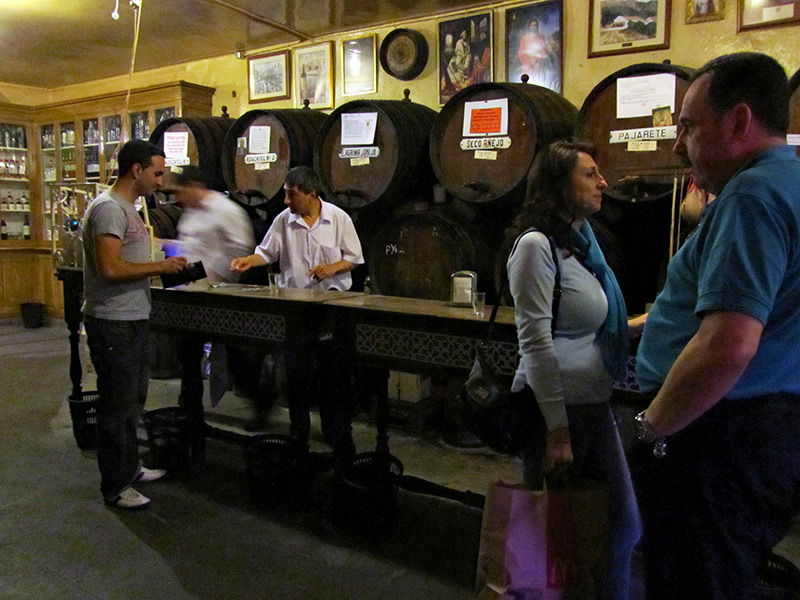 13 Apr 11
Antigua Casa Guardia
, Málaga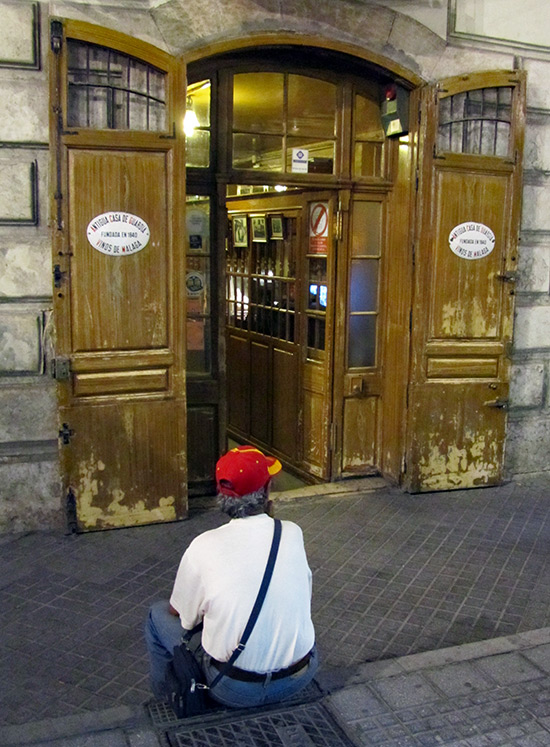 13 Apr 11
Antigua Casa Guardia
, Málaga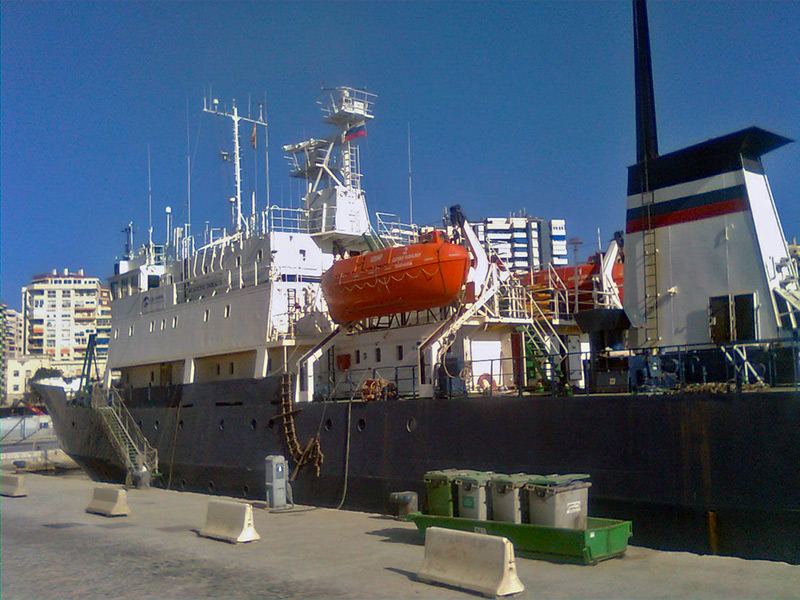 13 Apr 11
Akademik Shokalskiy in Málaga Port
×
❯
❮