Rajasthan
In November 2000 Emma and I spent three weeks cycling in eastern Rajasthan, NW India.
Upon arrival in Delhi we took a short domestic flight south to Jaipur, arriving in the early morning. We stayed for a couple of nights, in the Bissau Palace hotel. From Jaipur we took a taxi SW to Kishangarh, were we unloaded the bikes and set off for Pushkar. We stopped for a night at Roopangarh Fort along the way.
After a few nights in Pushkar we cycled to nearby Ajmer and then turned SW down the NH8 highway. We stayed the night in Beawar and spent the next morning on the train in order to avoid riding any more of the highway. We stayed the night in Rawlar Narlai and the morning rode the 38 km to Maharani Bagh, dropped off our bags and went look round the nearby Jain temple at Ranakpur.
From Ranakpur we cycled SW down the length of the Aravalli Hills to Udaipur. We spent three nights at the Kankarwa Haveli there before continuing SW to Jaisamand Lake. After a night on the island we headed back north for Udaipur airport, stopping along the way for a night at Karni Fort in Bambora. The plane took us to Delhi, where after a couple of nights at Nirula's Hotel we caught the plane home.
Return to home page.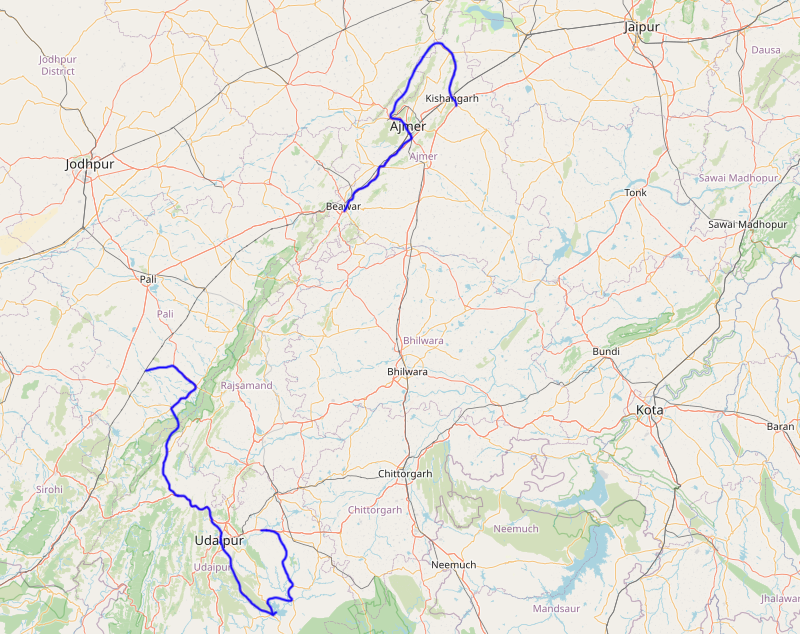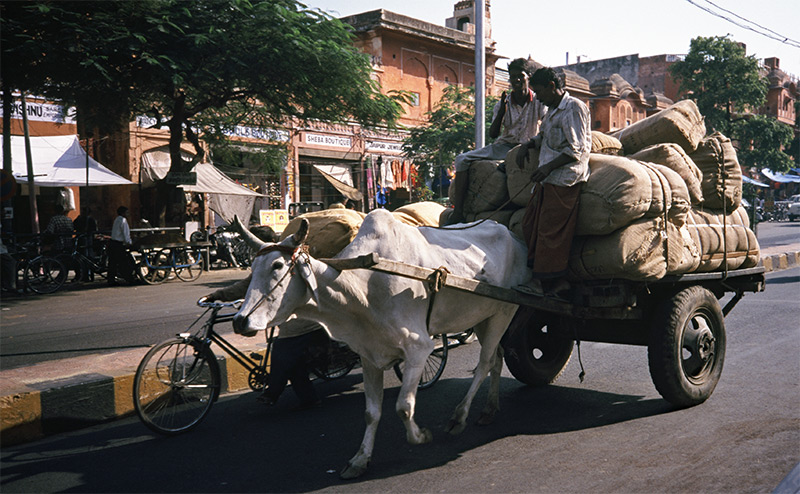 4 Nov 00
Jaipur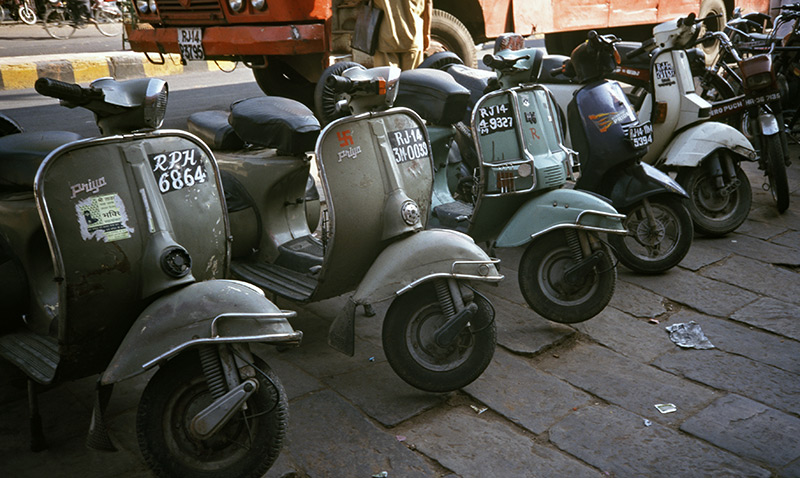 4 Nov 00
Jaipur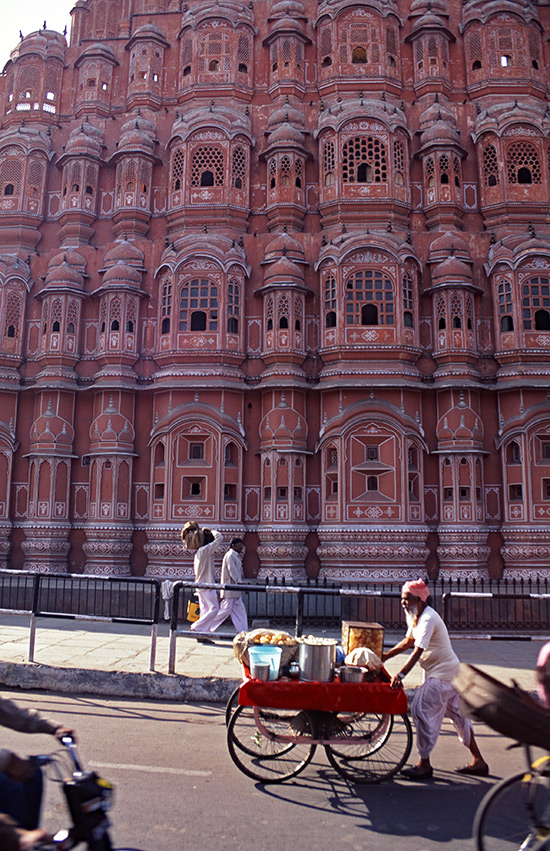 4 Nov 00
Hawa Mahal (Palace of the Winds), Jaipur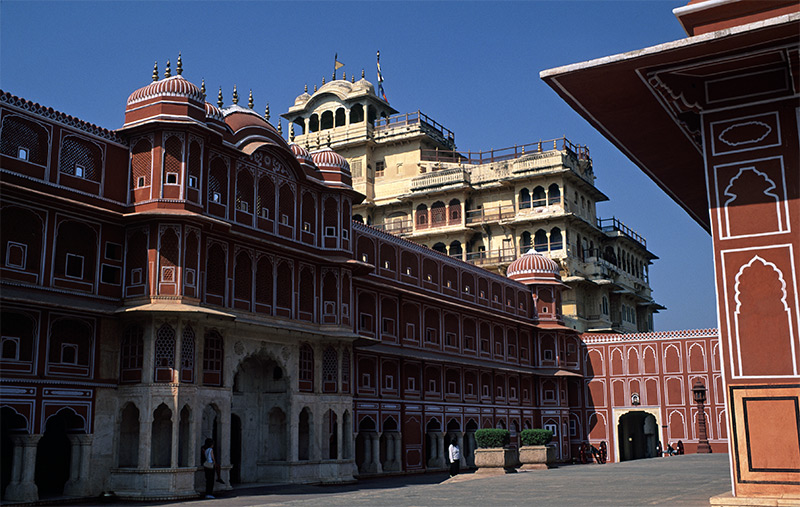 4 Nov 00
City Palace, Jaipur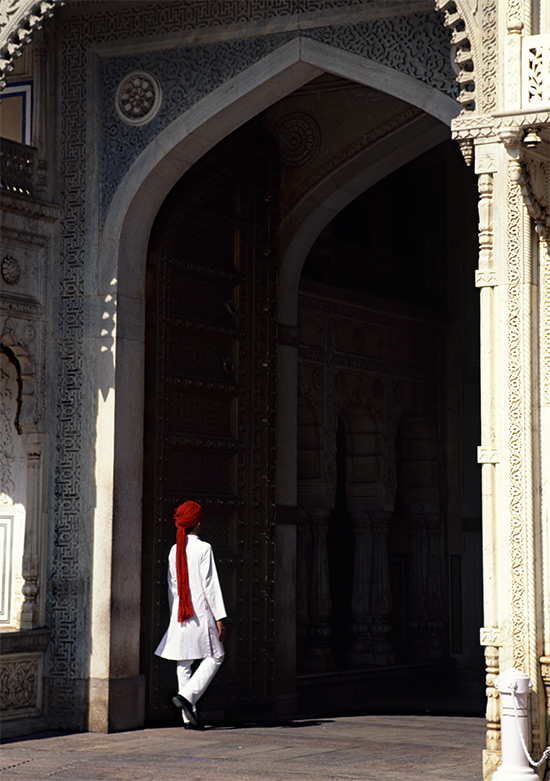 4 Nov 00
City Palace, Jaipur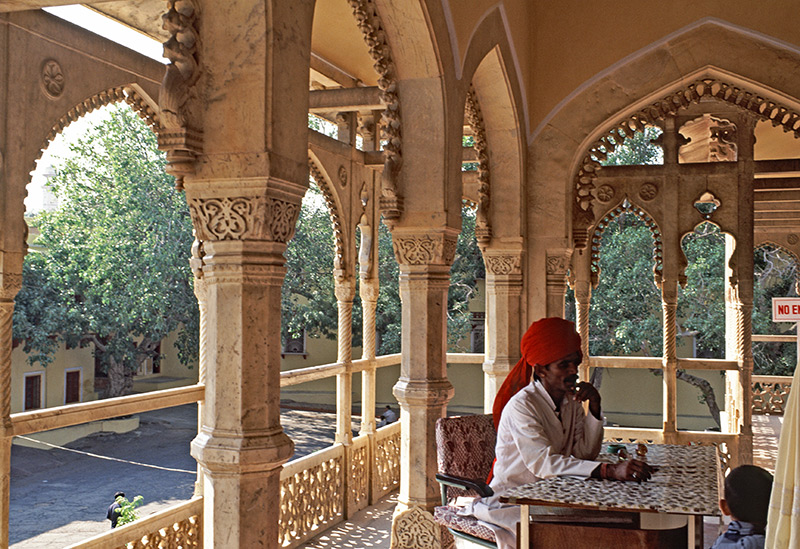 4 Nov 00
City Palace, Jaipur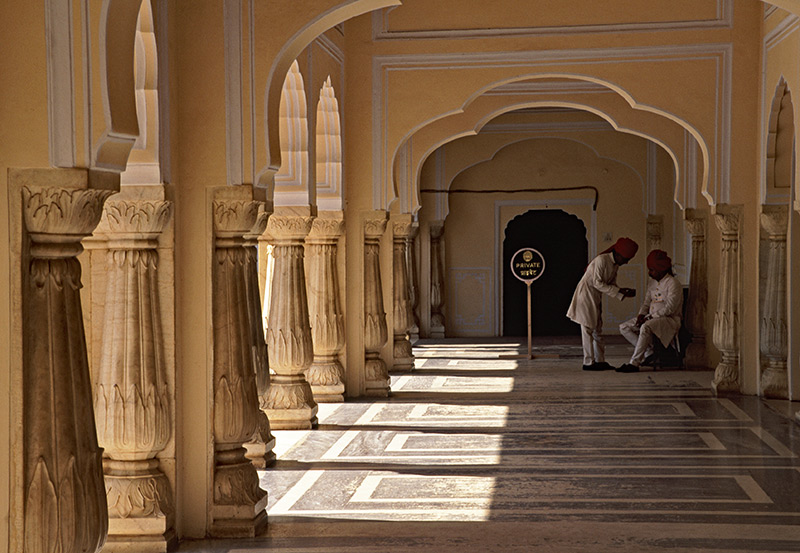 4 Nov 00
City Palace, Jaipur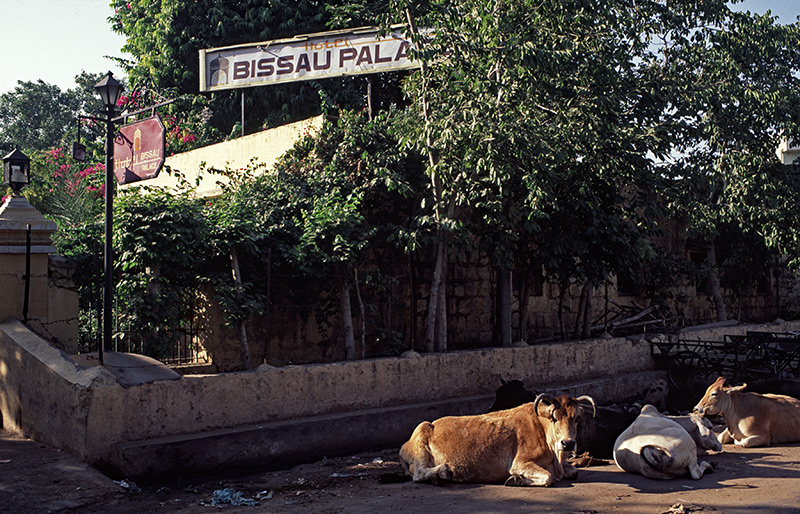 4 Nov 00
Bissau Palace
hotel, Jaipur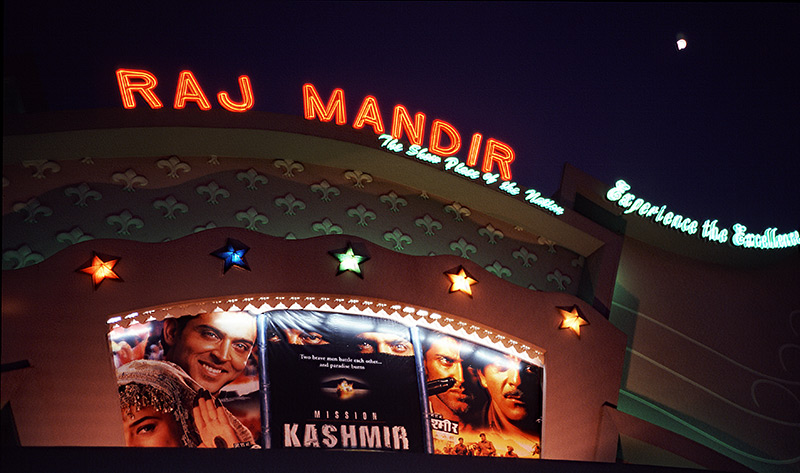 4 Nov 00
"Mission Kashmir",
Raj Mandir
cinema, Jaipur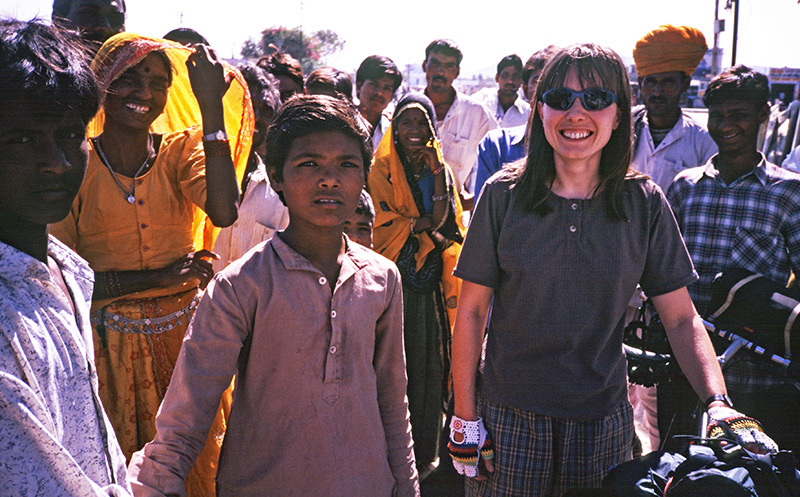 5 Nov 00
Starting out from Kishangarh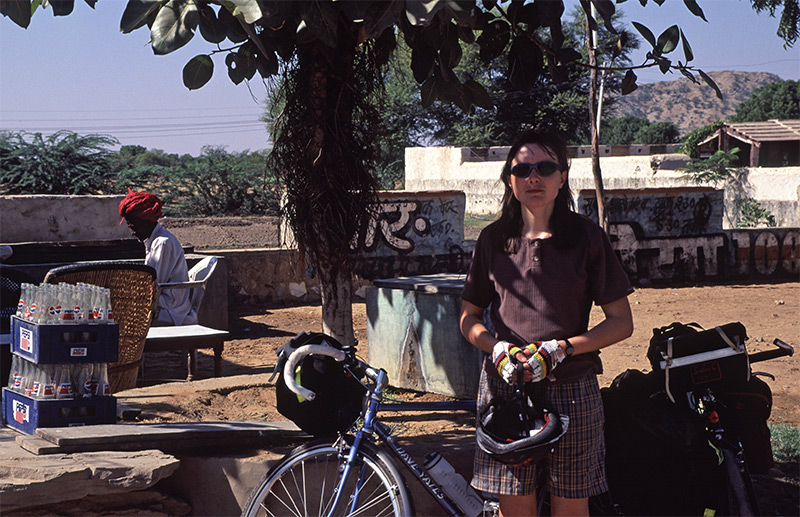 5 Nov 00
On the way to Roopangarh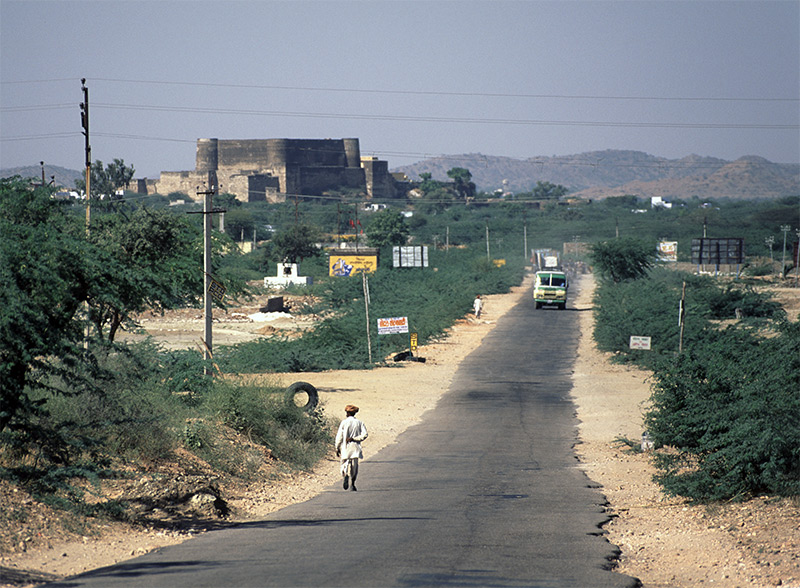 5 Nov 00
Approaching Roopangarh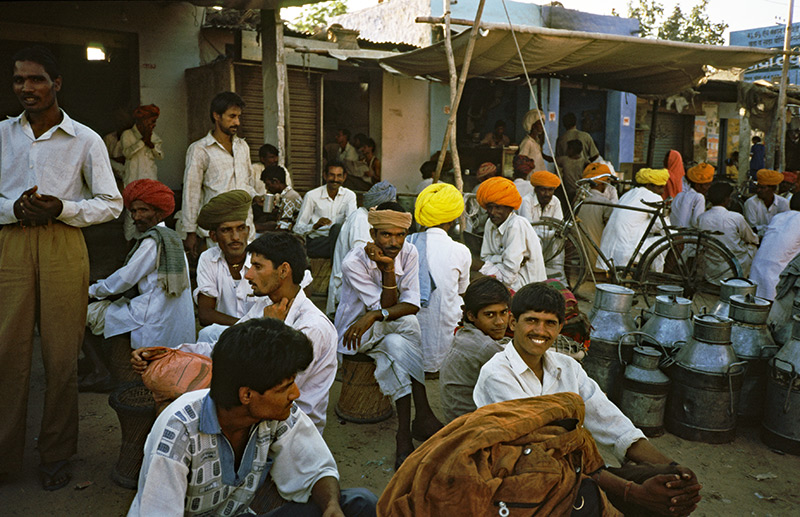 5 Nov 00
Roopangarh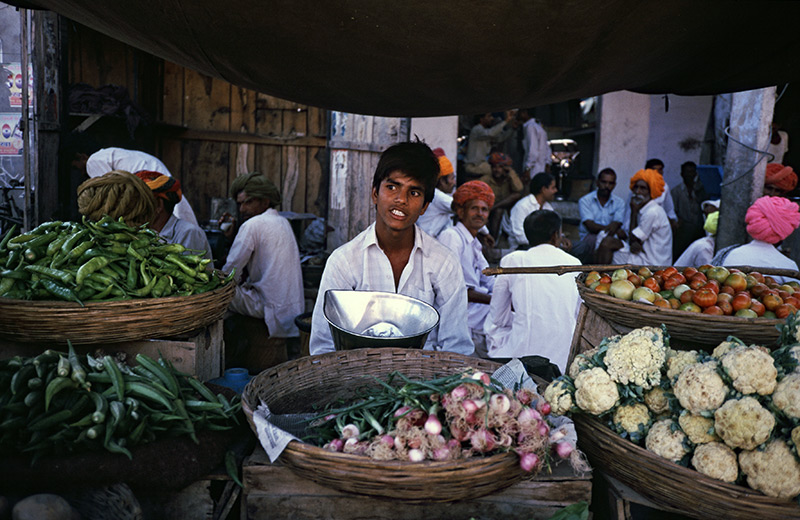 5 Nov 00
Roopangarh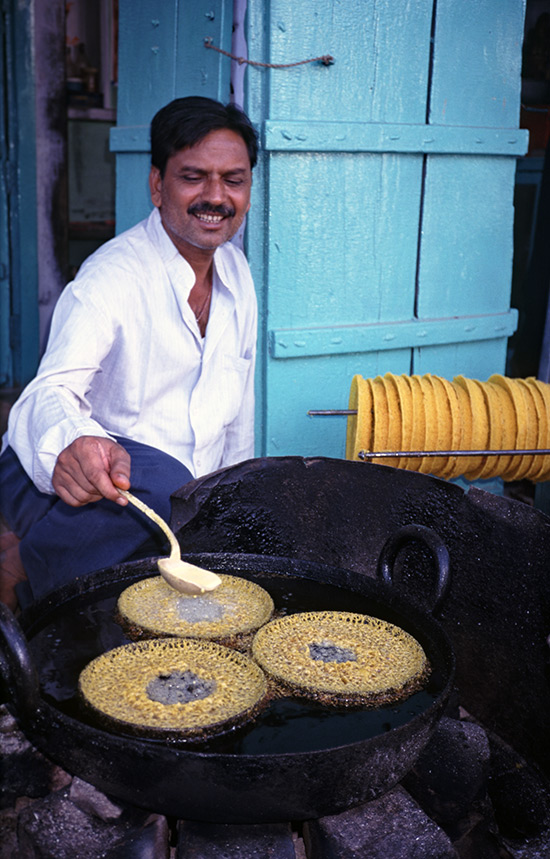 5 Nov 00
Roopangarh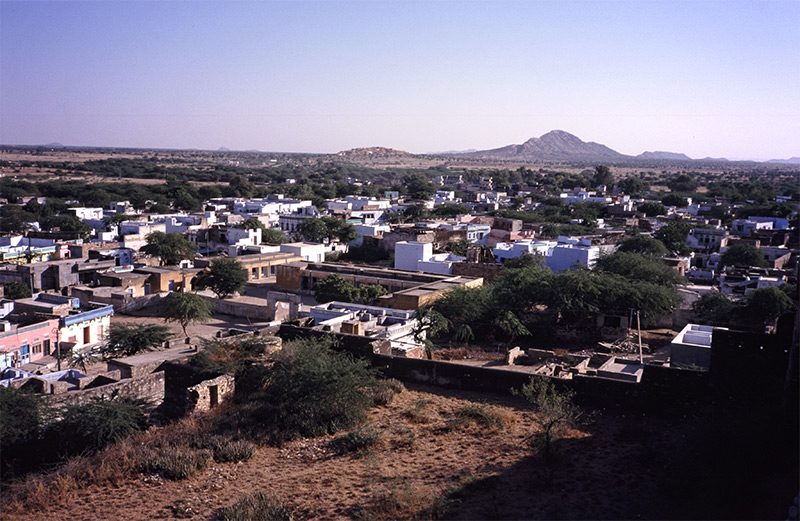 5 Nov 00
Roopangarh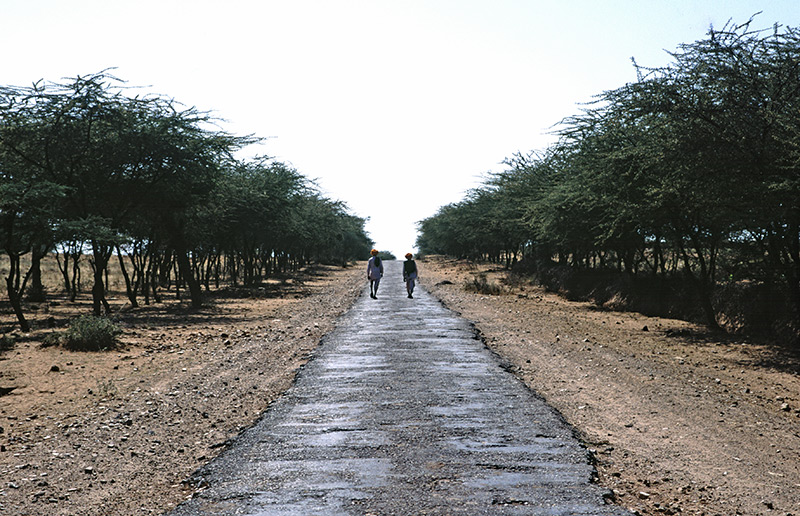 6 Nov 00
On the road to Pushkar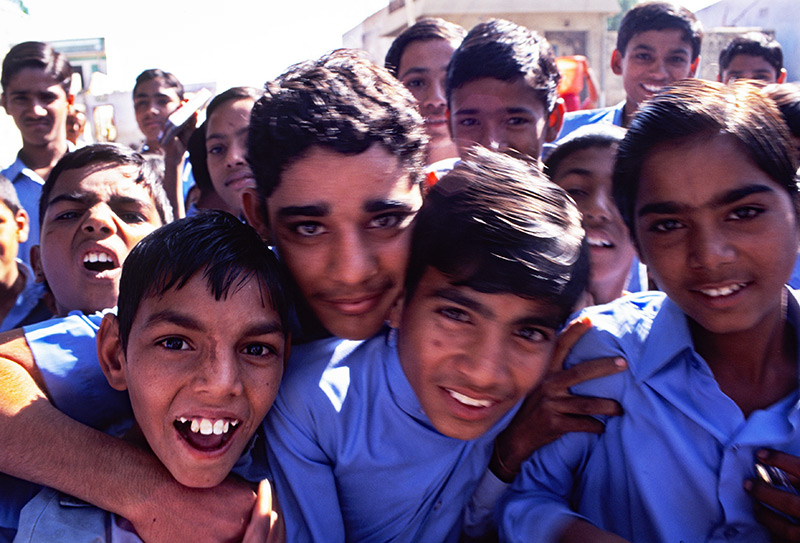 6 Nov 00
On the road to Pushkar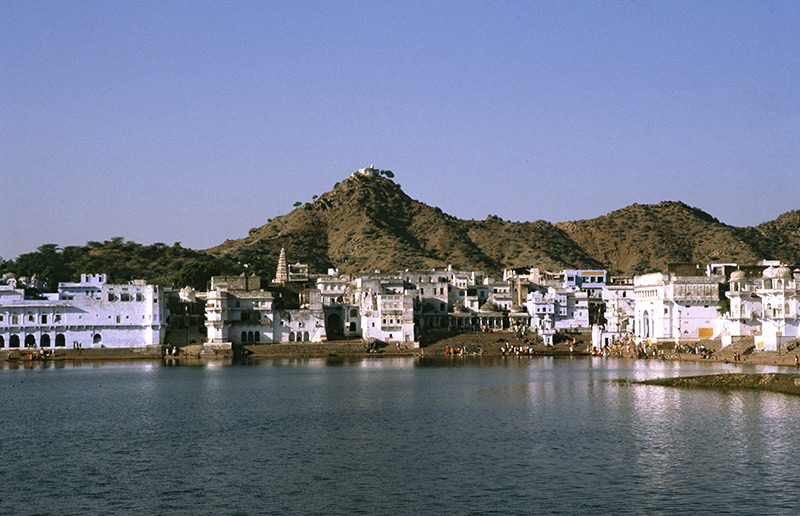 7 Nov 00
Pushkar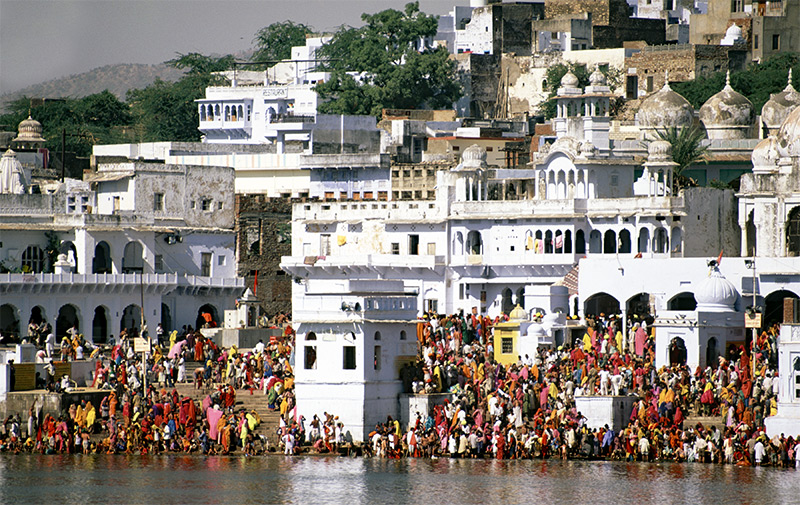 7 Nov 00
Pushkar ghats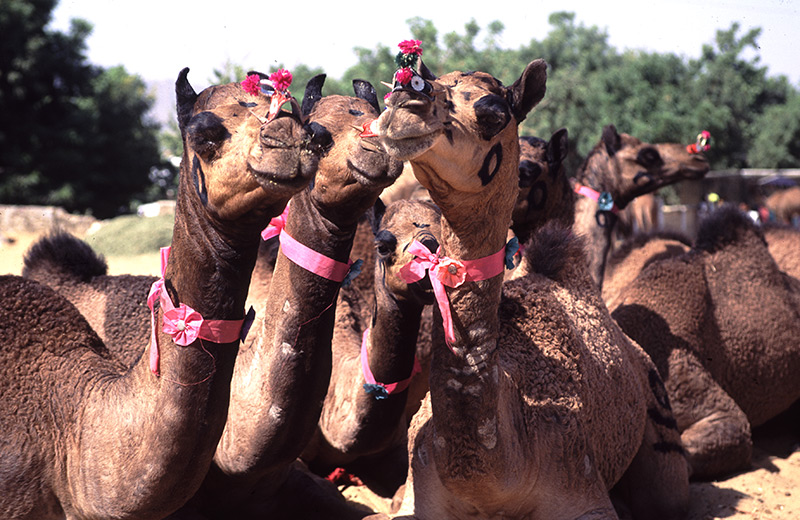 8 Nov 00
Pushkar Camel Fair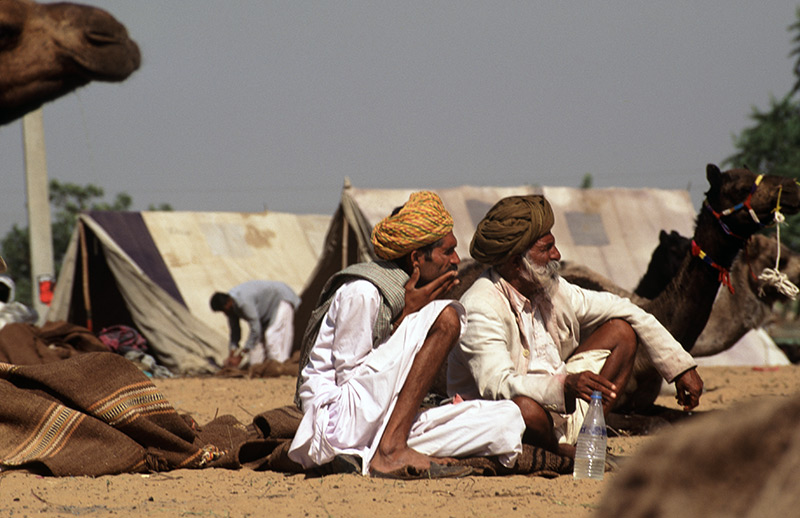 8 Nov 00
Pushkar Camel Fair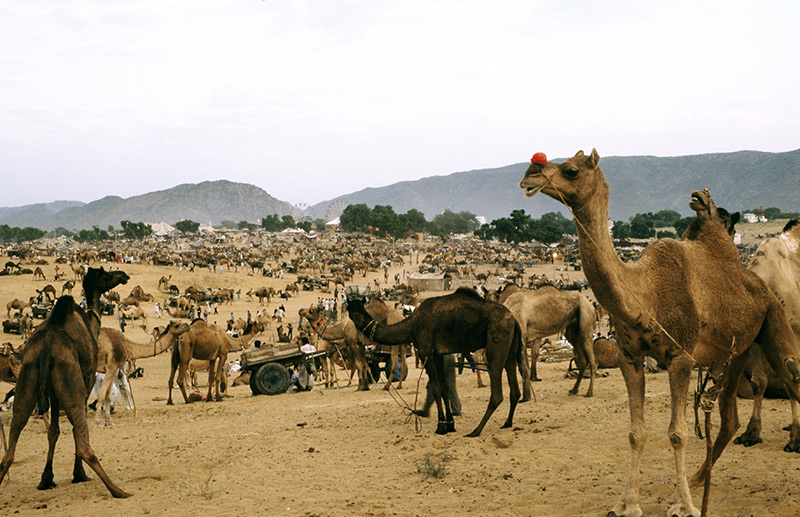 8 Nov 00
Pushkar Camel Fair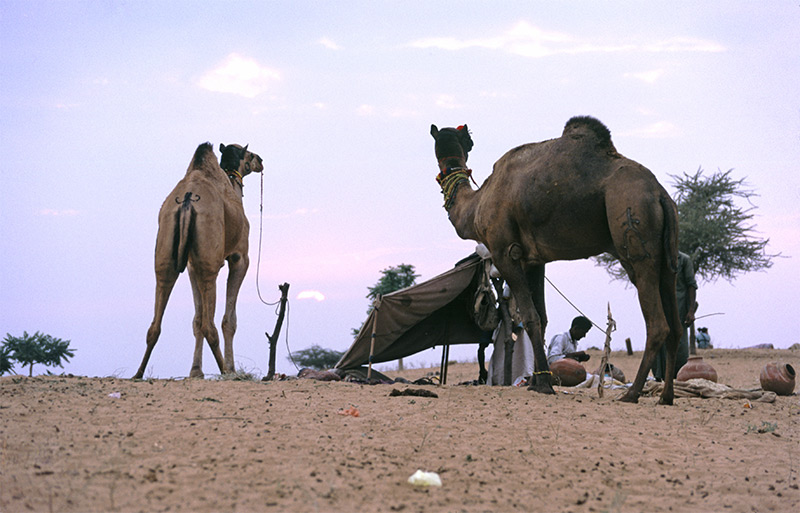 9 Nov 00
Pushkar Camel Fair, evening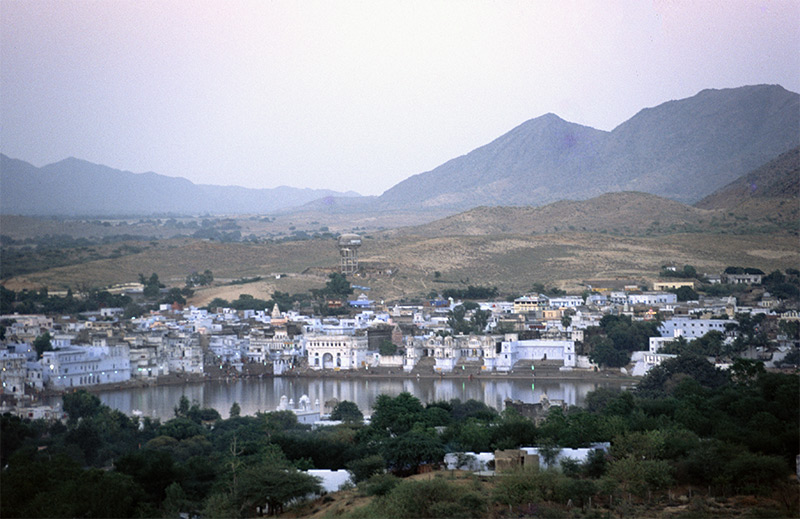 9 Nov 00
Pushkar, late evening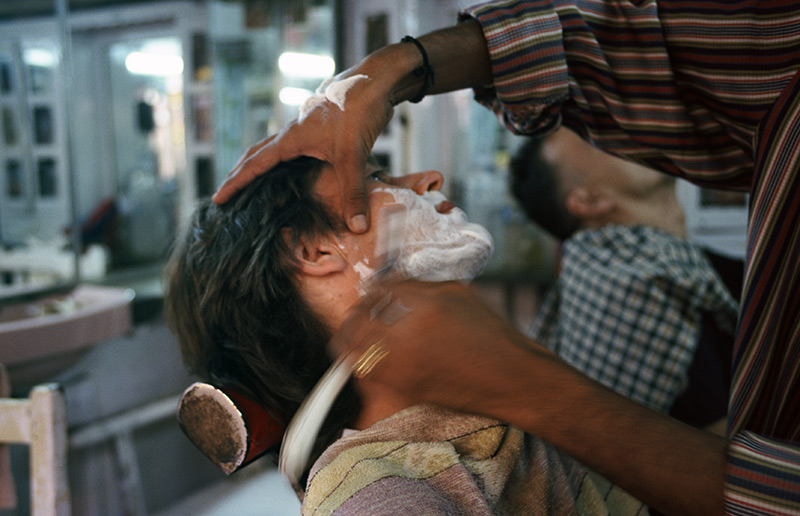 9 Nov 00
Pushkar shave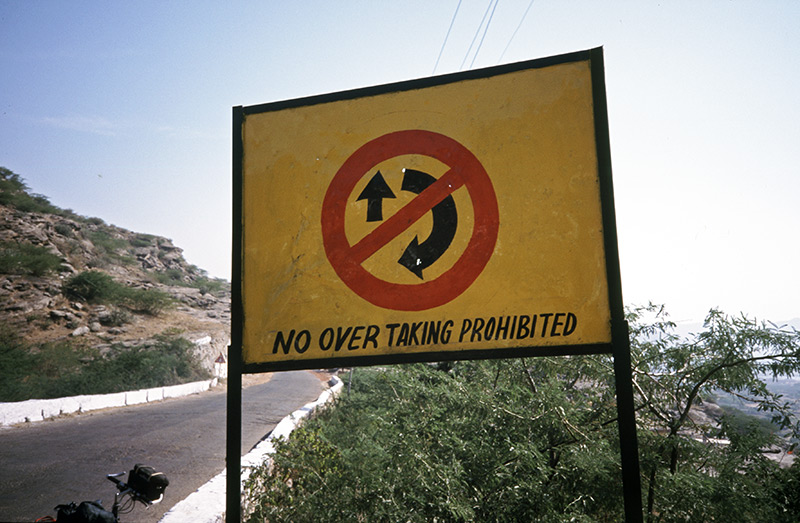 10 Nov 00
Pushkar to Ajmer road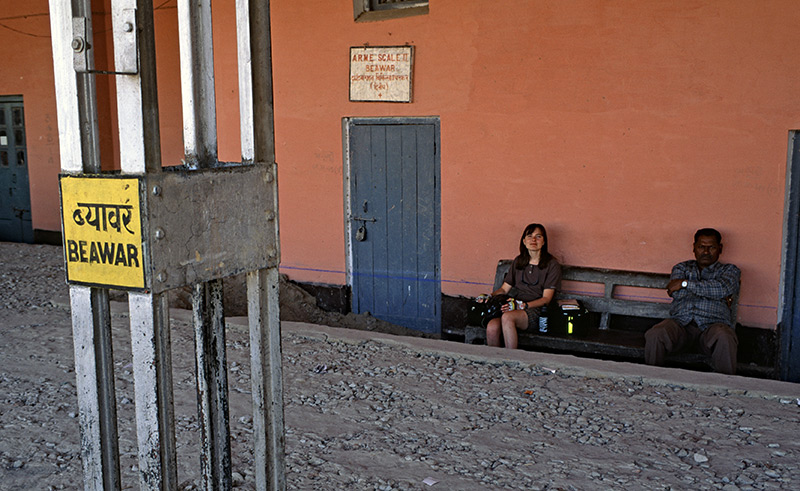 11 Nov 00
Beawar Railway Station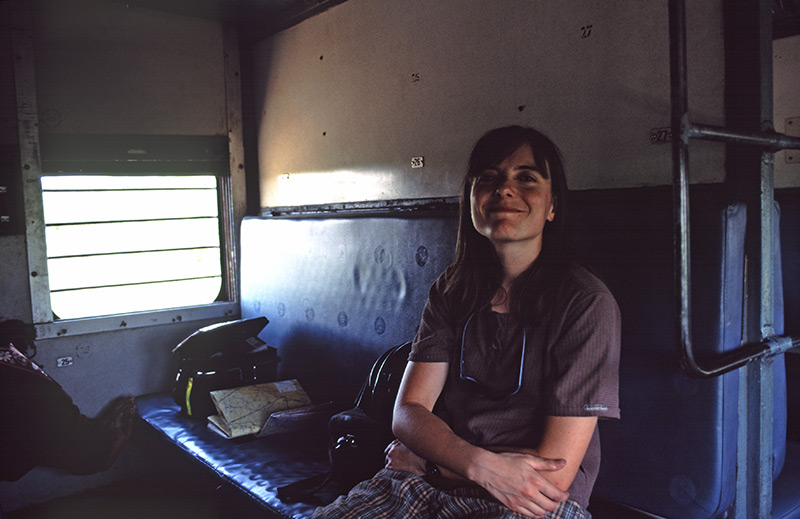 11 Nov 00
Train to Rani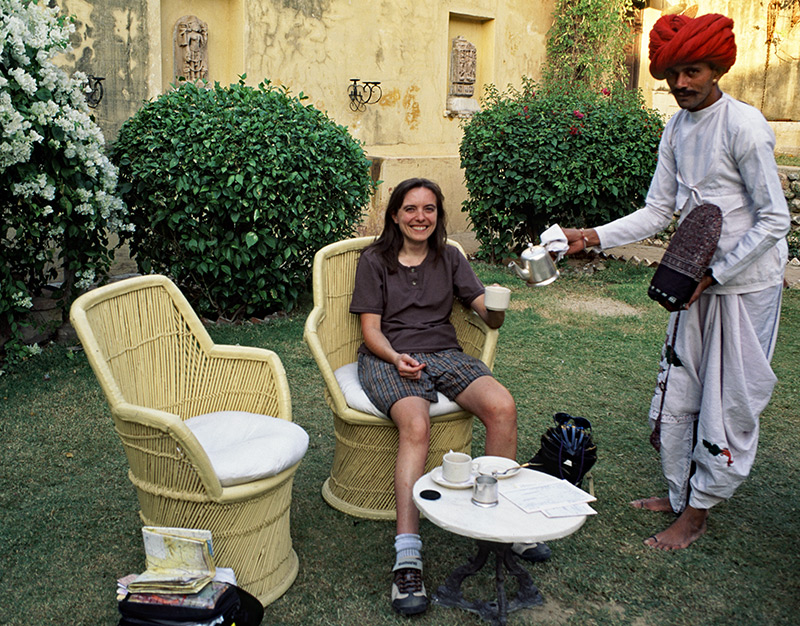 11 Nov 00
Rawlar Narlai
hotel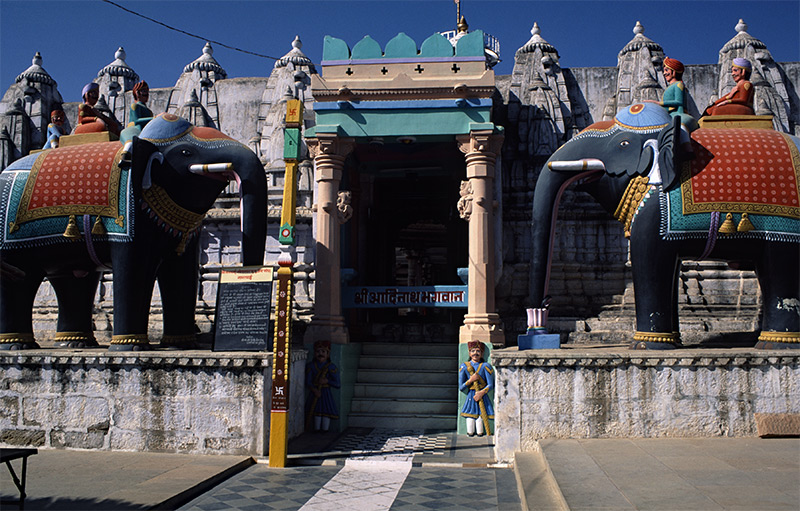 12 Nov 00
Sri Adinath Jain Temple, Narlai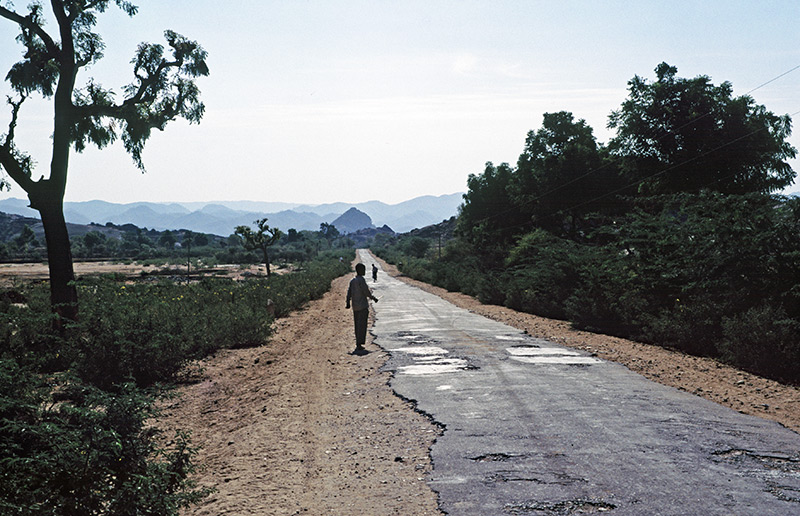 12 Nov 00
On the road to Ranakpur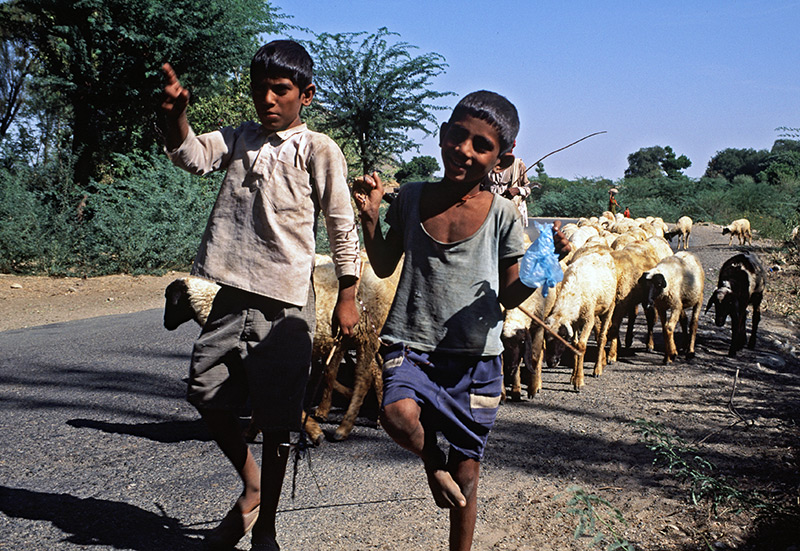 12 Nov 00
On the road to Ranakpur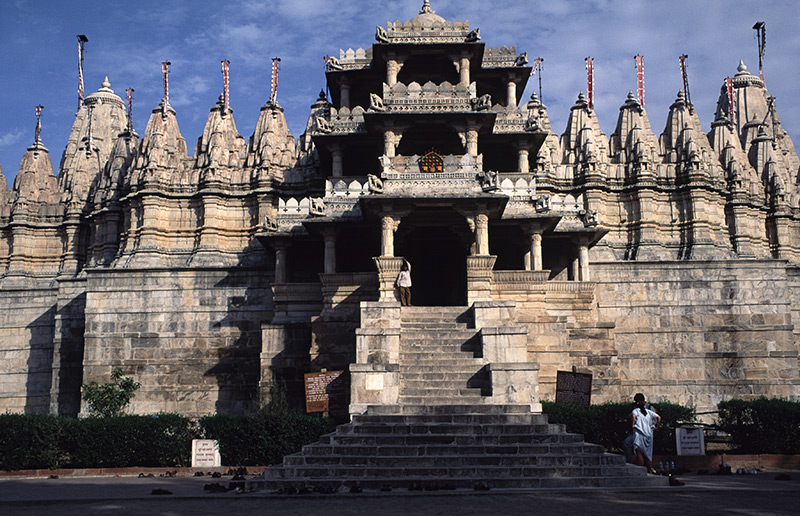 12 Nov 00
Ranakpur temple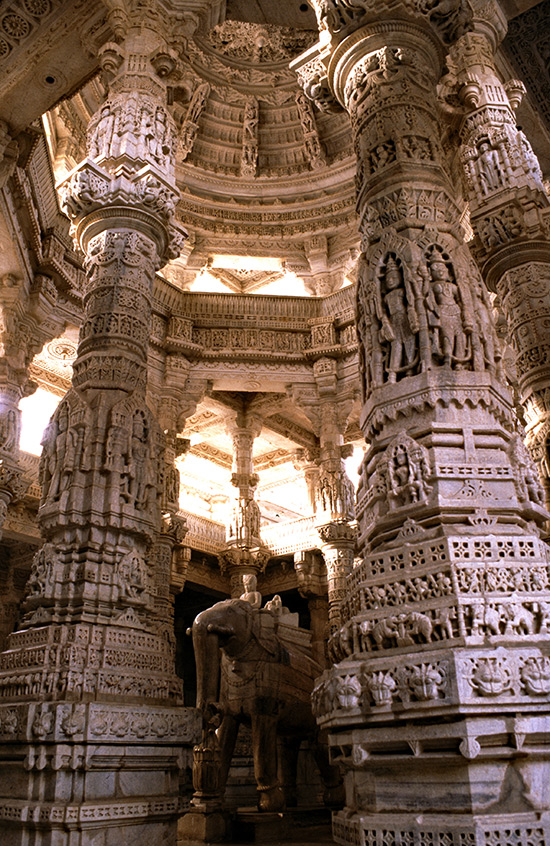 12 Nov 00
Some of the 1444 columns at Ranakpur temple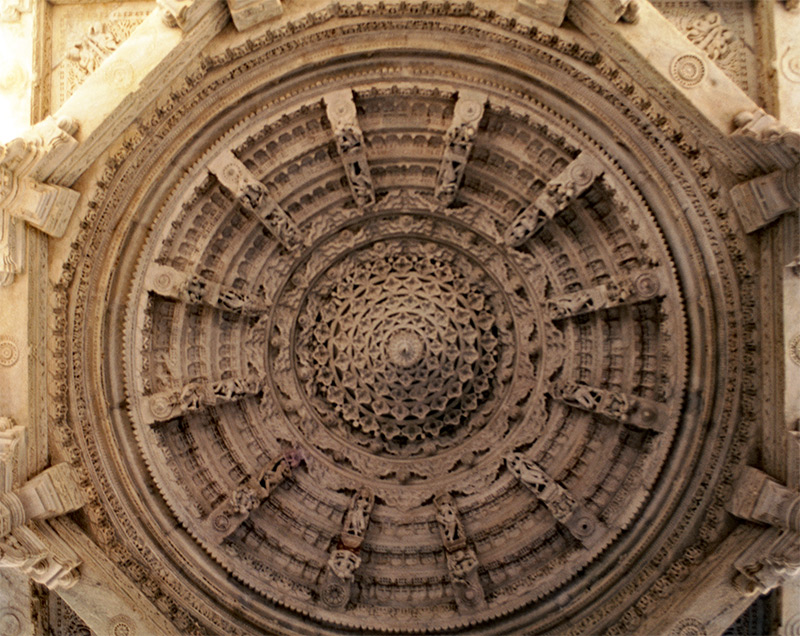 12 Nov 00
Ranakpur temple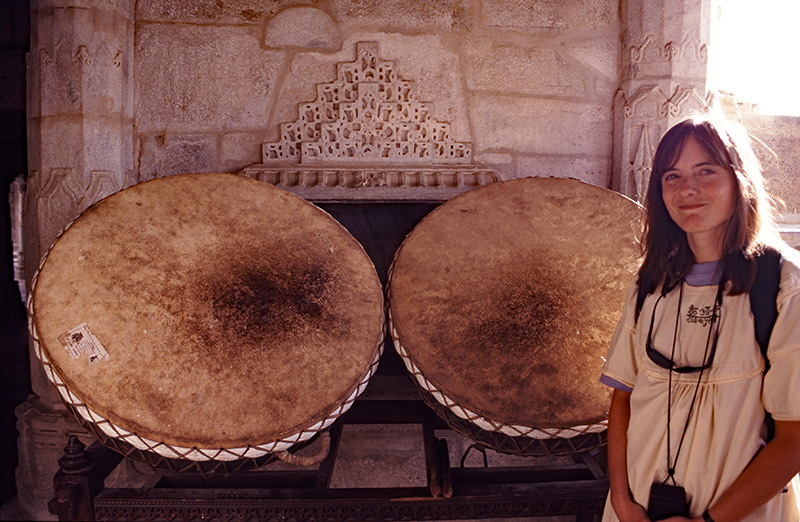 12 Nov 00
Ranakpur temple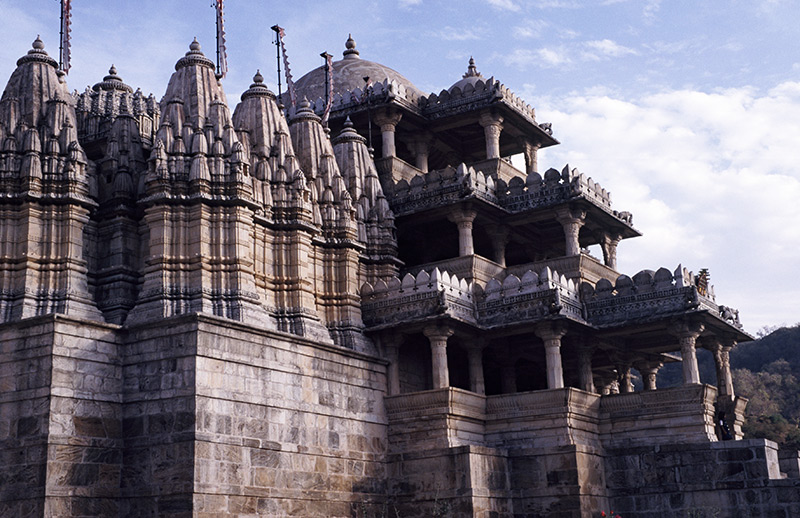 12 Nov 00
Ranakpur temple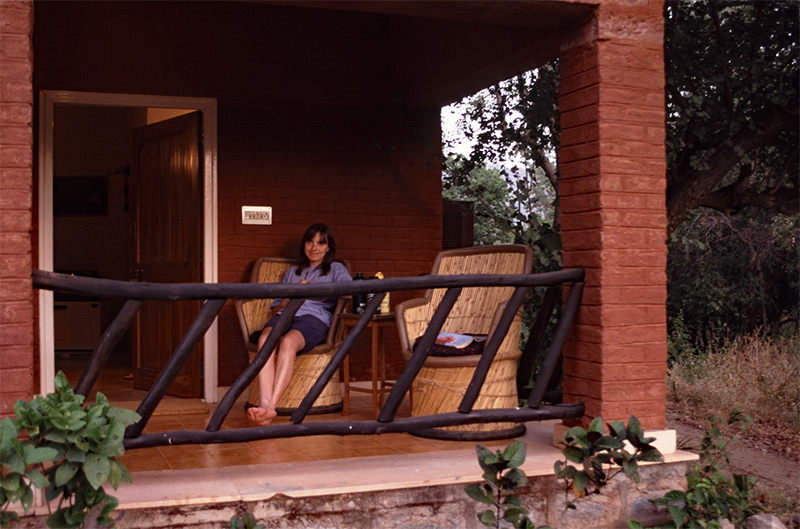 12 Nov 00
Maharani Bagh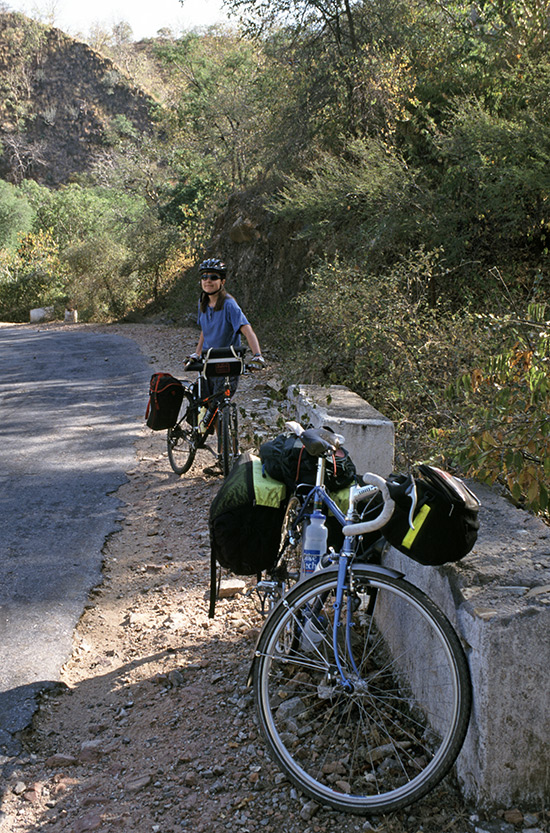 13 Nov 00
On the road to Udaipur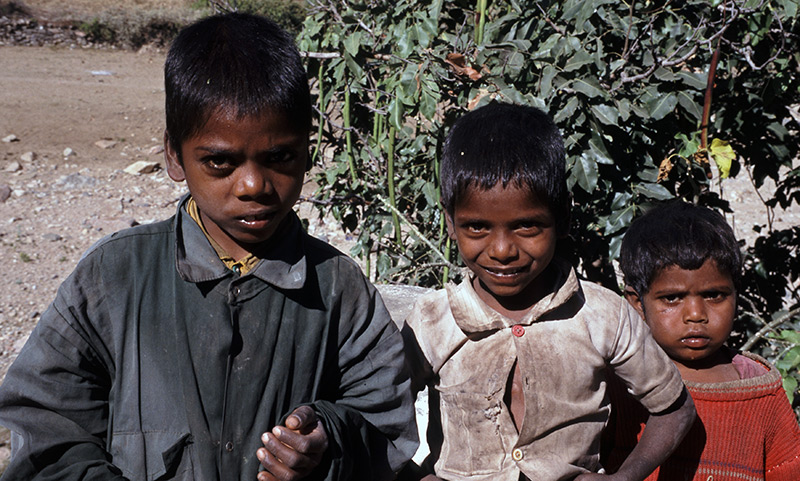 13 Nov 00
On the road to Udaipur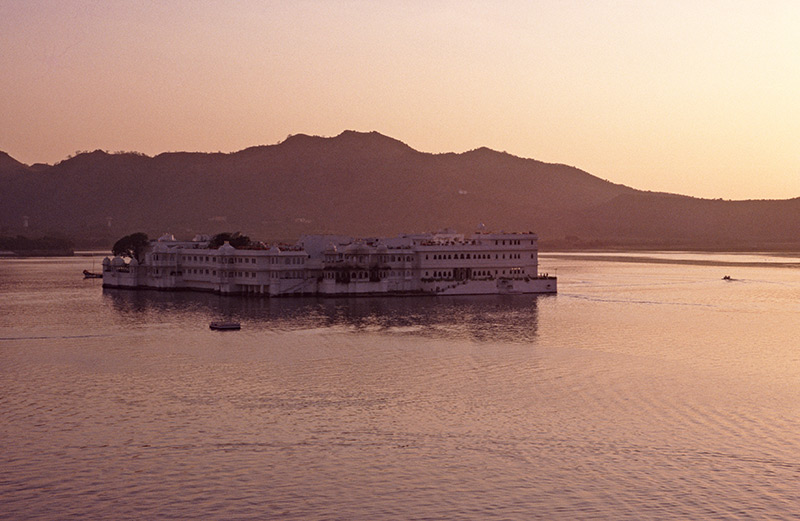 14 Nov 00
The
Lake Palace
Hotel, Lake Pichola, Udaipur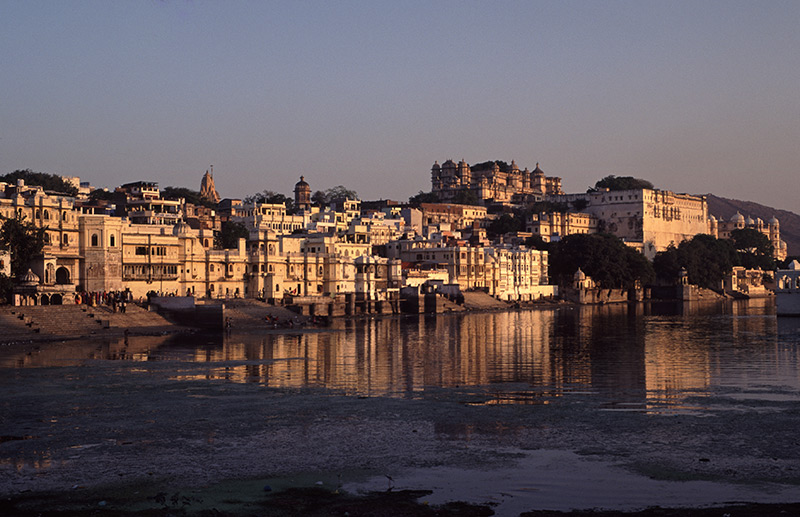 14 Nov 00
Udaipur from Lake Pichola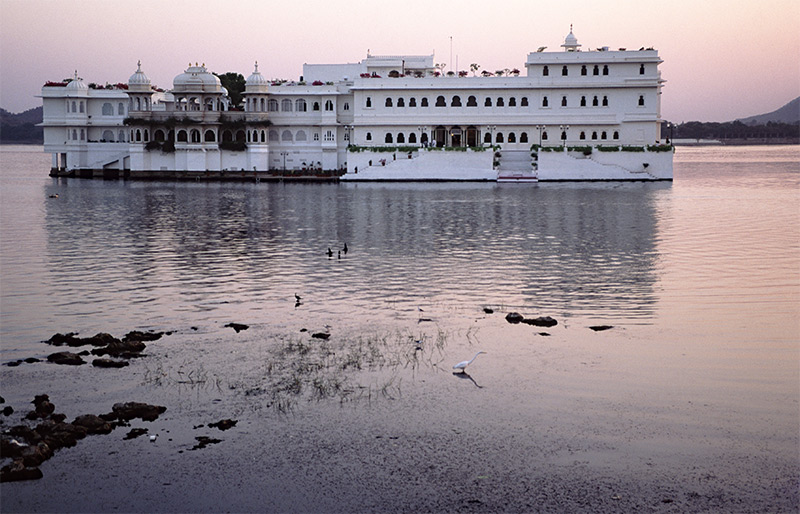 15 Nov 00
The
Lake Palace
Hotel, Lake Pichola, Udaipur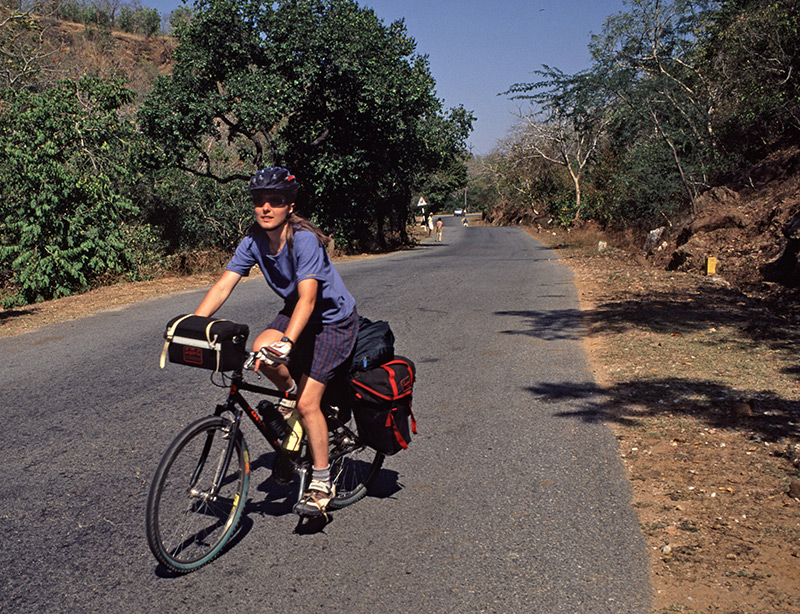 16 Nov 00
Road to Jaisamand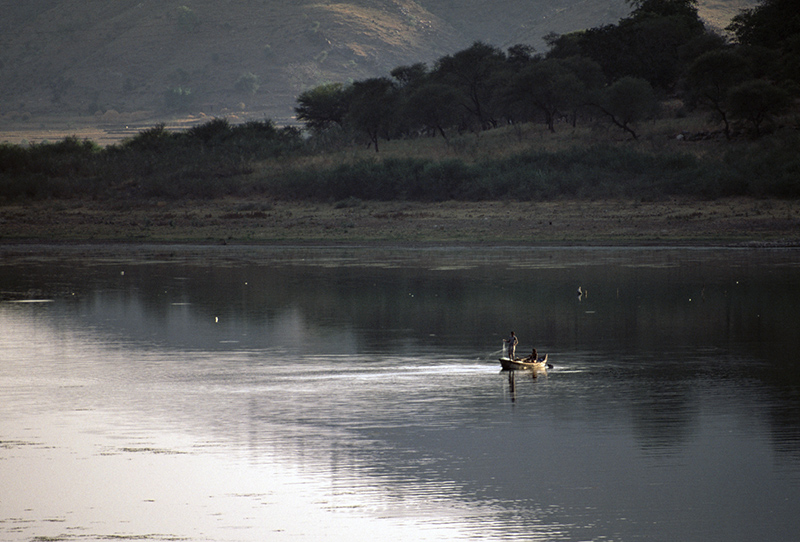 16 Nov 00
Fisherman on Jaisamand Lake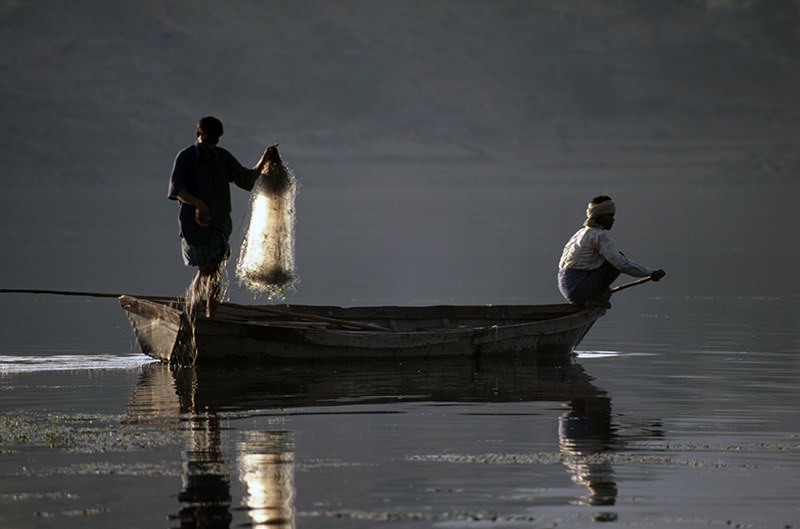 16 Nov 00
Fisherman on Jaisamand Lake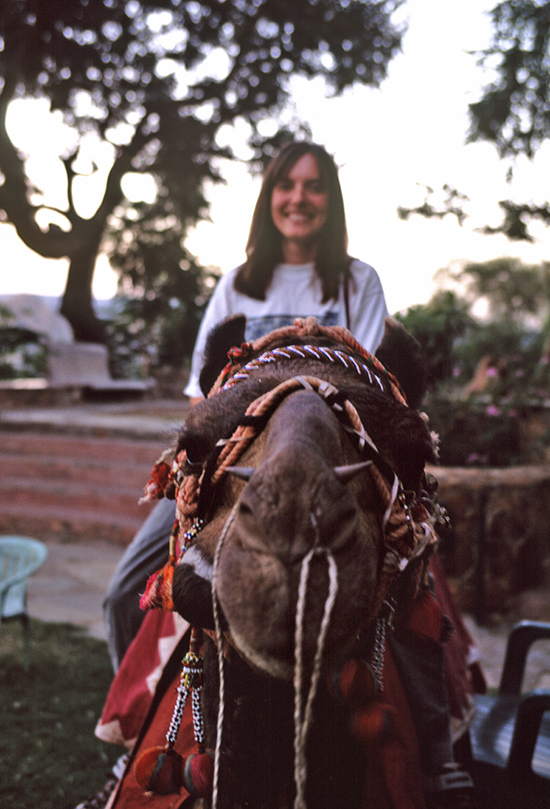 16 Nov 00
Camel ride at
Jaisamand Lake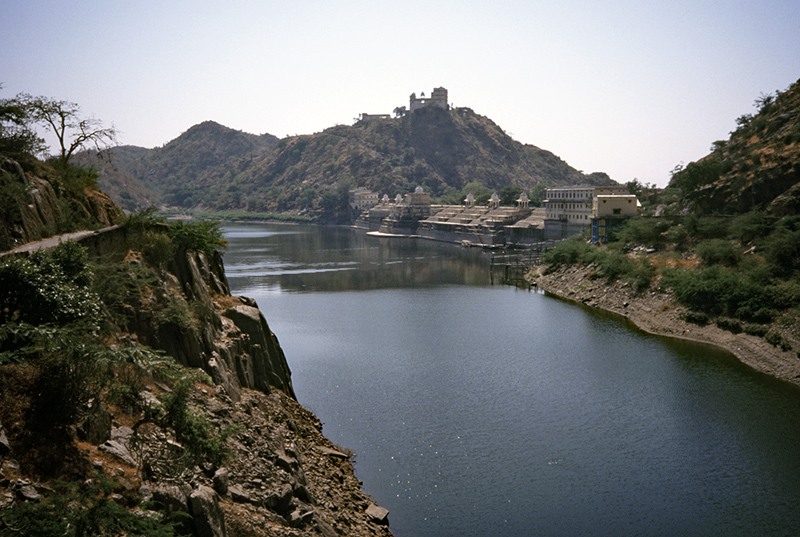 17 Nov 00
The 17th century marble dam at Jaisamand Lake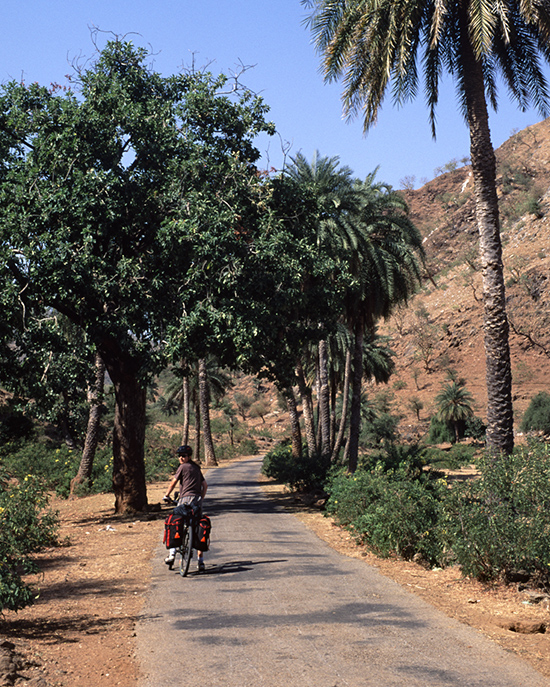 17 Nov 00
Leaving Jaisamand Lake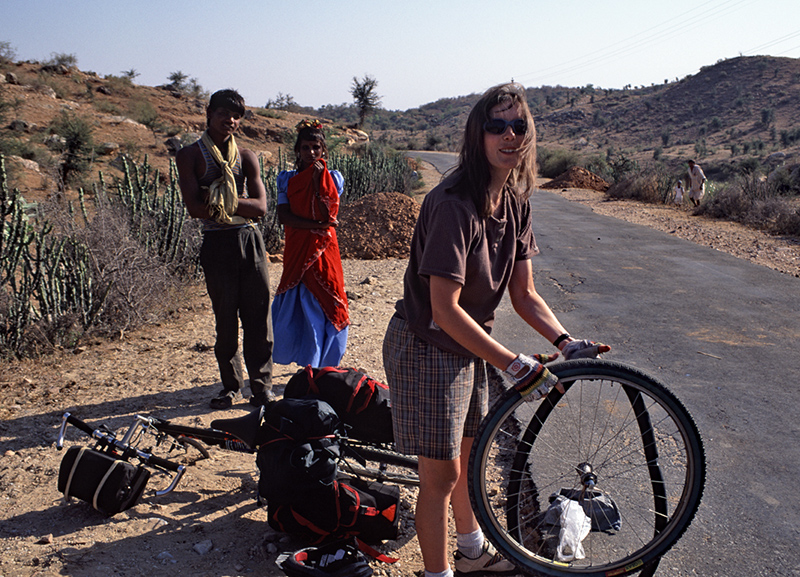 17 Nov 00
Puncture repair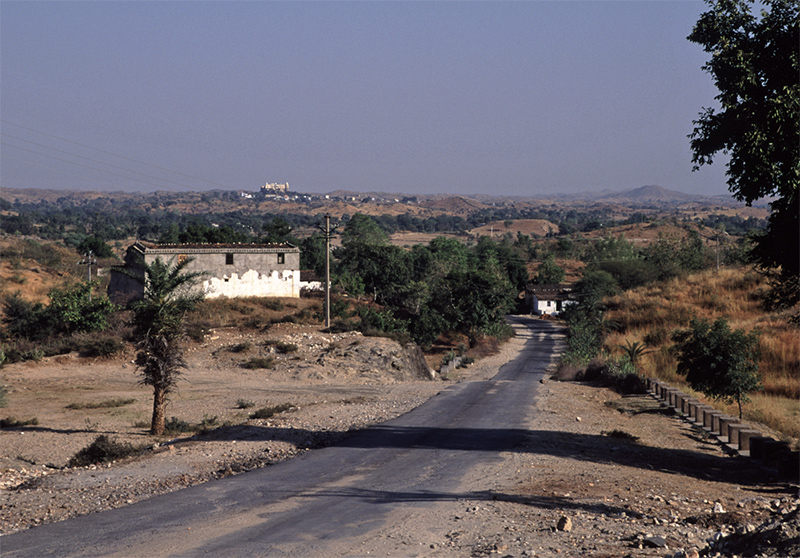 17 Nov 00
Approaching Bambora, with Karni Fort on the horizon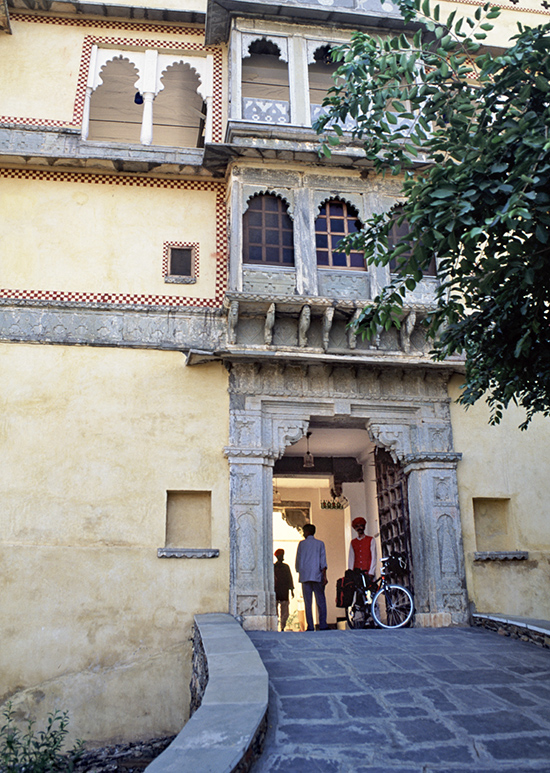 17 Nov 00
Arriving at
Karni Fort
in Bambora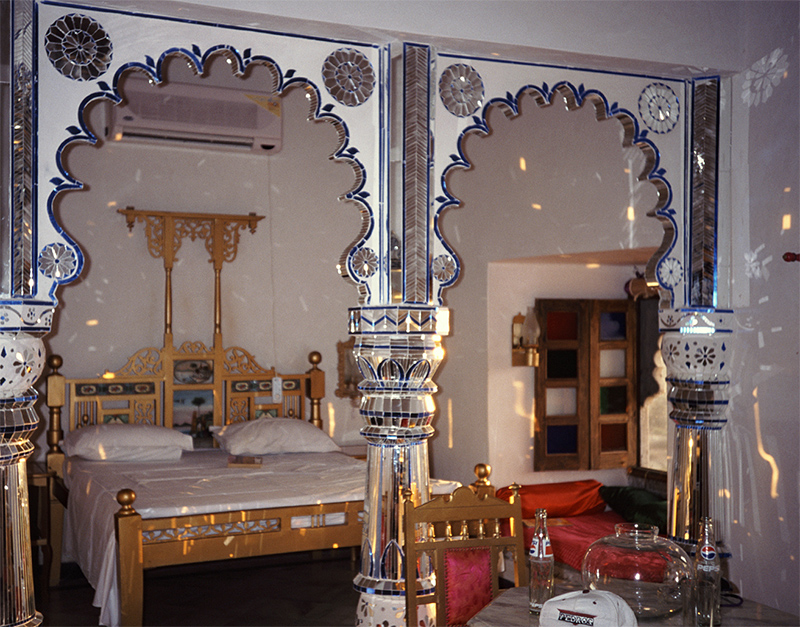 17 Nov 00
Bedroom at
Karni Fort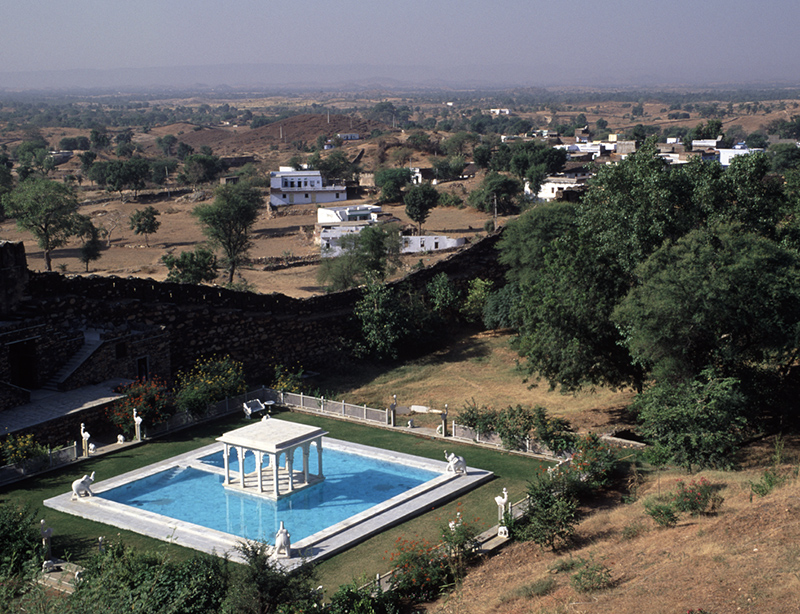 17 Nov 00
The pool at
Karni Fort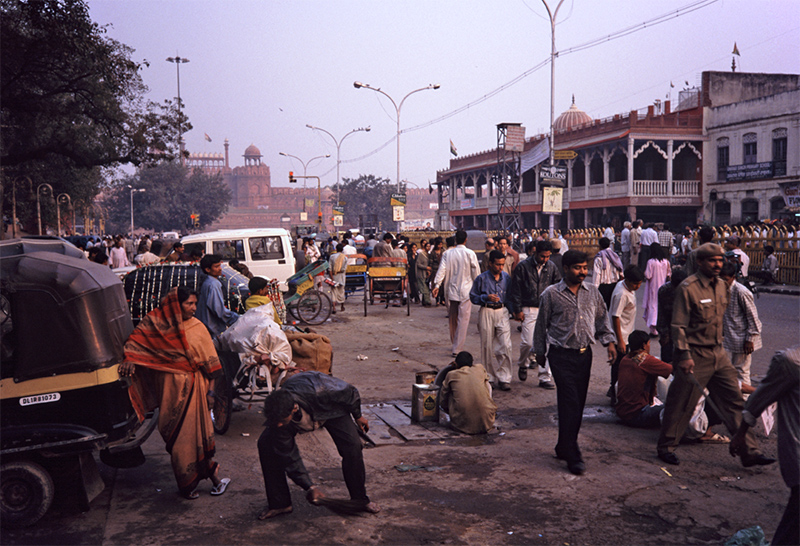 19 Nov 00
Evening in Chandi Chowk Road, Old Delhi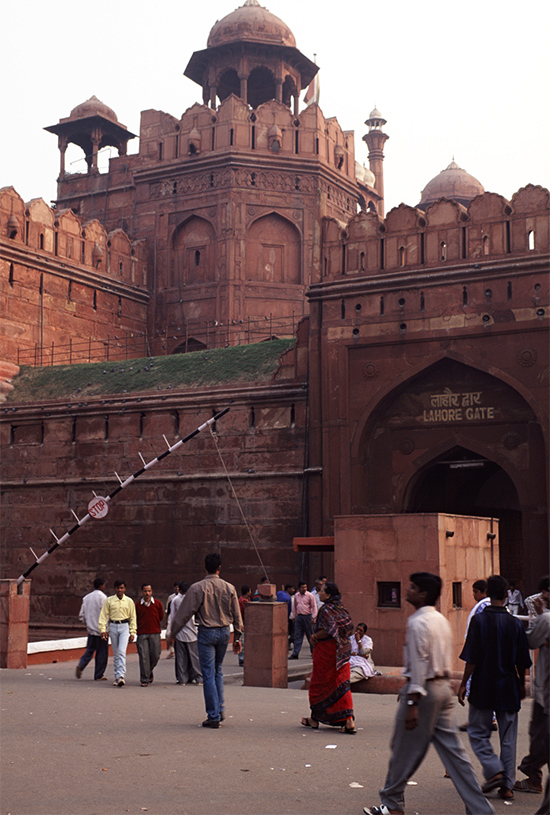 19 Nov 00
The Red Fort, Delhi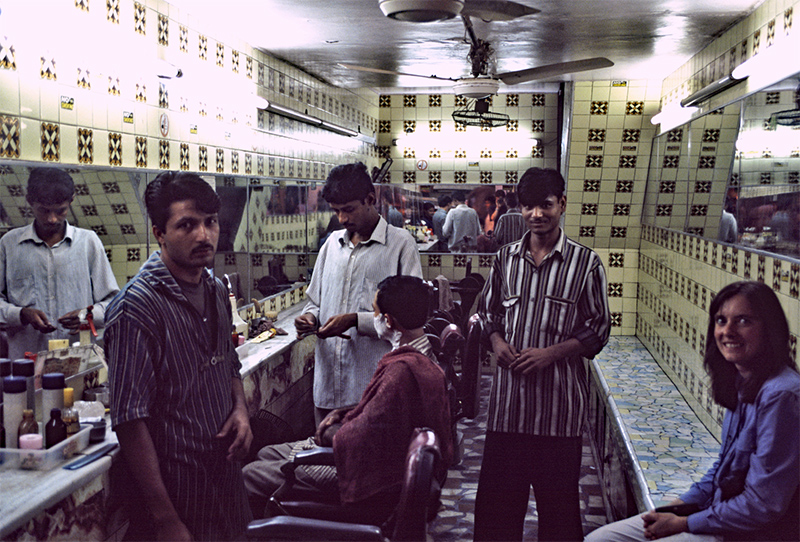 19 Nov 00
Waiting for a shave, Delhi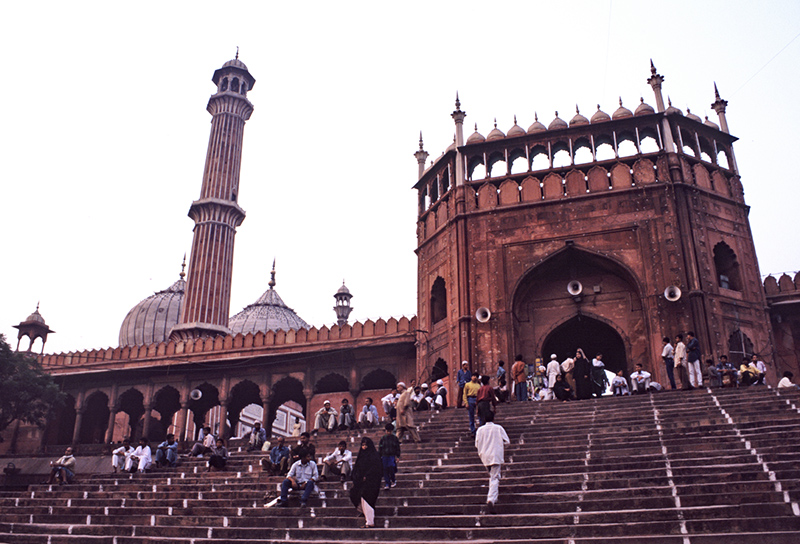 19 Nov 00
The Jama Masjid, Delhi
×
❯
❮