Pakistan
A Short Ride in the Hindu Kush
In the autumn of 1996 I was feeling in need of a small dose of adventure. According to the guidebooks, the North-West Frontier Province of Pakistan was about the most beautiful and dangerous place on Indian subcontinent — just the ticket!
Current UK govenment travel advice for Pakistan. The the North-West Frontier Province is now called Khyber Pakhtunkhwa.
I flew from Heathrow to Karachi with Emirates via Dubai, booked through Trailfinders. From Karachi I took a domestic flight with PIA to Peshawar and from there a minibus north to Timergara, from where I started cycling. On the return trip I flew with PIA from Islamabad to Karachi.
I stayed in Peshawar (2 nights), Timergara, Dir, Chitral (2 nights), Buni, Mastuj (2 nights), Sor Laspur, Teru, Shamran, Gilgit (3 nights), Dut, Kuk, Shimshal (2 nights), Zyarat, Passu, Gilgit, the Karakoram Highway and Karachi (2 nights).
Return to home page.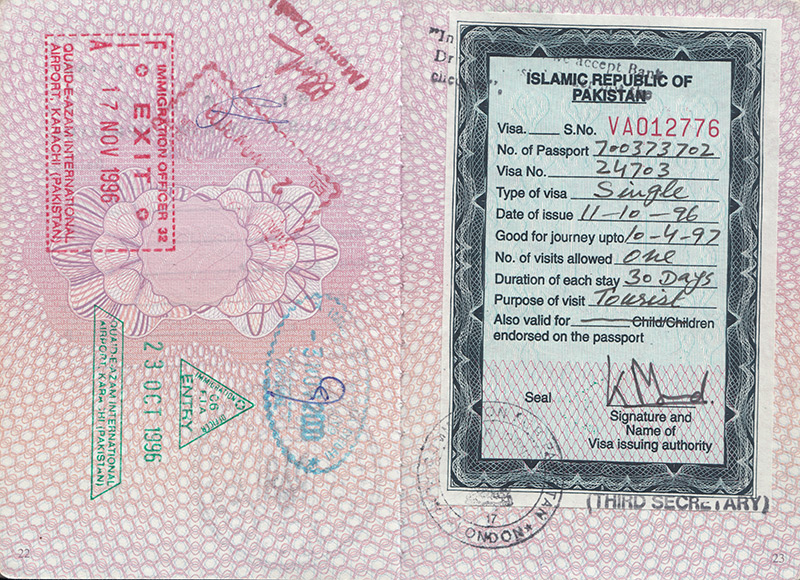 11 Oct 96
Pakistan visa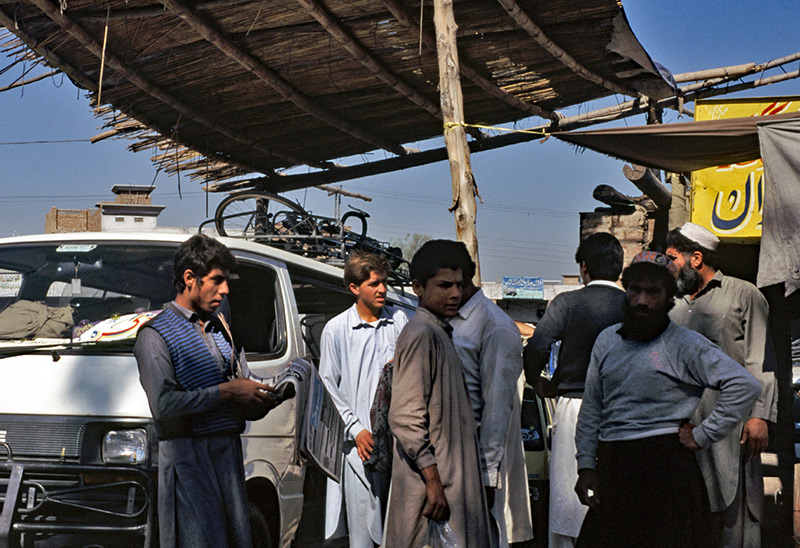 25 Oct 96
Loading the bike in Peshawar for the lift north to Timergara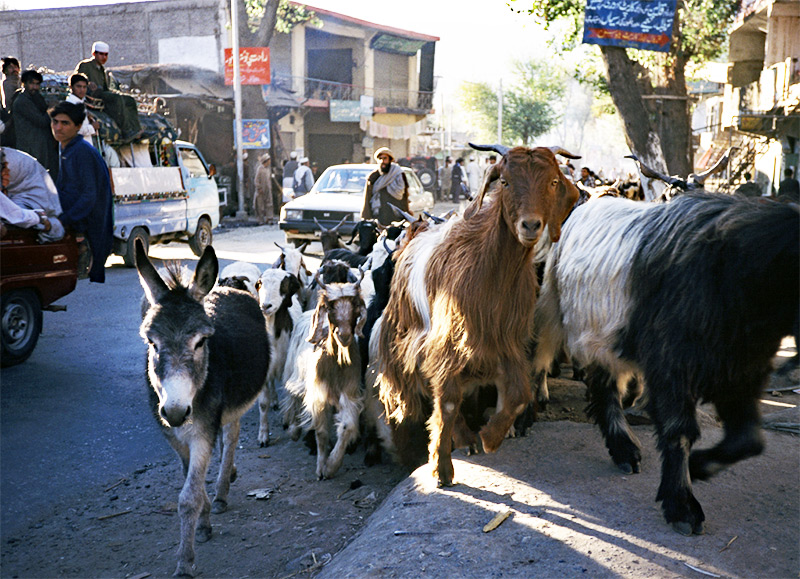 25 Oct 96
Timergara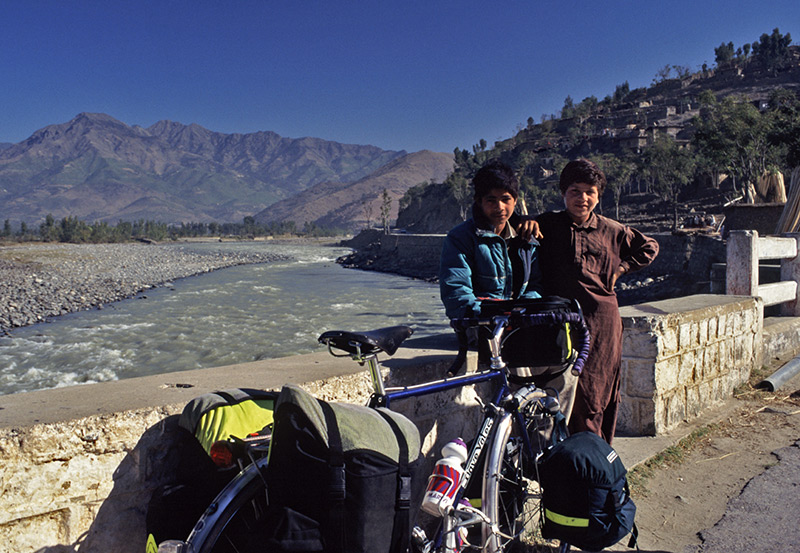 26 Oct 96
On the road to Dir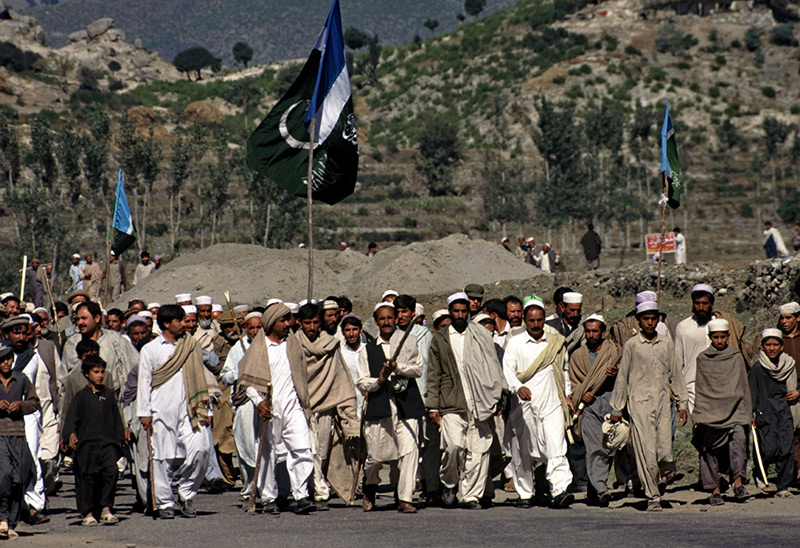 26 Oct 96
Political rally, preceding Benazir Bhutto's dismissal, near Warai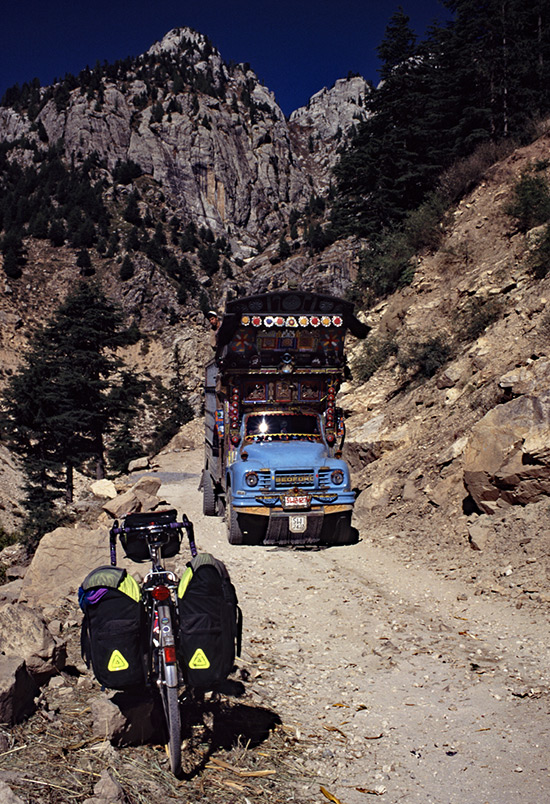 27 Oct 96
On the Lowari Pass (3118 m)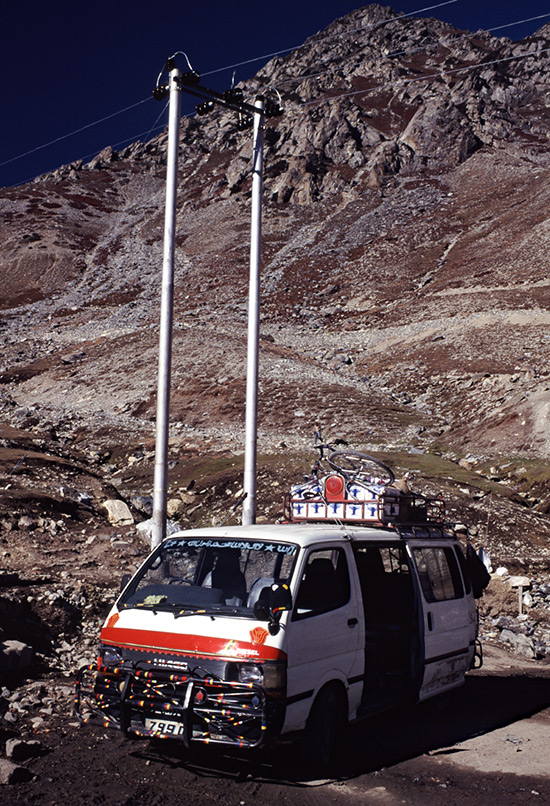 27 Oct 96
On the Lowari Pass (3118 m)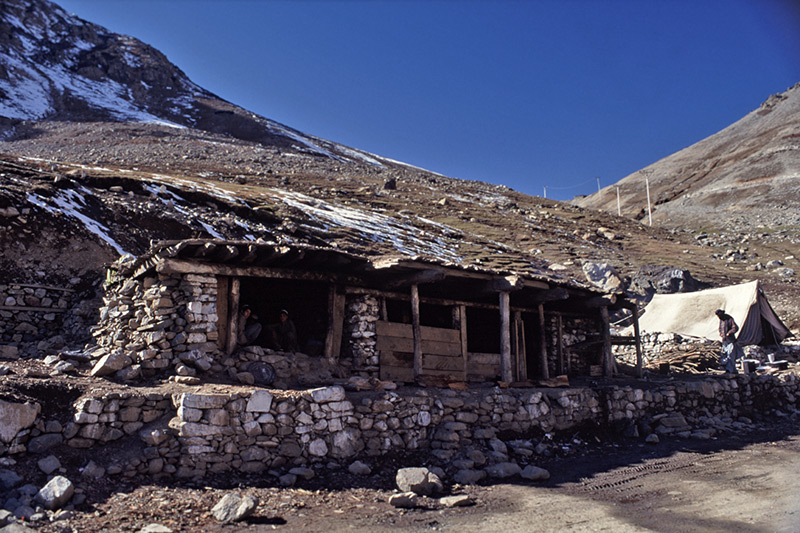 27 Oct 96
Dhaba on the Lowari Pass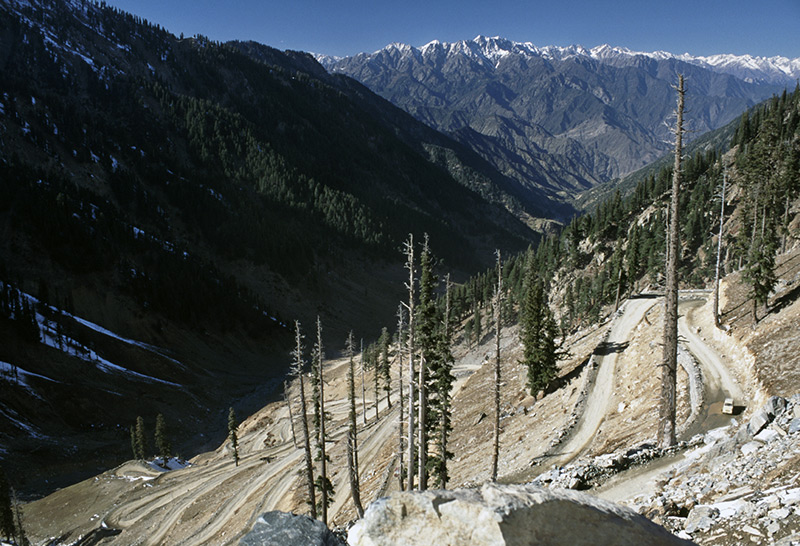 27 Oct 96
Descending the Lowari Pass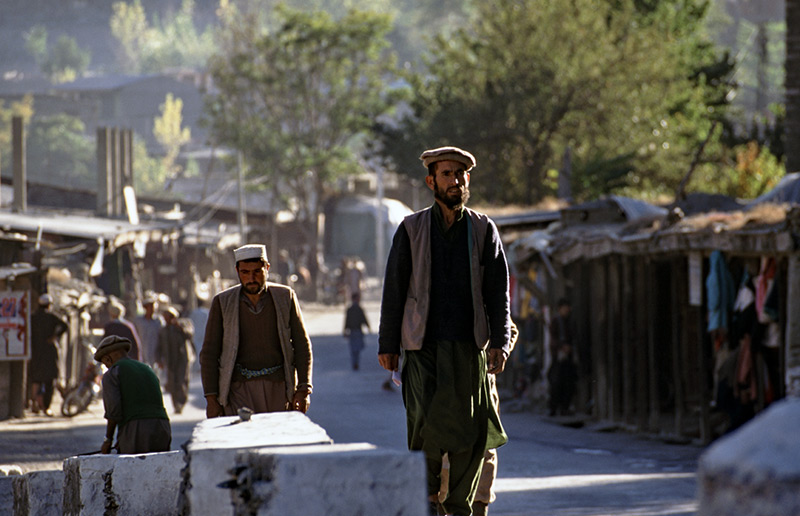 28 Oct 96
Chitral bazaar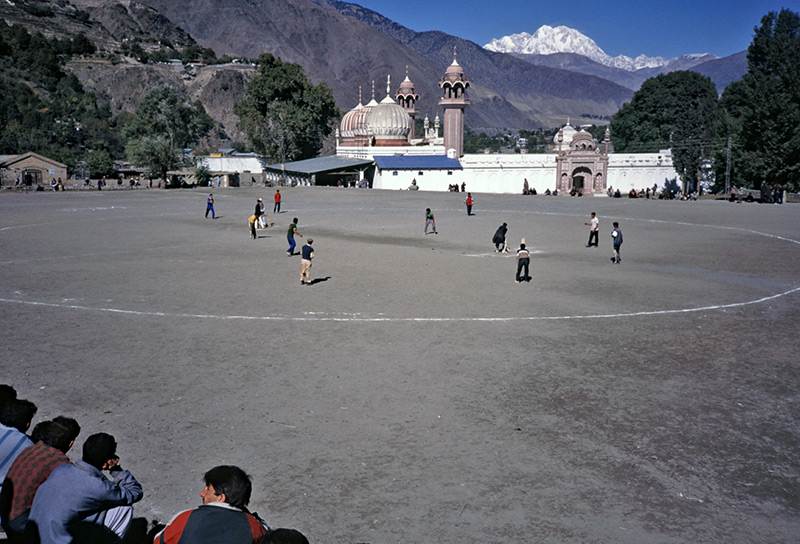 28 Oct 96
Chitral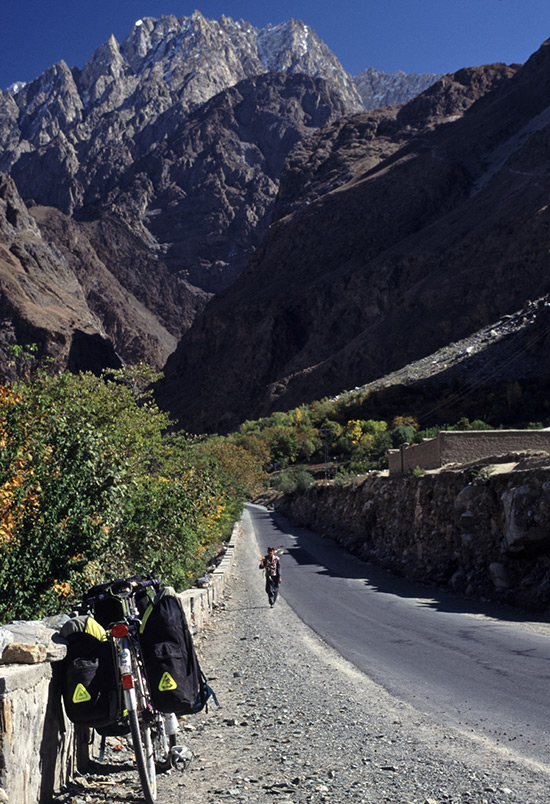 29 Oct 96
On the road to Buni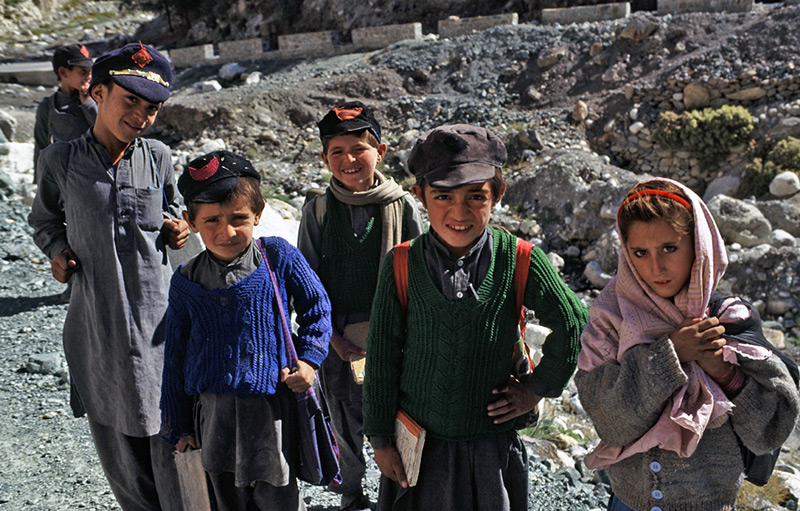 29 Oct 96
On the road to Buni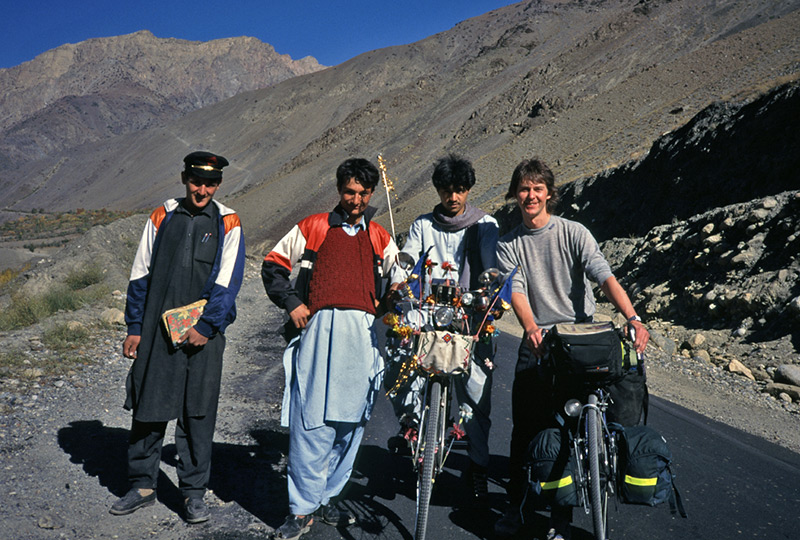 29 Oct 96
On the road to Buni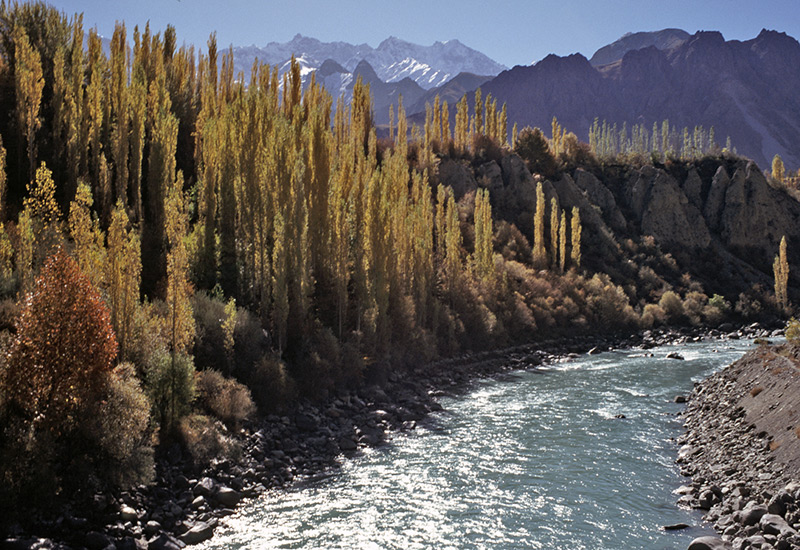 29 Oct 96
Konar river, Buni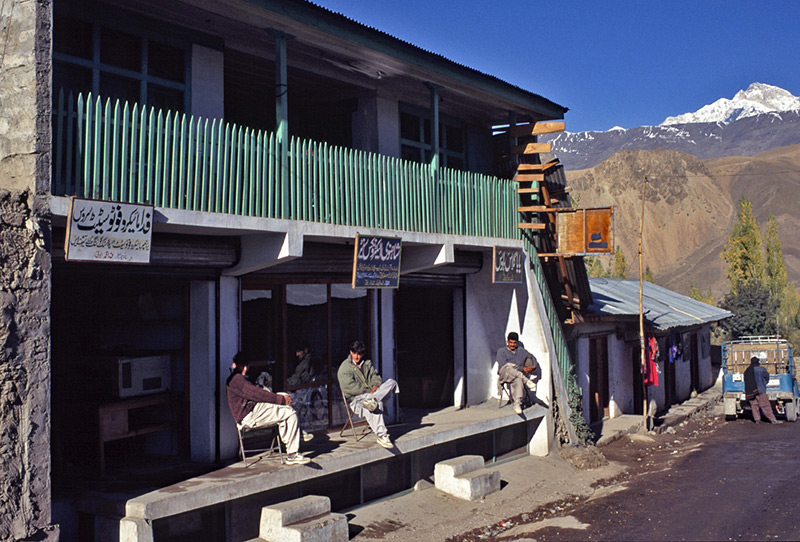 30 Oct 96
Buni Zoum Hotel, Buni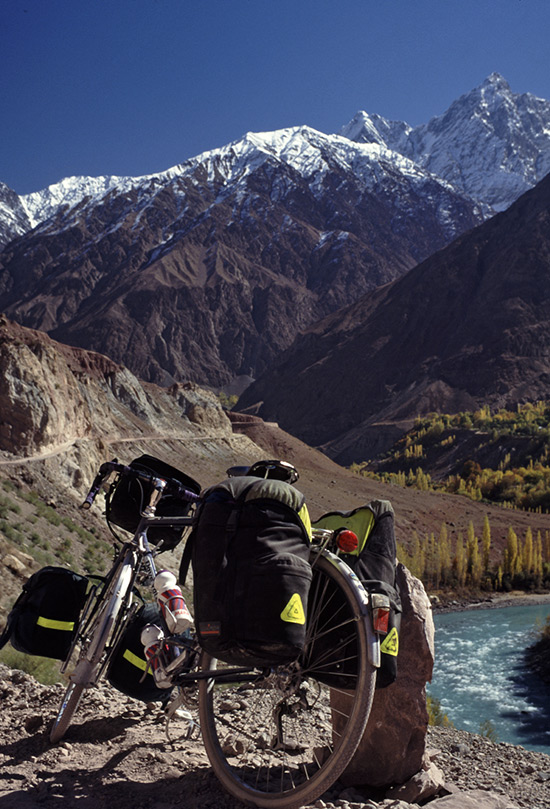 30 Oct 96
Between Buni and Mastuj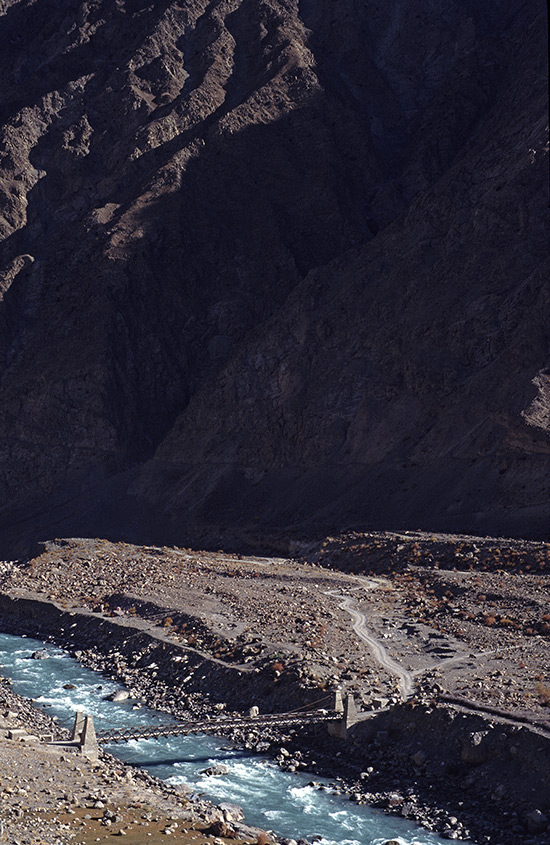 30 Oct 96
Approaching Mastuj, en-route from Buni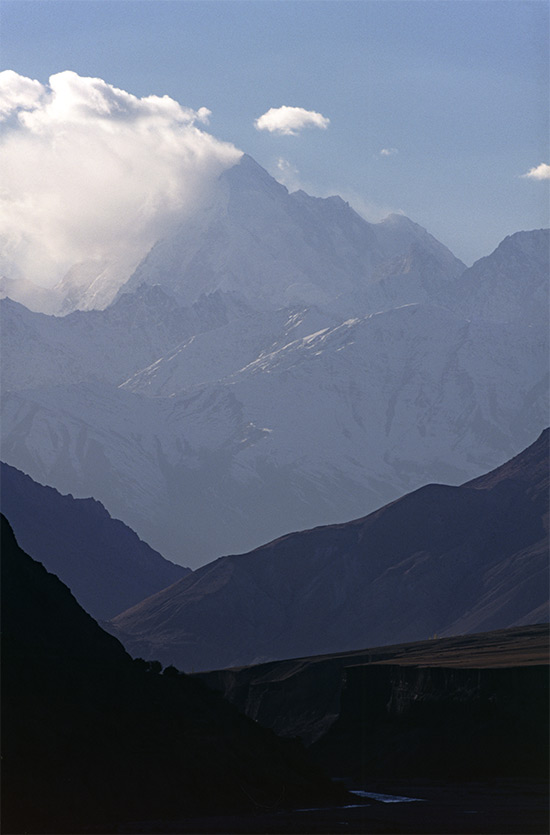 30 Oct 96
Tirich Mir 7708 m, highest in the Hindu Kush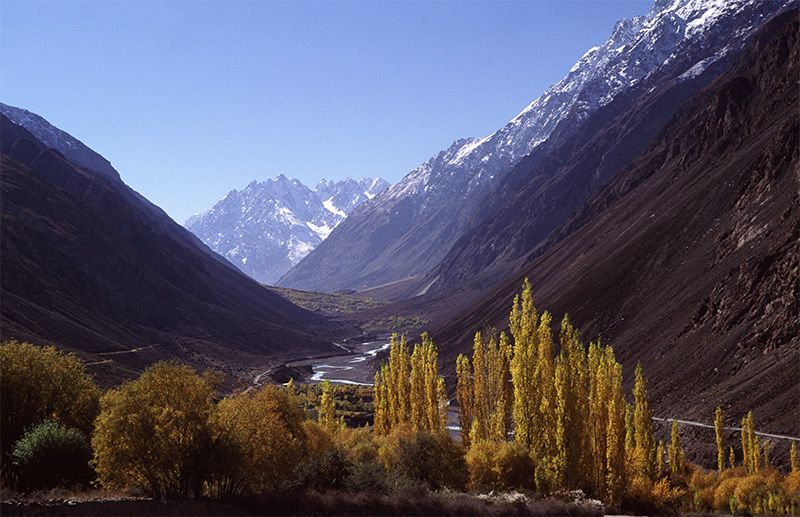 30 Oct 96
Looking south from Mastuj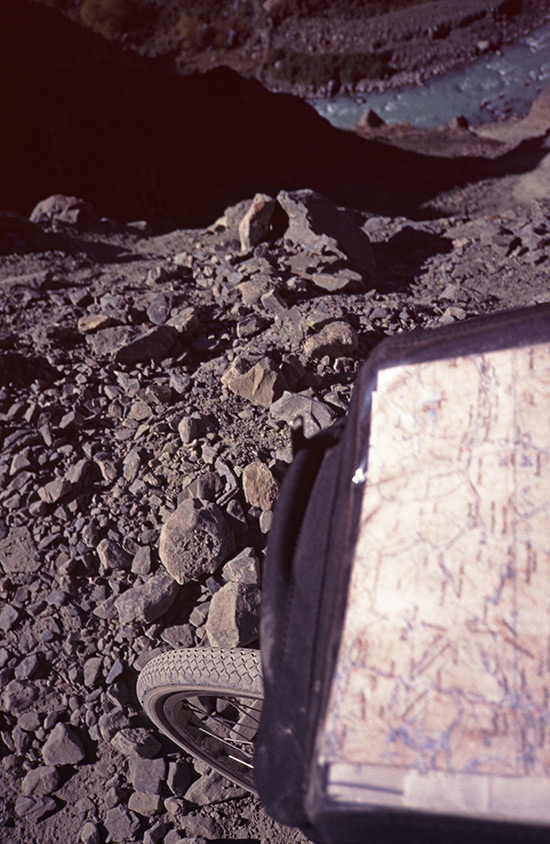 1 Nov 96
Mastuj River, on the way to Sor Laspur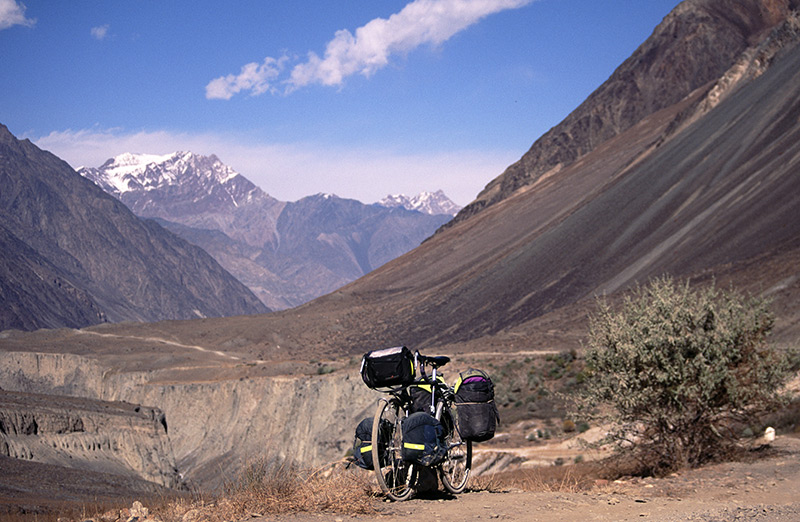 1 Nov 96
Between Mastuj and Sor Laspur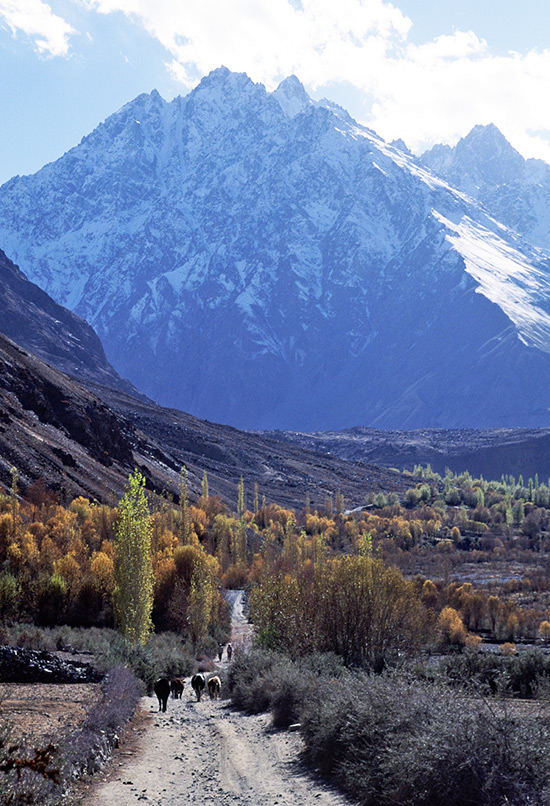 1 Nov 96
On the road to Sor Laspur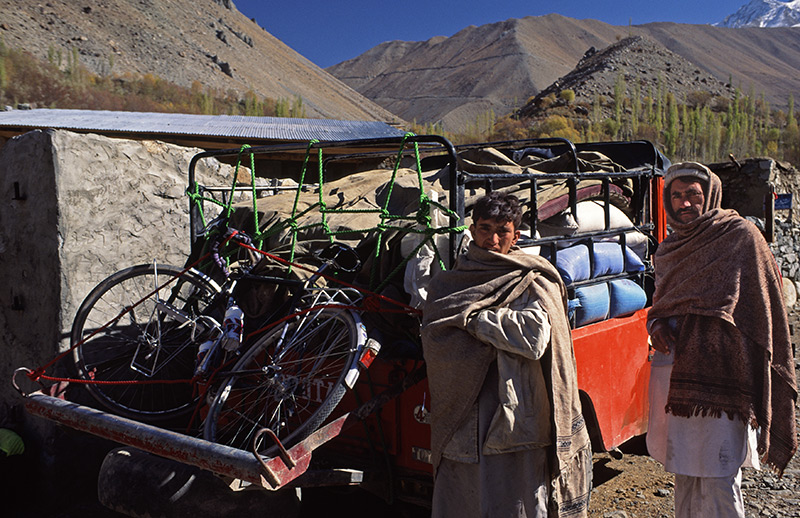 2 Nov 96
Sor Laspur, departing by jeep due to a broken panner bag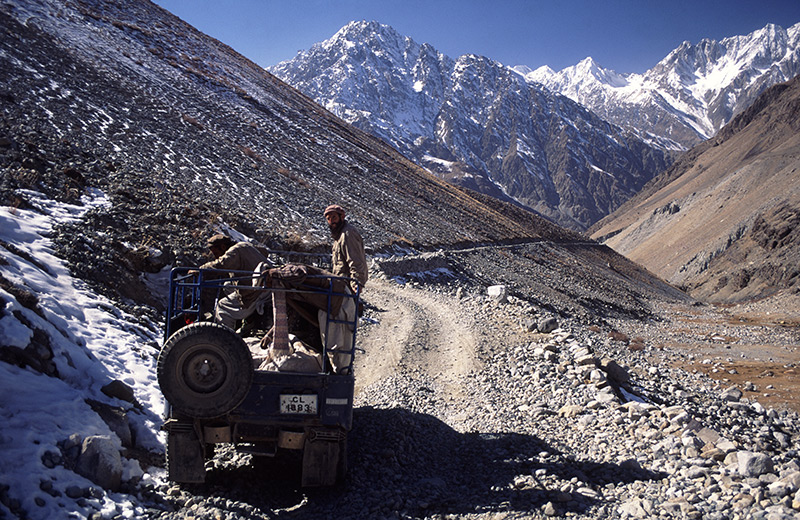 2 Nov 96
Shandur Pass, looking back towards Sor Laspur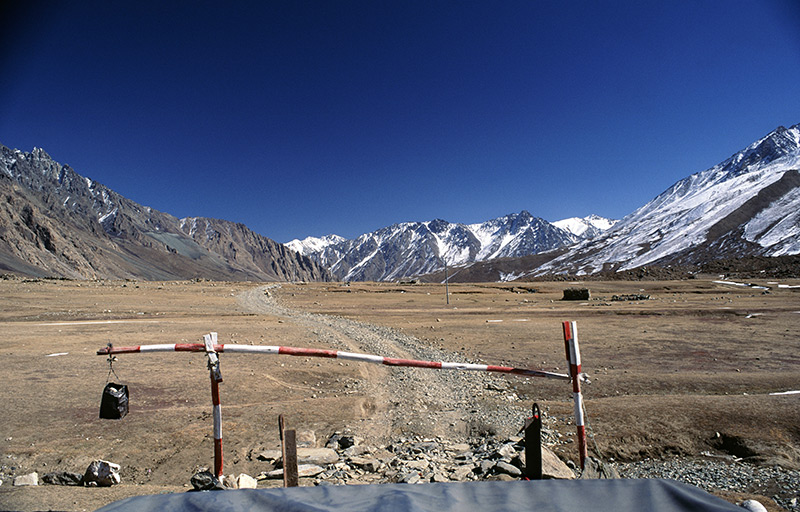 2 Nov 96
Shandur Top, 3734 m, the boundary with the Northern Areas and a polo ground in the summer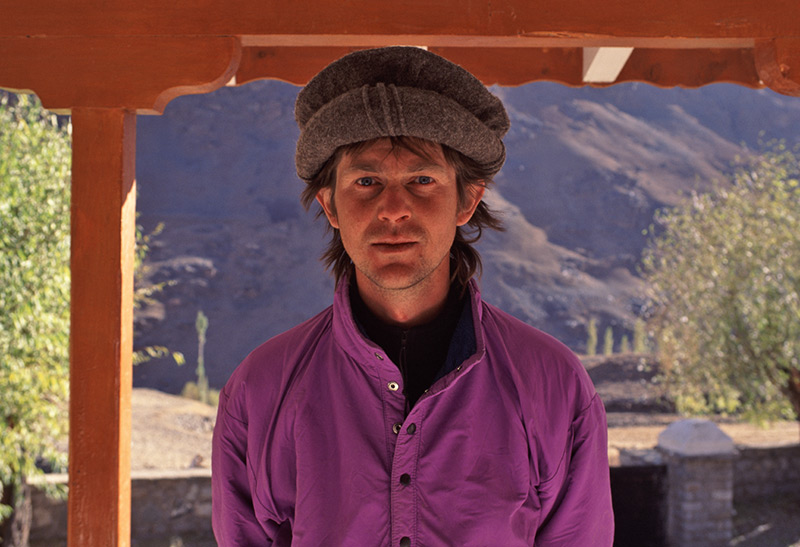 2 Nov 96
NAPWD rest house, Teru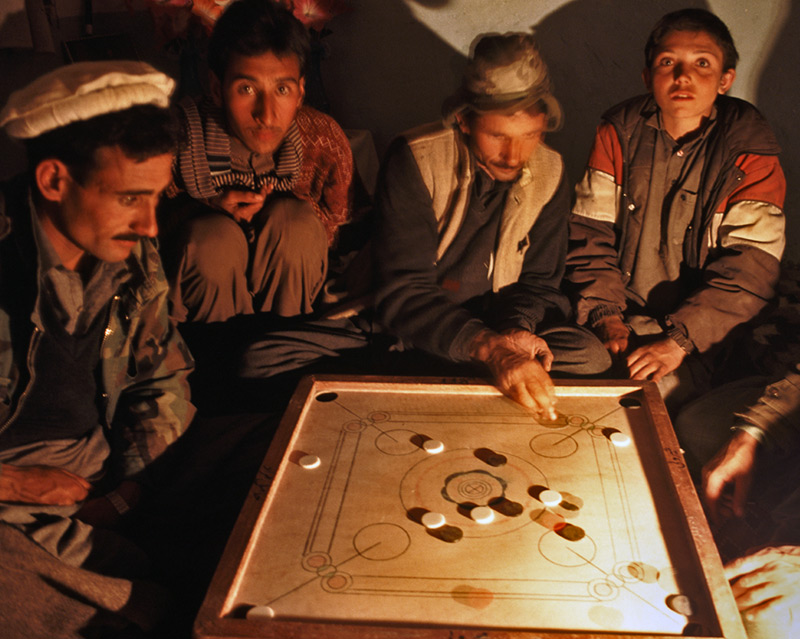 3 Nov 96
Carrom board, Shamran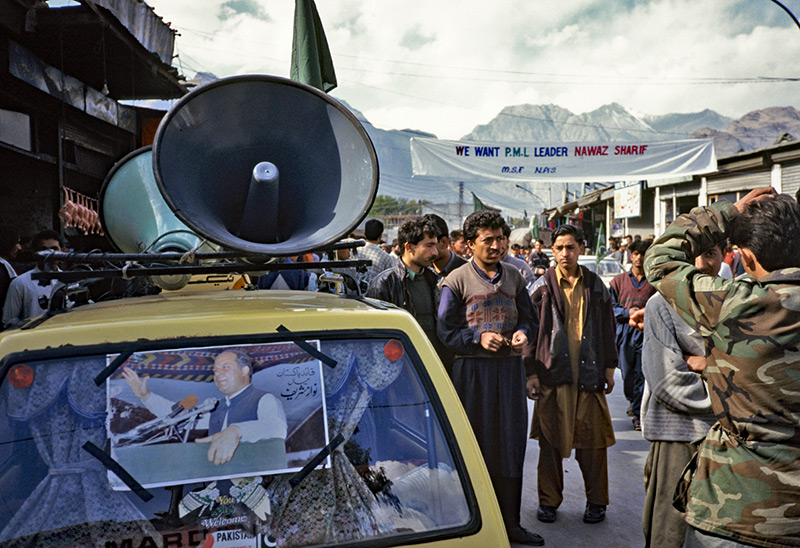 5 Nov 96
Political rally in Gilgit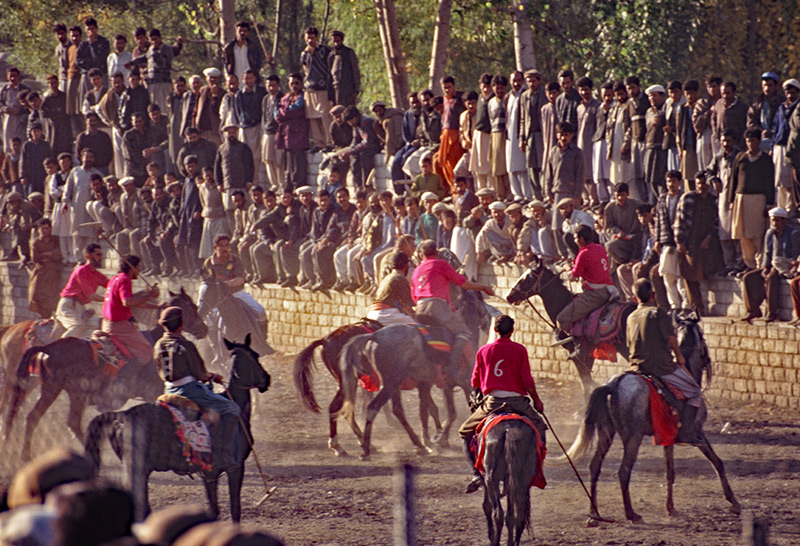 5 Nov 96
Polo match, Gilgit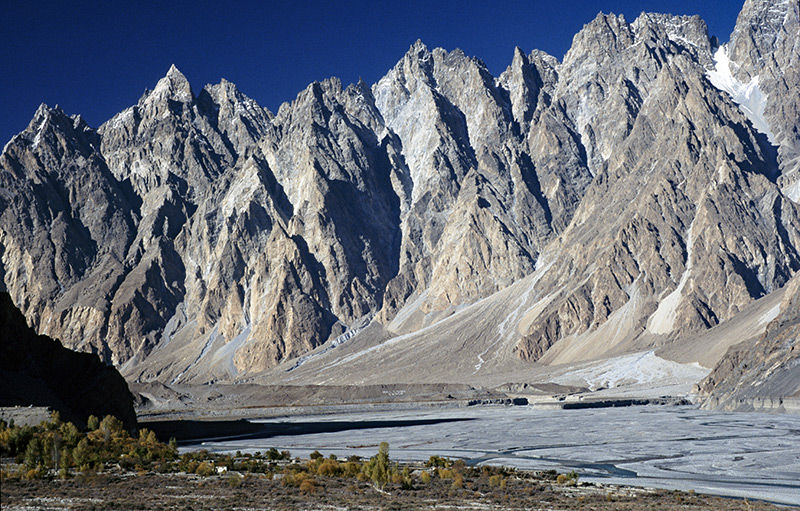 7 Nov 96
Passu, on the Karakoram Highway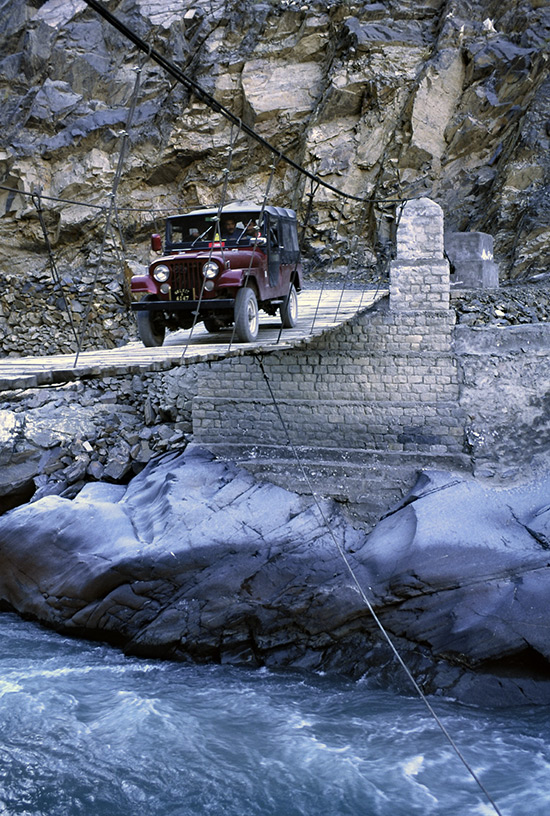 7 Nov 96
Nearing Dut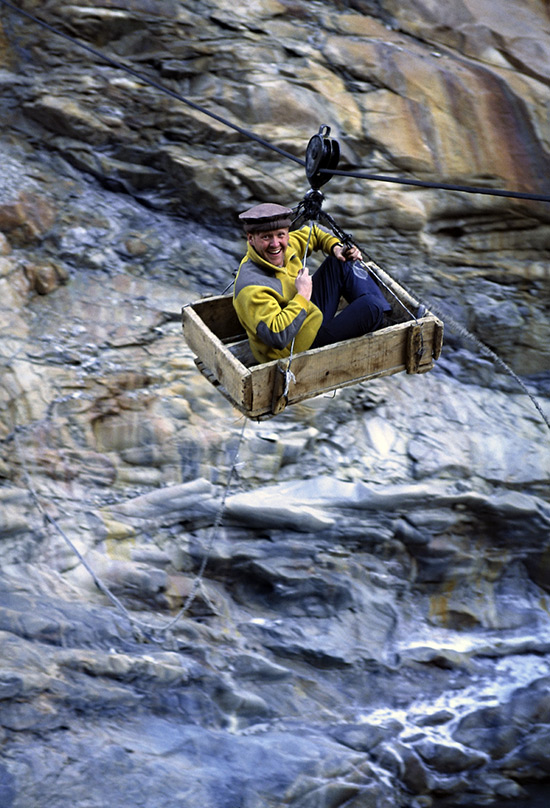 7 Nov 96
The final bridge before Dut had yet to be built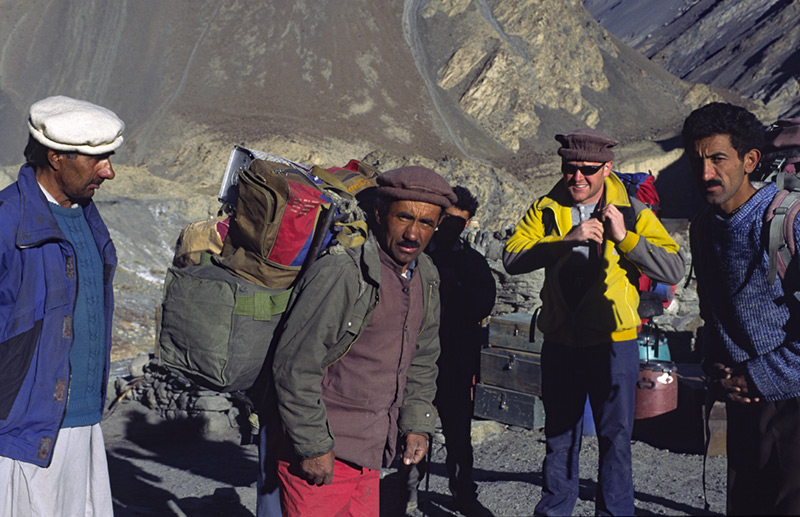 8 Nov 96
Mohamed Khan, Mohamed Wafa, John and Amin (Chris out of shot) preparing to leave Dut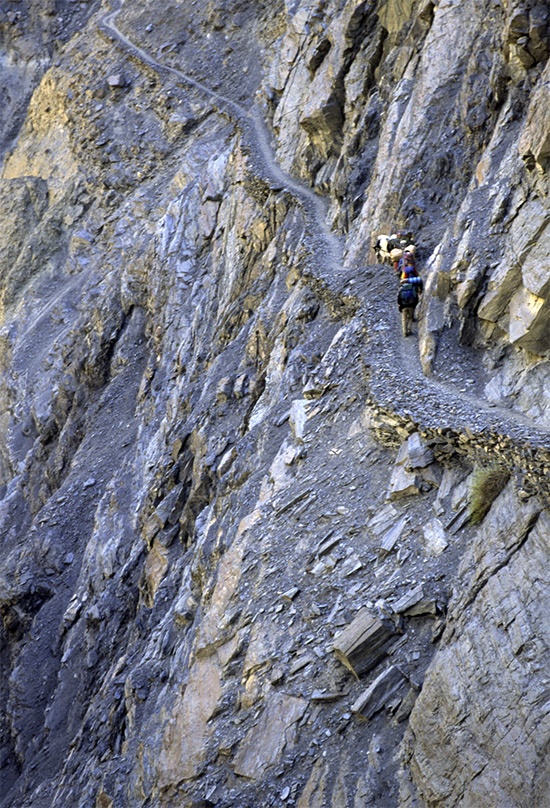 8 Nov 96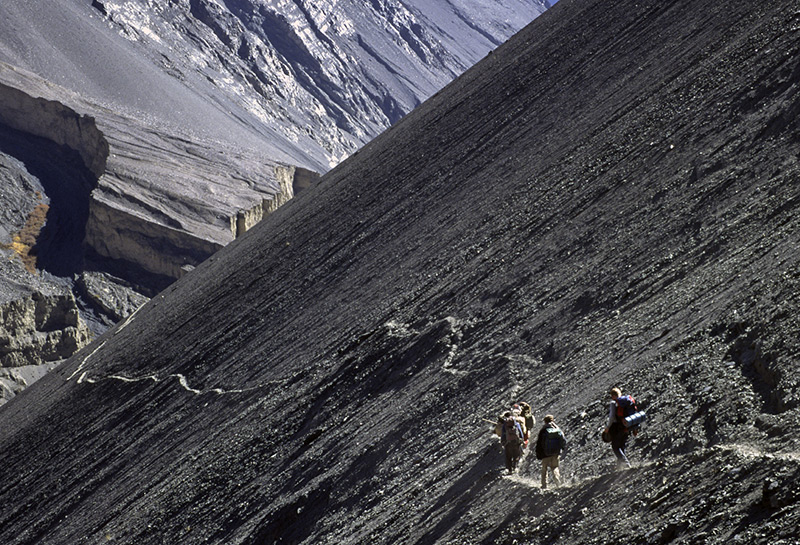 8 Nov 96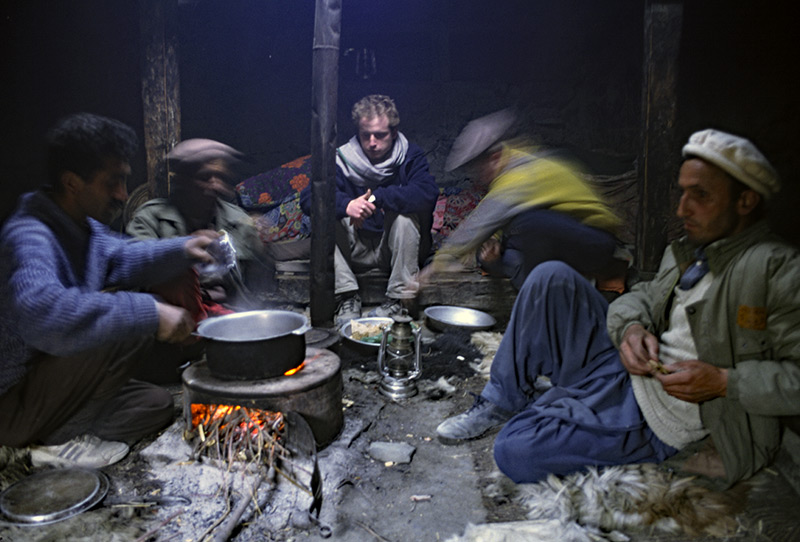 8 Nov 96
Lunch at Zyarat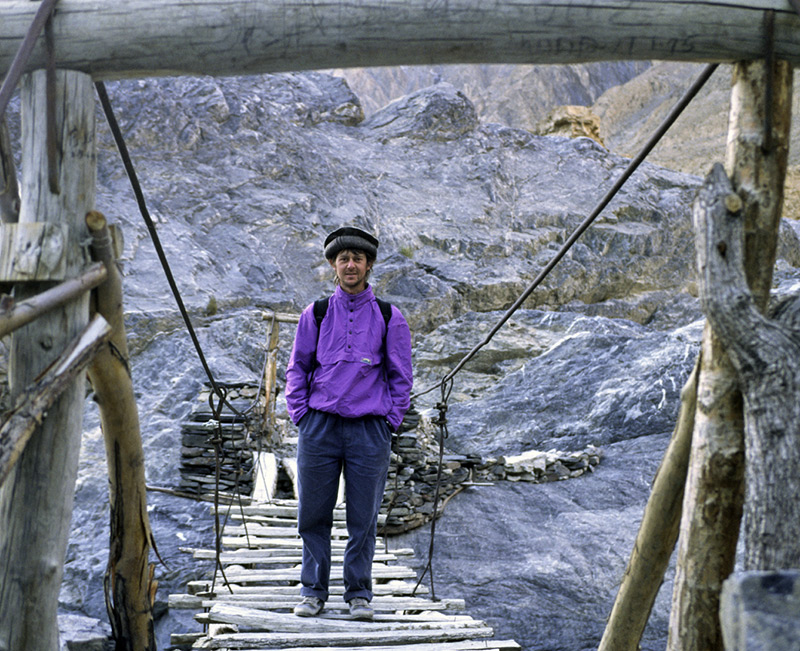 9 Nov 96
Shimshal River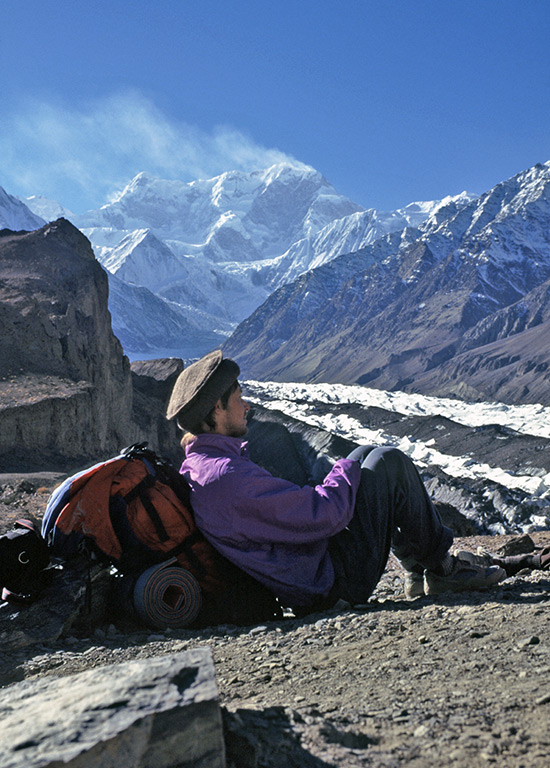 9 Nov 96
Mulungutti Glacier and Disteghil Sar (7885 m, 19
th
highest)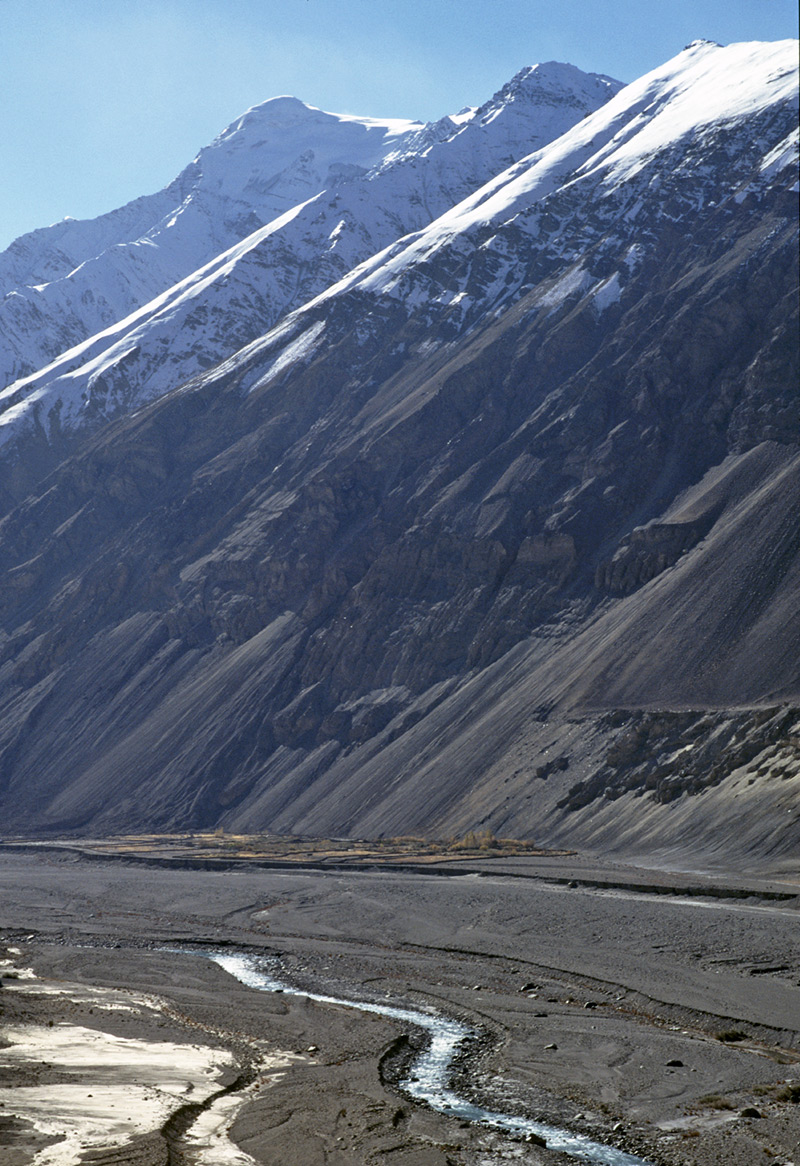 9 Nov 96
Fermanabad, only one house permanently occupied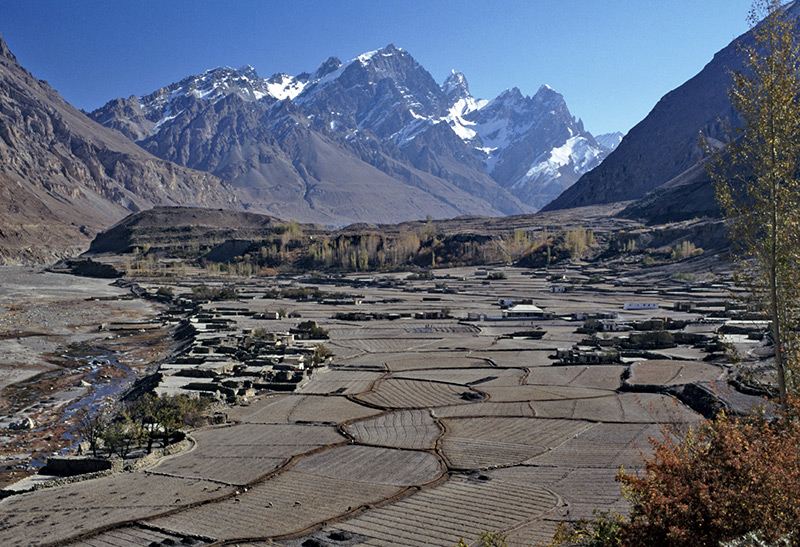 9 Nov 96
Shimshal village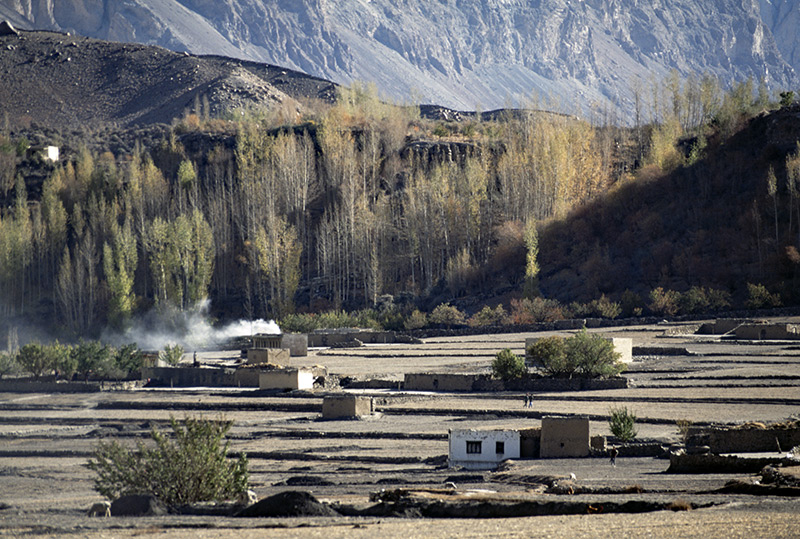 10 Nov 96
Shimshal village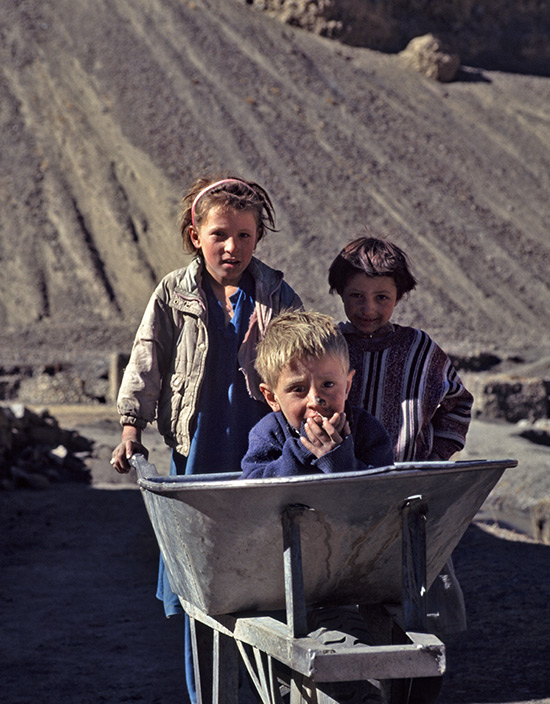 10 Nov 96
Shimshal village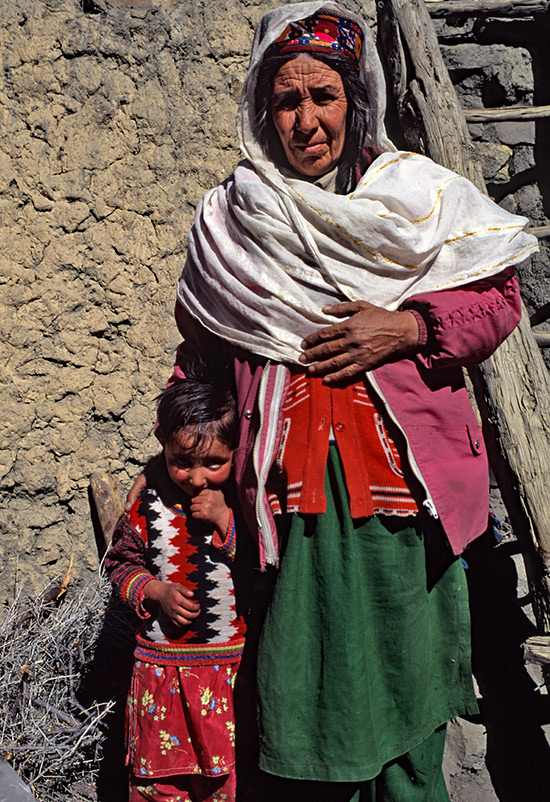 10 Nov 96
Friends and relations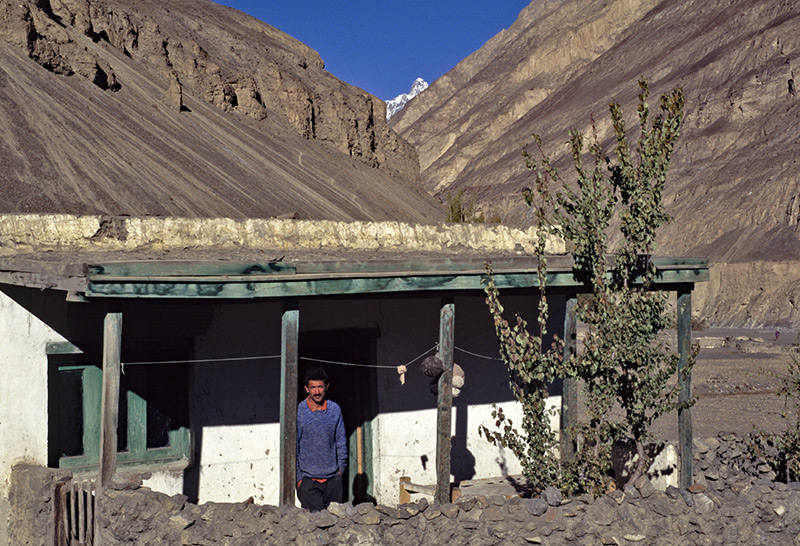 10 Nov 96
Our guide Amin outside his house in Shimshal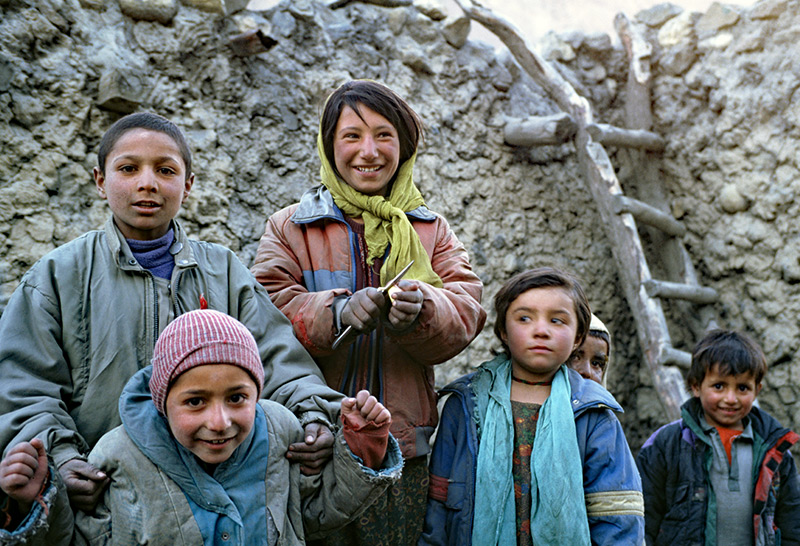 10 Nov 96
Preparing dinner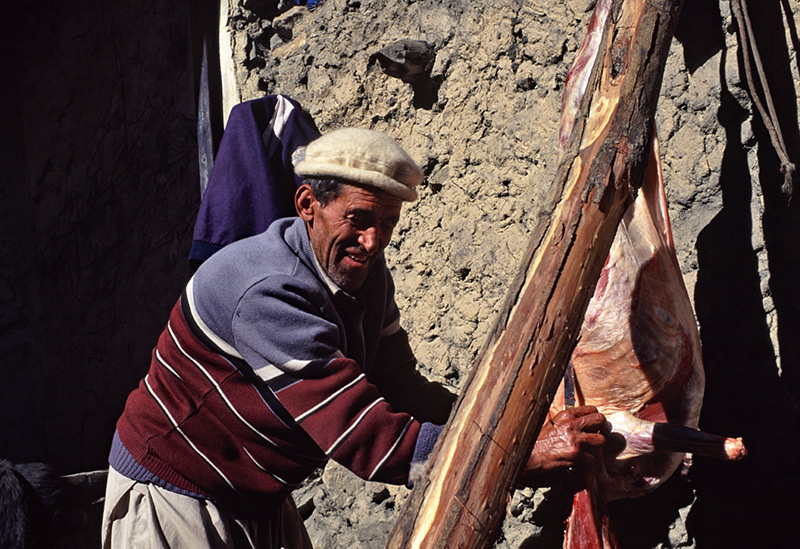 10 Nov 96
Butchering dinner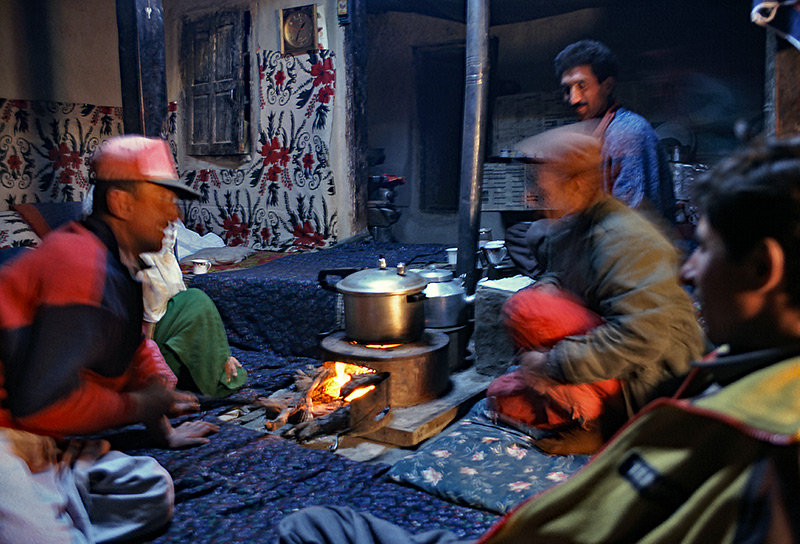 10 Nov 96
Cooking dinner in Amin's house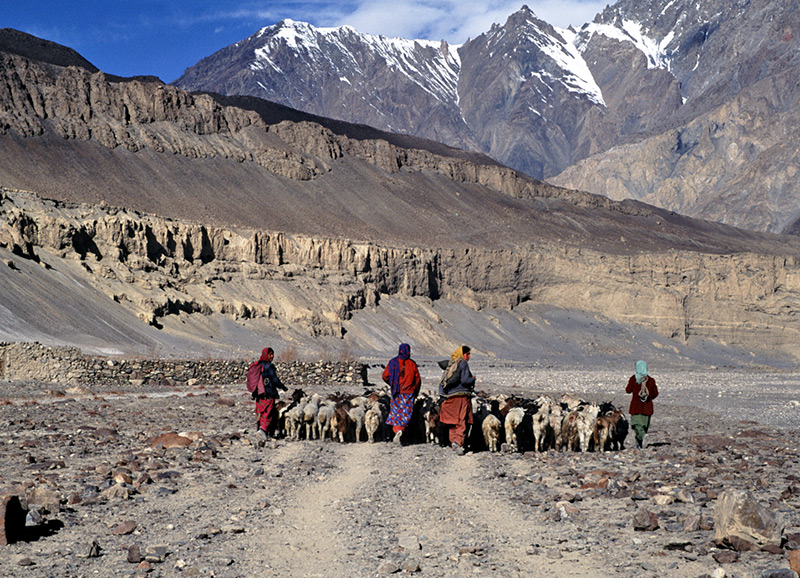 11 Nov 96
Setting off back to Dut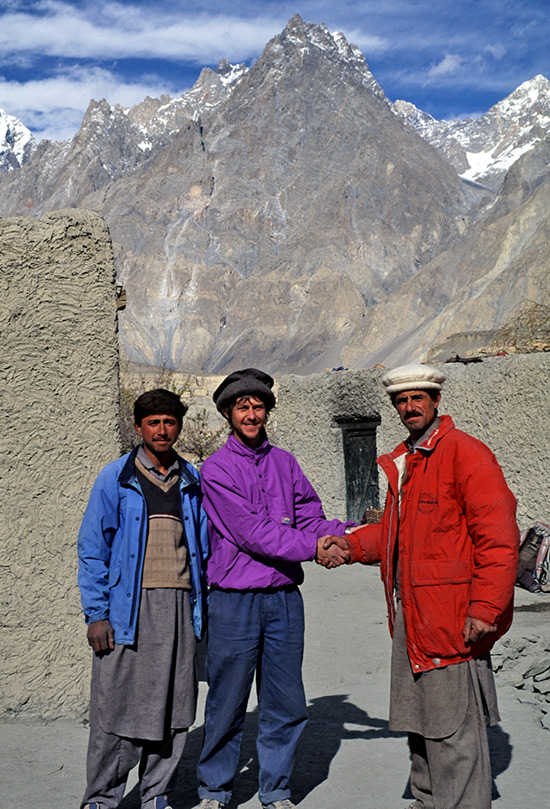 11 Nov 96
Pakistani mountaineer
Meherban Shah
, at his home in Fermanabad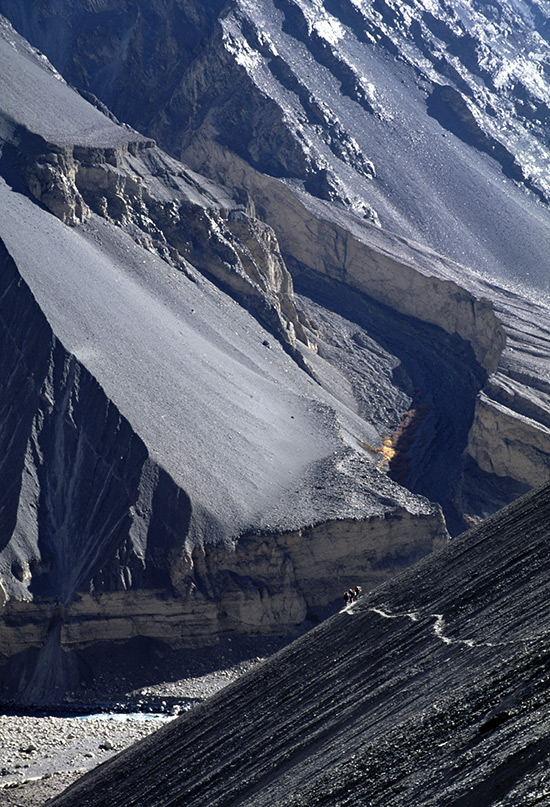 12 Nov 96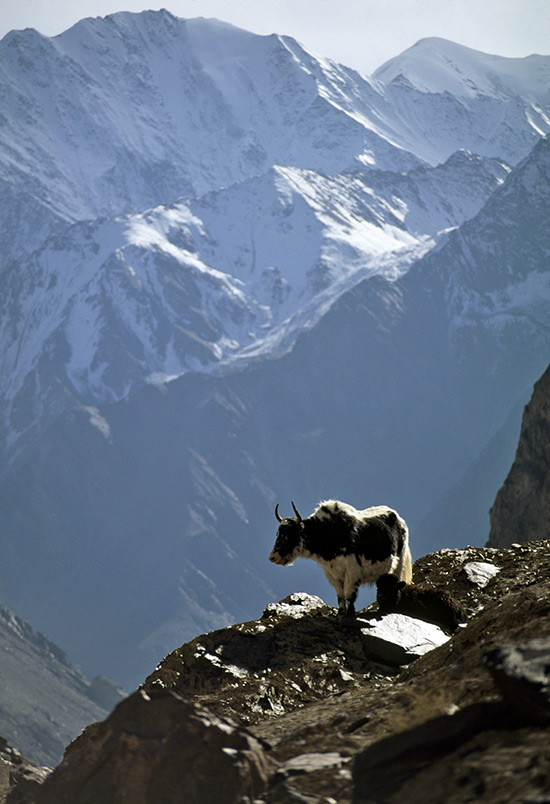 12 Nov 96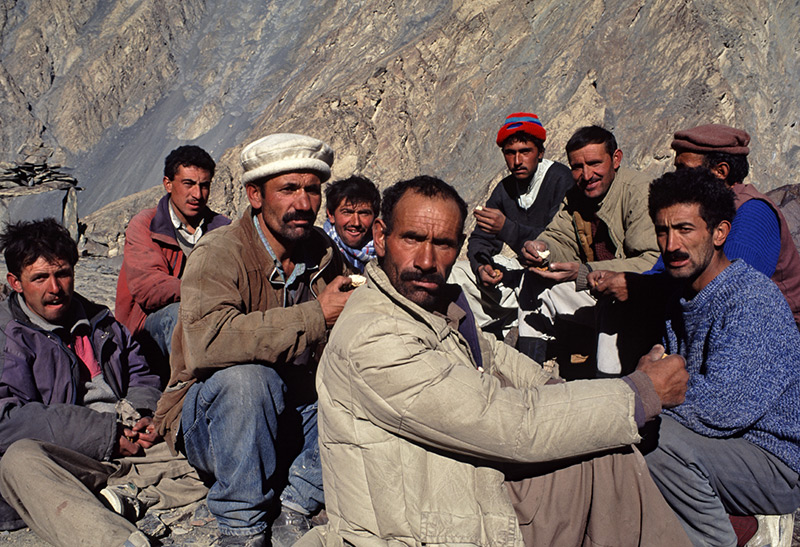 12 Nov 96
Amin and a group of yak hearders heading towards Shimshal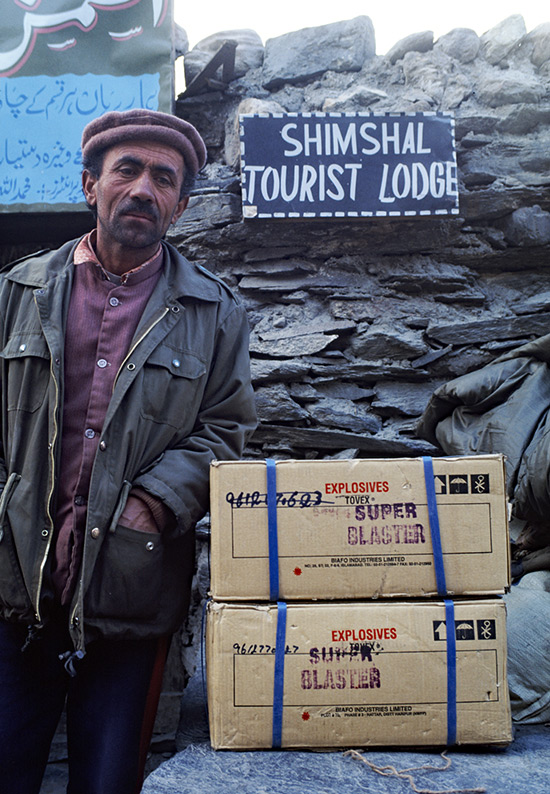 12 Nov 96
Mohamed Wafa at Dut
×
❯
❮