Morocco
In November 1993, in an attempt to avoid the onset of the British winter, Simon and I flew south to go cycling in Morocco. It snowed!
Our route took us from Marrakesh south over the Atlas mountains and then east in to the Draa valley. After a few days in Zagora we took buses via Boumalne Dades (and a day ride up the Gorges du Dades) to Ouarzazate. We got back on the bikes and rode north via the film-set village of Aït Ben Haddou and the Tizi n'Tichka pass back to Marrakesh. We spent the last few days of our trip relaxing in Essaouira.
Only in Zagora and Essaouira was it ever really warm.
We stayed in: Marrakesh (Hôtel Souria), Asni (Grand Hôtel du Toubkal), Aroumd (home stay), Ijoukak (cafe rooms), Aoulouz (cafe rooms), Taliouine (Auberge Souktana), Taznakht (Hôtel Zenaga), Agdz (Hotel Kissane), Zagora (Hotel Kasbha Asmaa), Boumalne Dades (Hotel Salam), Aït Ben Haddou (Auberge El Ouidane), Telouet (Auberge Telouet), Ait Ourir (Le Coq Hardi) and Essaouira (Hotel Sahara).
Return to home page.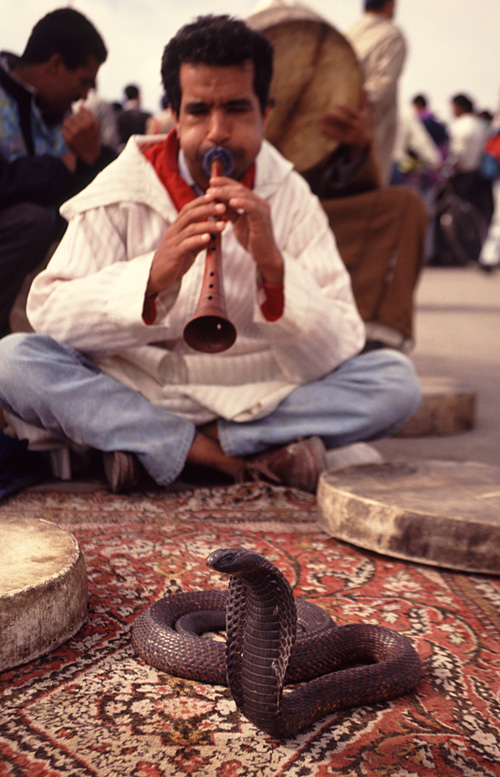 31 Oct 93
Jemaa el-Fnaa, Marrakesh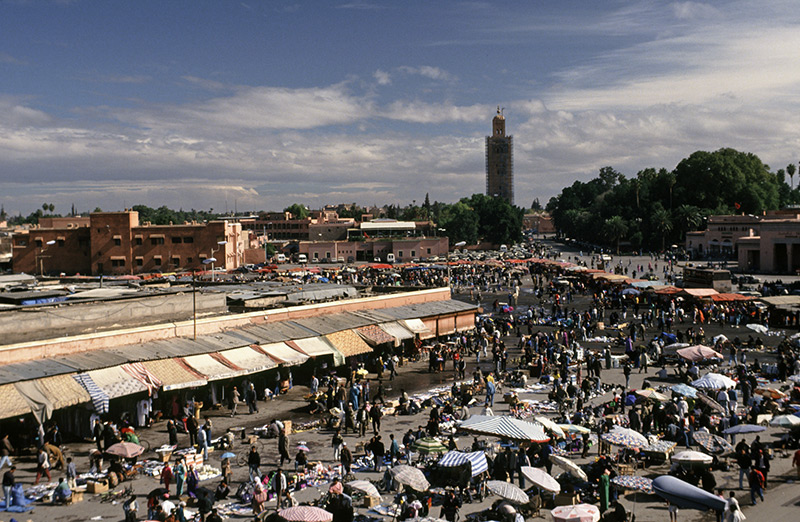 31 Oct 93
Jemaa el-Fnaa from the Café de France, Marrakesh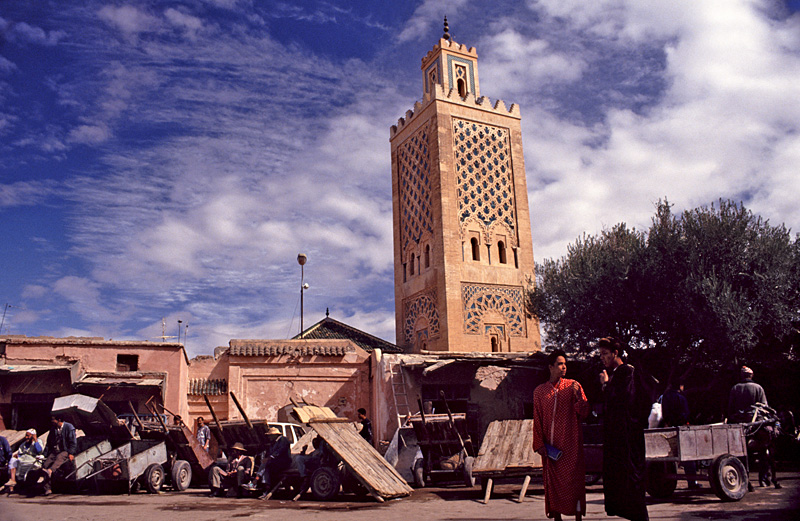 31 Oct 93
Marrakesh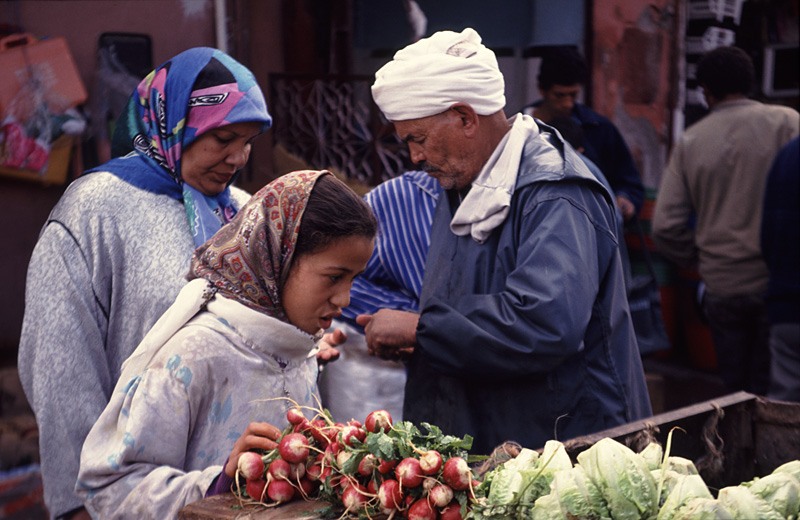 31 Oct 93
Marrakesh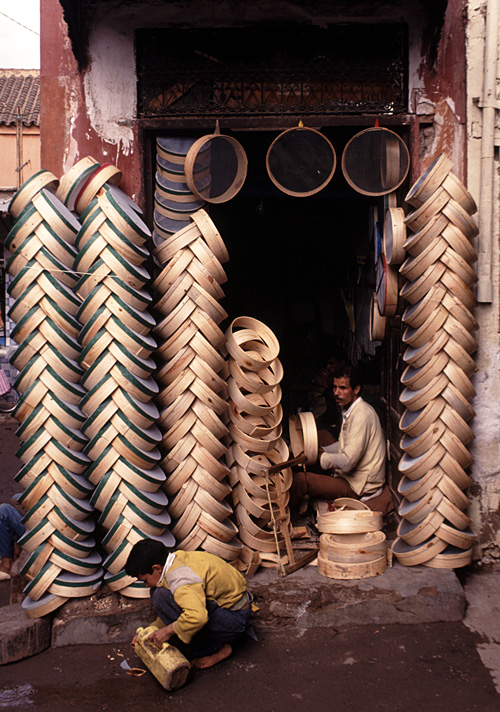 31 Oct 93
Marrakesh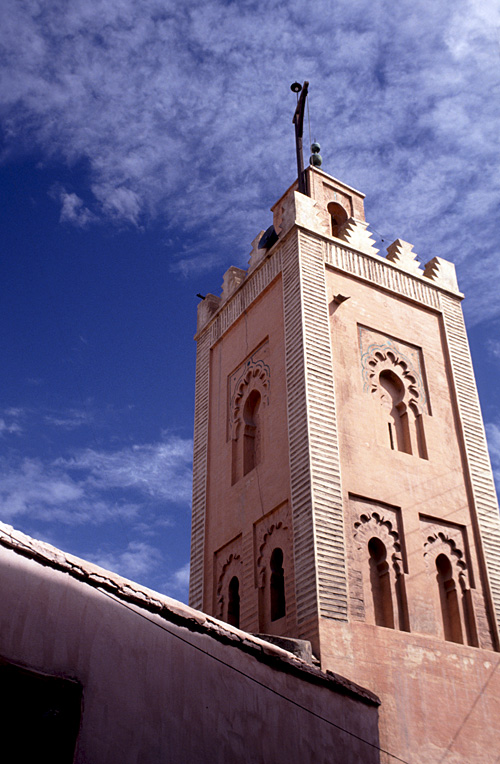 31 Oct 93
Marrakesh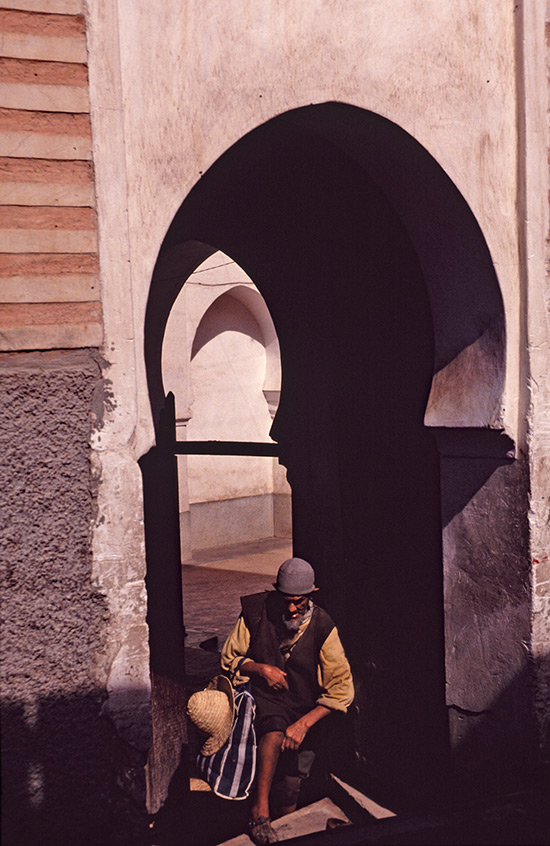 31 Oct 93
Marrakesh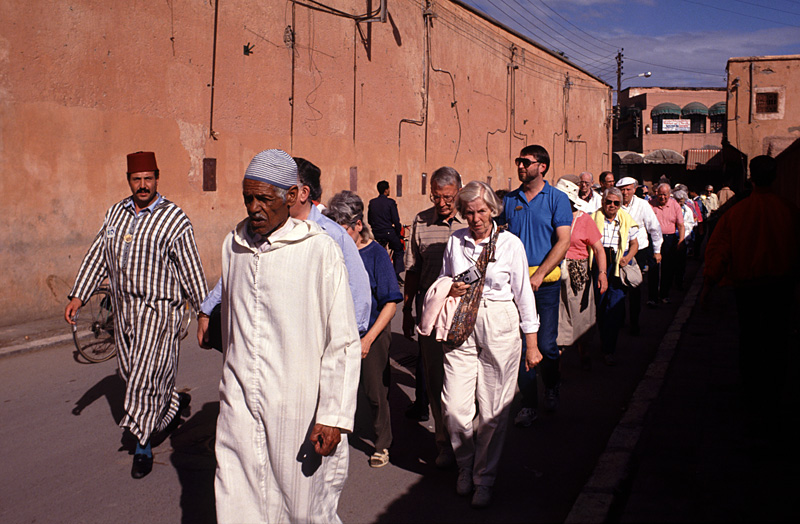 31 Oct 93
Marrakesh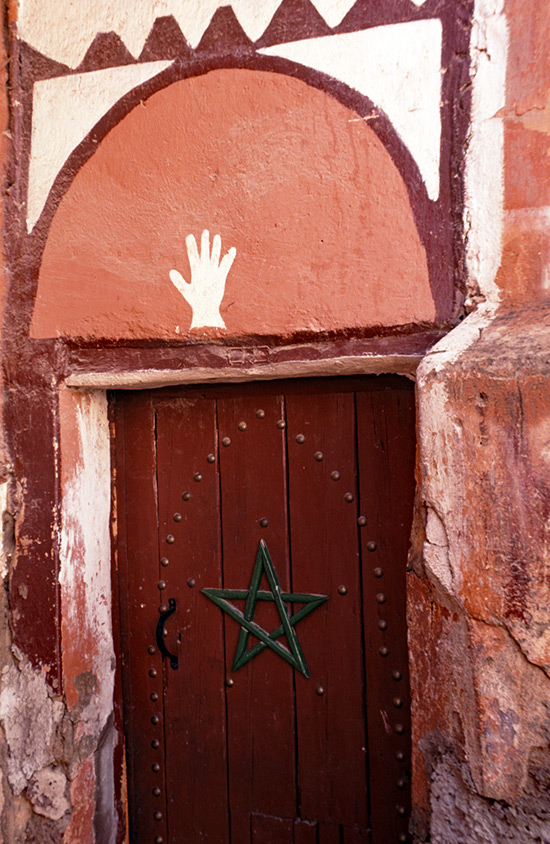 31 Oct 93
Marrakesh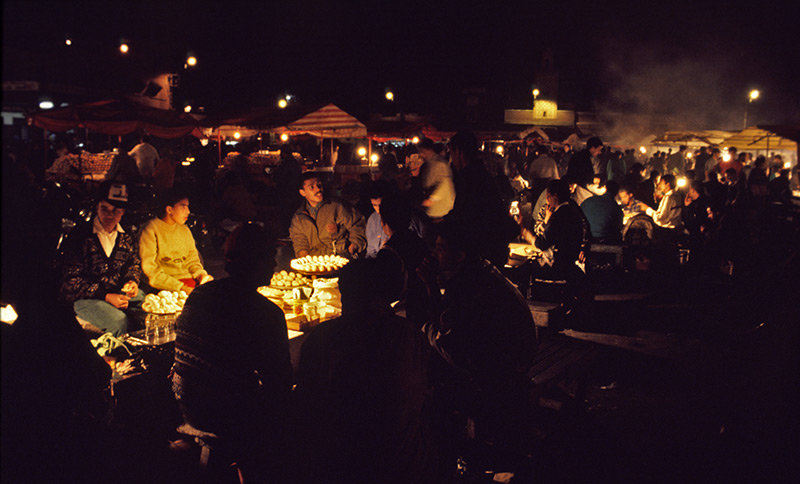 31 Oct 93
Jemaa el-Fnaa, Marrakesh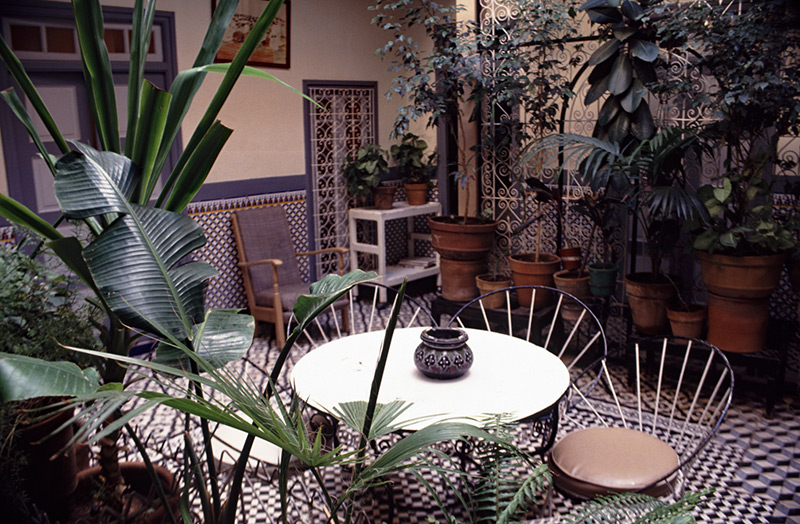 31 Oct 93
Hôtel Souria, Marrakesh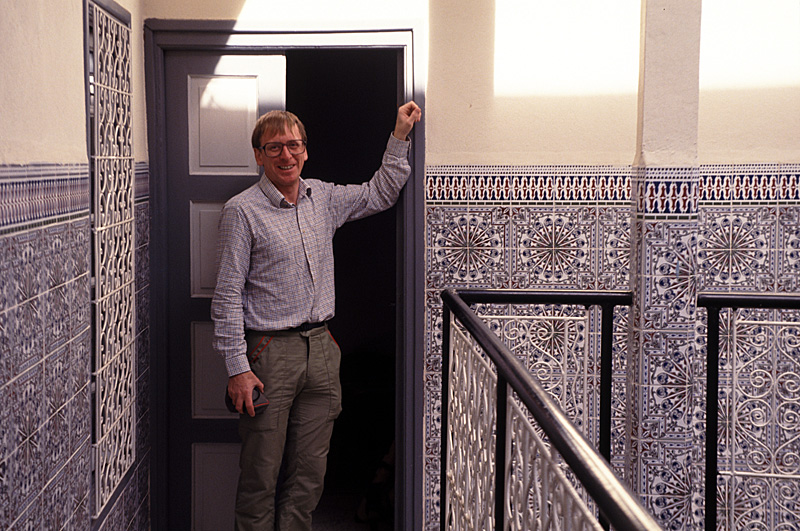 31 Oct 93
Hôtel Souria, Marrakesh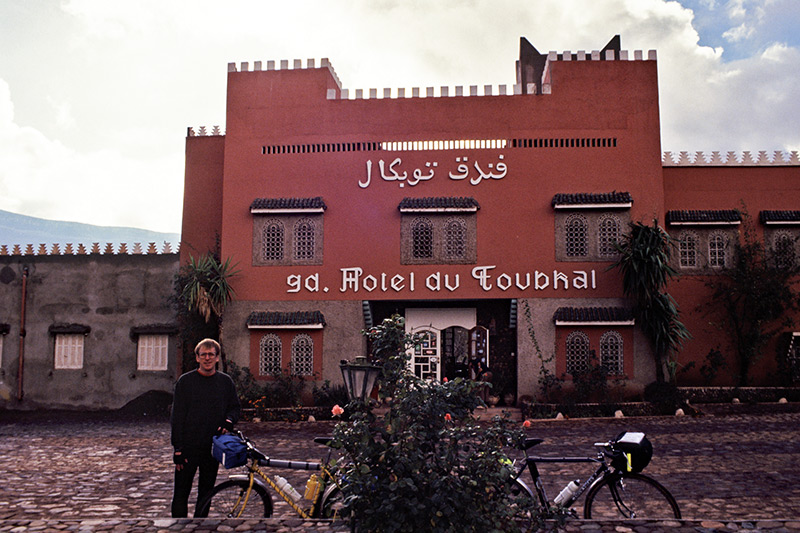 1 Nov 93
Grand Hotel du Toubkal, Asni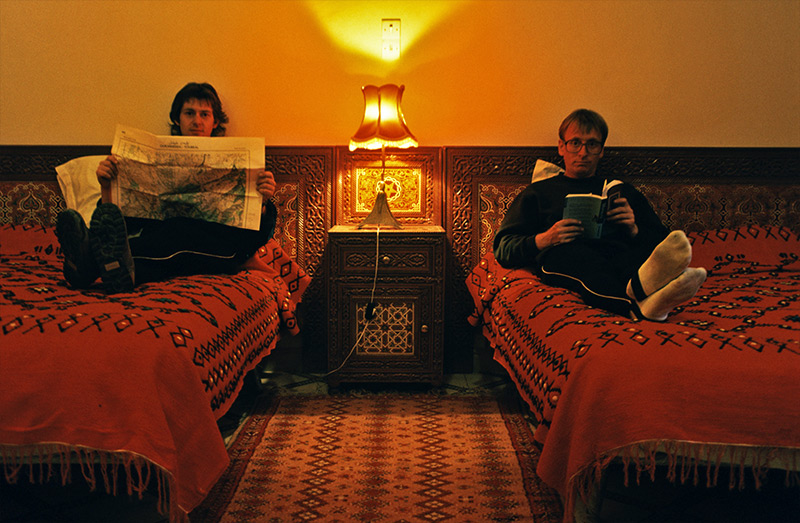 1 Nov 93
Grand Hotel du Toubkal, Asni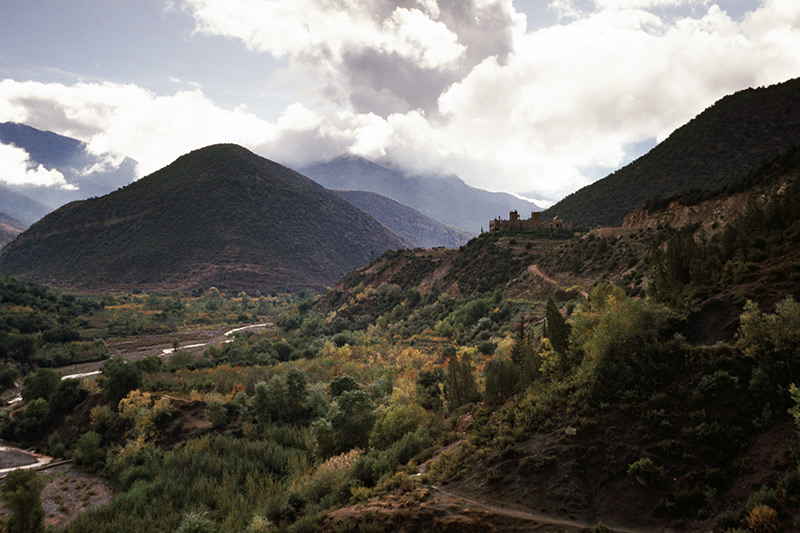 2 Nov 93
Rhirhaia valley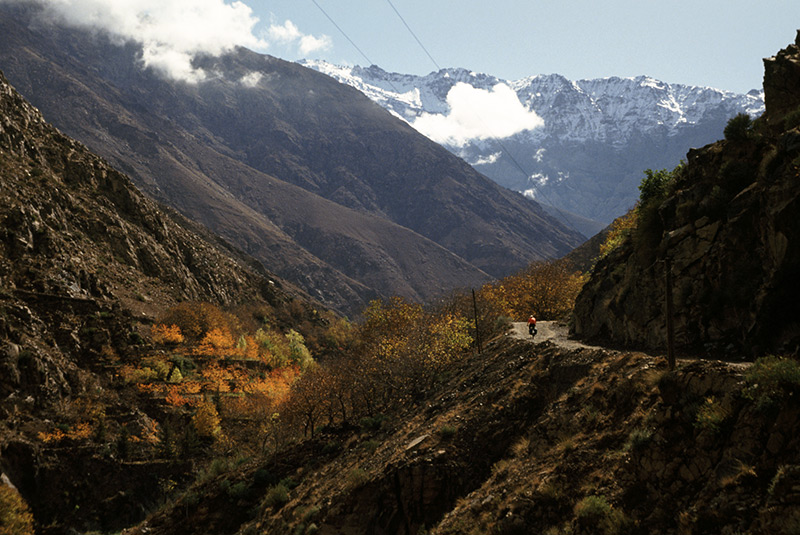 2 Nov 93
Rhirhaia valley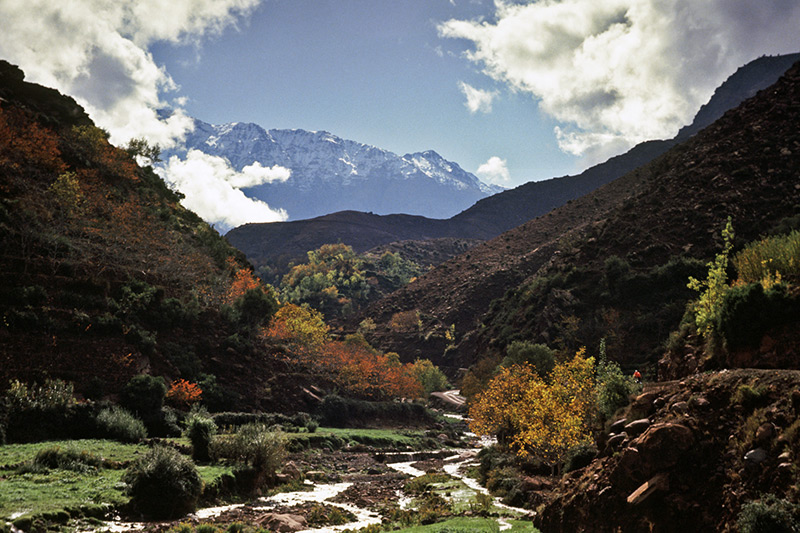 2 Nov 93
Rhirhaia valley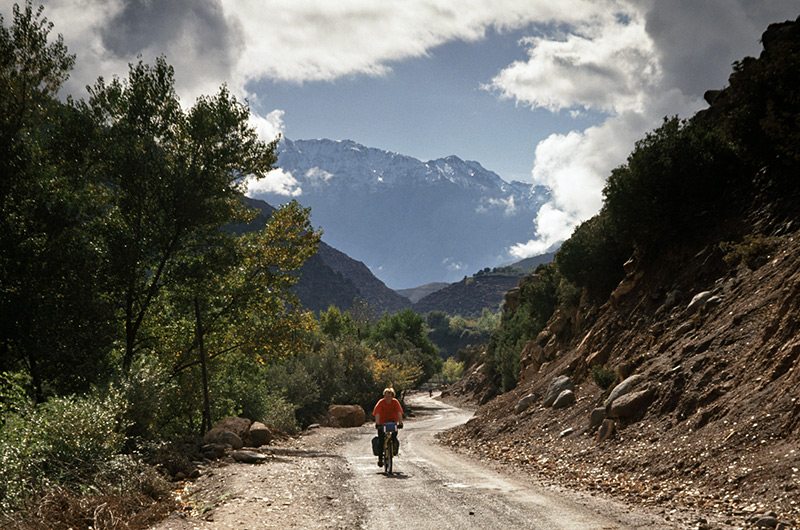 2 Nov 93
Rhirhaia valley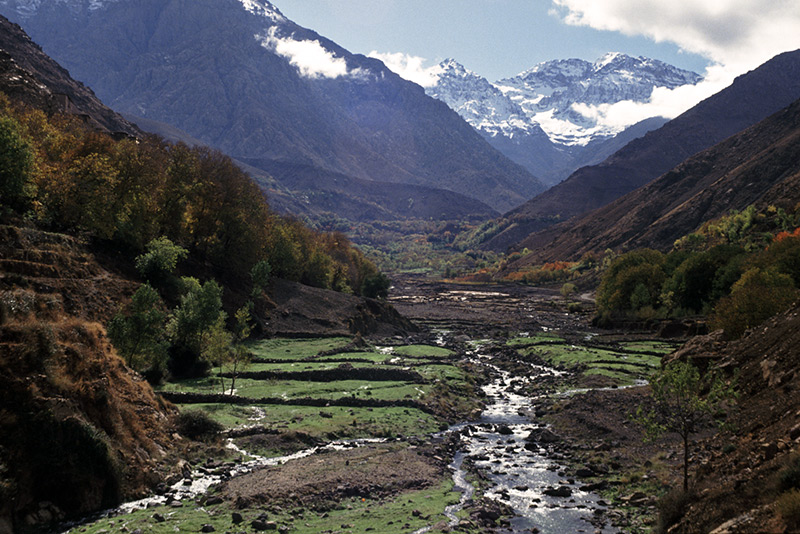 2 Nov 93
Rhirhaia valley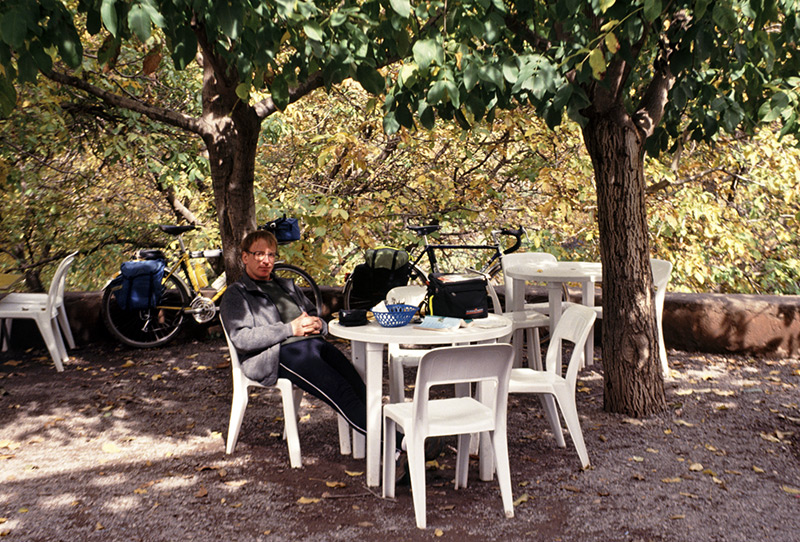 2 Nov 93
Café el Sol, Imlil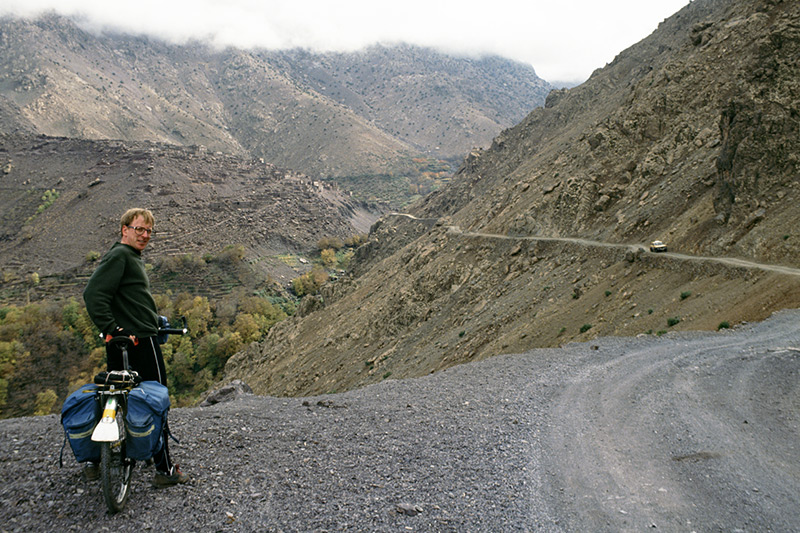 2 Nov 93
Between Imlil and Aroumd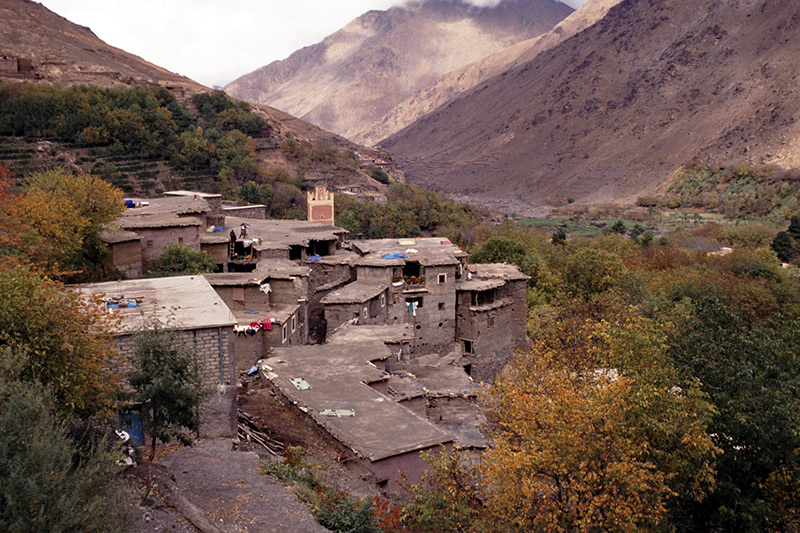 2 Nov 93
Aroumd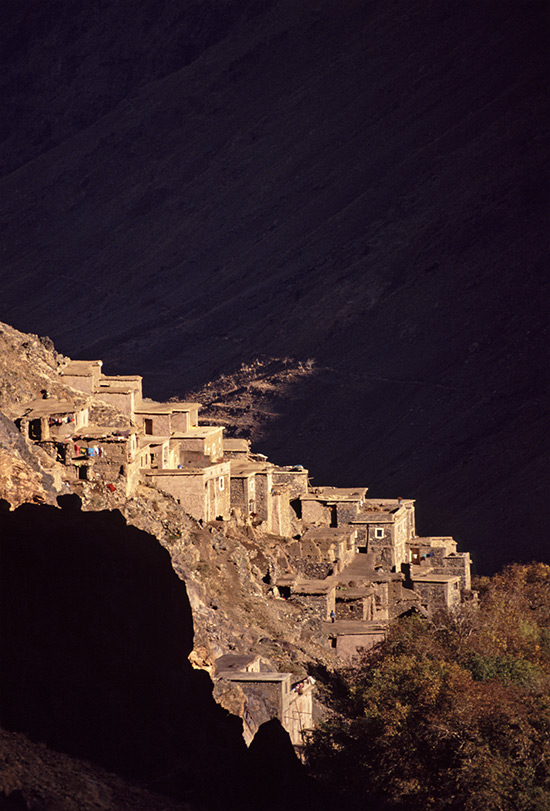 2 Nov 93
Aroumd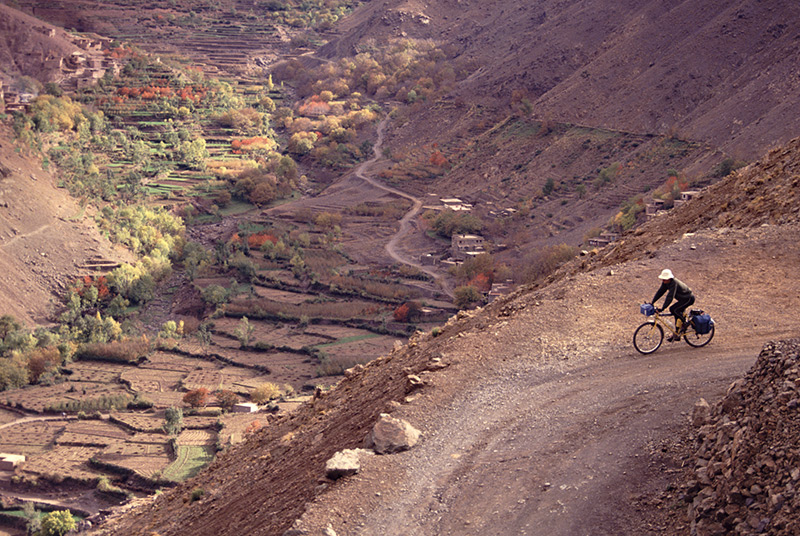 3 Nov 93
Leaving Aroumd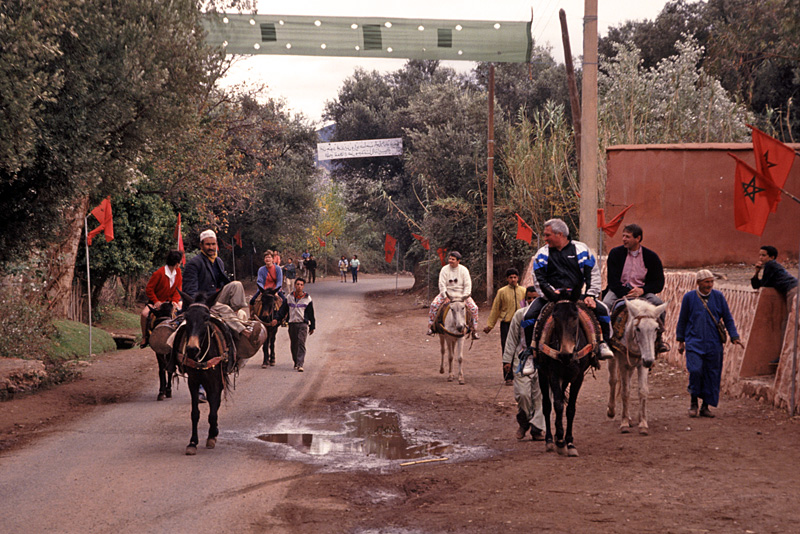 3 Nov 93
French tourists on the road to Ijoukak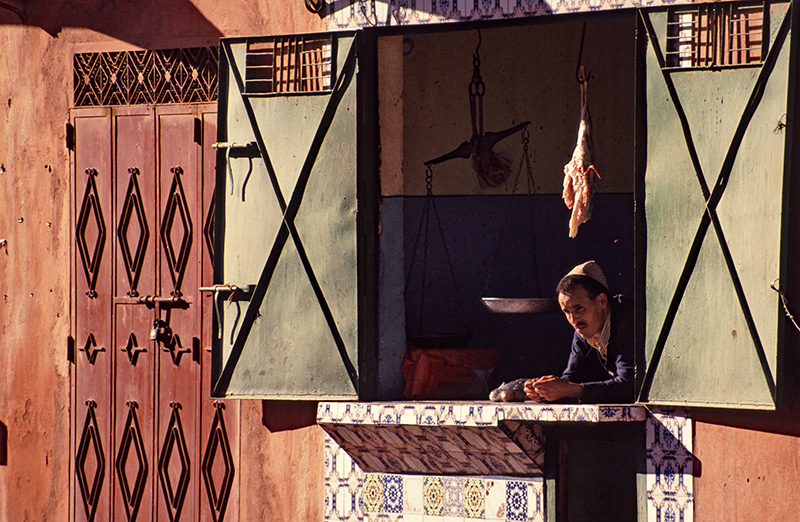 3 Nov 93
Ijoukak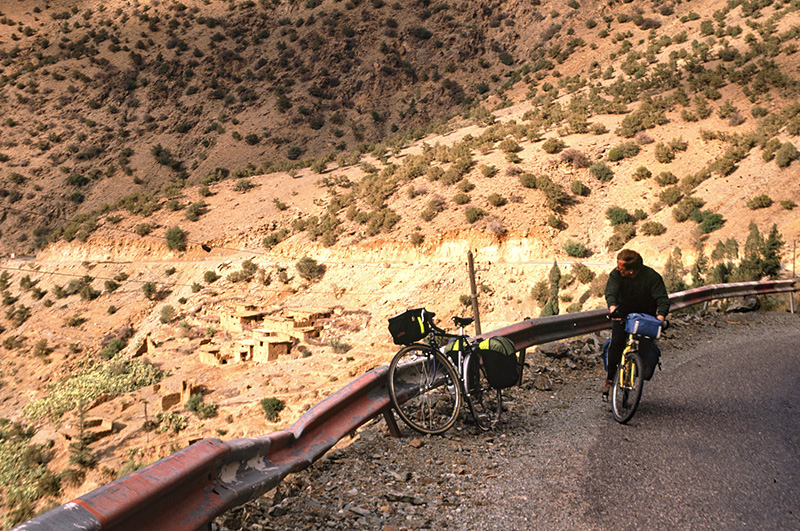 4 Nov 93
At the start of the Tizi n'Test climb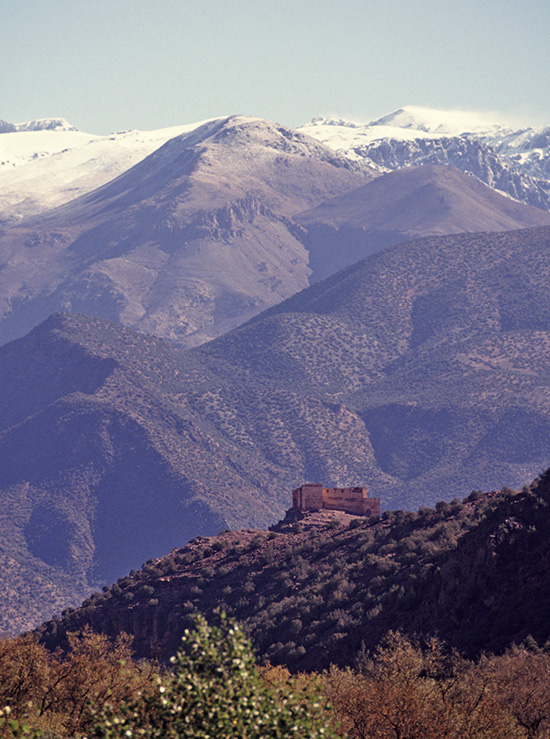 4 Nov 93
Kazbah in the Oed n'Fis valley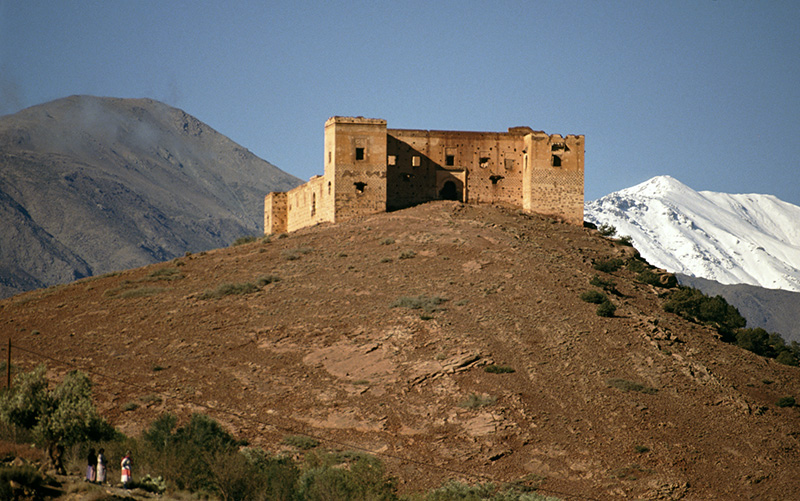 4 Nov 93
Kazbah near Ait Barrihi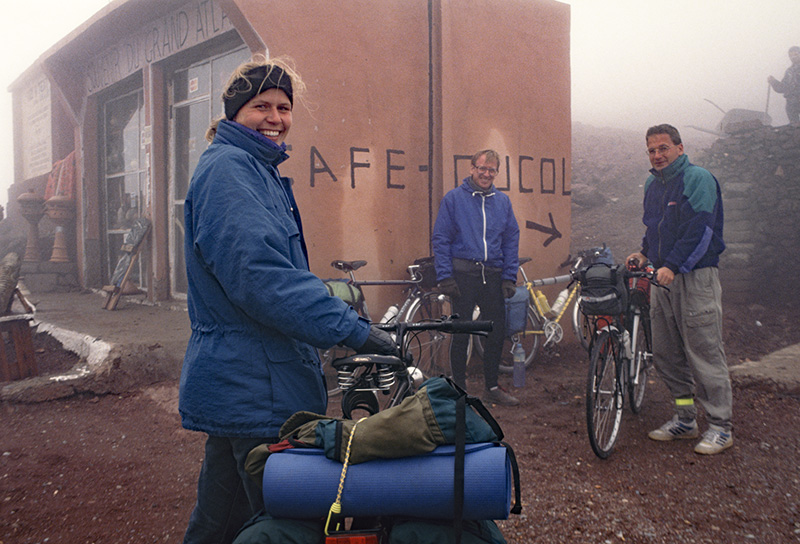 4 Nov 93
Tizi n'Test, 2100 m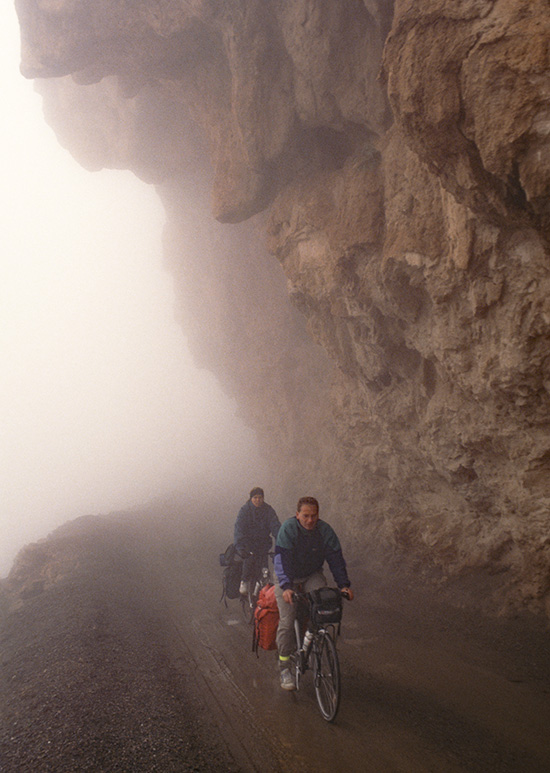 4 Nov 93
Tizi n'Test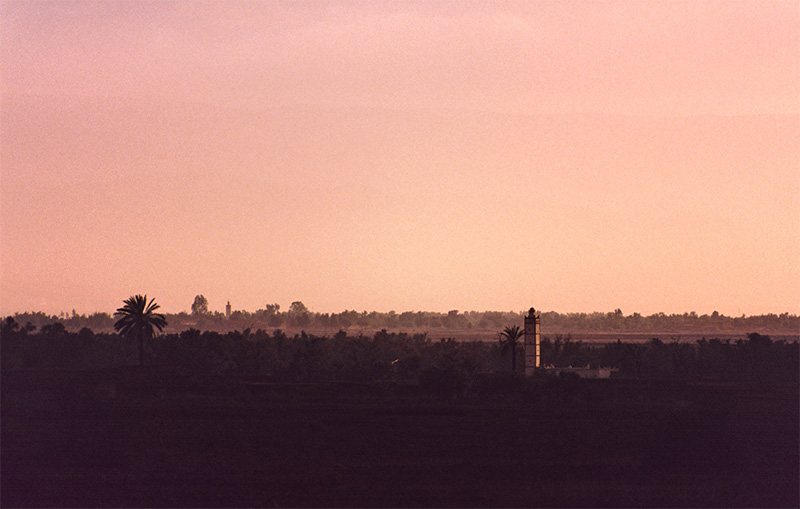 4 Nov 93
Asif Tifnout valley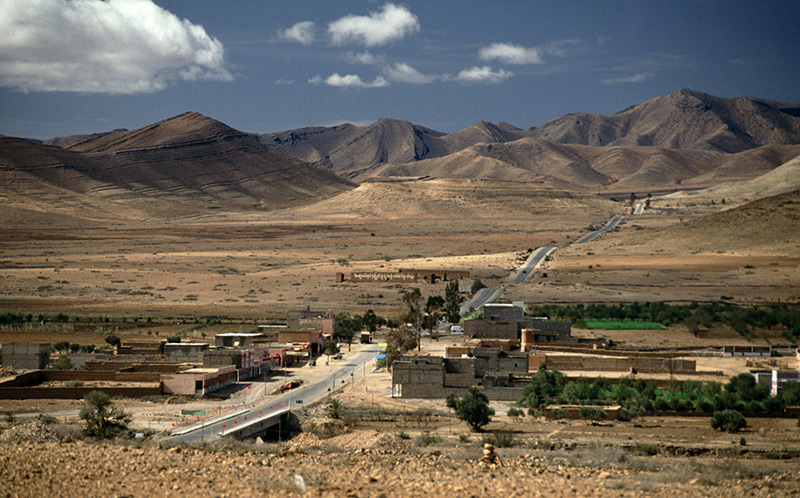 5 Nov 93
Talioine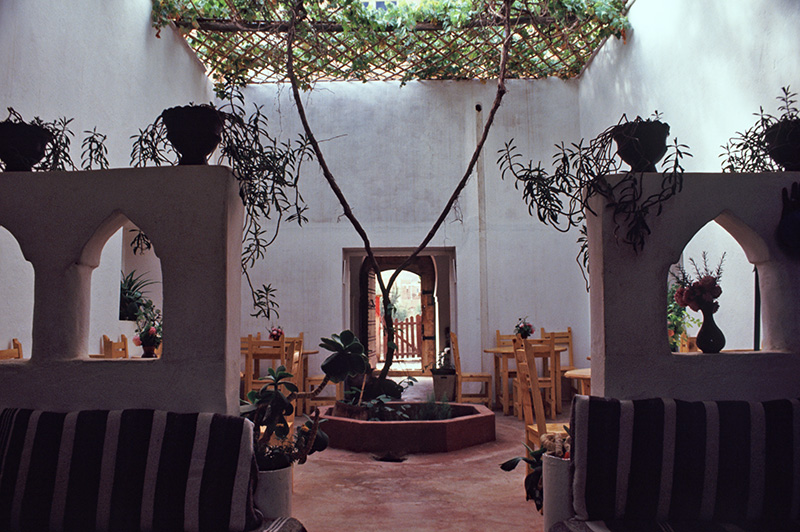 5 Nov 93
Auberge Souktana, near Taliouine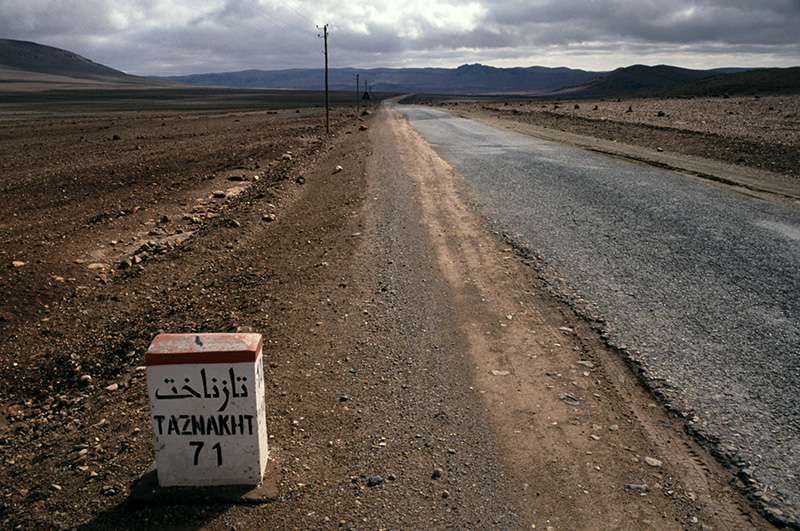 6 Nov 93
The road to Taznakht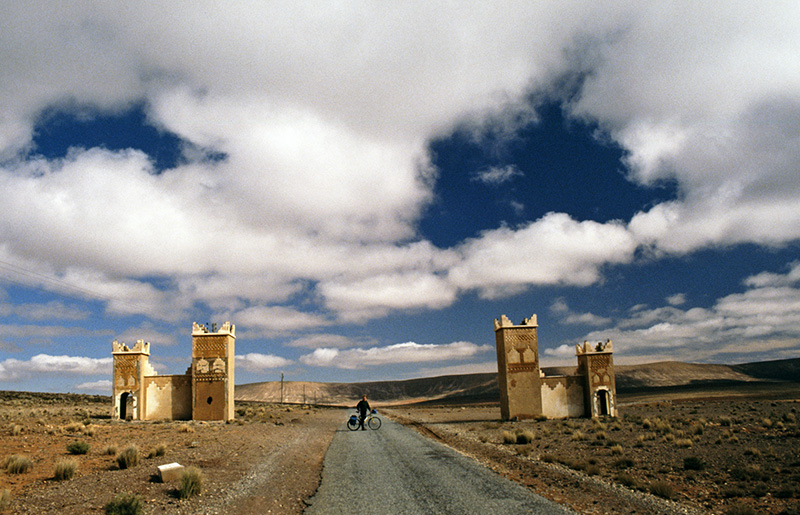 6 Nov 93
On the road to Taznakht
6 Nov 93
On the road to Taznakht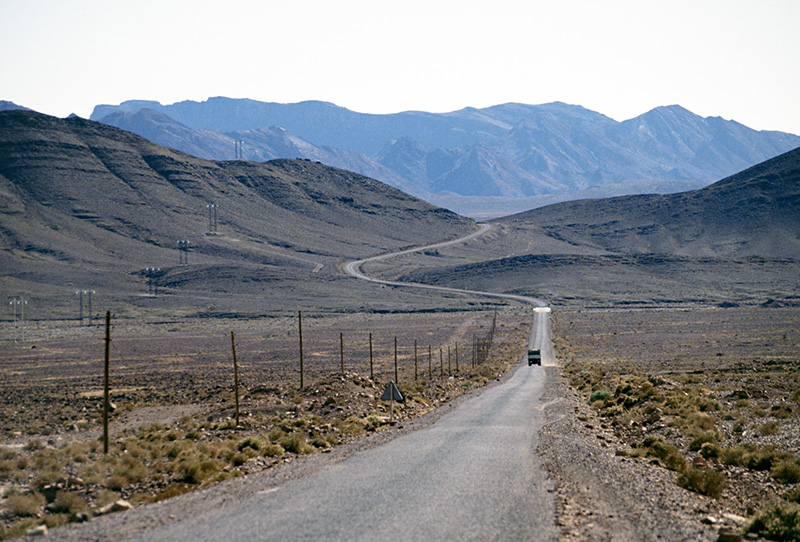 7 Nov 93
Approaching the Bou Azzer turn off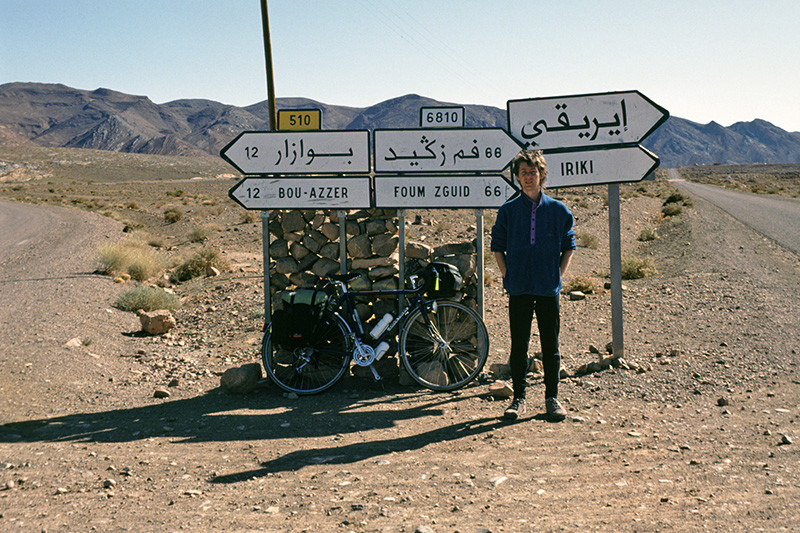 Photo: Simon Turner
7 Nov 93
Our turning (left) for Agdz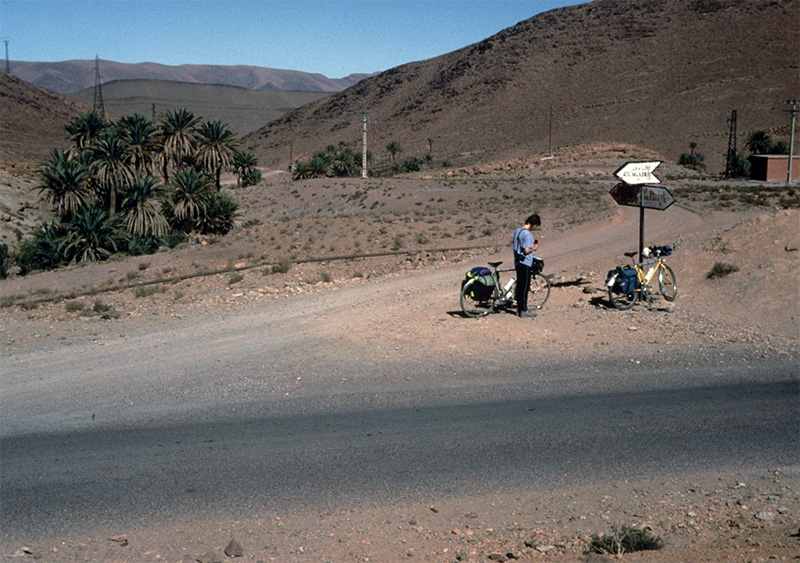 Photo: Simon Turner
7 Nov 93
Turn left to avoid the dead-end road to Bleida mine
7 Nov 93
Turn left to avoid the dead-end road to Bleida mine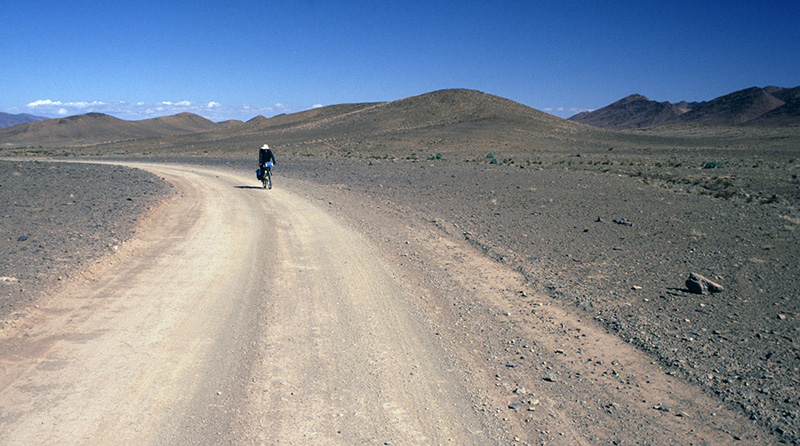 7 Nov 93
On the piste to Agdz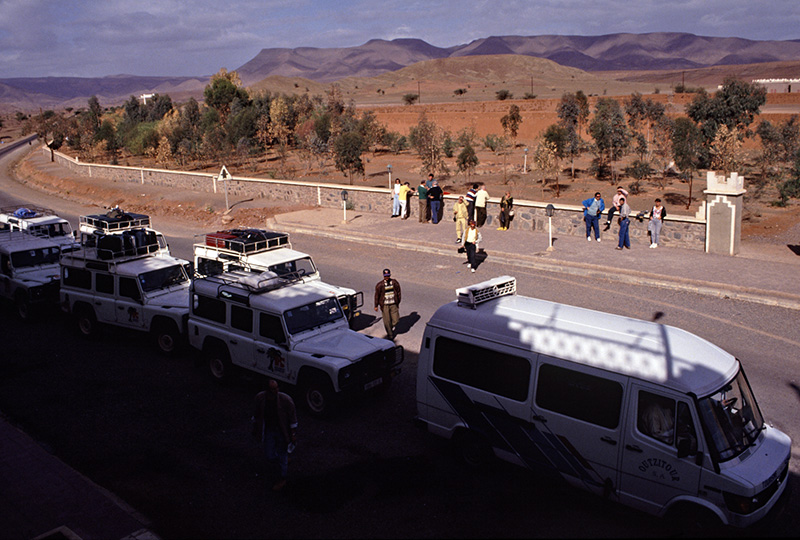 8 Nov 93
Outside the Hotel Kissane in Agdz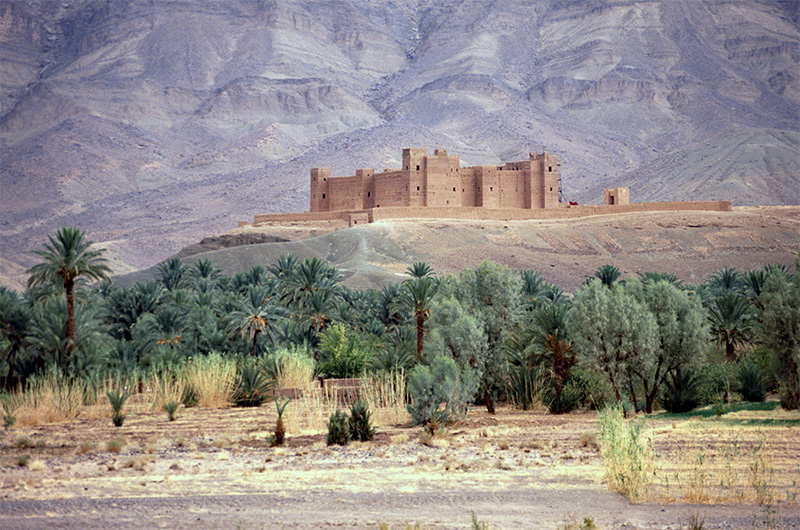 8 Nov 93
Draa Valley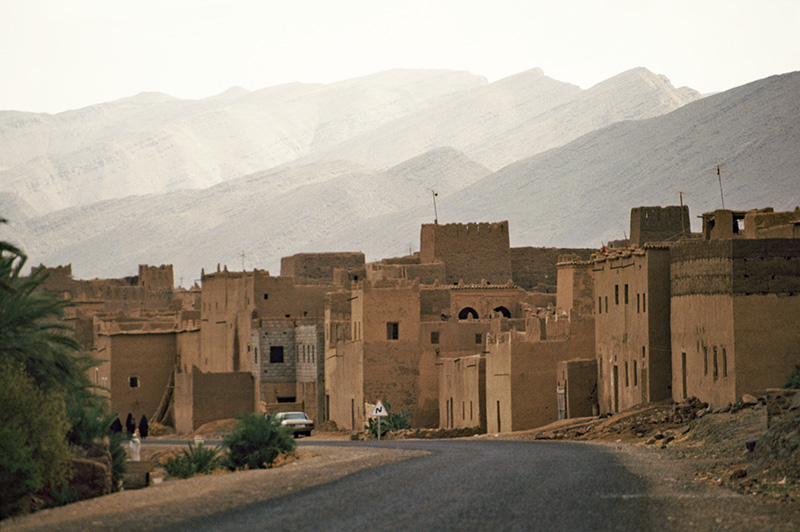 8 Nov 93
Draa Valley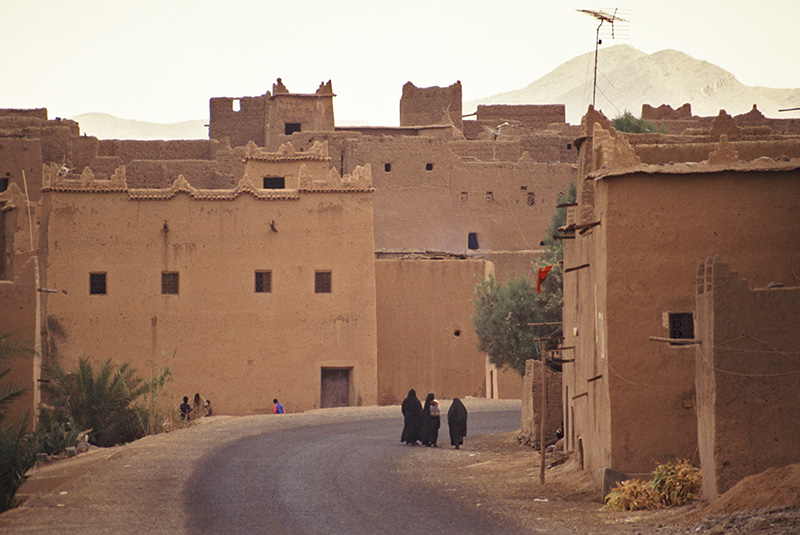 8 Nov 93
Draa Valley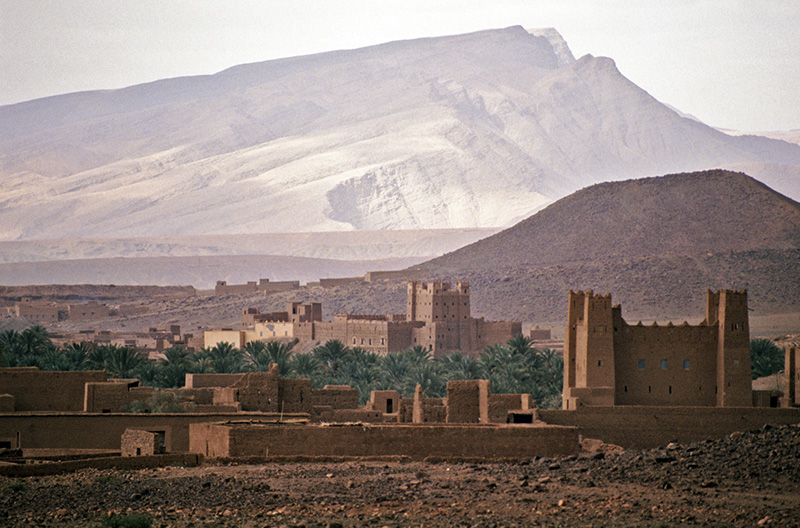 8 Nov 93
Draa Valley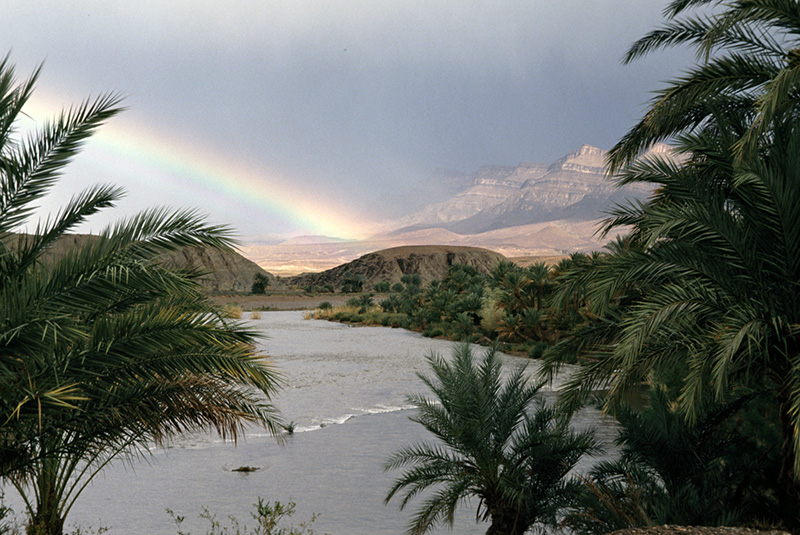 8 Nov 93
Draa River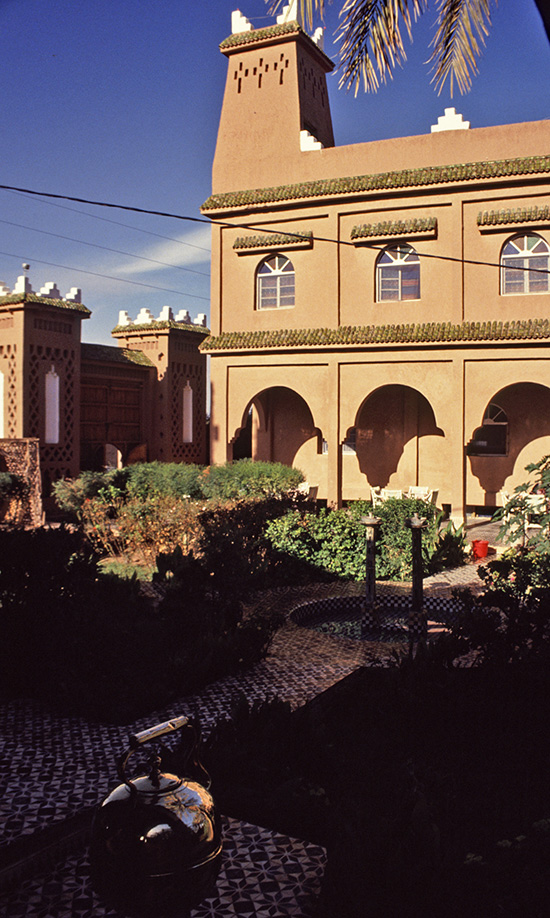 9 Nov 93
Hotel Kasbha Asmaa, Zagora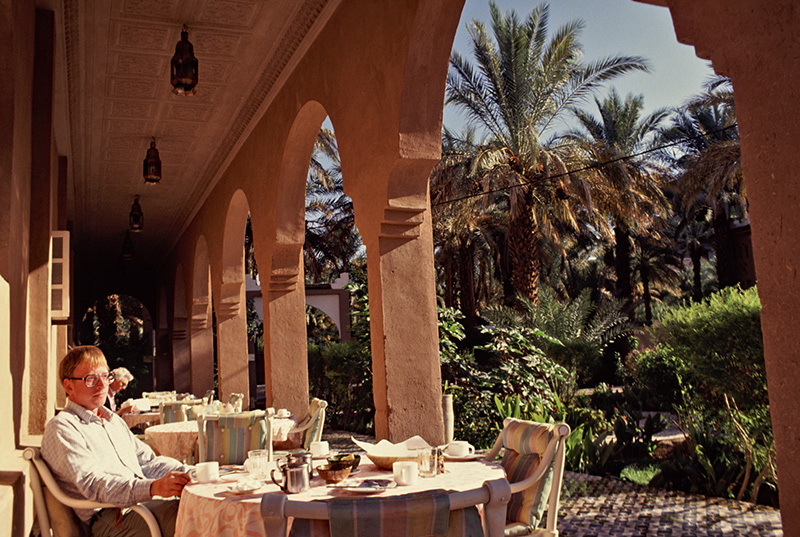 9 Nov 93
Hotel Kasbha Asmaa, Zagora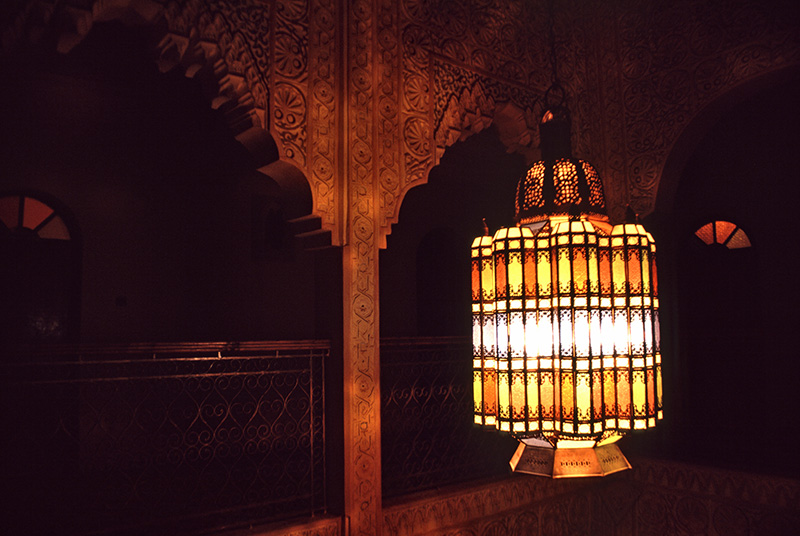 9 Nov 93
Hotel Kasbha Asmaa, Zagora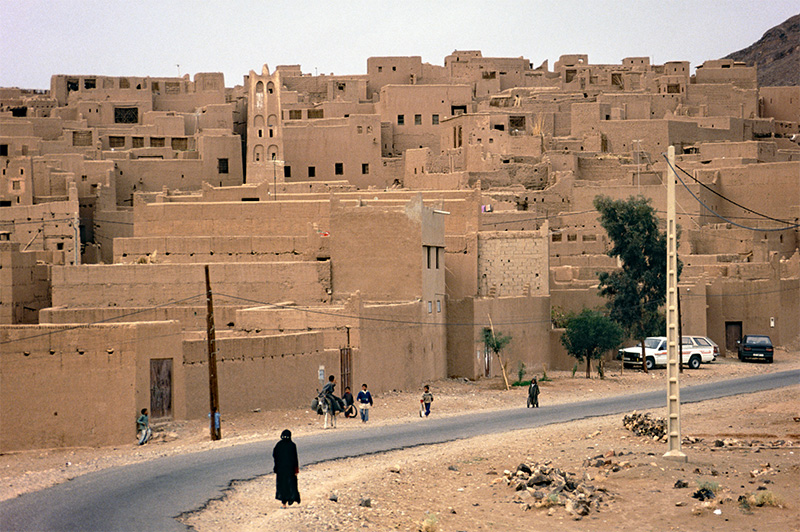 9 Nov 93
Amazraou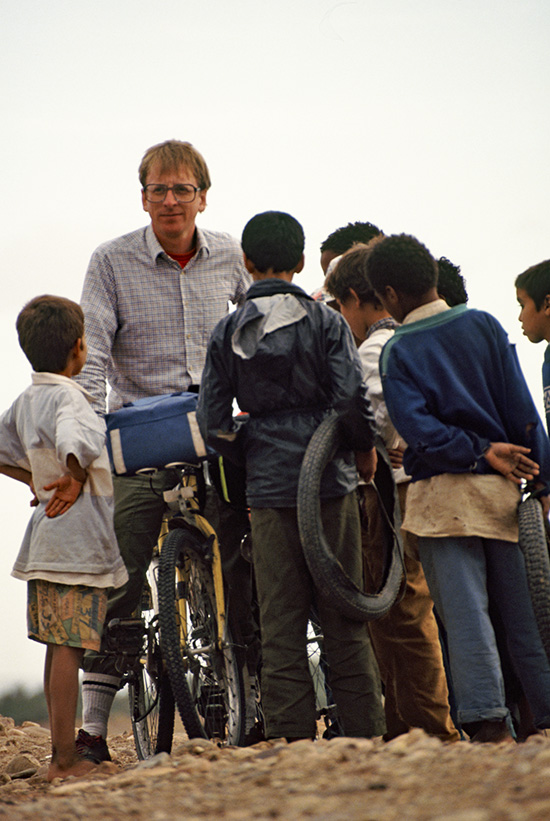 9 Nov 93
Amazraou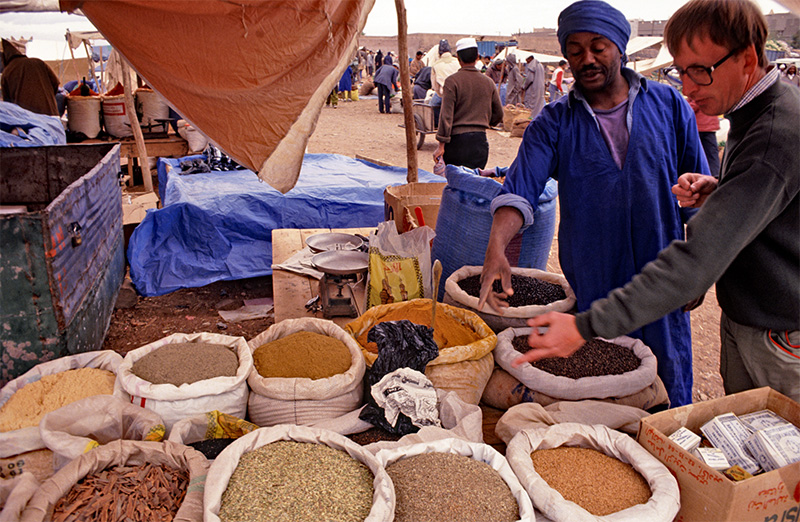 10 Nov 93
Wednesday souk, Zagora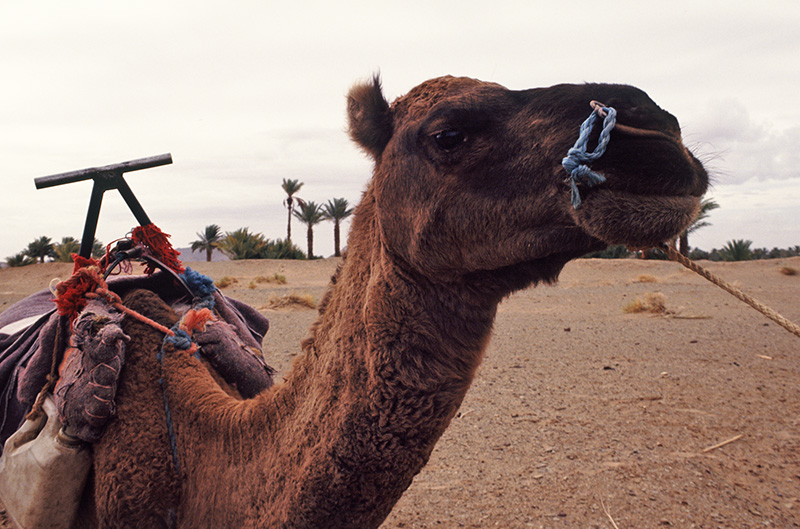 10 Nov 93
One of our steeds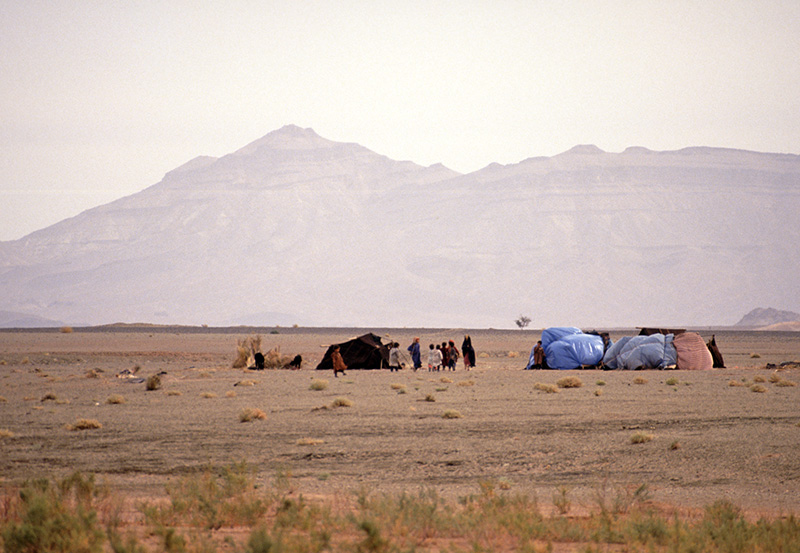 10 Nov 93
Bedouin tents near Zagora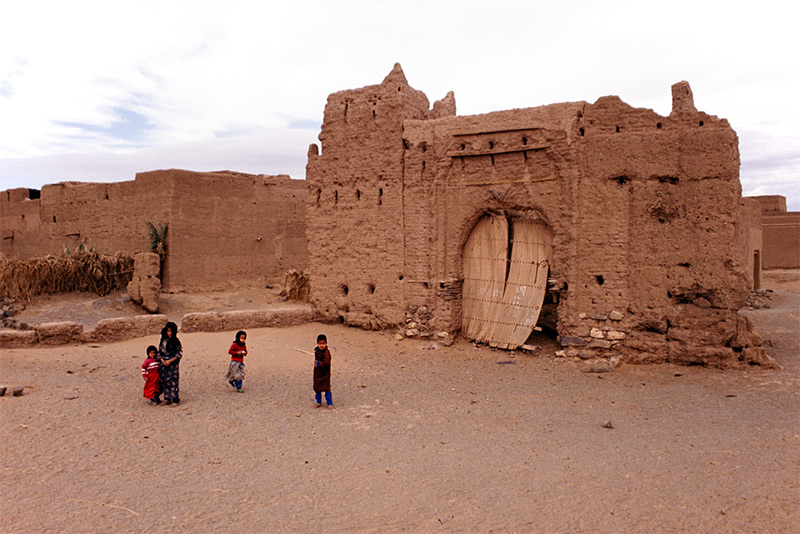 10 Nov 93
Near Zagora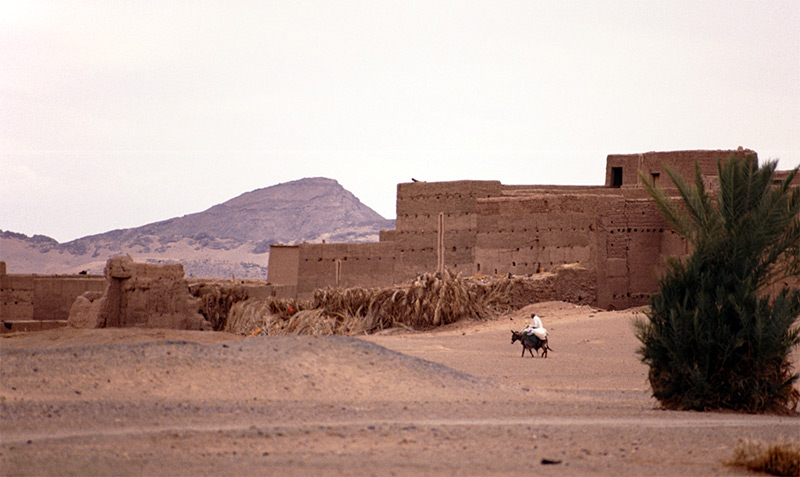 10 Nov 93
Near Zagora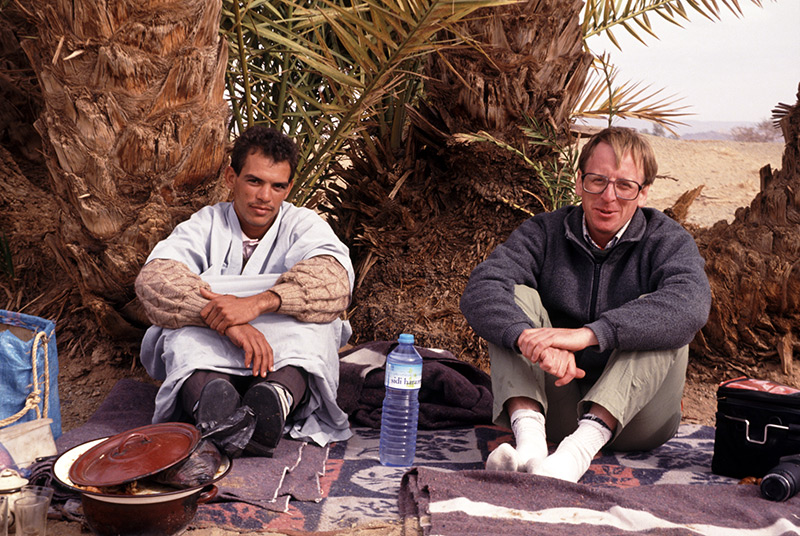 10 Nov 93
Simon and our camel guide Yousuf at lunch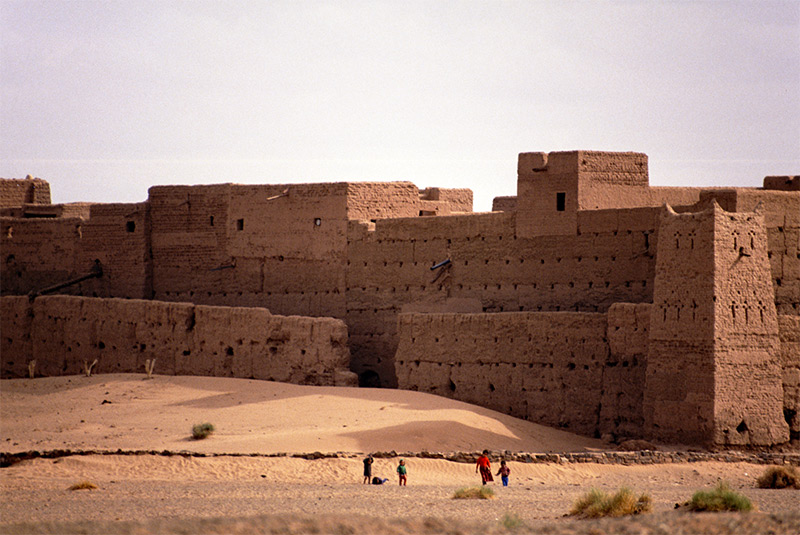 10 Nov 93
Near Zagora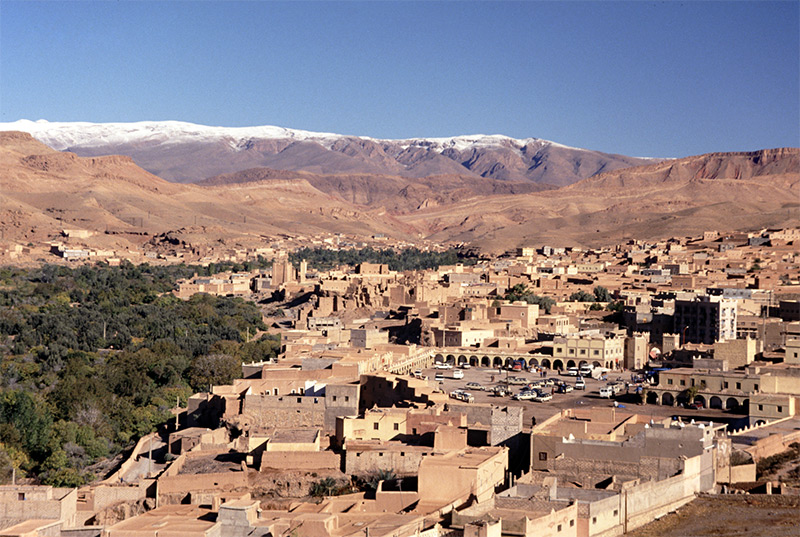 11 Nov 93
Boumalne Dades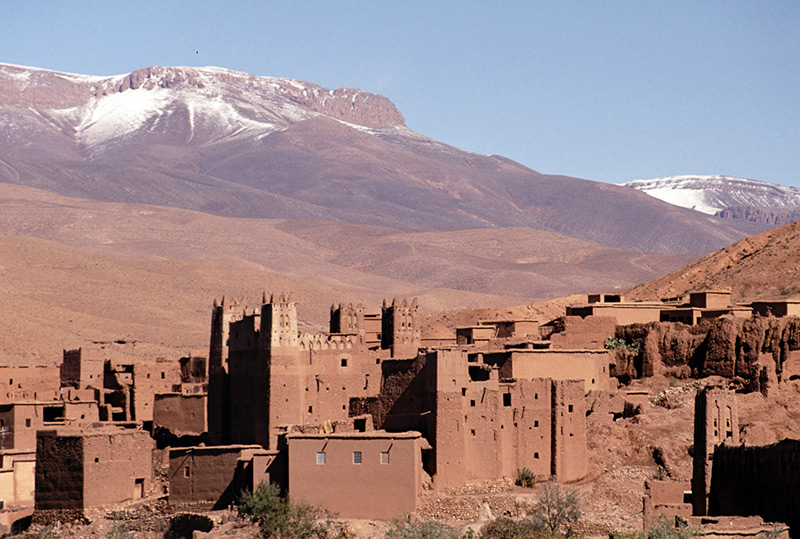 12 Nov 93
Dades valley, en route to the Gorges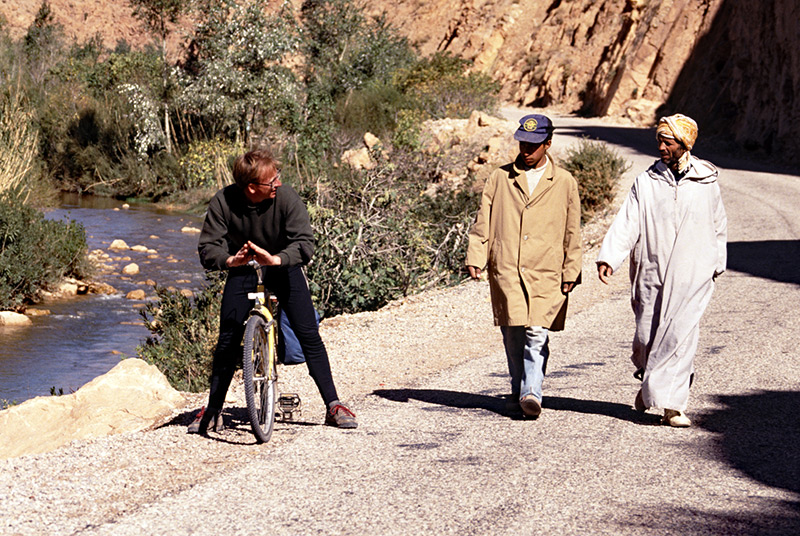 12 Nov 93
Dades valley, en route to the Gorges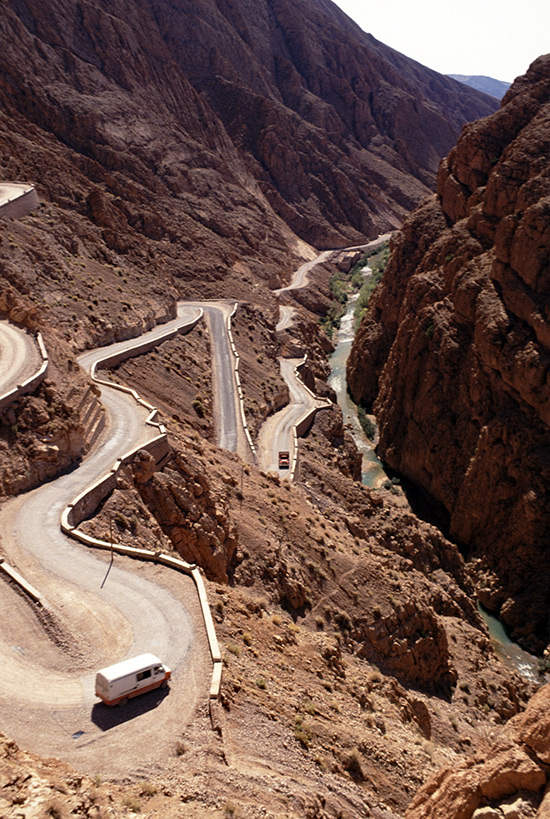 12 Nov 93
Gorges du Dades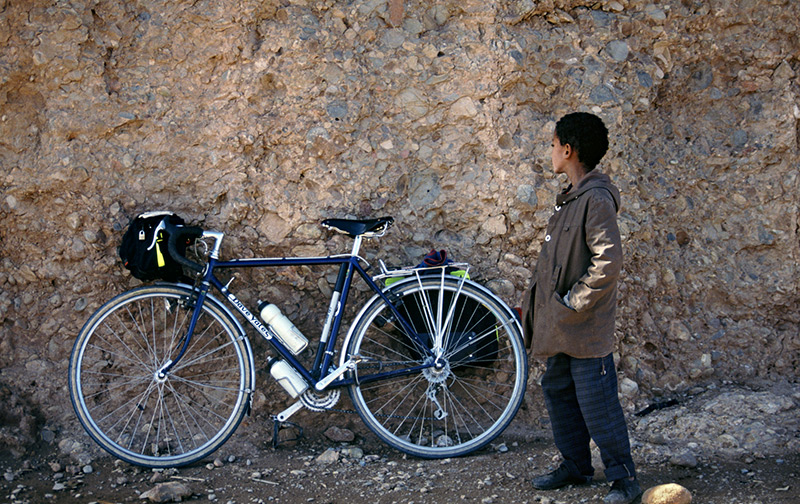 12 Nov 93
Dades valley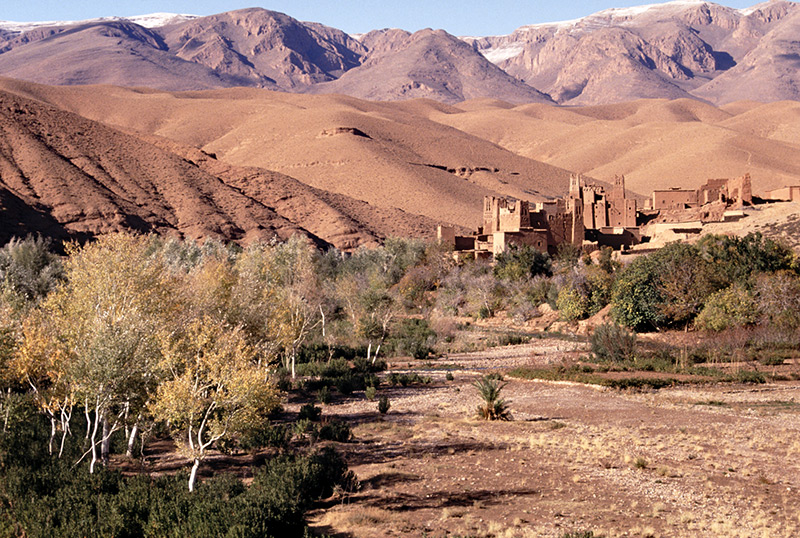 12 Nov 93
Dades valley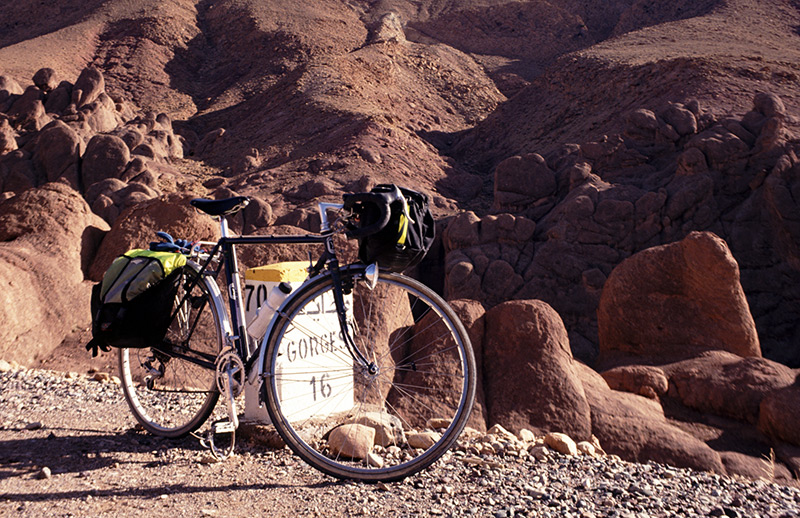 12 Nov 93
Dades valley, returning from the Gorges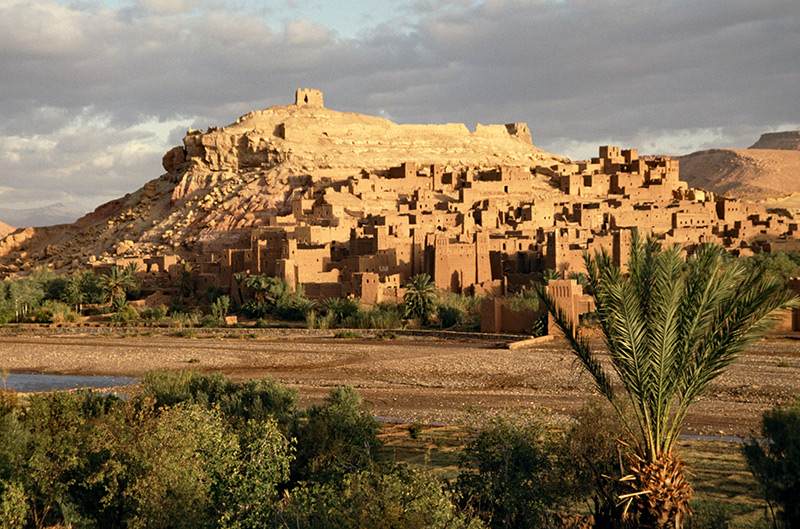 14 Nov 93
Aït Ben Haddou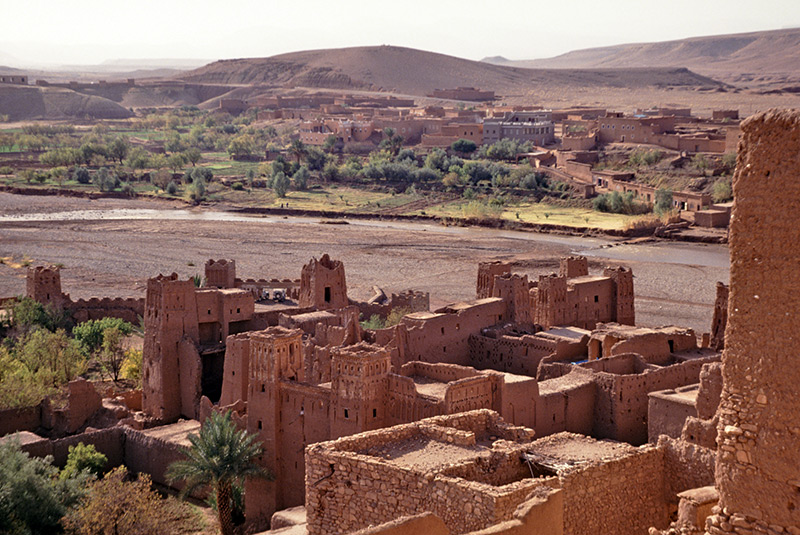 14 Nov 93
Aït Ben Haddou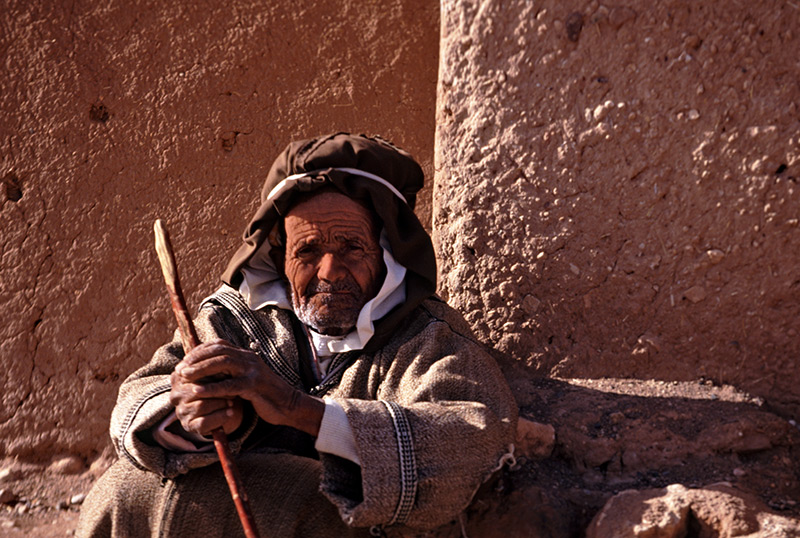 14 Nov 93
Aït Ben Haddou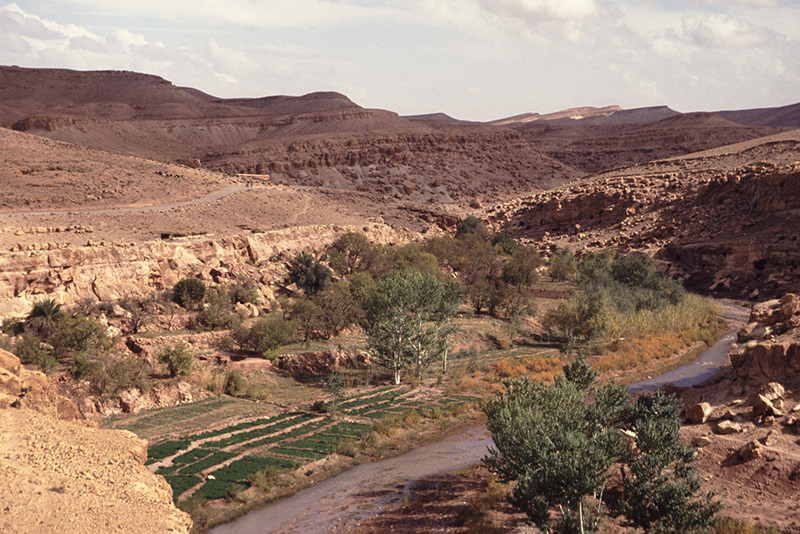 14 Nov 93
Asif Ounila valley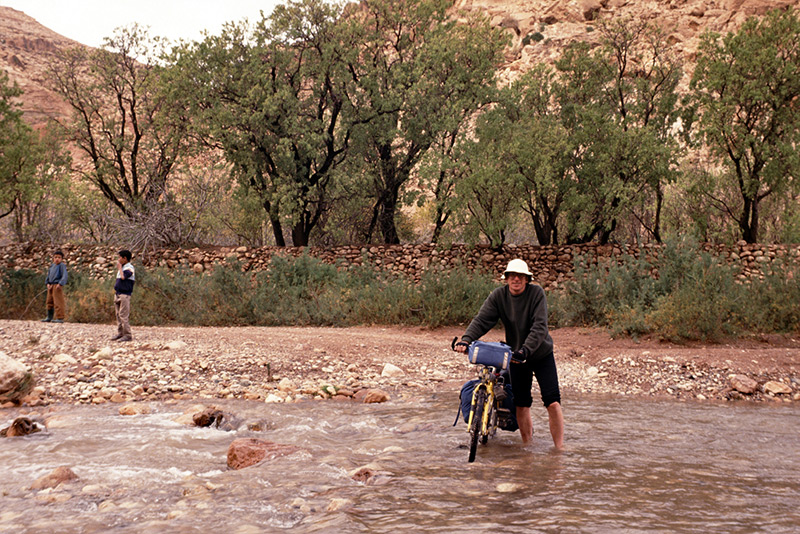 14 Nov 93
Fording the Asif Ounila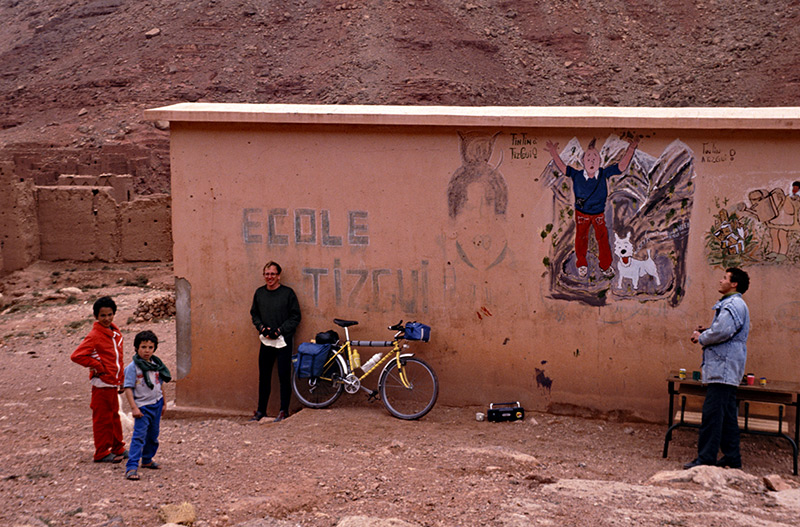 14 Nov 93
School teacher (and Tintin) in Tizgui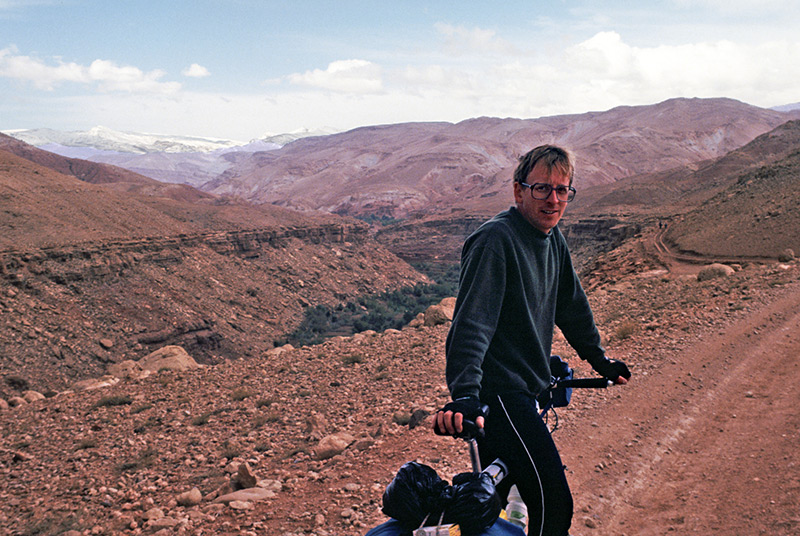 14 Nov 93
Asif Ounila valley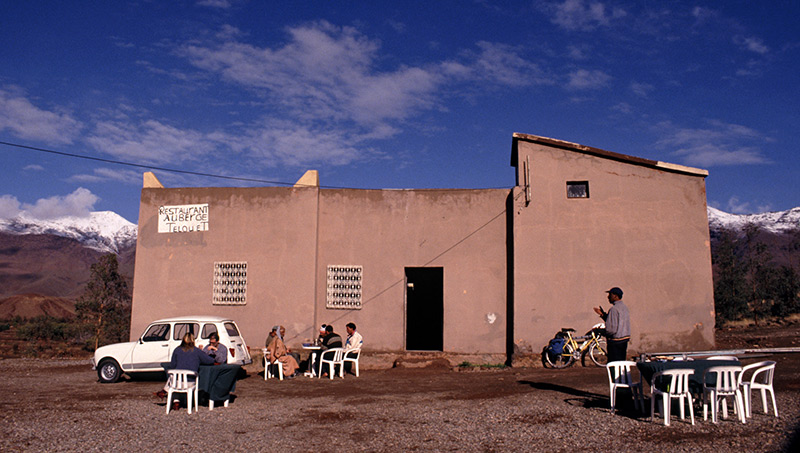 15 Nov 93
Breakfast at the Aubege in Telouet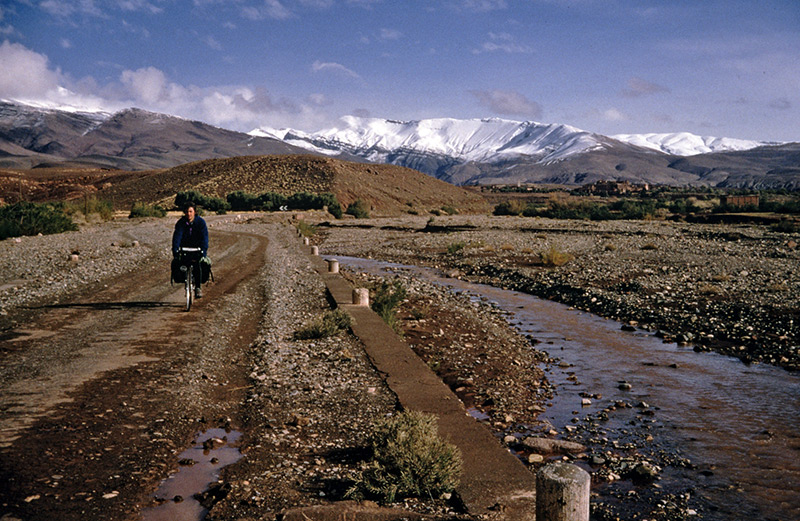 Photo: Simon Turner
15 Nov 93
Approaching Adaha, after leaving Telouet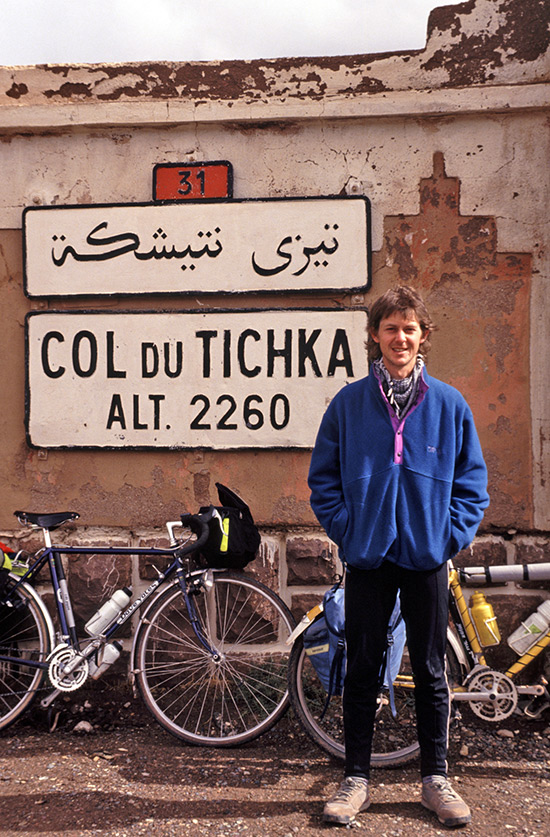 Photo: Simon Turner
15 Nov 93
Tizi n'Tichka, 2260 m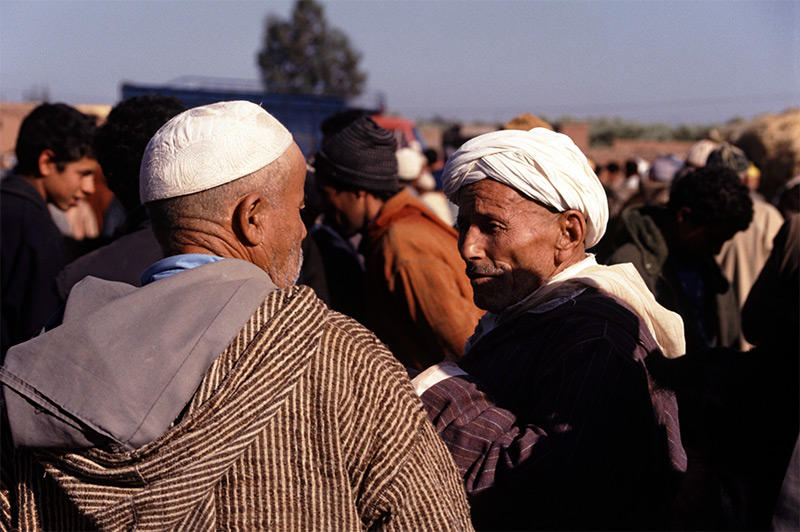 16 Nov 93
Ait Ourir Tuesday souk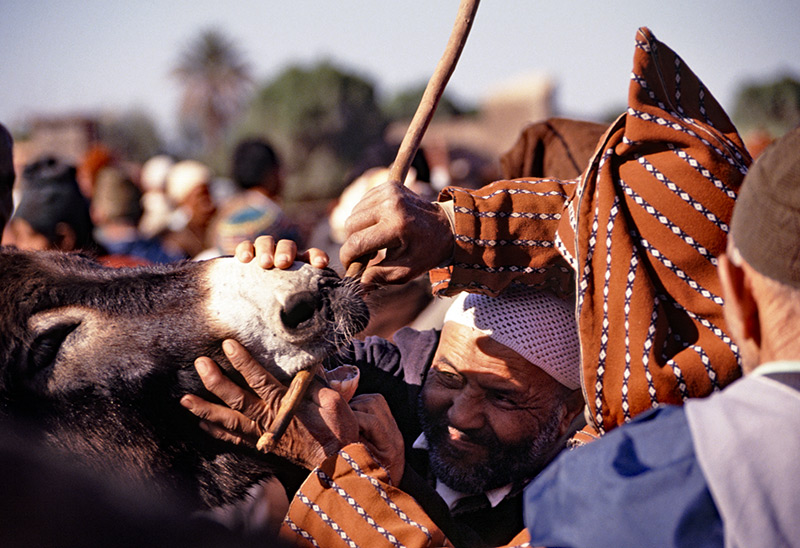 16 Nov 93
Ait Ourir Tuesday souk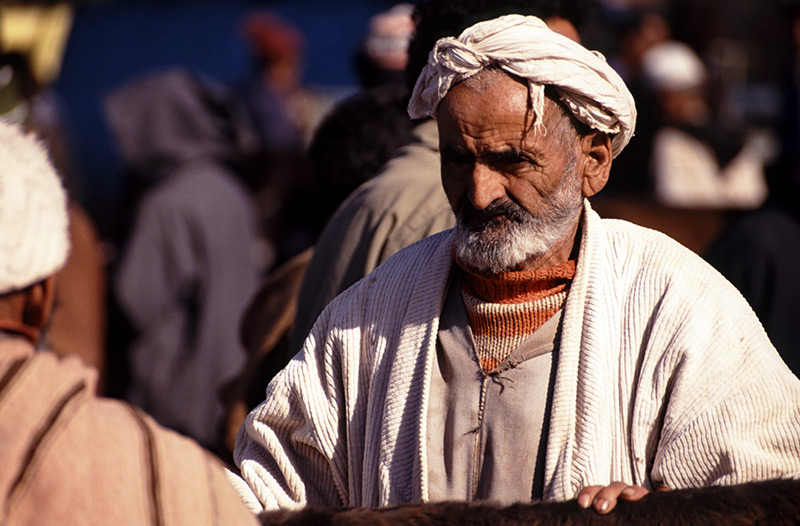 16 Nov 93
Ait Ourir Tuesday souk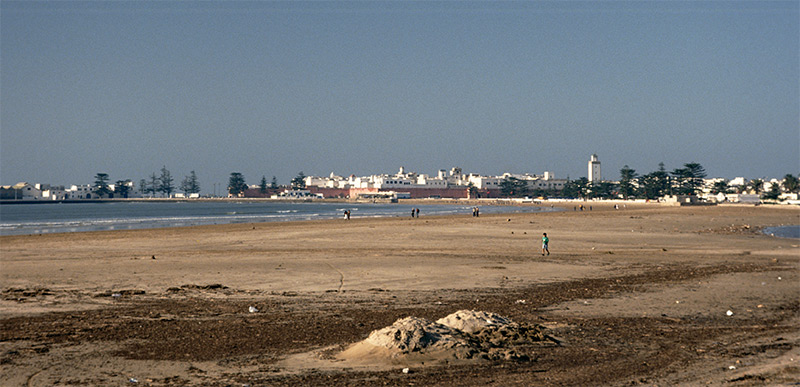 16 Nov 93
Essaouira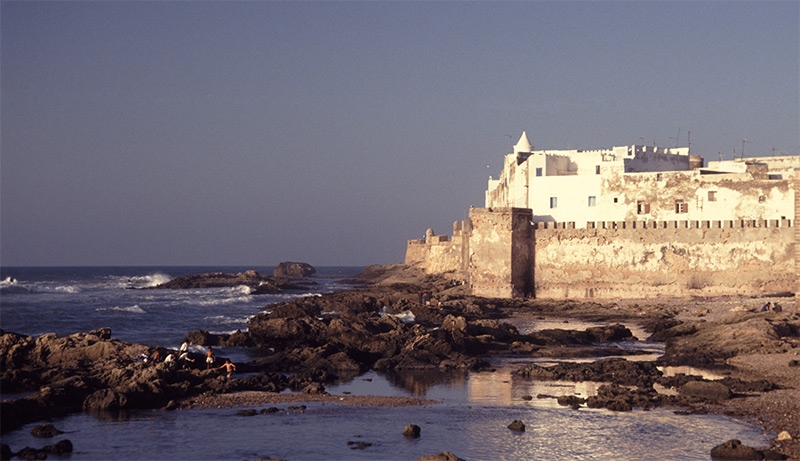 16 Nov 93
Essaouira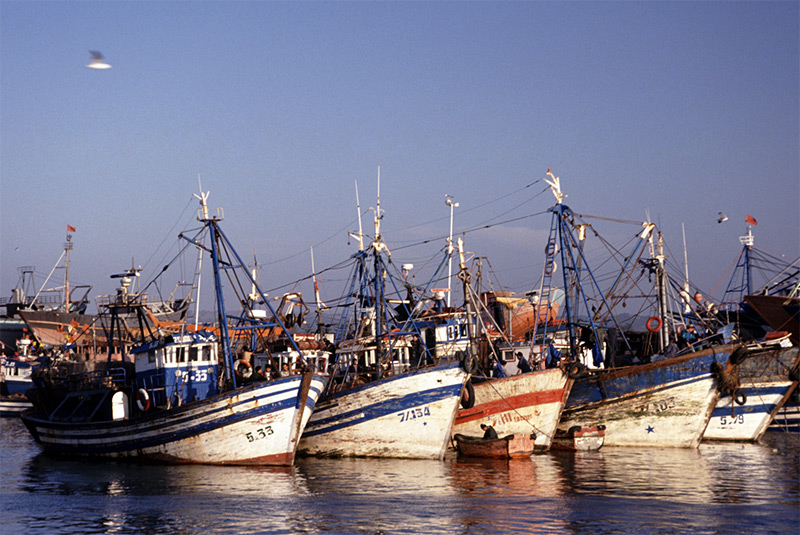 16 Nov 93
Essaouira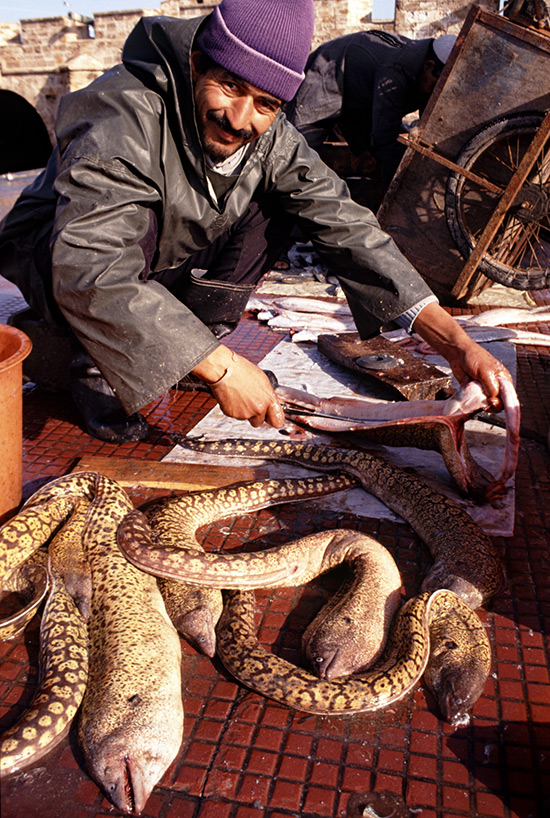 17 Nov 93
Essaouira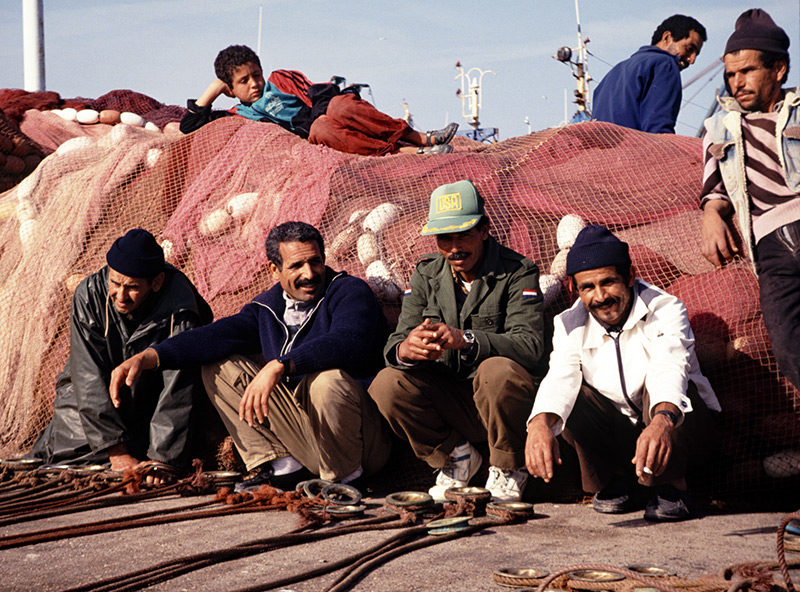 17 Nov 93
Essaouira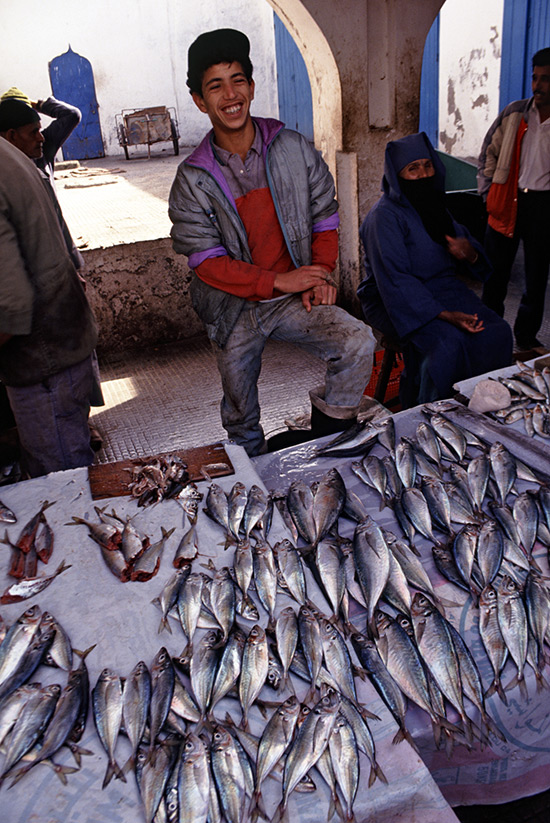 17 Nov 93
Essaouira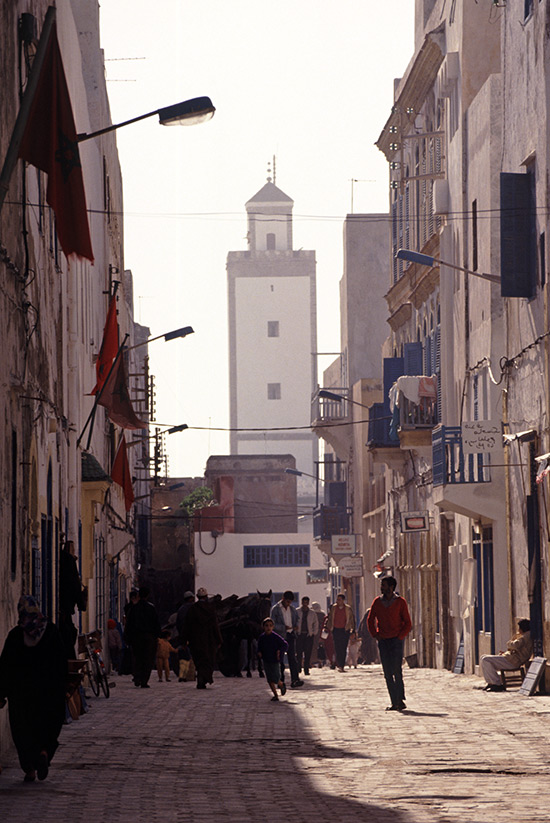 17 Nov 93
Essaouira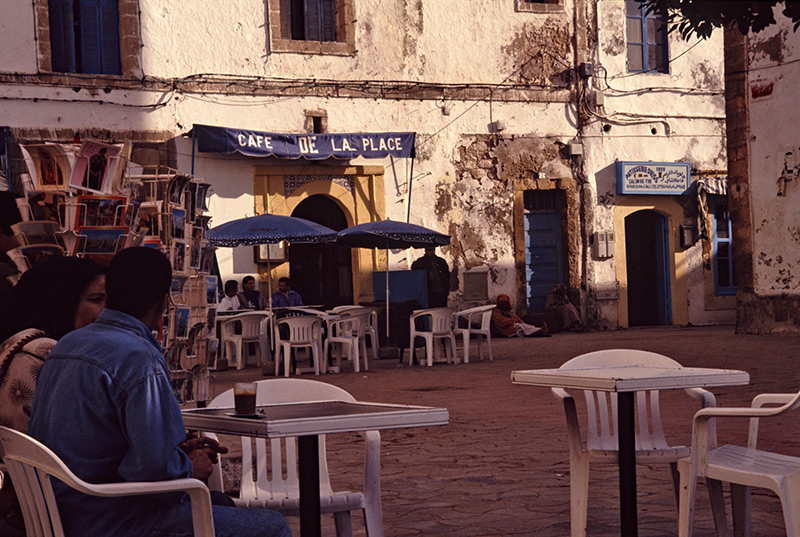 17 Nov 93
Essaouira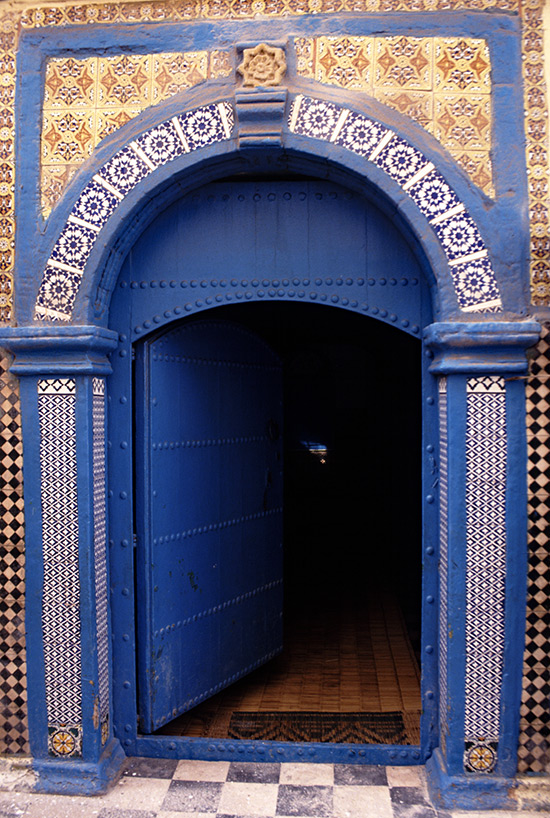 18 Nov 93
Essaouira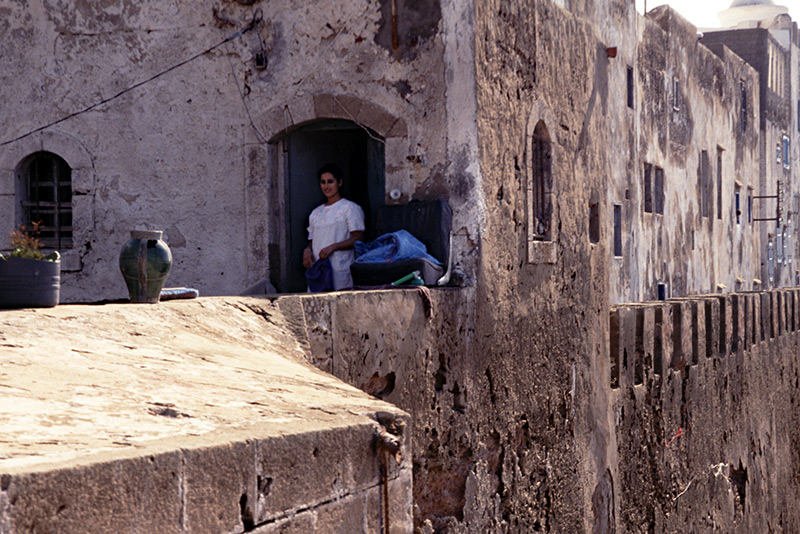 18 Nov 93
Essaouira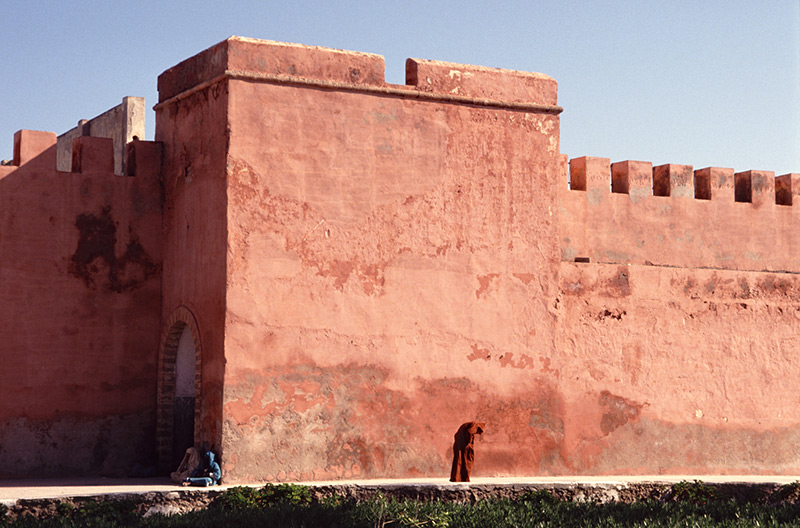 18 Nov 93
Essaouira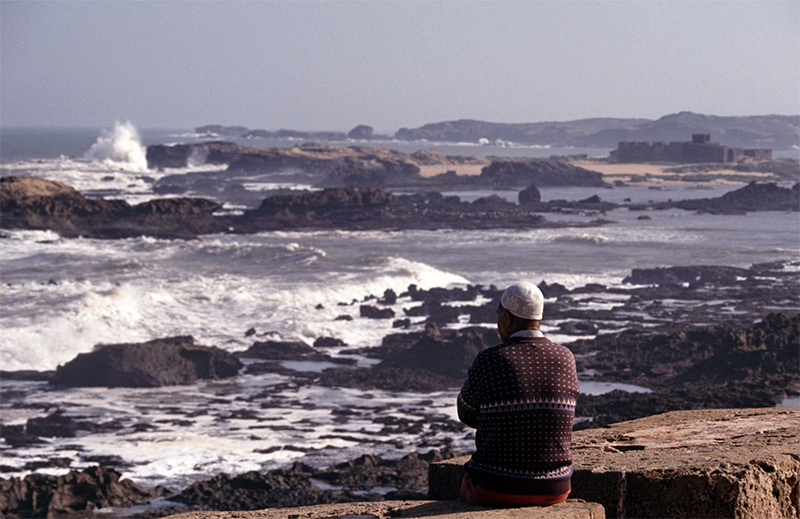 18 Nov 93
Essaouira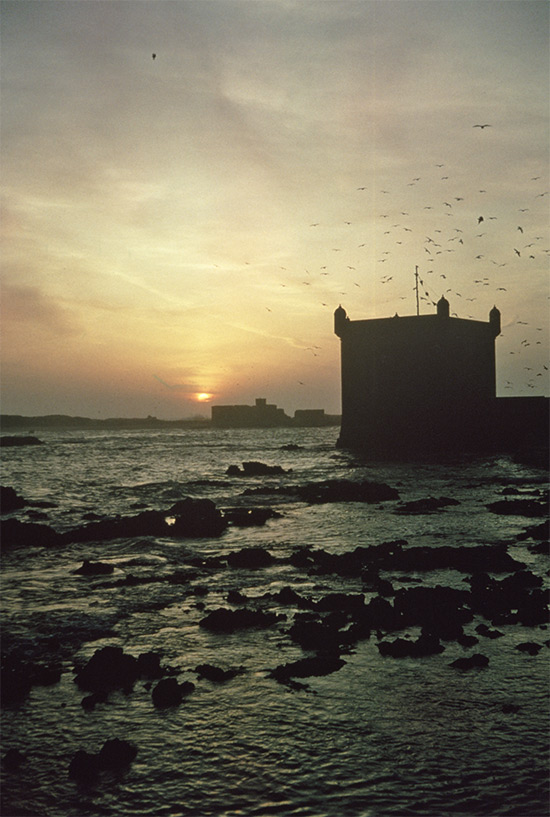 18 Nov 93
Essaouira Citadel
×
❯
❮