Mallorca, Spain
A week cycling with Emma on the island of Mallorca in February 2000.
We started from Palma on Sunday and cycled east via Galilea to Port d'Andratx. Next day we headed north through Andratx to pick up the Ma-10 coast road, which we followed NE for the next three days. After Sˇller we climbed up in to the Serra de Tramuntana mountains and spent two nights in the monastery at Lluc. With a day off the bikes we went walking, climbing Puig de Massanella (1364 m). Next day we cycled on to the north coast, dropped our bags at a hotel in Port de Pollenša and rode out to the headland of Cap Formentor. We turned south the next day, skirting the Serra de Tramuntana to spend the night in Orient. Our final day was spent riding south to Palma.
We stayed in Port d'Andratx (Hotel Brismar), near DeiÓ (hotel Sa Pedrissa), Lluc (Santuari de Lluc, two nights), Port de Pollenša, Orient (Hostal de Muntanya) and Palma.
Return to home page.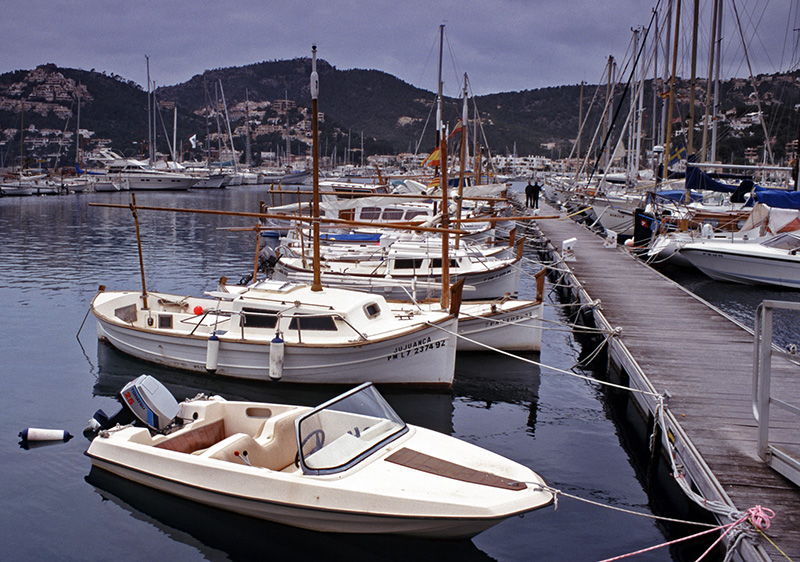 20 Feb 00
Port d'Andratx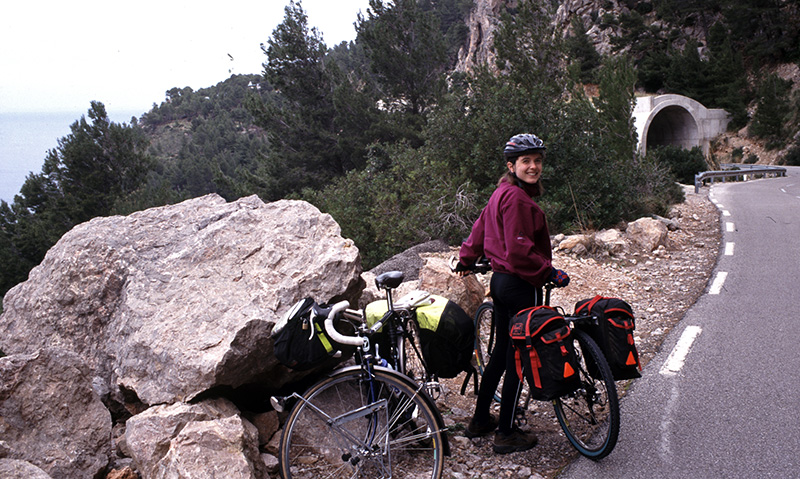 21 Feb 00
Ma-10 approaching Estellencs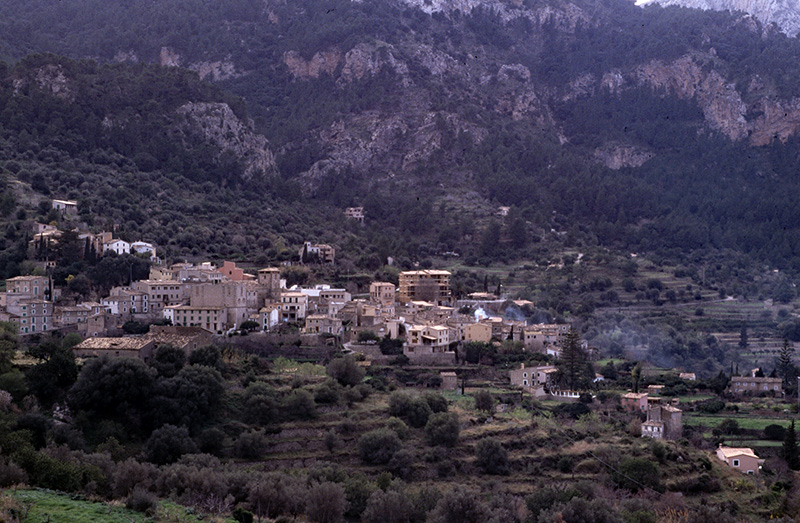 21 Feb 00
Estellencs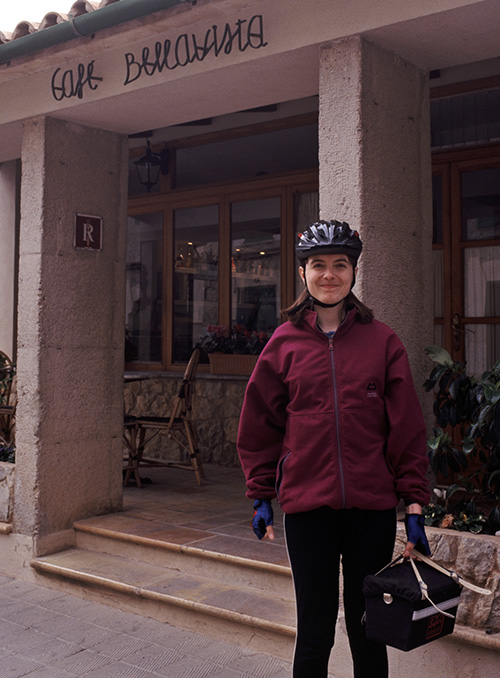 21 Feb 00
Cafe Bellavista, Banyalbufar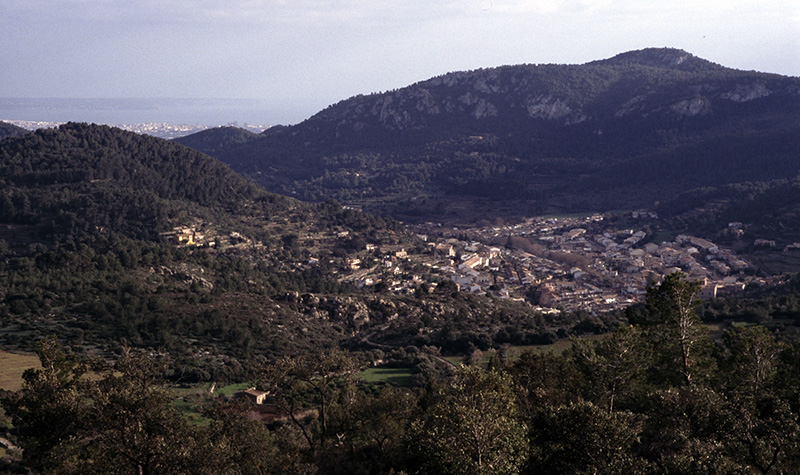 21 Feb 00
Esporles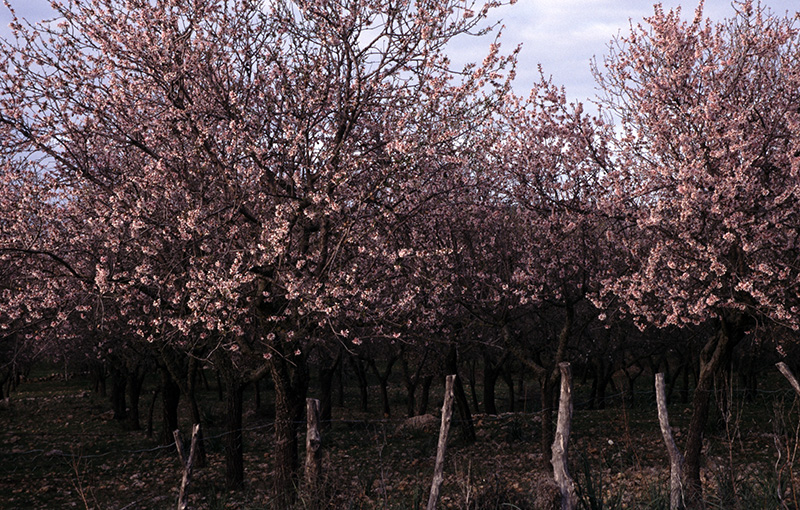 21 Feb 00
NW coast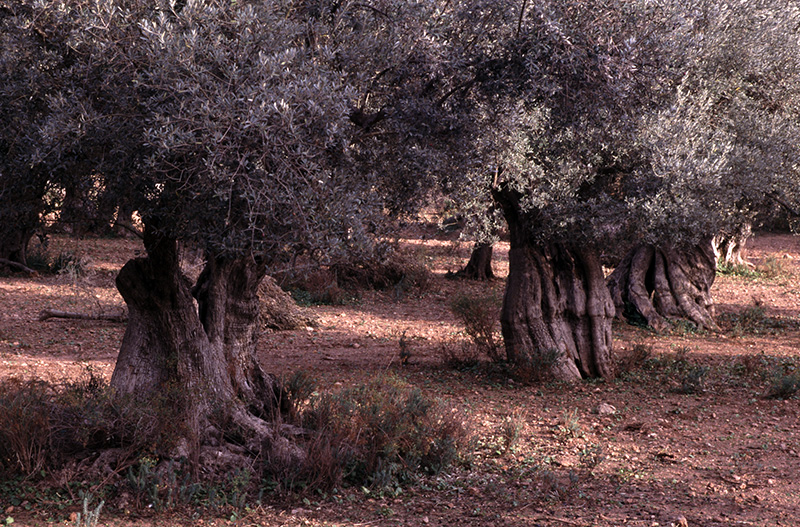 21 Feb 00
NW coast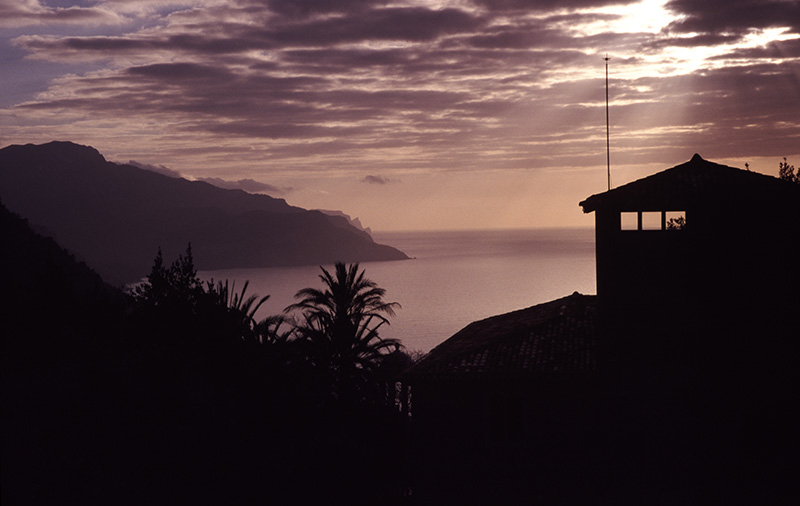 21 Feb 00
Near DeiÓ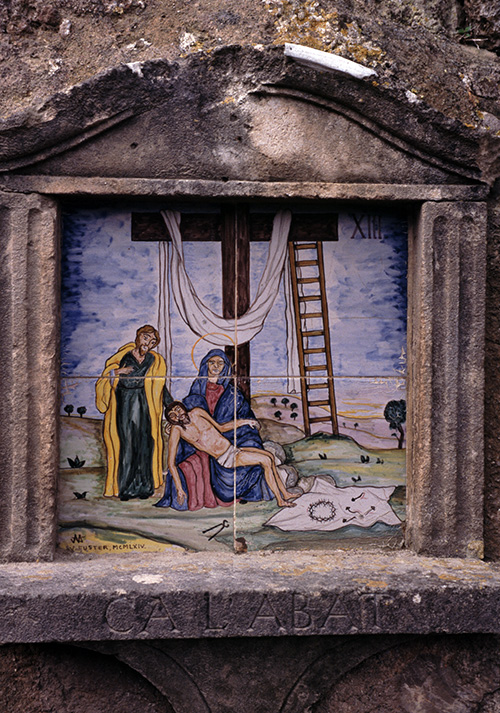 22 Feb 00
Ca l'Abat
, near DeiÓ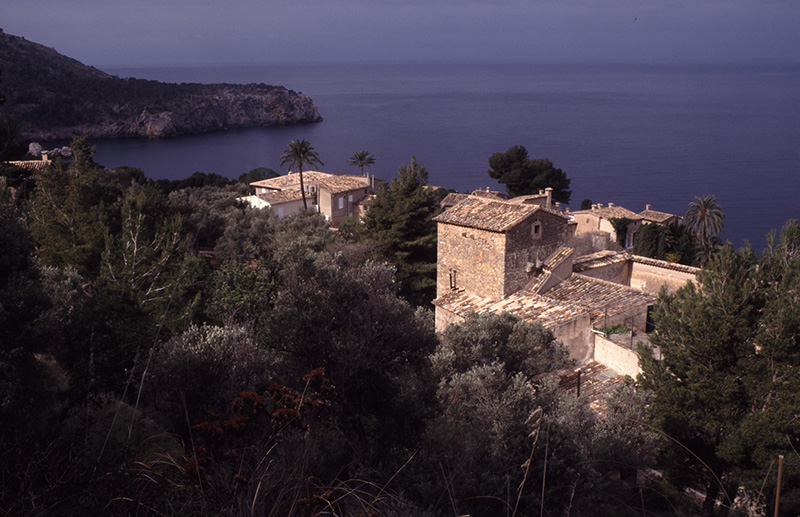 22 Feb 00
North of DeiÓ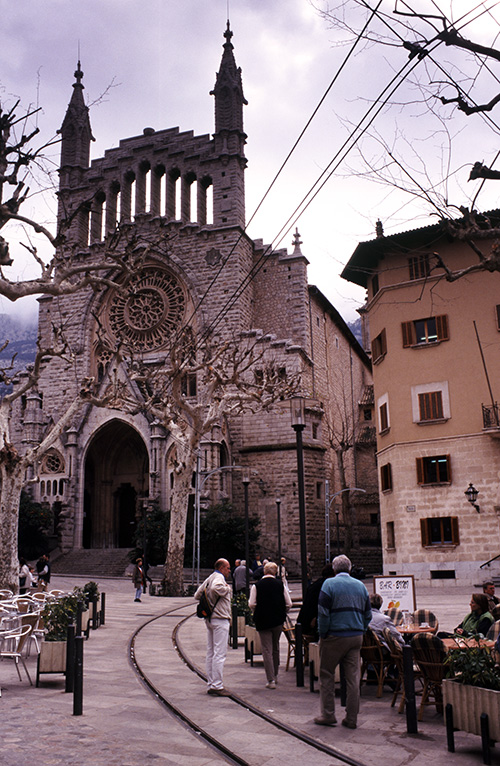 22 Feb 00
EsglÚsia de Sant Bartomeu, Sˇller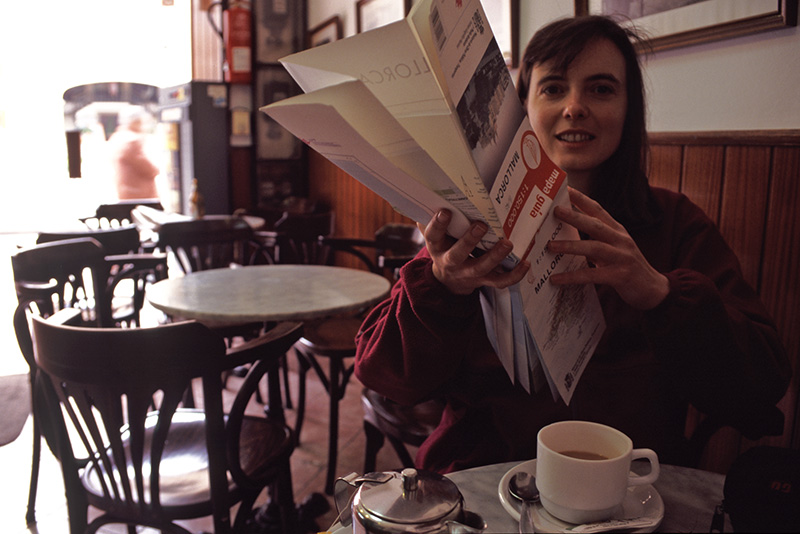 22 Feb 00
Bar Bini, Sˇller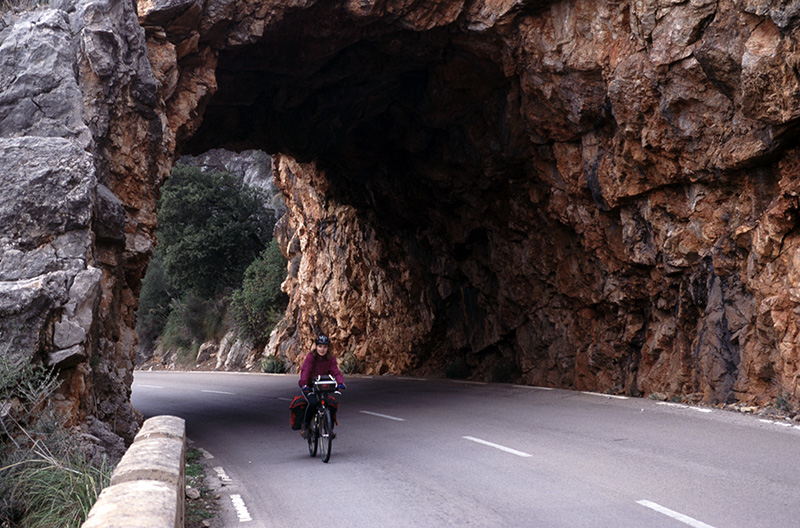 22 Feb 00
Ma-10 above Fornalutx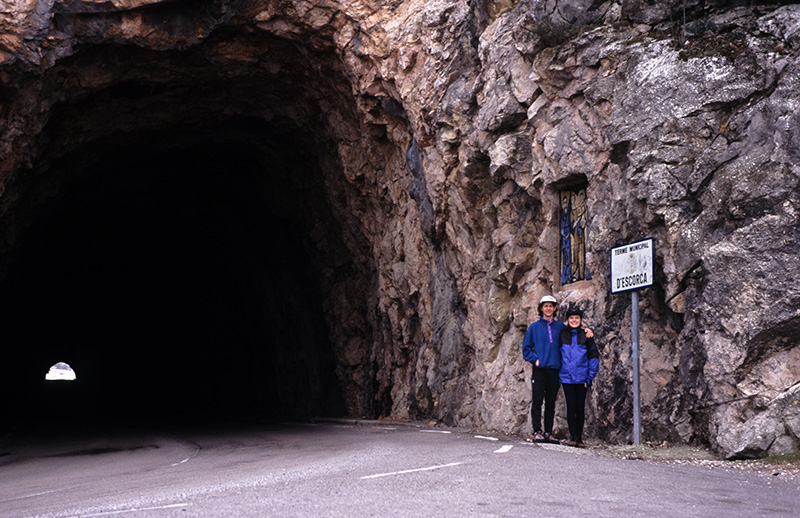 22 Feb 00
Ma-10 above Fornalutx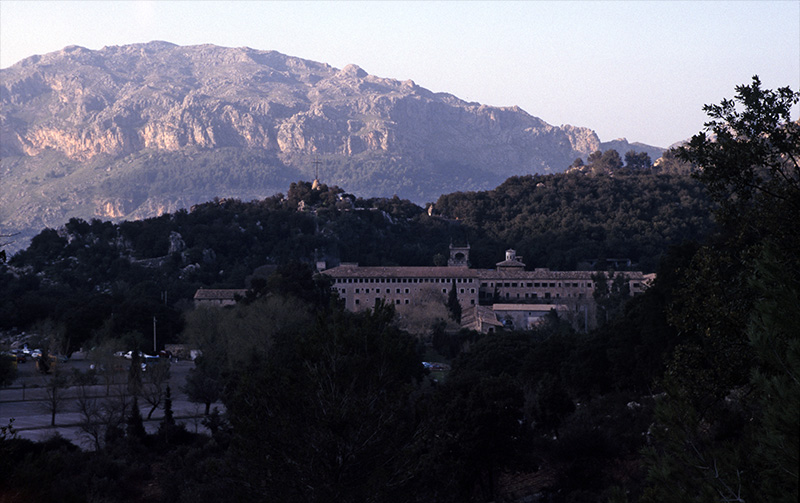 22 Feb 00
Santuari de Lluc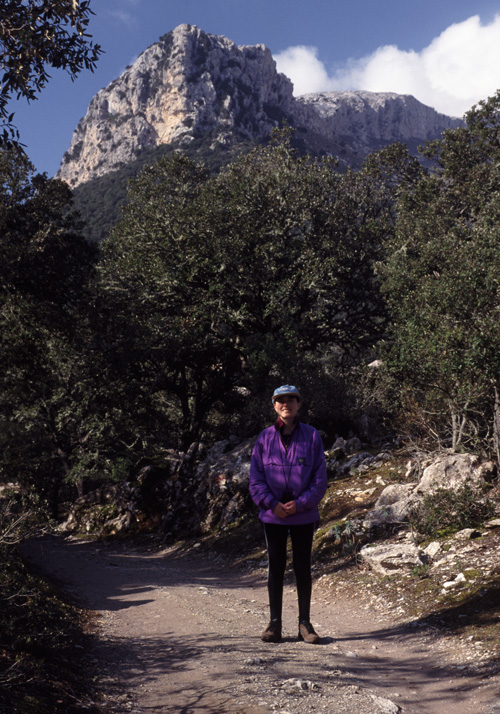 23 Feb 00
Serra de Tramuntana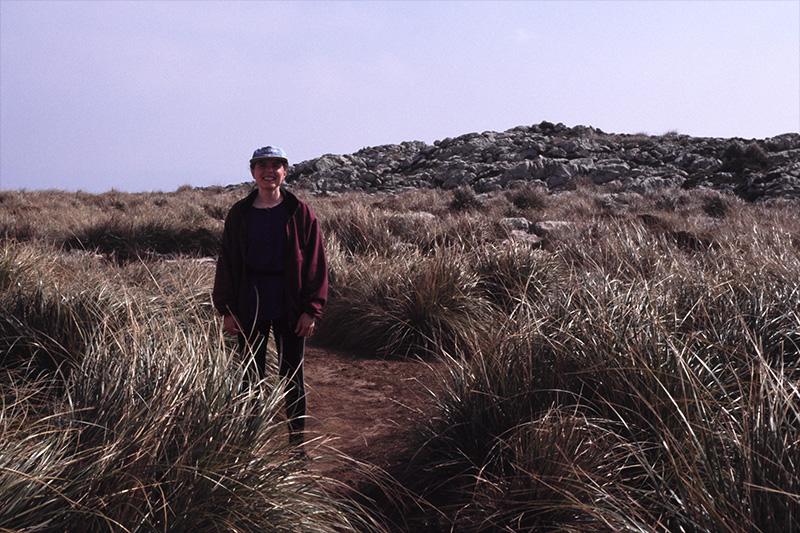 23 Feb 00
Serra de Tramuntana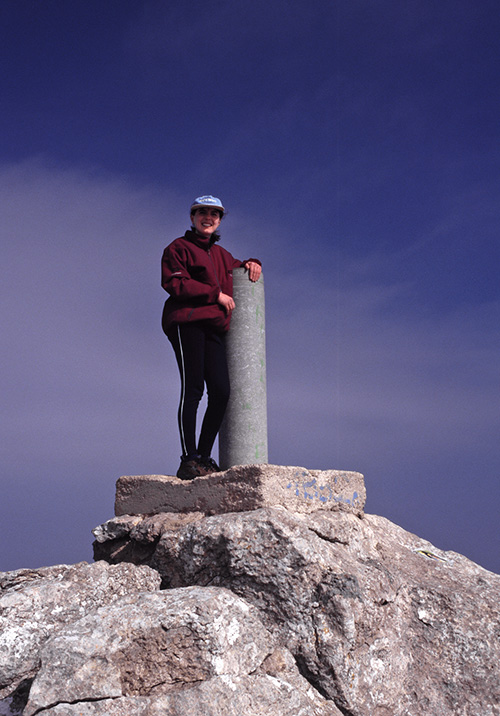 23 Feb 00
Puig de Massanella, 1364 m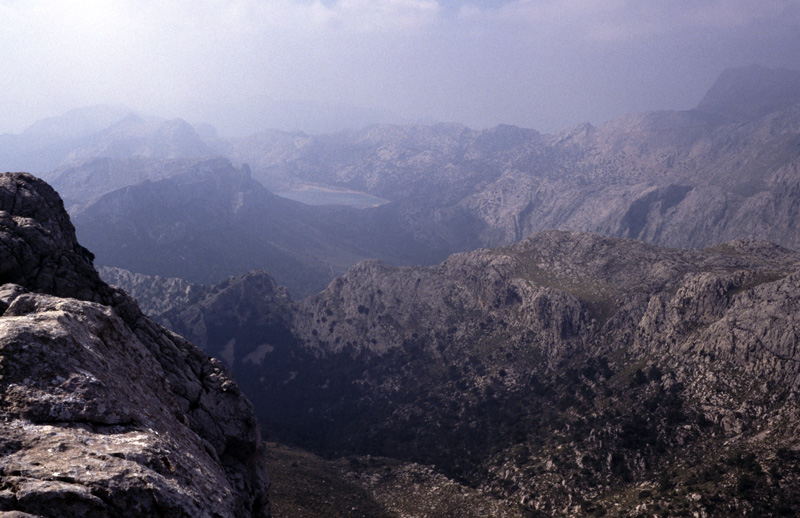 23 Feb 00
Embassament de Cúber from Puig de Massanella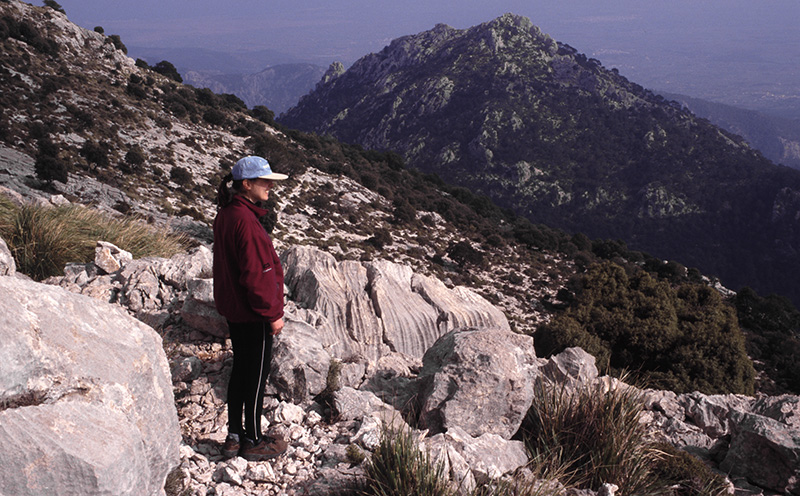 23 Feb 00
Serra de Tramuntana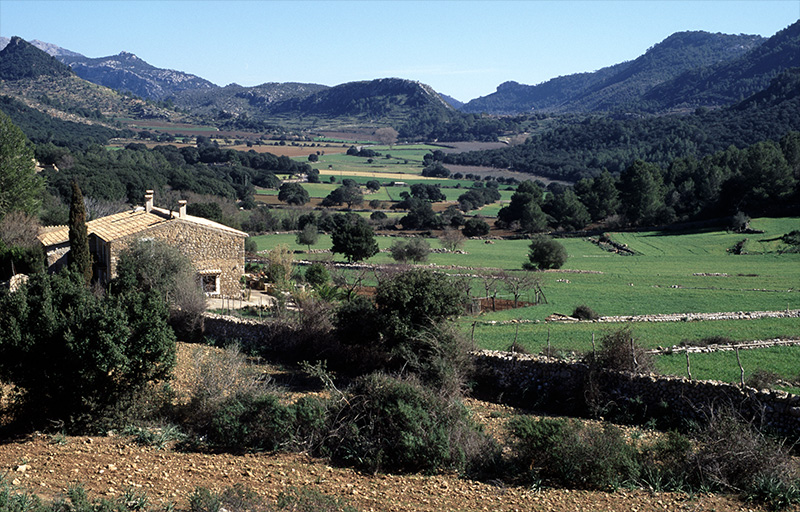 24 Feb 00
La Vall d'en Marc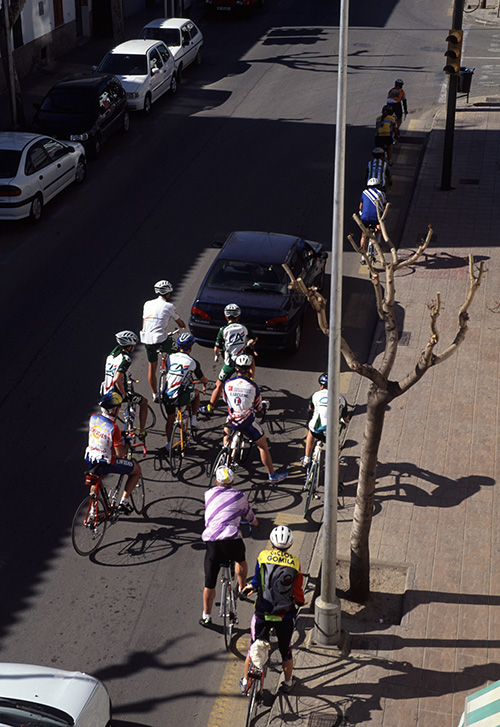 24 Feb 00
Port de Pollença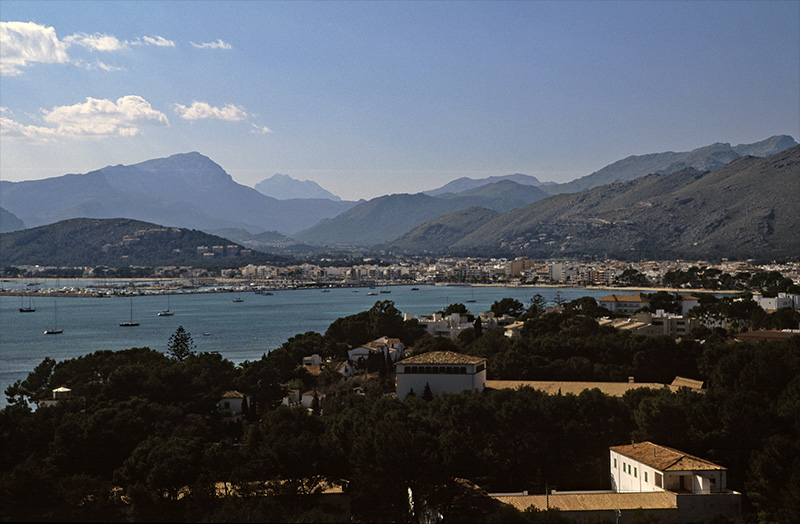 24 Feb 00
Port de Pollença from Cap Formentor road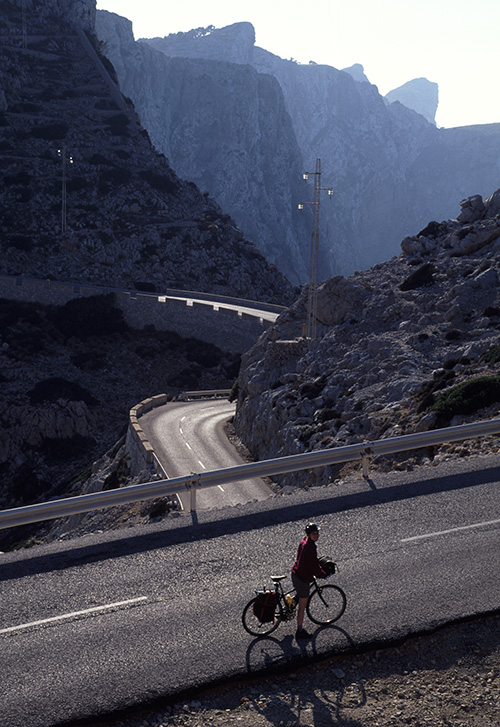 24 Feb 00
Cap Formentor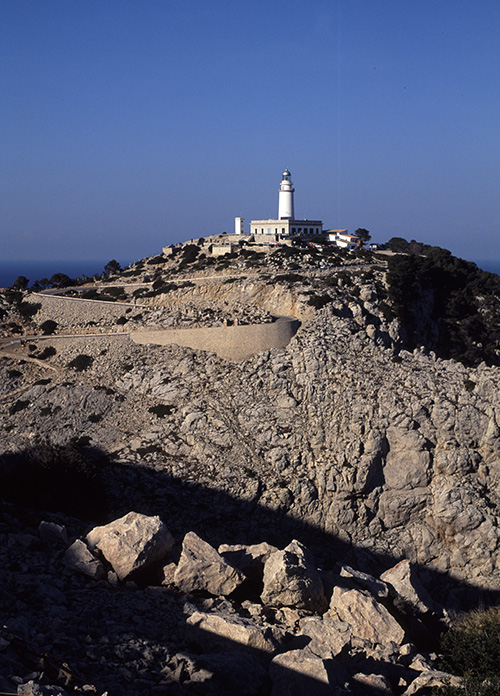 24 Feb 00
Cap Formentor lighthouse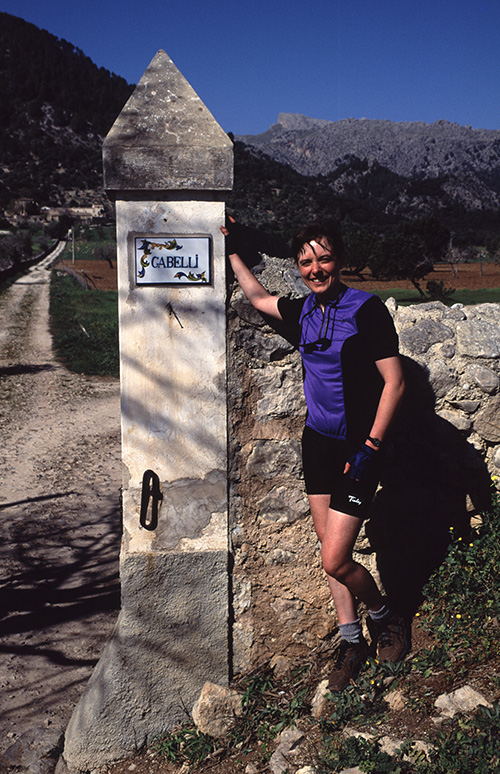 25 Feb 00
Near San Miguel church, Campanet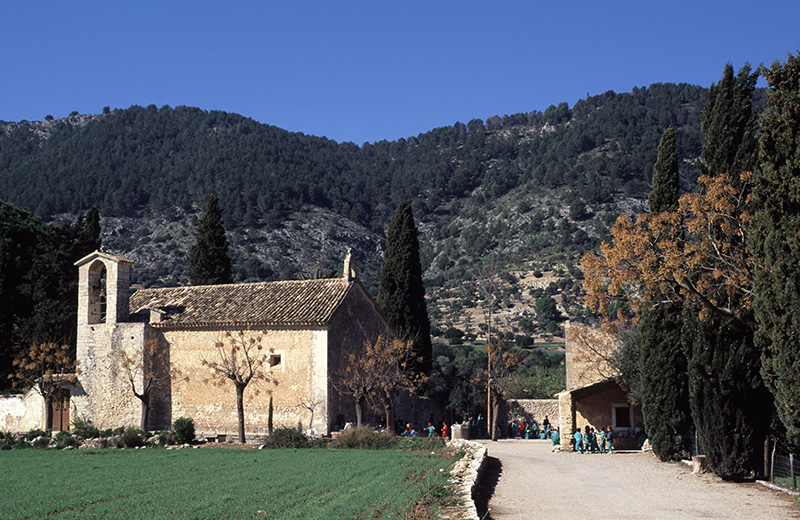 25 Feb 00
San Miguel church, near Campanet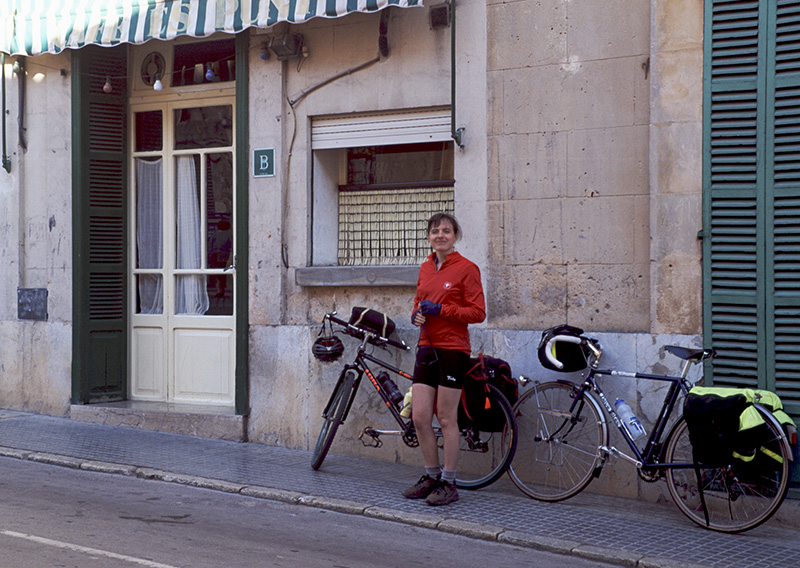 25 Feb 00
CafŔ Es Punt
, Campanet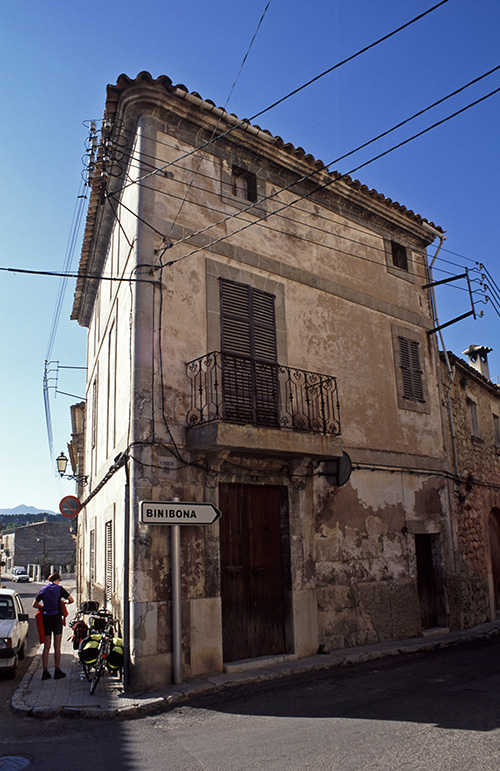 25 Feb 00
Moscari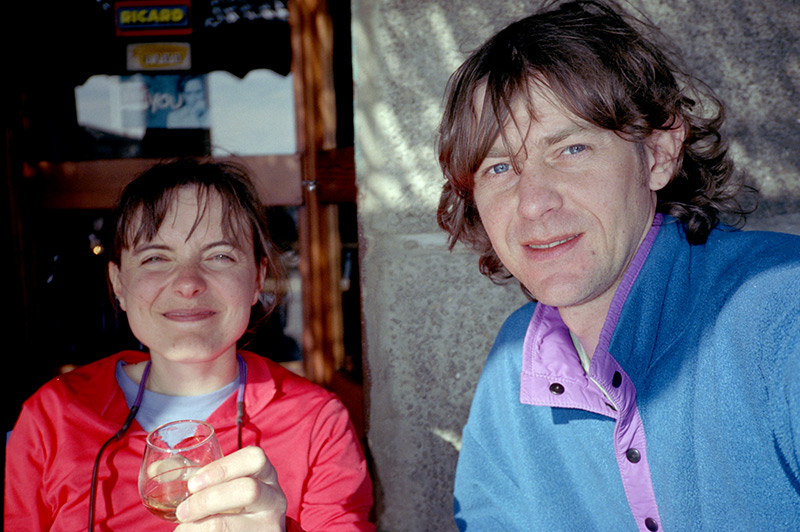 20 Feb 00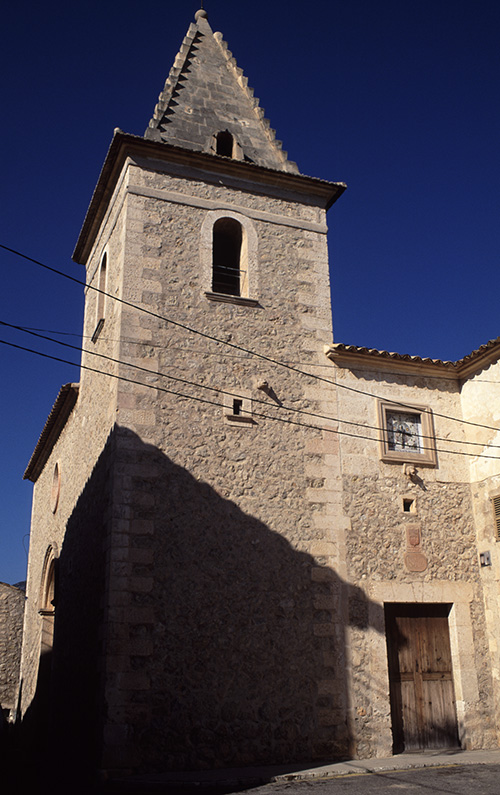 25 Feb 00
Esglesia Parroquial de Santa Anna, Moscari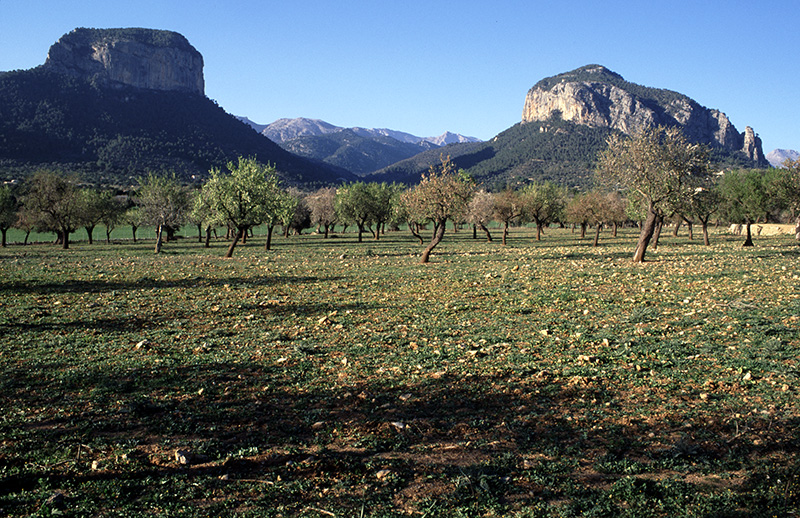 25 Feb 00
Puig d'Alarˇ (left, 825 m) and Puig de s'Alcadena, 817 m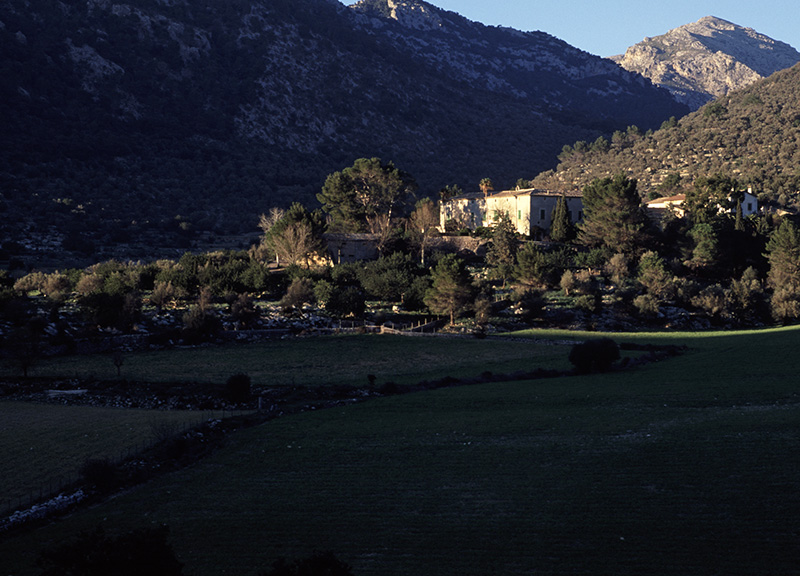 25 Feb 00
Solleric, near Orient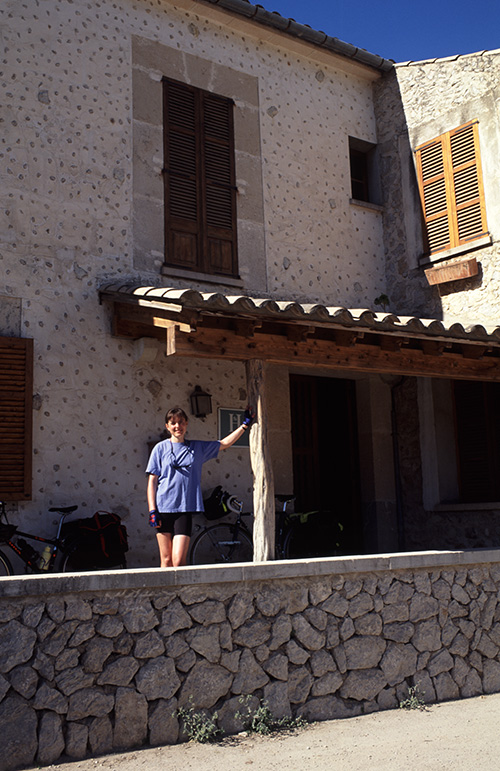 26 Feb 00
Hostal de Muntanya
, Orient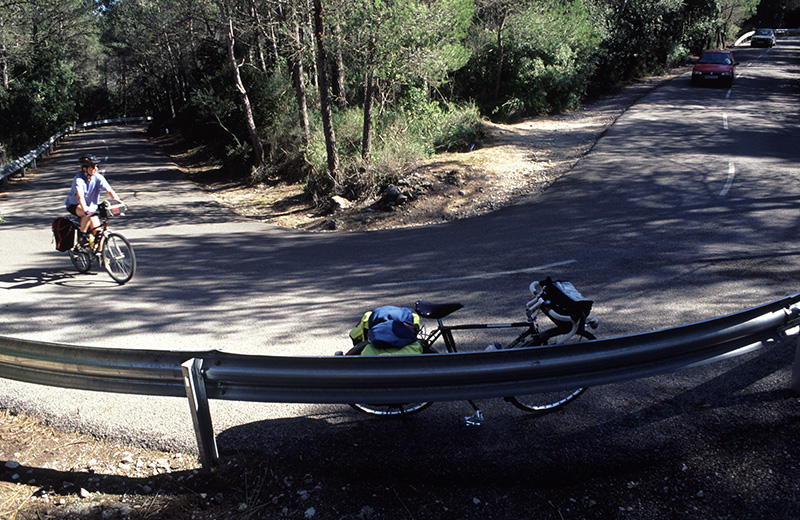 26 Feb 00
Approaching Bunyola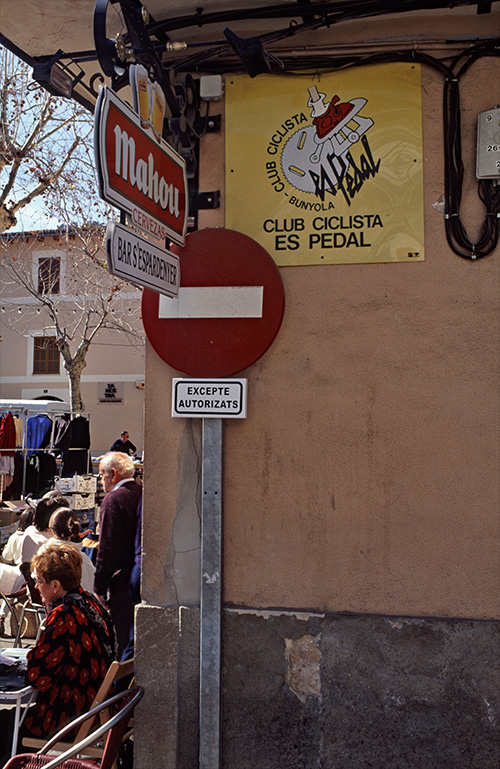 26 Feb 00
Bunyola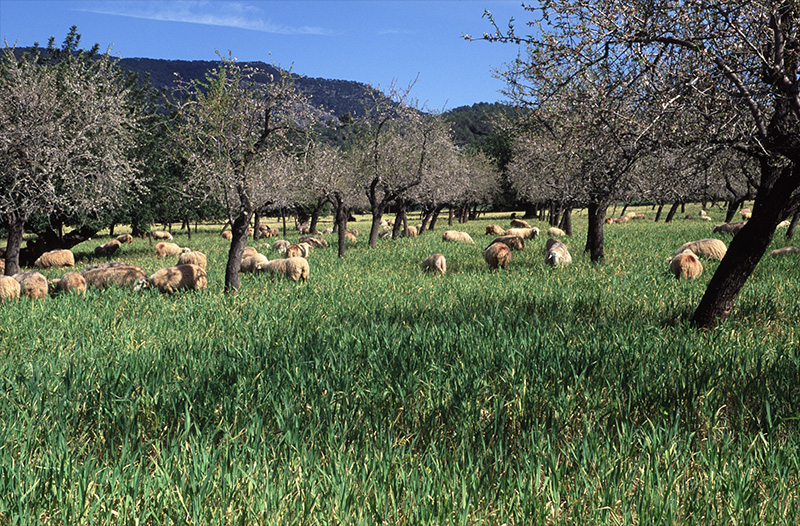 26 Feb 00
North of Palma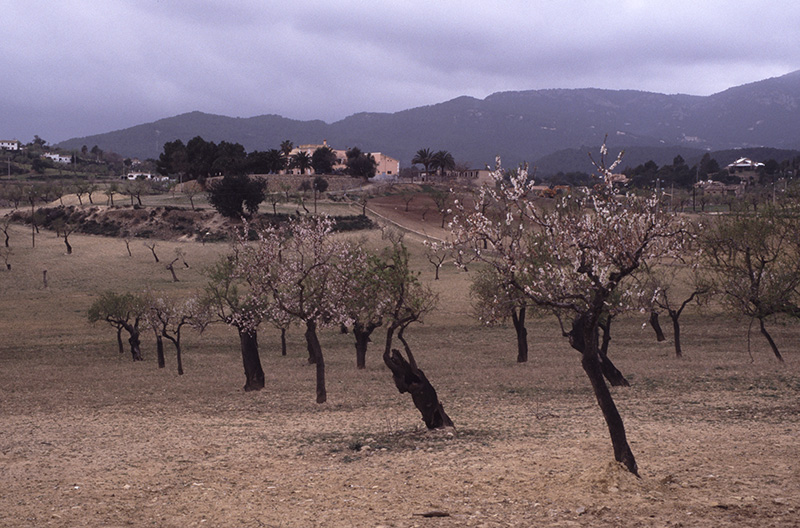 26 Feb 00
North of Palma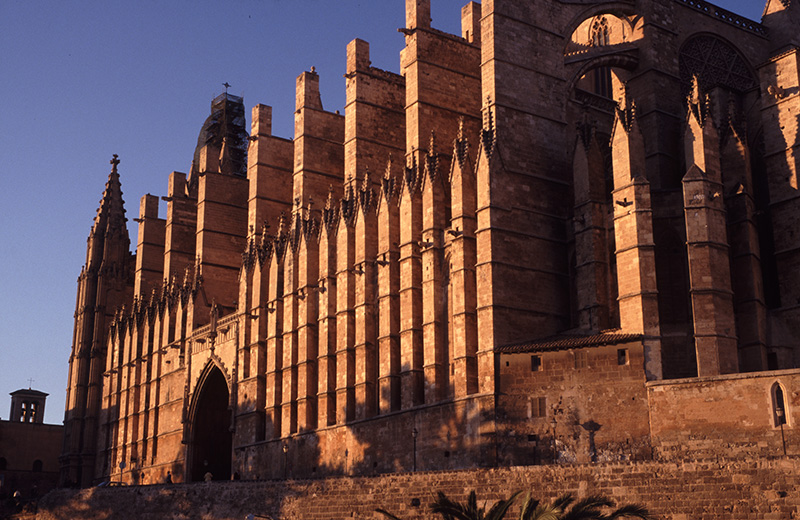 27 Feb 00
Catedral de Mallorca
, Palma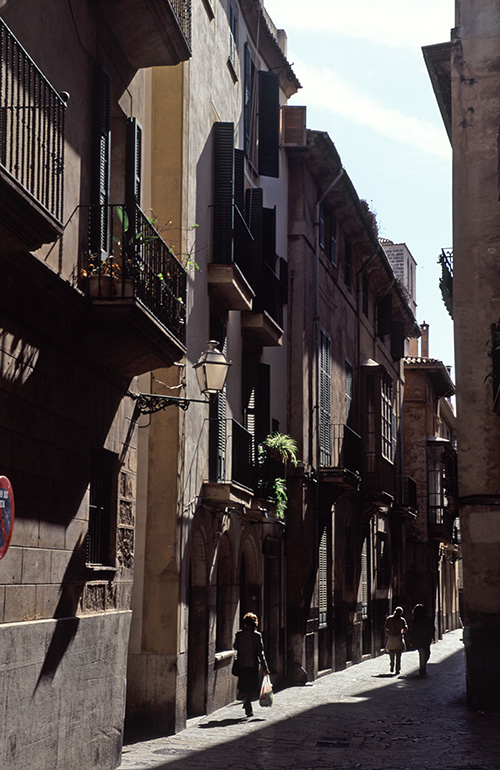 27 Feb 00
Palma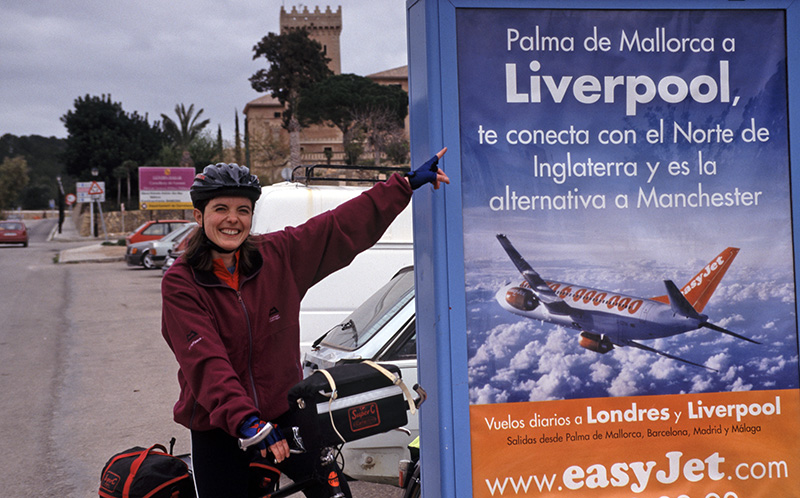 27 Feb 00
Palma
×
>
<